Sponsored by Tourism Oita.
Only 30 minutes from Usuki Station, there is a farm-stay accommodation where you can fully experience the Japanese countryside lifestyle. If you like green tourism in Japan, this stay on the farm in Usuki is not to be missed!
The hosts of this farm, near Usuki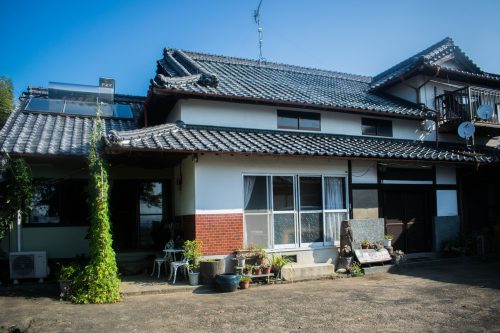 Just three years ago, Mr. and Mrs. Adachi opened their doors to welcome tourists into their home and allowed them to stay over night. Living with their son and Mr. Adachi's mother.

The hosts are Mr. and Mrs. Adachi. They plant vegetables and fruits on their farm by themselves and they do not use pesticides.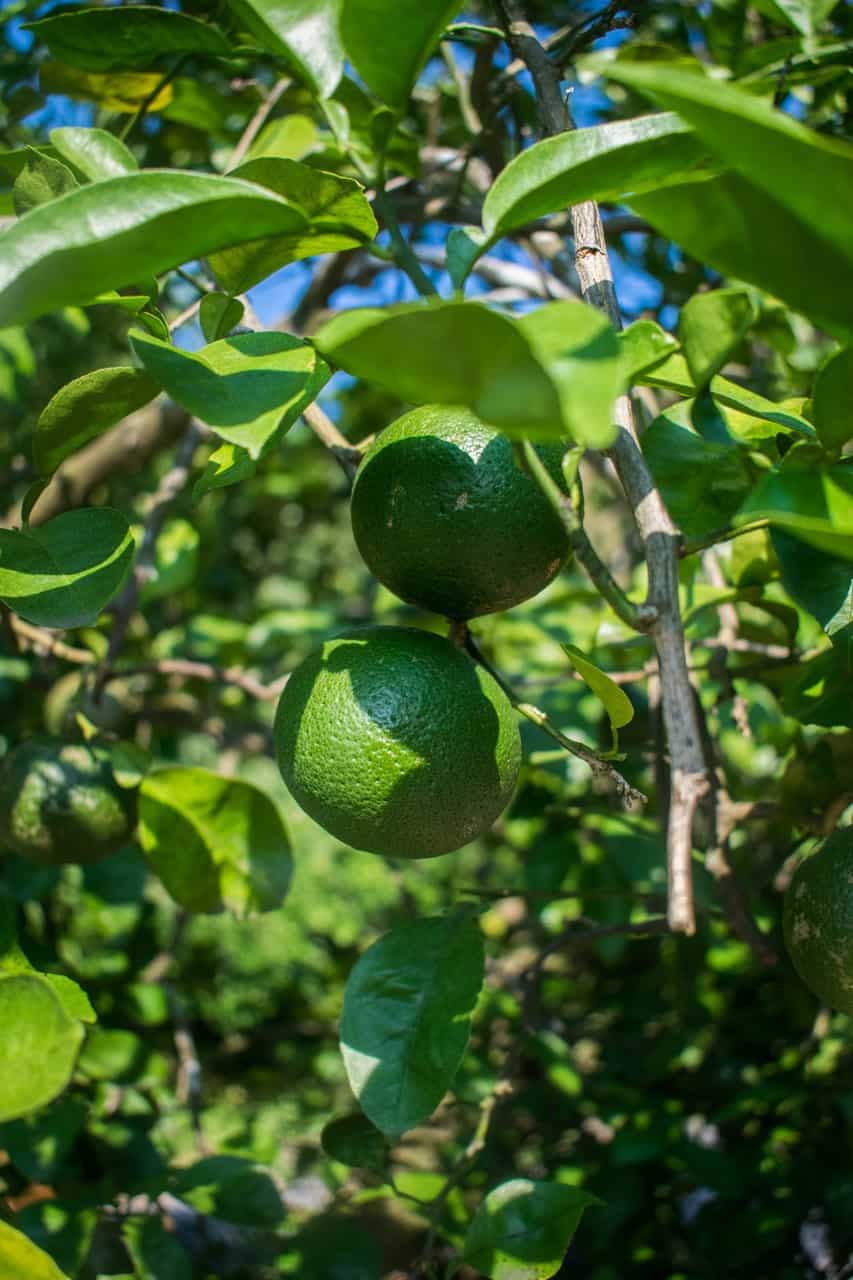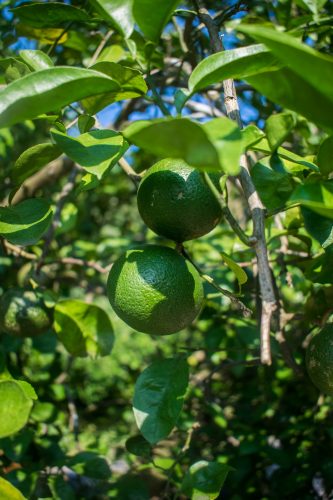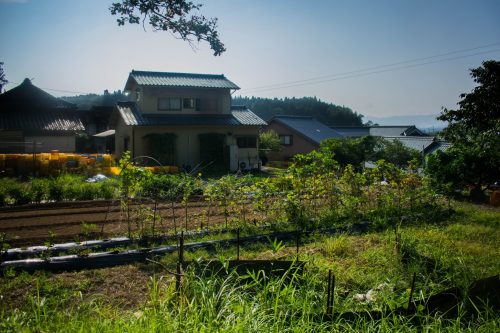 At this traditional house, it is better to know some Japanese words in order to communicate with your hosts. But in this case, Google Translate will be your best friend, helping you have a conversation no matter the English ability of your host so you can spend a pleasant day and night at the farm stay.
Habits and Customs
Nowadays where modernity takes all the place, it is good to know some of the habits and customs in the house.
In this regard, you will have to take your shoes off in the genkan, the entrances of all Japanese houses. You will also need to arrange them in the direction of your departure, as shown in the photo below.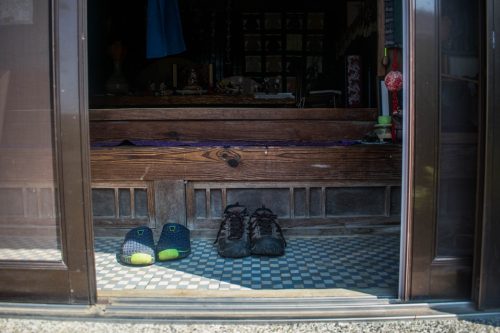 Since this is a traditional house, you will find sliding doors and tatami mats. You should not walk in with your shoes on, just walk barefoot or with your socks.
The house, the room, and meals
Accommodations are available for up to 20 people and will allow you to experience a typical Japanese house. The room is really big and has air conditioning. There is futon, a traditional Japanese bed, that you will sleep on. I have slept on one of them for several months and it's a real pleasure.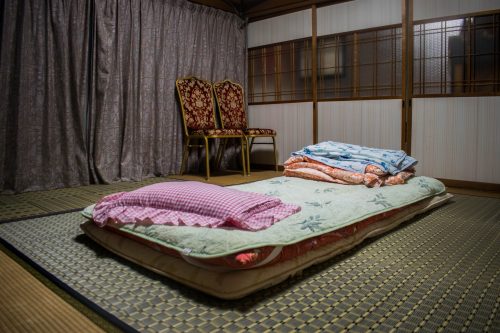 Notes: the toothbrush, razor, comb, and towels are provided. Please bring other amenities by yourself.
The house has many Buddhist ornaments in the purest Japanese style.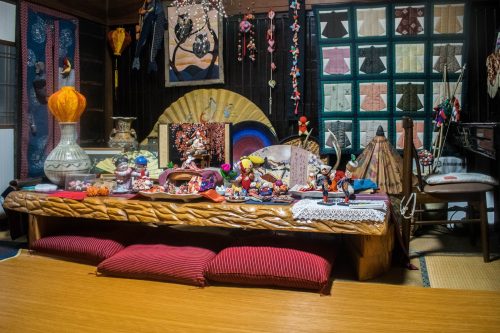 At my request, they prepared a vegetarian meal, but they usually serve meat and fish of course. Everything is cooked by Mrs. Adachi. A real feast, we experienced the true taste of seasonal products. During my conversation with them, I tell them that I really like umeshu, an alcoholic drink made from ume, Japanese plums. Mr. Adachi then had me taste the umeshu which he makes by himself. I had one word to describe its taste: pure delight.
Here are some of the course meals prepared with their own seasonal products.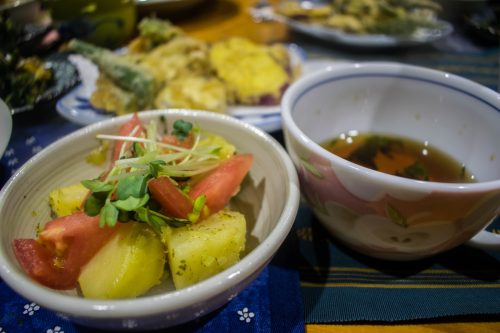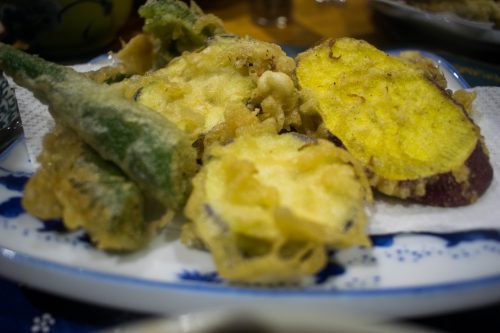 And breakfast!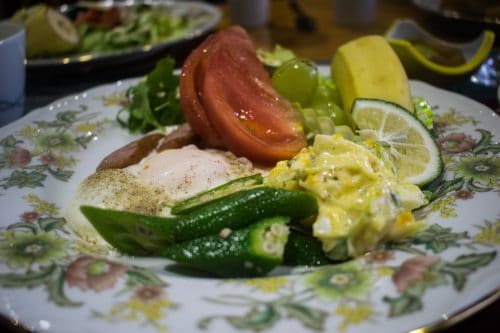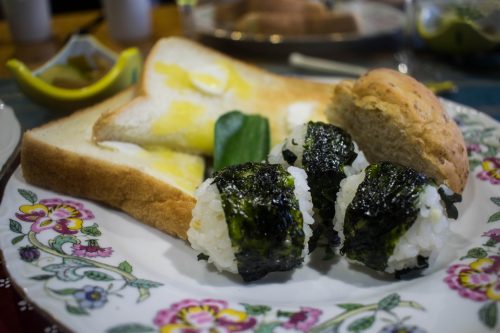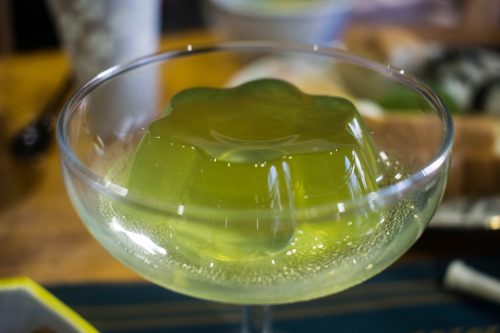 Be careful though, it is very rare to have a sweet breakfast in Japan.
A cafe in the center of the Japanese countryside
In the early morning, my host offered to show us his garden. Walking ahead, I found a table and benches waiting for us. He invited me to drink coffee with a beautiful view of the Japanese countryside. Such a beautiful start to the day! We talked about many different subjects while sitting in silence sometimes. The beautiful sound of the birds and the wind were there to fill this silence at times.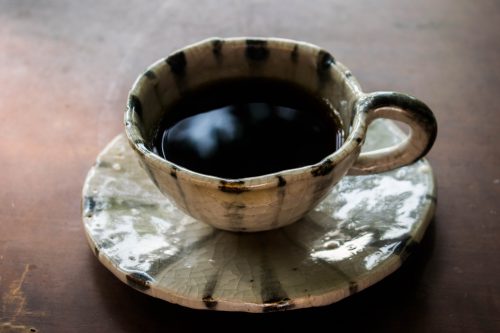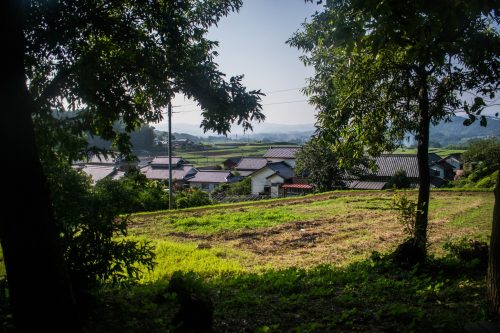 Before leaving, we had a walk together in the surrounding countryside. A beautiful landscape! Land as far as eyes can see, there were plantations everywhere. The Japanese countryside is splendid.
Conclusion
In short, you will be welcomed by an adorable family. You can spend a real moment of joy while eating quality products that respect the earth. If you are looking for authenticity and calm in the center of the Japanese countryside, this off-the-beaten-track farm stay in Usuki will meet your expectations perfectly.
If you want to learn more, please visit the website (in Japanese) and here.