Generally, when I think of Japan, images of stunning temples and shrines, the majestic scenery of Mt Fuji, the sound of footsteps of women in kimono down cobblestone paths, mouthwatering sushi, and sipping sake (酒) in tiny izakayas (居酒屋) come to mind. For me, sake is an integral aspect of Japan with many hidden layers and nuances waiting to be peeled back and explored. I've always enjoyed drinking sake but never knew much about its subtleties and distinctions until I took a trip to see the Nambu Toji (sake masters) of Japan. Subsequently, a trip to Yui (由比町, Yui-chō), Shizuoka (静岡県) to taste the artisan sake at the 100-year-old Shosetsu Sake Brewery allowed me to delve deeper.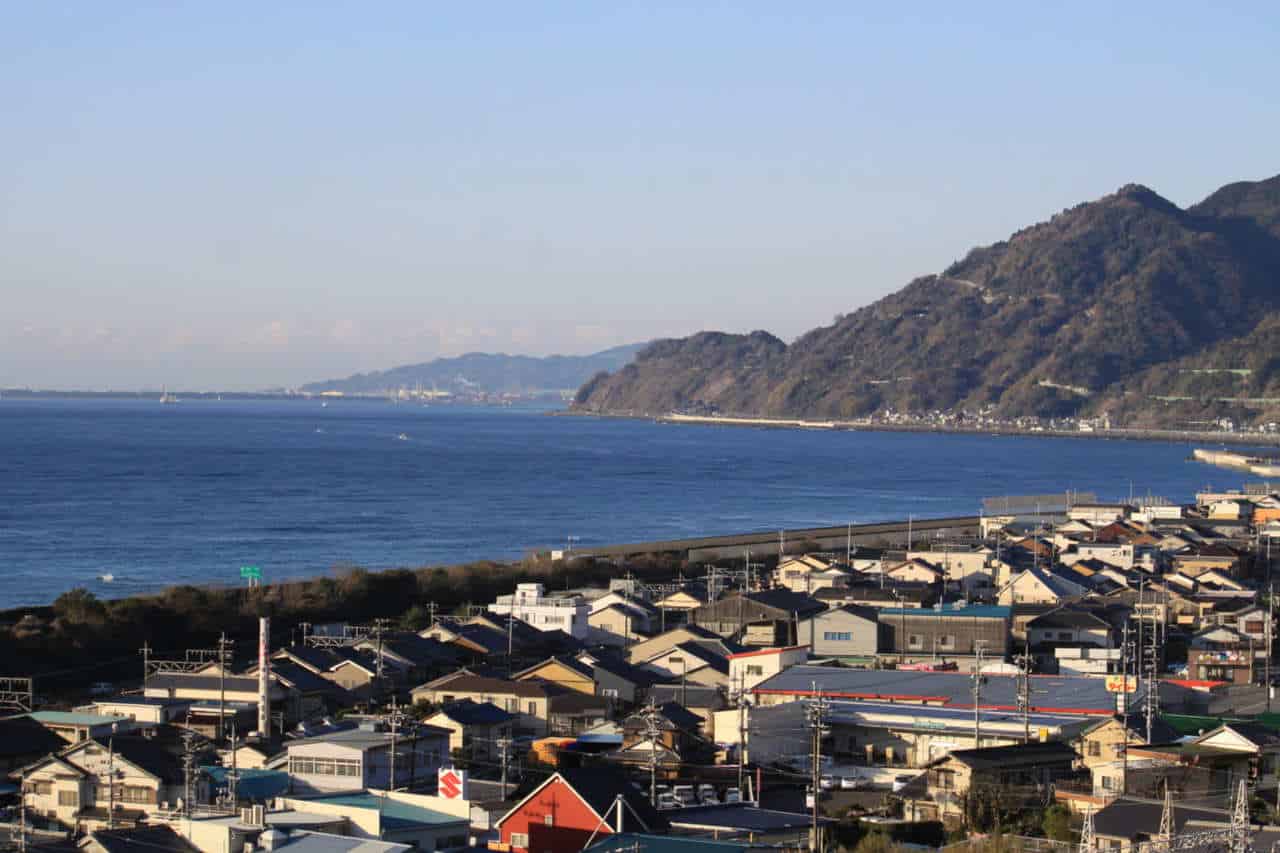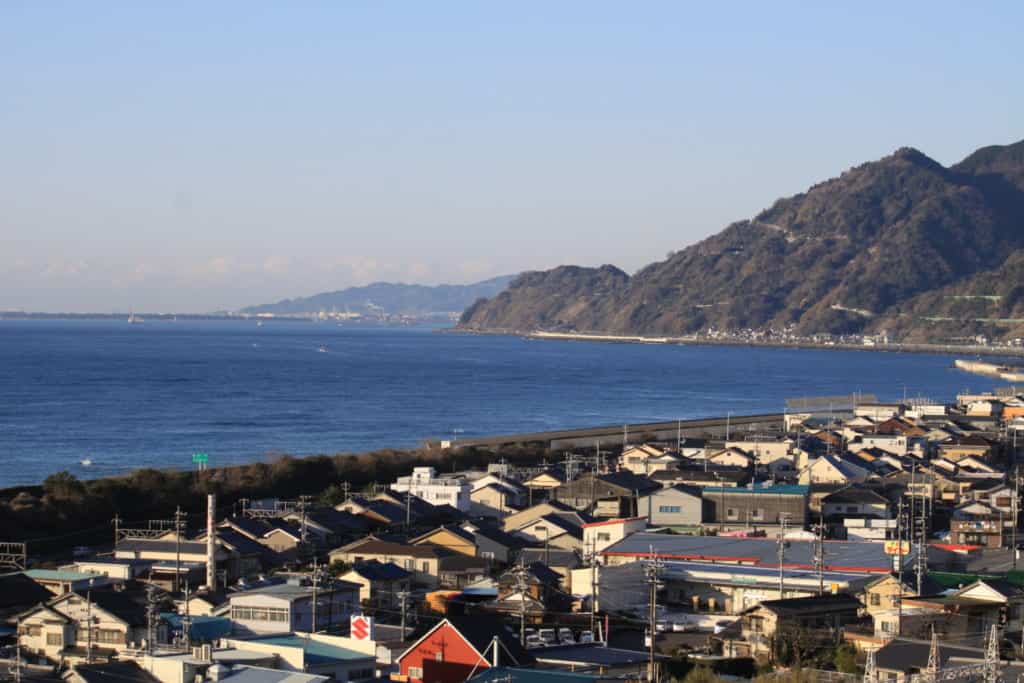 Shosetsu Brewery in the Town of Yui, Shizuoka
Shosetsu Sake Brewery is located in the town of Yui, Shimizu, in Shizuoka Prefecture. As the 16th station along the old Tokaido highway, Yui is a perfect stopover if you wish to explore the history of Hiroshige Utagawa's ukiyo-e prints and the old Tokaido road (旧東海道, Kyū-Tōkaidō), taste Suruga Bay (駿河湾, Suruga-wan) sakura shrimp (桜海老, sakura-ebi) or sip some of Shosetsu's delightful fresh sake.
A 100-Year-Old Traditional Family Brewery of Shosetsu Sake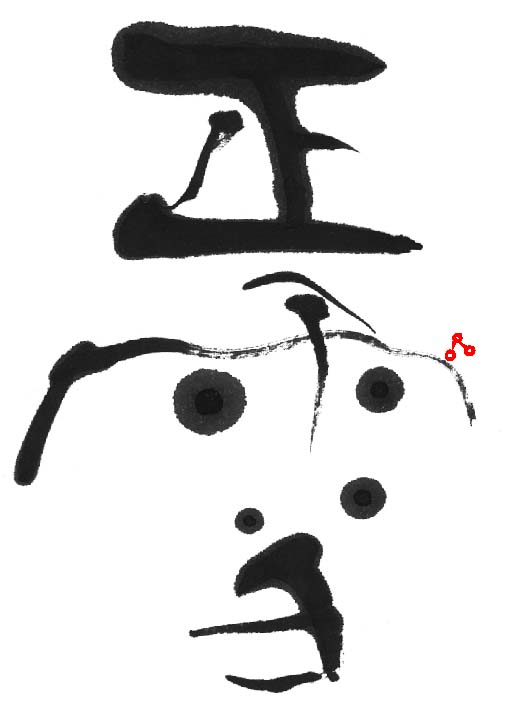 Shosetsu Sake is a shinise business, a traditional family enterprise owned and operated by their descendants for over 100 years. It was first established in 1912 by Mochizuki Kinzo and Yoshimatsu, and lies near the Yui River (由比川). The origins of the 108-year-old brewery started with the original family members who worked as foresters and sericulture farmers (producers of silk and silkworms). The first sake brewed was named "Shosetsu" in honour of a local heroic figure Shosetsu Yui.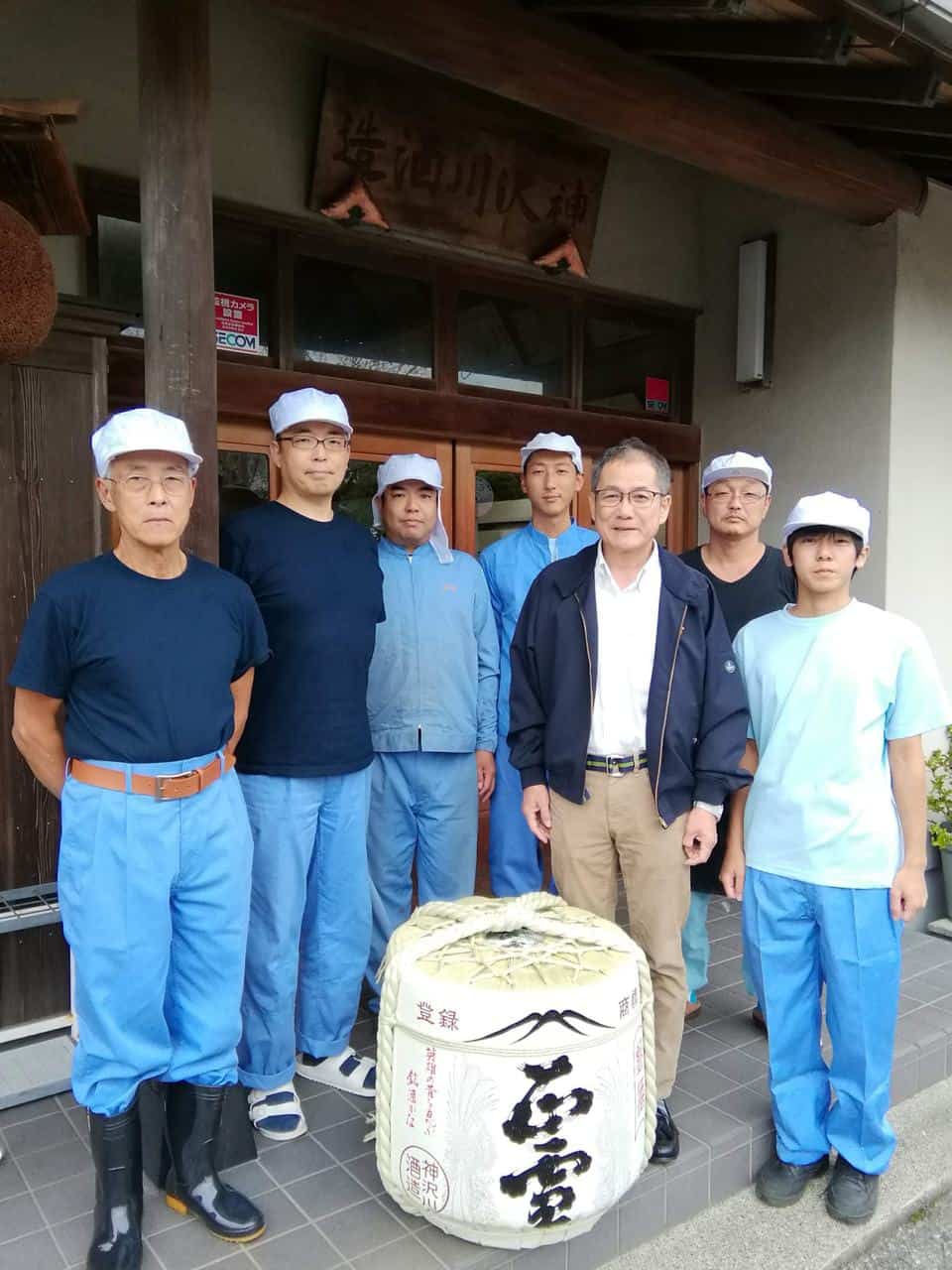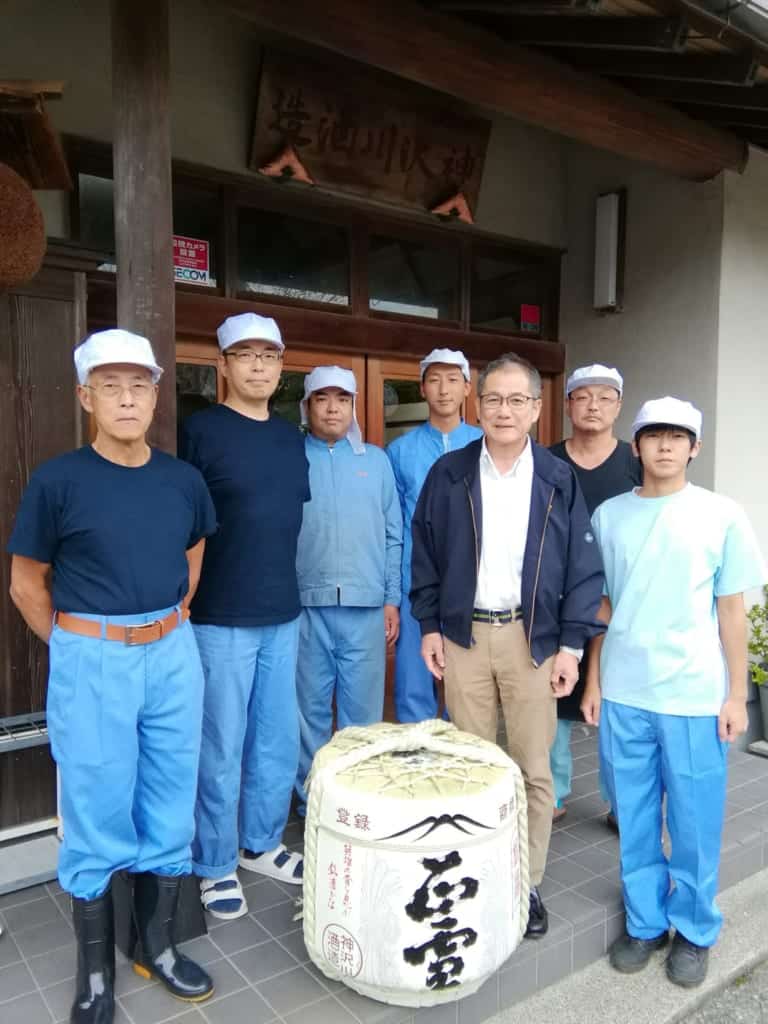 The brewery is currently headed by the fifth generation (五代目, godaime) owner, Mochizuki Masataka. A humble individual, Mochizuki-san graduated from Tamagawa University in Tokyo and later joined Kanzawagawa Brewery Co. Ltd. (the umbrella company under which Shosetsu Sake is produced). He became President and Representative Director in 2006.
As I listened to him talk about Shosetsu, you can hear the quiet passion and pride for his family business and the wish for Shosetsu to continue to produce delicious sake for generations to come.
The Subtle and Aromatic Flavors of Shosetsu Sake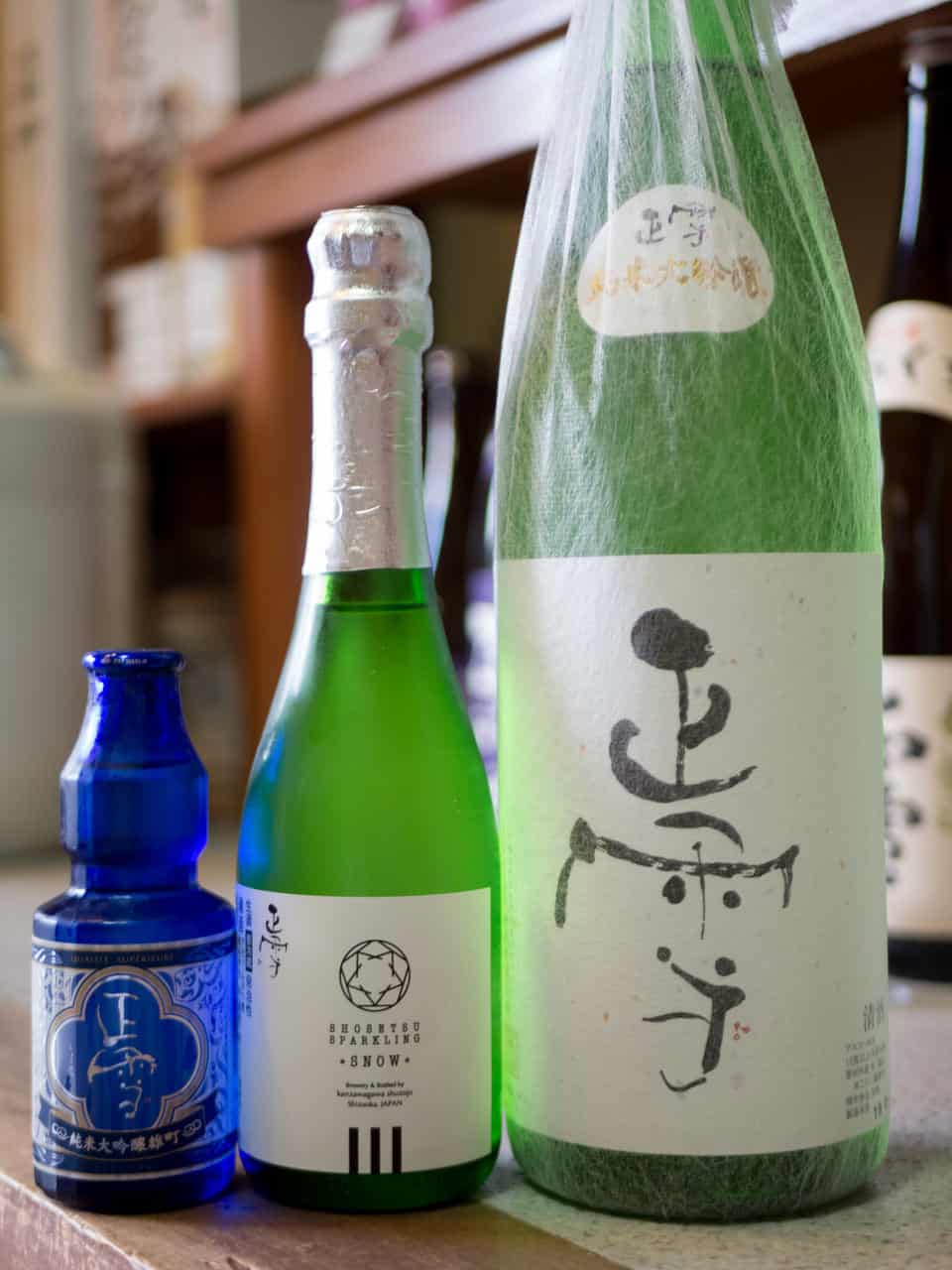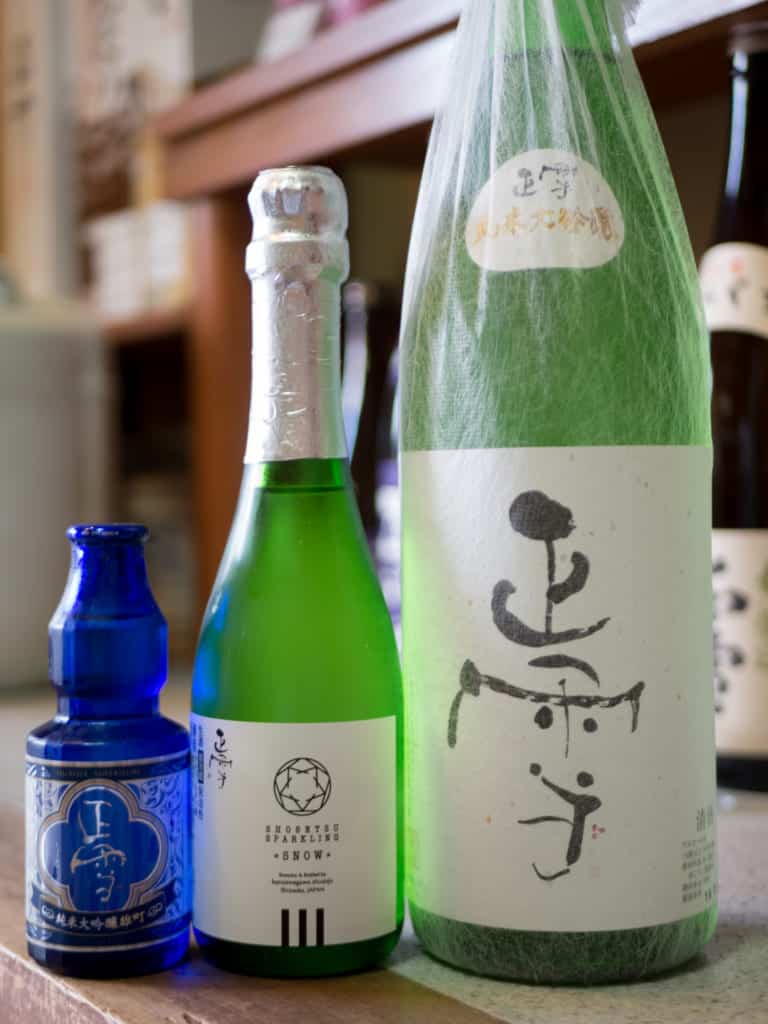 There are many subtle hints and aromas of sake created by the Toji (sake master) of each brewery. For instance, all final decisions lie with the Toji master, from rice selection to the input of alcohol (or not) and various other components. Shosetsu Sake's current Toji master is Hidetaka Eida and is originally from Nara (奈良). Incidentally, he studied under the Nambu Toji Guild – the same guild as the one I'd experienced in Iwate (岩手県 ). It amazed me how truly far the Nambu Toji had spread across Japan.
Shosetsu Sake aims to produce sake that holds a refreshing scent and a clean taste of various citrus fruits reminiscent of southern climates suitable for all types of food pairings.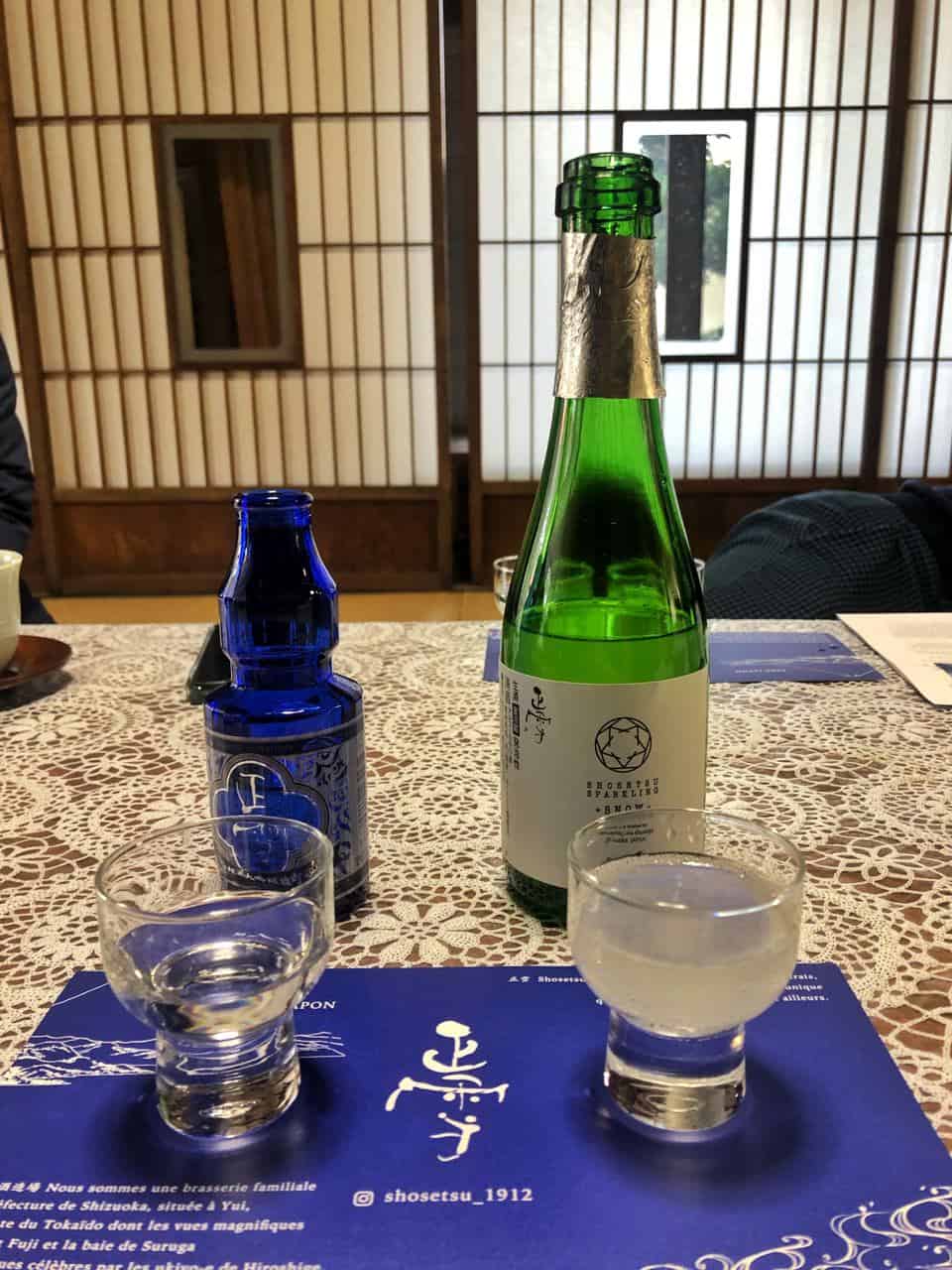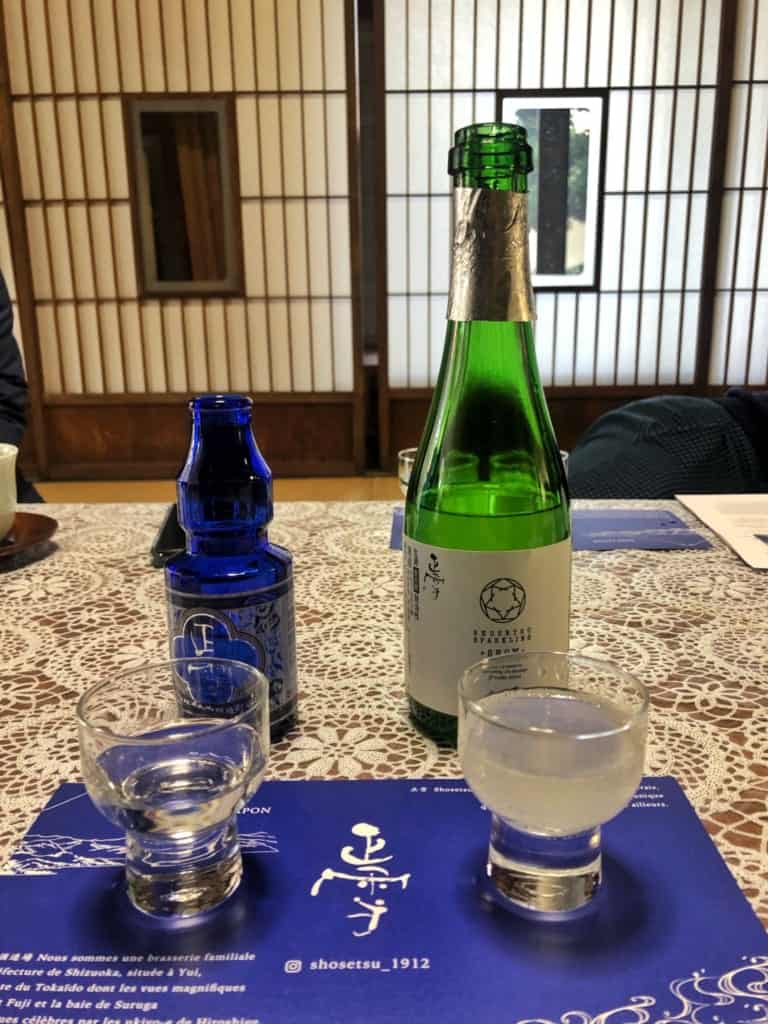 How to Get to to Shosetsu Sake
Website:
Official Kanzawagawa Website
Instagram:
@shosetsu_1912
Phone:
054-375-2033
Business Hours:
9:00 to 17:00, Monday to Friday
Address:
181 Yui, Shimizu-ku, Shizuoka
421-3103,
Shizuoka Prefecture
Access:
BY CAR
From Tokyo → About 20 minutes from Fujikawa Smart IC on the Tomei Expressway, 20 minutes by National Route 1 bypass to Shizuoka. Get off at Kambara Nishi IC, cross the Tokaido Main Line and turn left at the end. Turn left on Y-junction. The Kanzawagawa brewery is opposite the visible bridge (bus stop).

BY TRAIN
From Yui Station (由比駅) on the JR Tokaido Main Line:
Disembark at Fujikyu Shizuoka Bus Fuji Station (富士駅) on the Teraobashi Line, get off at Shinmachi, 5 minutes on foot

*Or from Yui Station on the JR Tokaido Main Line, take the Yui Bus (Yui Community Bus) to get to the "Kamizawagawa Sake Brewery. Get off at the bus stop.
The clean and refreshing palate of Shosetsu's sake was a treat to taste. It was almost too easy to drink, which could turn into a potentially dangerous situation indeed! I also enjoyed a taste of their sparkling sake, which was crisp with a hint of bubbles and sweetness reminiscent of sparkling white wine. In short, it's a perfect drink to compliment a summer's evening.