Sponsored by Saga Prefectural Tourism Federation
Opened in 2016, this small guesthouse is located in the home of Arita ceramics.  The owner of this guest house, Hanneke, is very friendly and happy to help!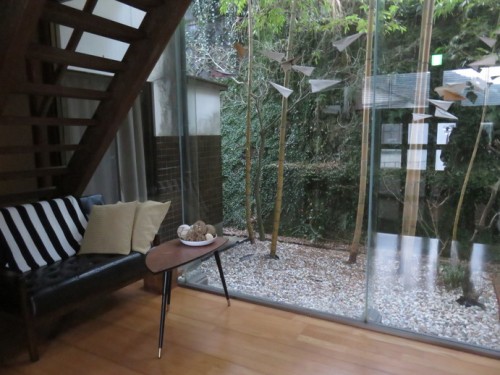 A special kind of hotel
Guesthouse Keramiek is run by a Dutch owner who discovered the property and renovated it. Hanneke fell in love with the building and decided to restore it to its former glory, and you can see the care that has gone into this beautiful building. It's just a 10 minute walk from Kamiarita Station and very close to plenty of Arita ceramic shops as well as Touzan Shrine. The owner is available until 15:00 and again from 18:00 during the day. You receive warm welcome when you arrive and she will give you her business card so you can contact her. She knows the area well and can give you plenty of useful information to help you get the most out of your stay!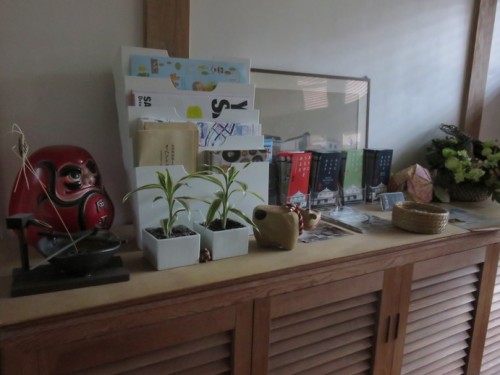 The perfect location to enjoy Arita
The entrance of the guesthouse has a selection of leaflets you can browse with information on Arita. The location is also ideal. It looks onto the main street of Arita, so as soon as you go outside you can easily access many of the Arita ceramics shops. If you visit during the Arita Porcelain Fair you are staying right in the centre of it.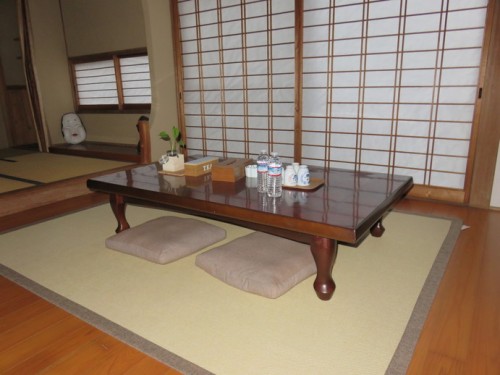 A combination of Japanese and Western Decor 
The style of the guesthouse is a unique mix of traditional Japanese style and modern Western style. The décor features traditional Japanese tatami mats and sliding shouji doors, as well as Arita ceramic statues and cups to use. As well as this, there are western style sofas and tables. This combination gives the building a unique feel to it.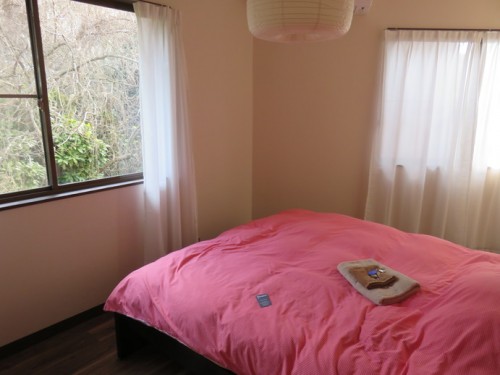 The rooms have plenty of space and are kept very clean. Your room is provided with a bottle of water and some snacks, with plenty more in the communal areas. Outside you can see the surrounding greenery. There are kitchen and bathroom facilities too, with one bathroom on the second floor. Plenty of towels are provided as well as shampoo, shower gel and hand soap. There is also a hairdryer available. Wifi and free parking are provided. If you are staying in winter, there are warm fleece blankets and you can use the heating function on the air conditioner to keep warm – Hanneke is of course happy to explain how to use this if you're unsure.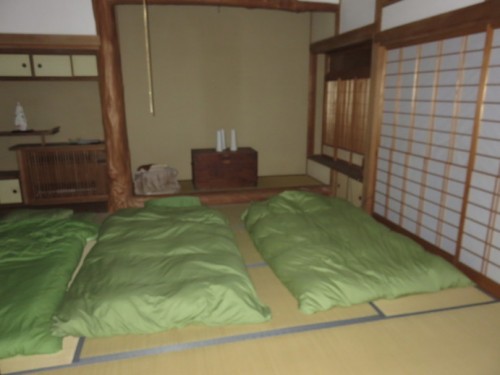 The guest house has both Western and Japanese style rooms, so you can choose from sleeping in a bed or futon. Up to two people can stay in a Western style room in a comfortable double bed. If you're travelling in a small group or with your family the Japanese style rooms are ideal.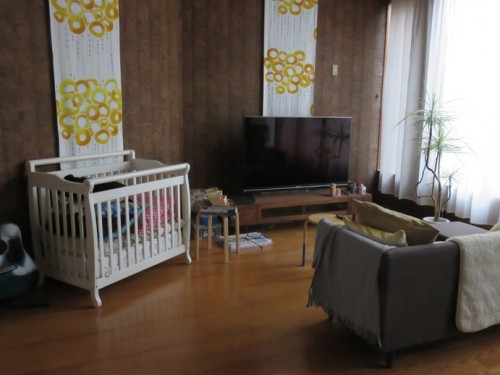 Plenty of Space to Relax 
On the first floor there is a lounge where you can relax and meet other guests. The lounge has a TV you can watch while relaxing with a cup of tea. There is also a baby crib here if you have small children with you. This lounger also has a microwave and toaster oven. The second floor also has a Japanese style room with a table you can sit at to relax and maybe chat with other guests.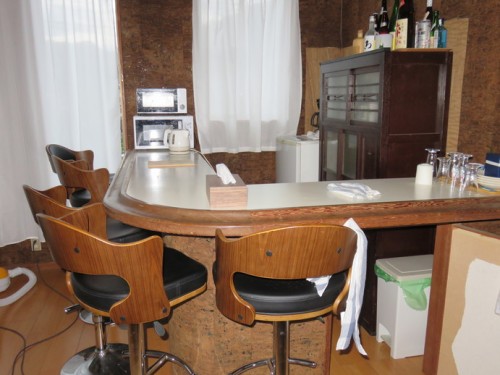 This guest house is a lovely spot to stay in with a warm, friendly atmosphere. It's ideal for all kinds of travellers, whether you're on your own or in a group. With plenty of space to relax and comfortable rooms to get a good night's sleep, you can get a nice rest here! Arita is a peaceful, quiet town so you can be sure to sleep through the night.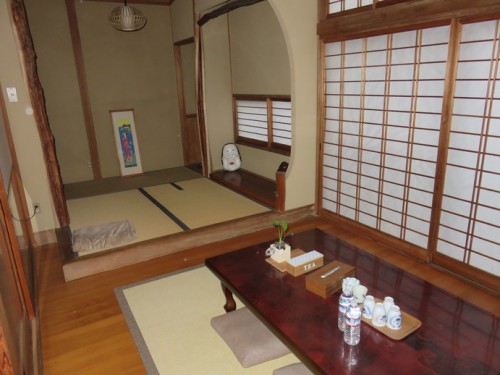 The website for Guest house Keramiek also has some great recommendations for things to see and do in Arita, as well as good places to eat. Several of these are within walking distance of the guesthouse. It is also conveniently located near Arita Kan – the tourist information hall.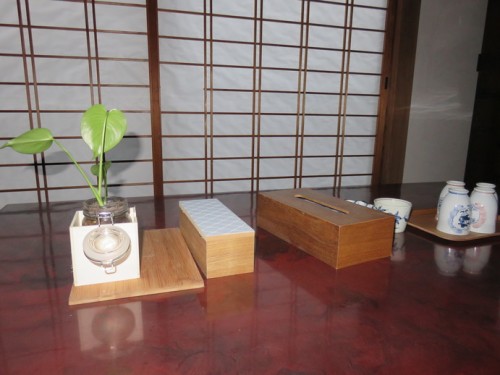 Room prices
Room prices are ¥5,500 for the first adult, and ¥3000 per person for any other adults staying (so for example, a room for two would cost ¥8,500). The cost for children of primary school age is ¥1000. This is great value for all the comfort and facilities provided! If you visit during the Arita Porcelain Fair prices are slightly higher at ¥7000 for the first adult and ¥2000 for each additional adult, with the price for children remaining the same. This is the busiest time of year in Arita and takes place from the end of April to the beginning of May.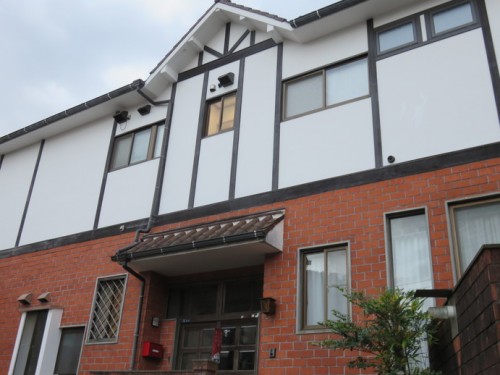 If you visit Arita, Guesthouse Keramiek is an ideal place to stay. As well as the warm welcome and comfortable rooms, the facilities are ideal and Hanneke can give you recommendations on all the best places to visit in Arita. More than a place to sleep, you can use the communal areas of the house to just relax after exploring the beautiful town of Arita.
See the official website to make a reservation at Guesthouse Keramiek
24/7 Assistance available in English, French, German, Italian, Spanish, Portuguese,Russian,Thai, Korean, Chinese (Mandarin & Cantonese), Vietnamese and  Indonesian!!
| | |
| --- | --- |
| Name | Guesthouse Keramiek |
| Category | Hotel |
| Address | 2 Chome-2-2 Kobira, Arita, Nishimatsuura District, Saga Prefecture 844-0005, Japan |
| Access | 2 Chome-2-2 Kobira, Arita, Nishimatsuura District, Saga Prefecture 844-0005, Japan |
| Opening Hours | -15:00 or after 18:00 for check-in |
| Price Range | 5,500 yen- |
| Payment options | Both |