Full disclosure: This article was written in collaboration with Trekkling to promote a cycling experience people can enjoy near (or more accurately, in) Tokyo. Trekkling provided me with a complimentary 4-hour tour so I could write this article, and if you book a tour with Trekkling through this article, you will receive a discount, and Voyapon will receive a small promotion fee. Everyone wins: Voyapon, Trekkling, and especially you. Book your tour and receive a 1000 yen discount now. (Be sure to mention VOYAPON when making your reservation)
Trust me; I understand why people choose to visit Tokyo. I would call it a larger-than-life city, except it isn't. Everything people say Tokyo is, it is, and more. So people come. They come from all over the world, all over Japan, to drink from the overflowing cup of frenetic energy the city both creates and feeds off.
Yet this energy can become overwhelming, and after a few days of trying to soak it all in, some find themselves exhausted, looking for a way to recharge. And that's when the great outdoors calls. One of the best things about Tokyo is how easily you can escape from it. Suppose you want a day trip to a relaxing destination where you can take a peaceful cycling tour through shady mountain forests and hear the bubbling of clear streams nearby. What if you never even had to leave Tokyo to do it? That is what Trekkling, a cycling tour and bicycle rental company in Okutama, has to offer you.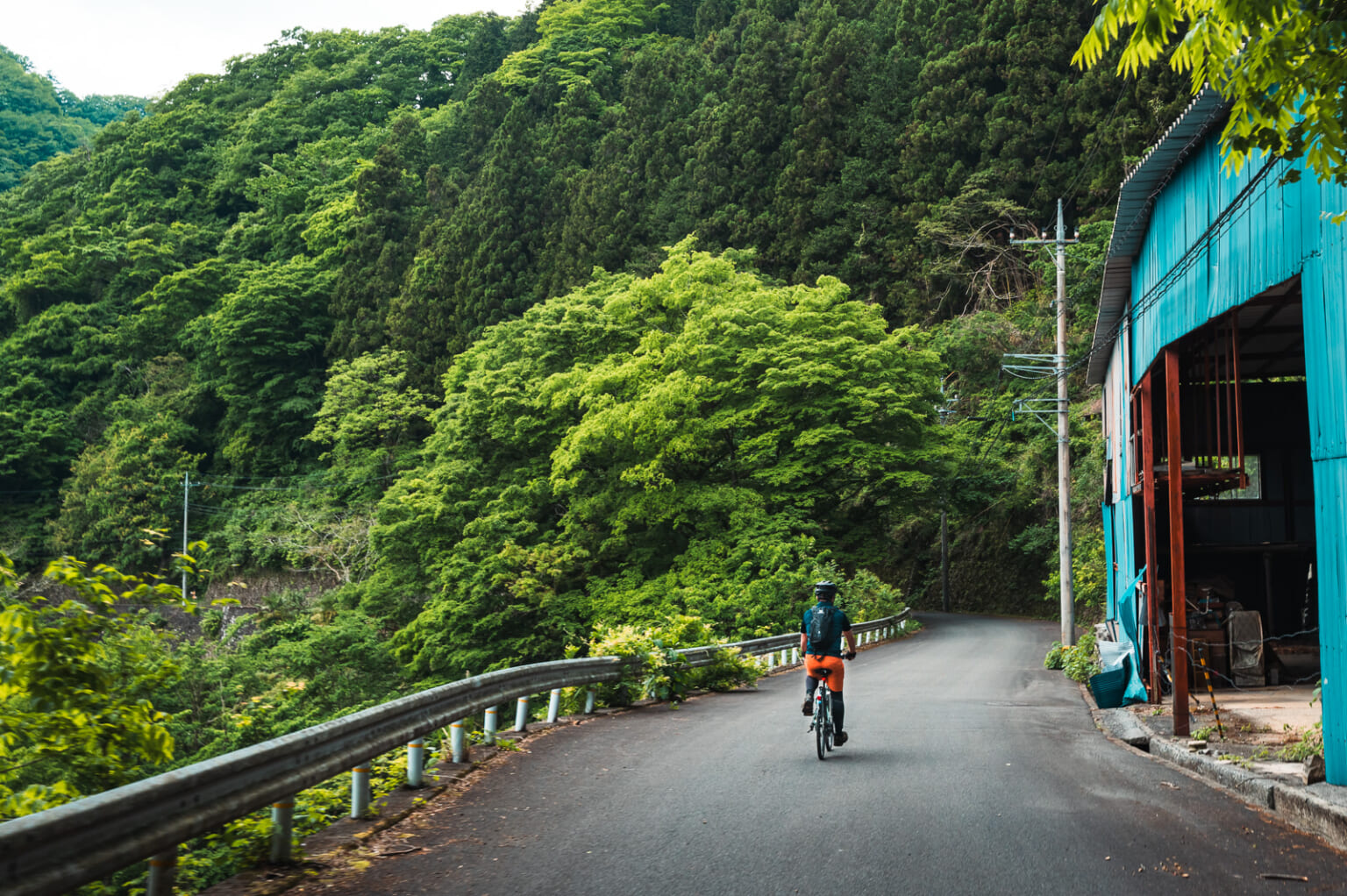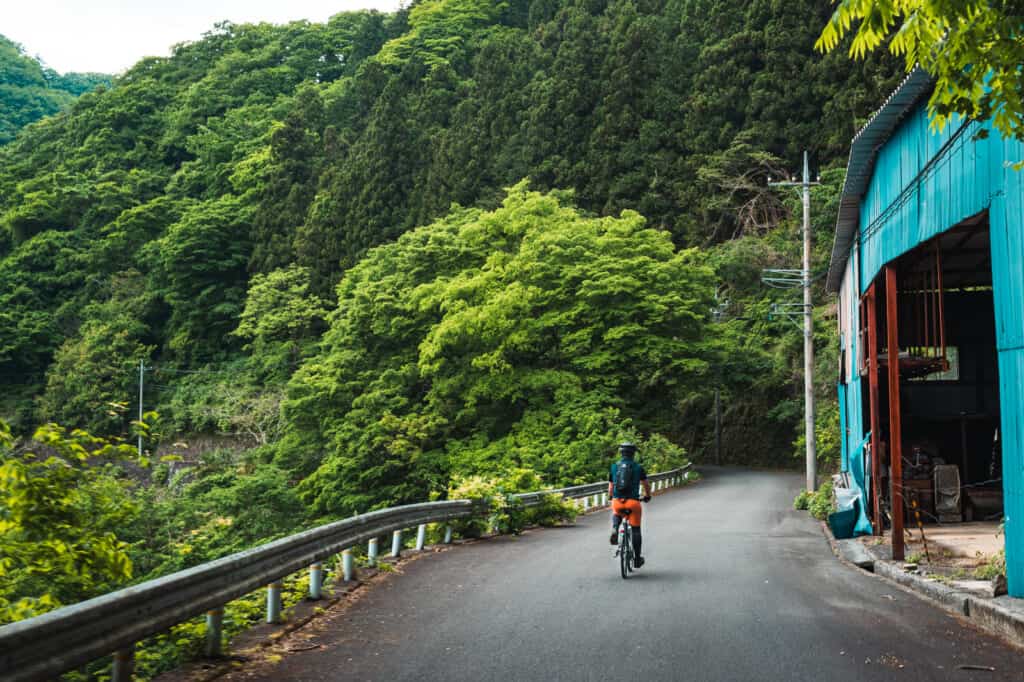 The Lure of Okutama: Tokyo's "Border Town"
West of the glitter of Shinjuku and the cement and steel behemoths that make up central Tokyo, you sail through a seemingly endless sea of suburban Tokyo in the quiet comfort of a JR train. About an hour later, you'll reach Ome, where the Kanto Plain butts against the lush mountains separating western Tokyo from Yamanashi Prefecture. Remain seated for another 40 minutes or so as the train follows the Tama River into the mountains until you reach the end of the line. This is Okutama.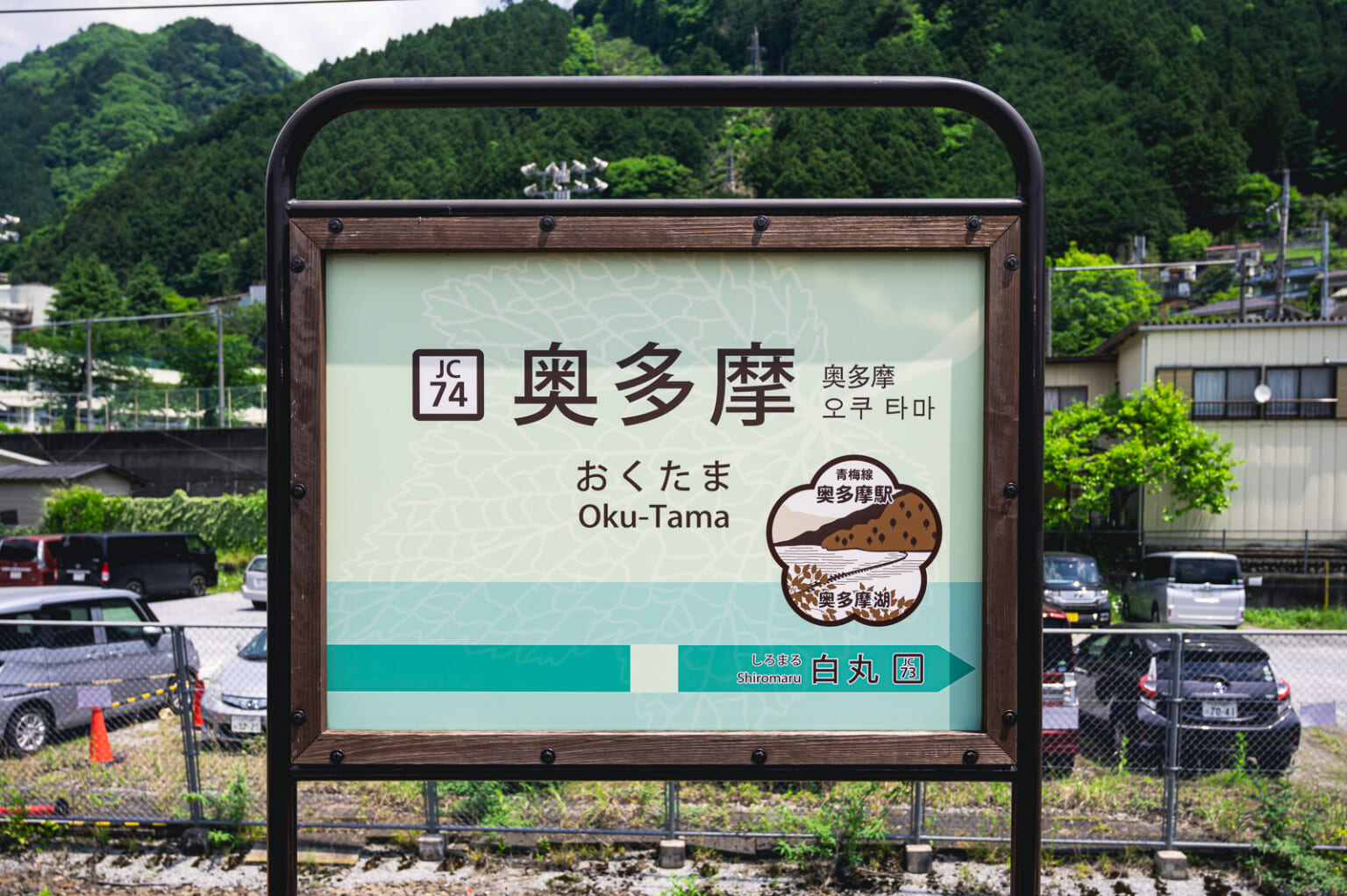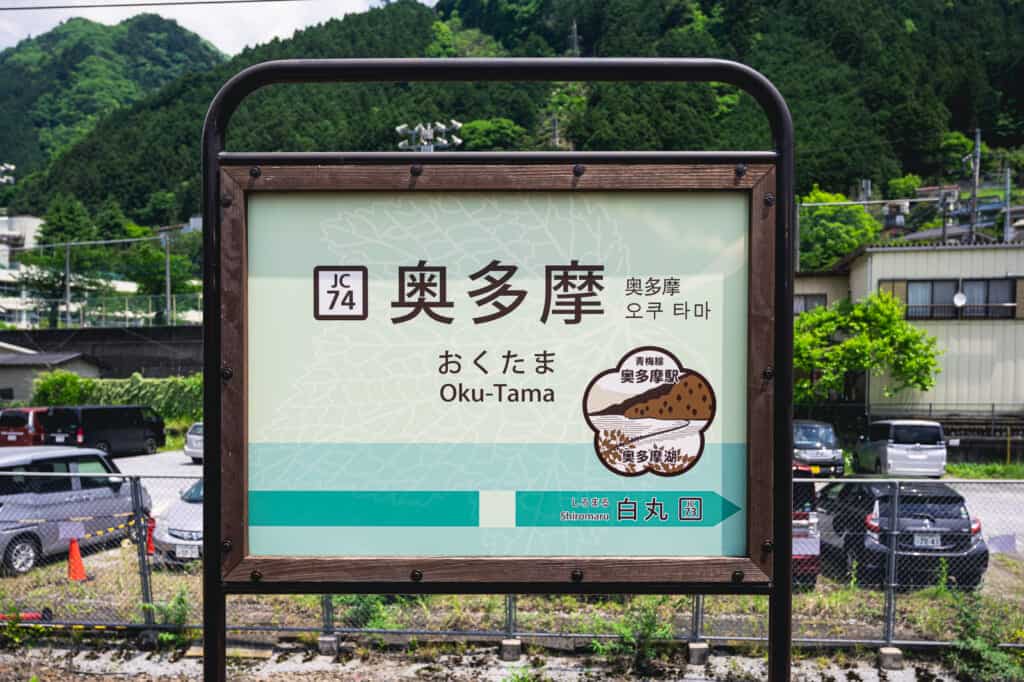 Yes, this tiny forest town that sits on the old Ome Road, which stretches deep into Yamanashi from downtown Shinjuku is indeed Tokyo, a fact I had to remind myself constantly. I may as well have taken a train from central Tokyo straight into a scene from the classic Ghibli film "Princess Mononoke."
The residents of Okutama are not unaware of the contrast between the two worlds of Tokyo. For decades, the irresistible draw of the metropolis to the east has slowly drained the town's lifeblood, from over 16,000 residents in the 1950s to less than 6,000 today. The Tokyo government has been trying to turn things around, and Okutama had its 15 minutes of fame on international media as the town in Tokyo where you could get a free house (a statement that was greatly exaggerated to make it "newsworthy" on social media). There are indeed incentives for those who wish to move here and start a business, and the recent success of an Okutama craft beer brewery demonstrates it is an idea that can bring innovation to Okutama.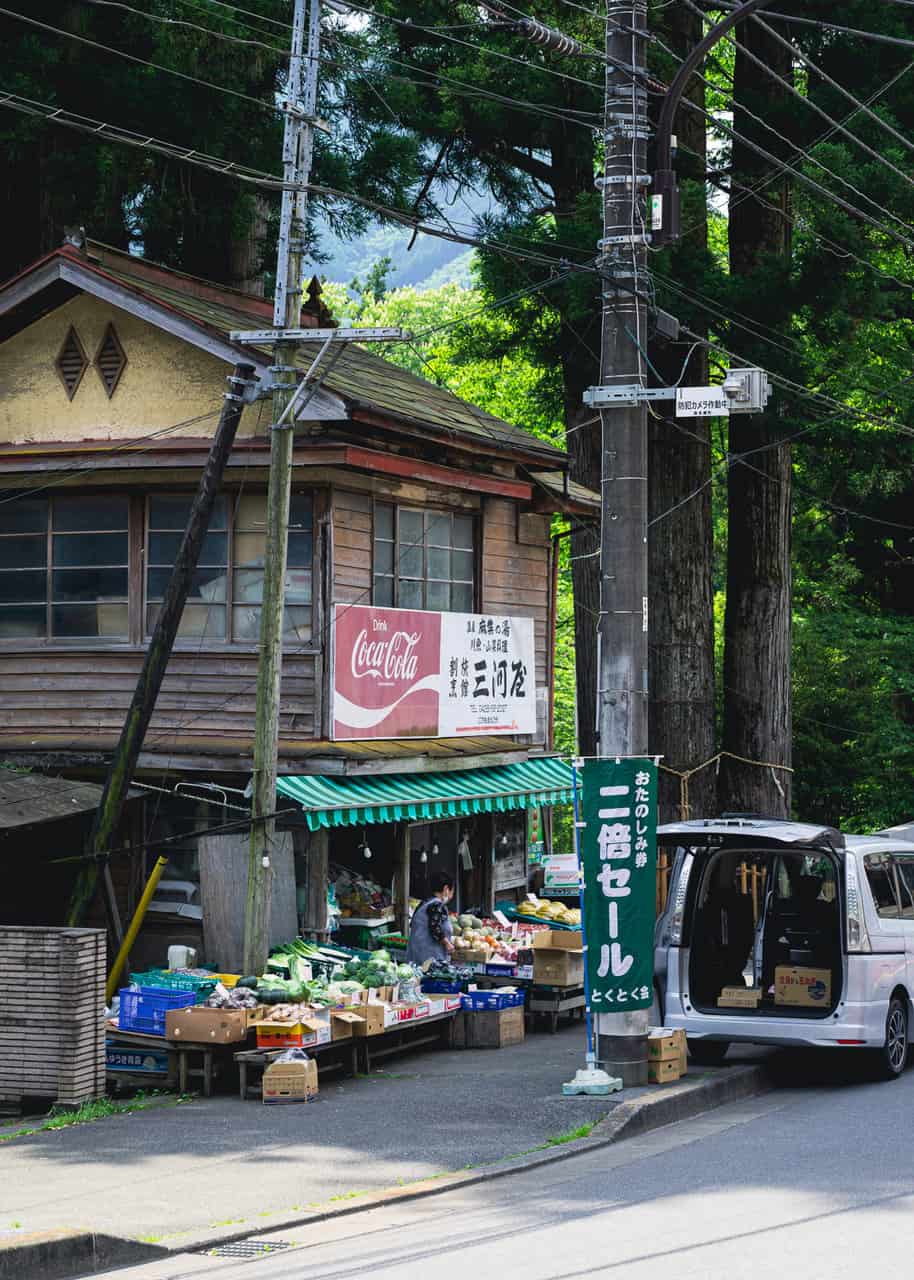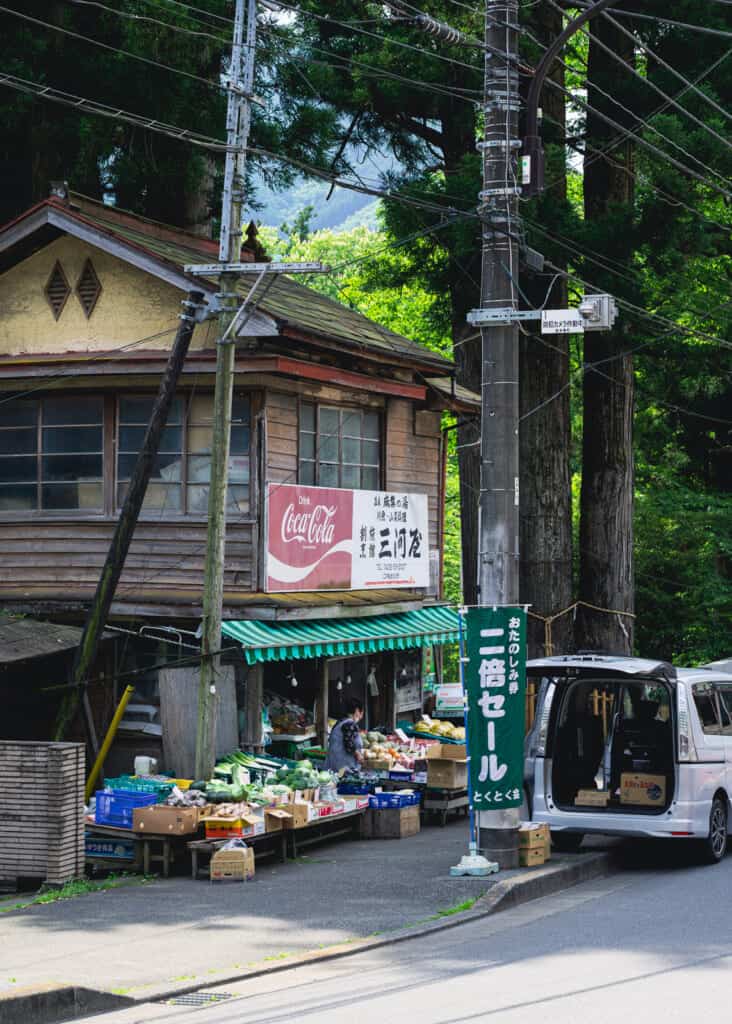 Trekkling's David Boylan wasn't one of those lured here by the promise of a free house. He has family here; his wife's family has been in the community for decades. David himself participates as one of the primary dancers for the unique Shishi-mai (lion dance) festivals held at the various shrines of Okutama in late summer. Hailing from the countryside of Scotland, the pace of life in Okutama is one he is accustomed to.
Trekkling Cycling Tours and Bicycle Rental
Living in such a pastoral setting, there is a constant siren call of scenic mountain roads where you're more likely to pass a family of deer than a motorized vehicle. And so David works here for Trekkling, where he can introduce visitors from the city and abroad to the area he calls home.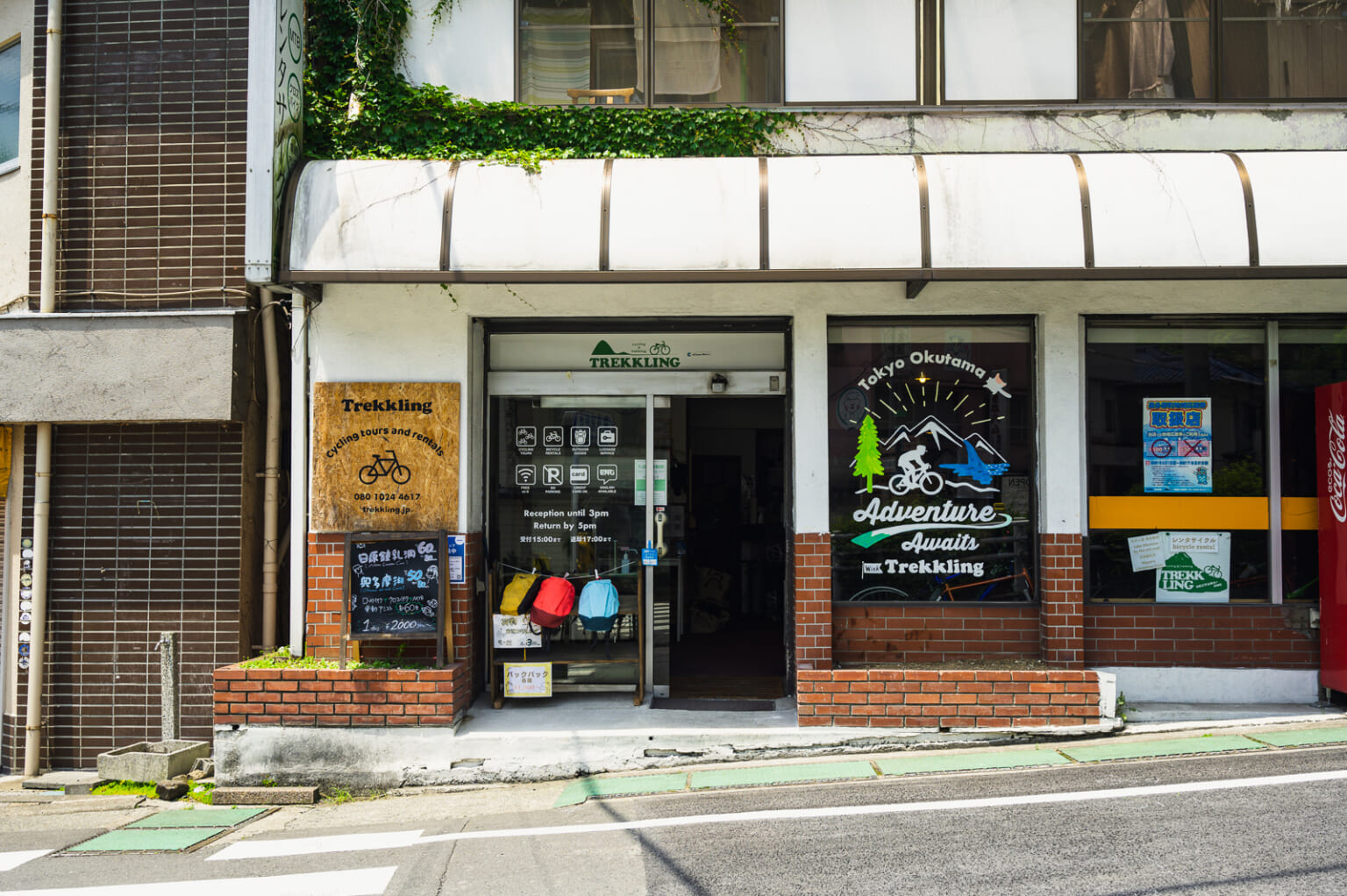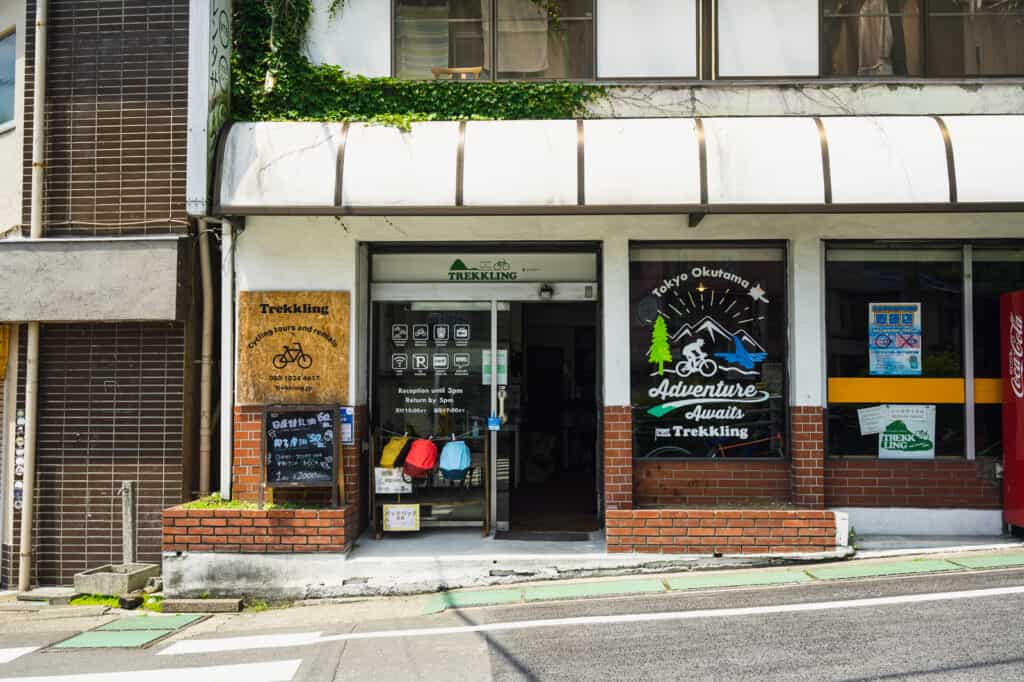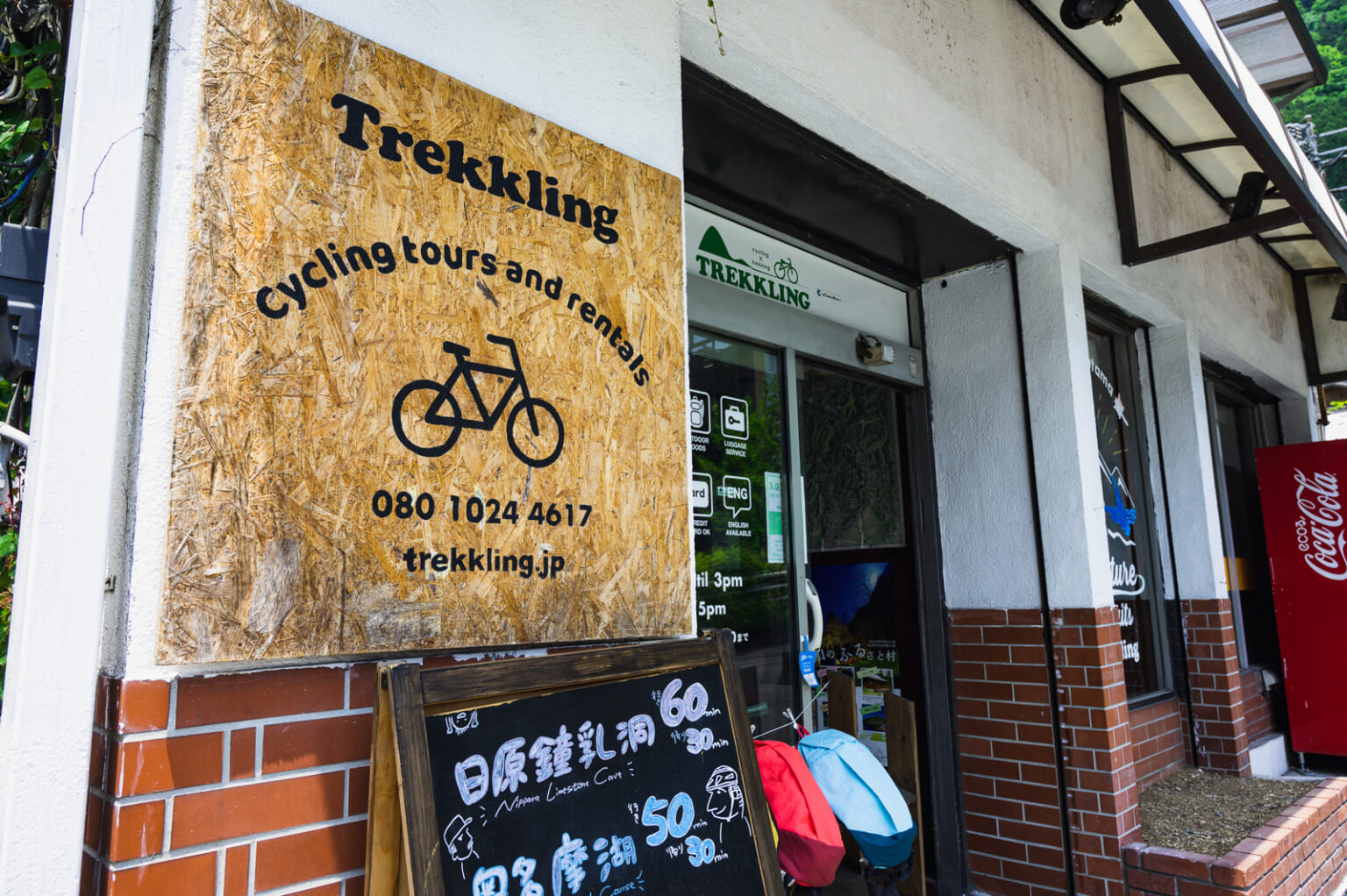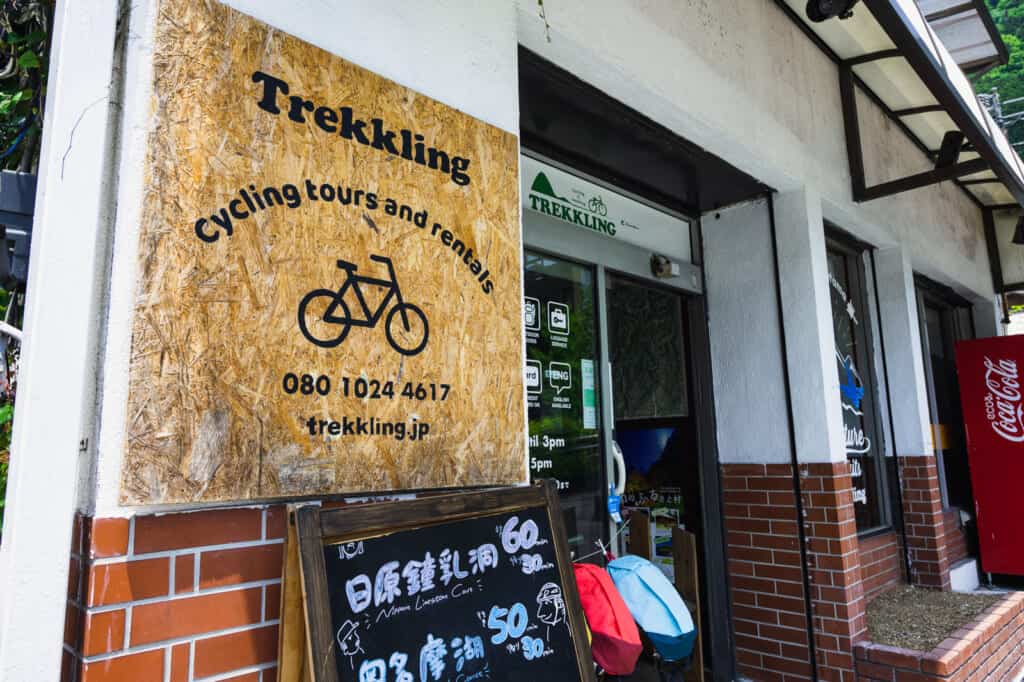 Located just a few minutes from Okutama Station, Trekkling has been renting bicycles to Okutama visitors for the past ten years. They decided to start designing and leading cycling tours only a few years ago, but COVID struck, ending the promise of a steady stream of overseas tourists hungry to ride. Instead, Trekkling rode out the tourism famine by catering to Japanese visitors escaping from the city, while remaining ready to provide English-speaking tours when the opportunity presented itself.
Trekkling has several "off-the-rack" tours available, including the one we would be riding today along the Okutama Historical Road to and from Lake Okutama. Another ride visits the spectacular Unazawa Valley waterfalls. And there are other options that can be tailored by length, physical ability, or destination, including the Nippara Limestone Cave or nearby Ome for traditional indigo dyeing.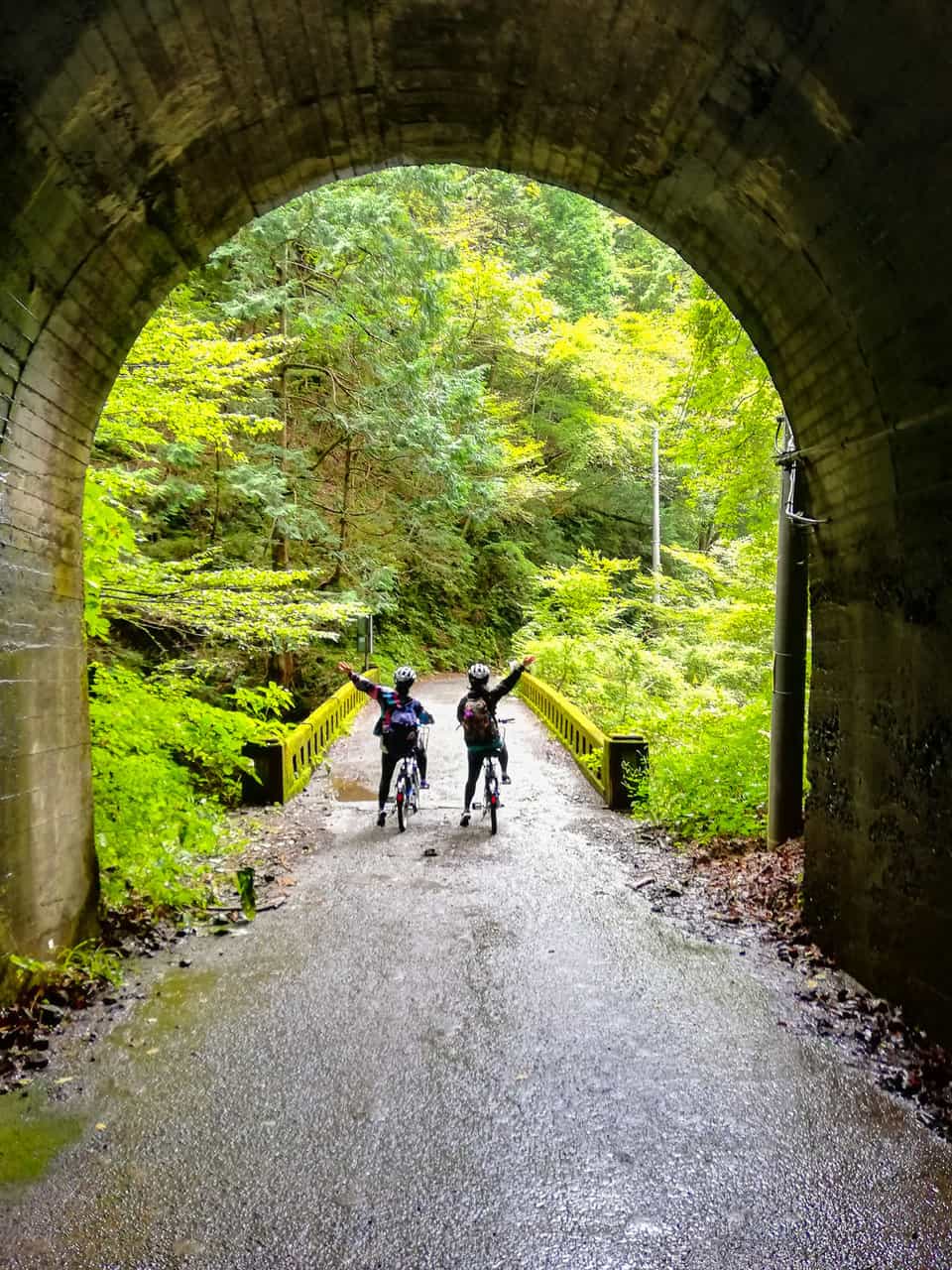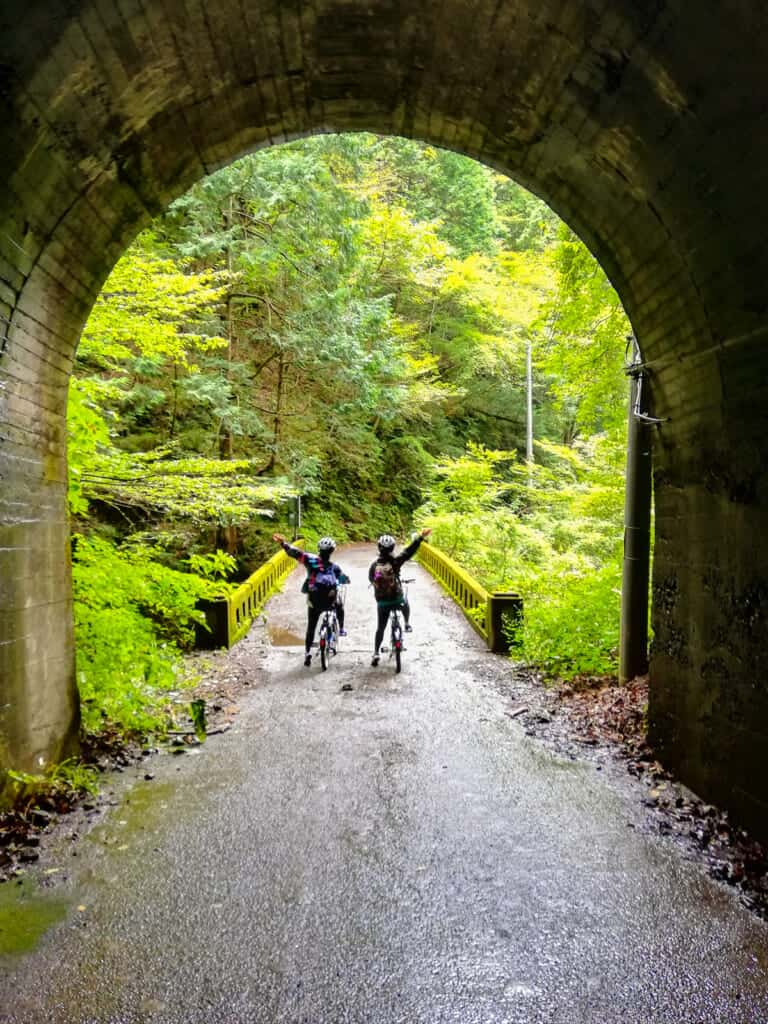 There are about 60 bikes to choose from, filling about half of Trekkling's shop. I picked out a trusty electric-assist model, perfect for those with limited physical endurance, are just plain lazy, or like me, a bit of both. Trekkling also provides tour members special helmets that enable the leader and group members to communicate via Bluetooth. This is invaluable technology, eliminating the need to constantly stop to explain things along the route and significantly increasing ride safety.
Cycling the Okutama Historical Road
The Okutama Historical Road was a major road connecting old Edo (Tokyo) with the area known as the Kai Province (modern-day Yamanashi Prefecture) during the Edo Period. It developed as a path for pedestrians and horseback riding and was obviously not made for cars. When the age of automobiles came, the road became far too narrow and dangerous and was eventually replaced by the new highway, which tunnels directly through the mountains rather than clinging precariously to their sides.
And so, the old road became a boon to trekkers and cyclists who could use the road with nearly no motorized traffic. While it isn't as direct as the new highway to reach Lake Okutama, it is infinitely more scenic. As it was originally a walking path, you'll find interesting (and somewhat humorous) points of interest along the way, like the rock with a hole that was allegedly made by a legendary swordsman or the cavity in the mountain which became a shrine to pray for healing of ear-related illnesses. You can also climb a short steep staircase to Shirohige Shrine, which appears to be menaced by an enormous limestone rock that literally leans over it.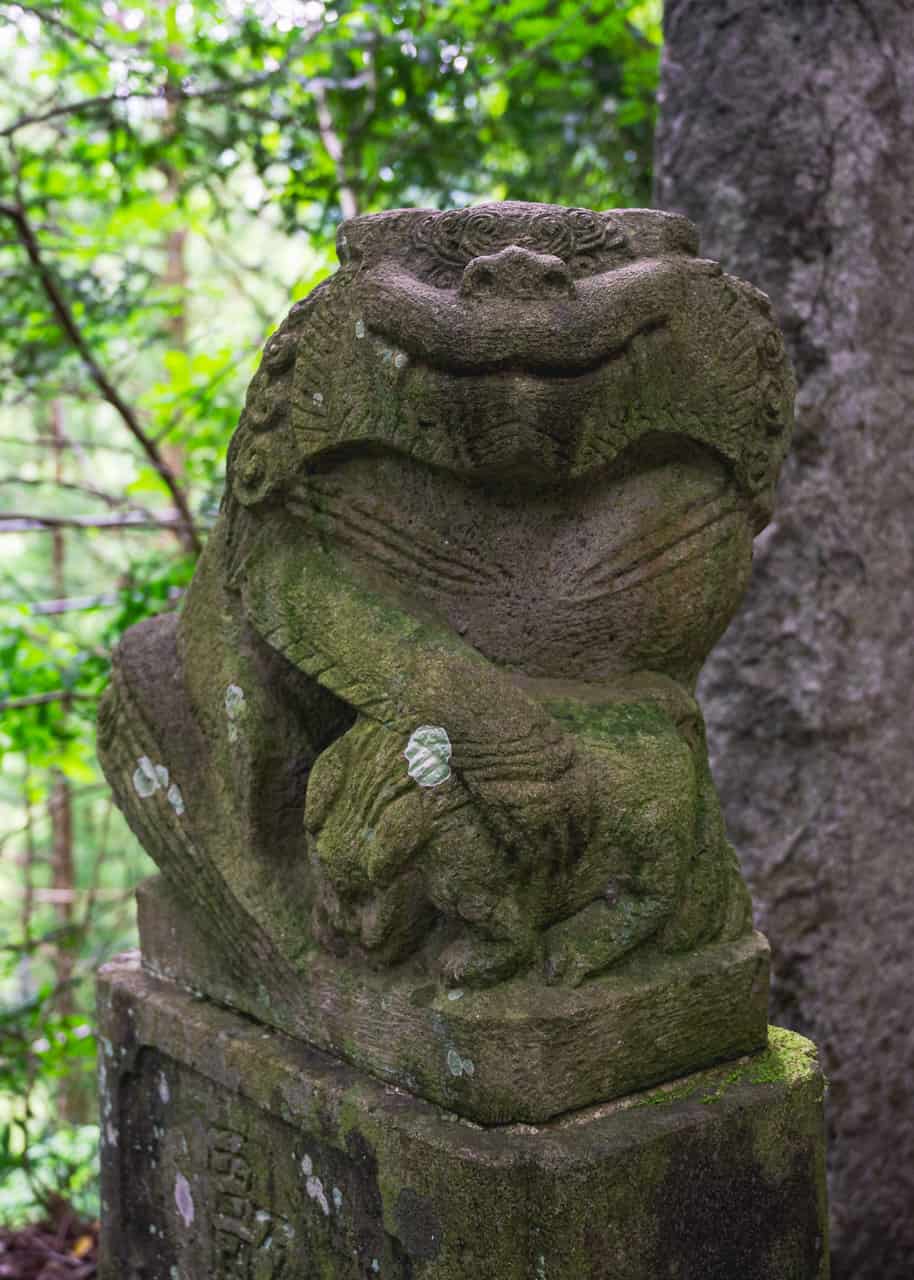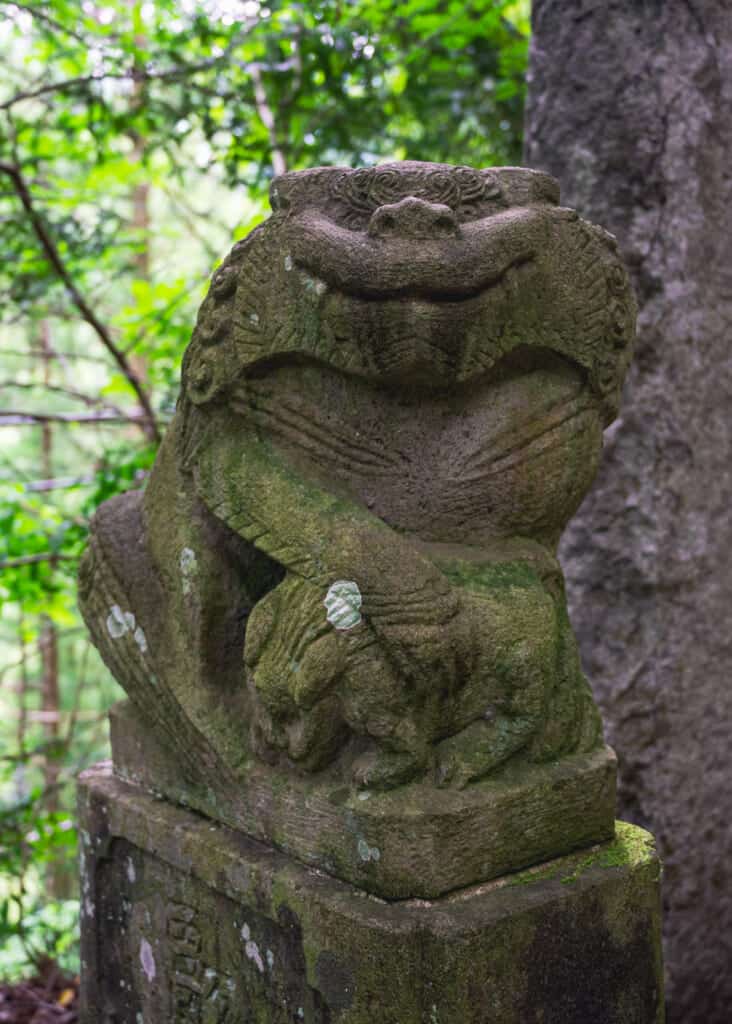 As we rode, David explained the area's history and described some of the scenery, his voice clearly heard through the speaker in my helmet. I realized how much more relaxing it was to be able to ride without stopping to chat and to be able to ask questions in real-time. With little to distract me, I found myself settling into the rhythm of the road, enjoying long stretches of quiet with the cool breeze on my face. The stops were at my request, mainly for photo opportunities. Such as the time I asked to take photos from a rickety suspension bridge over the river valley, a decision I immediately regretted given my deathly fear of heights.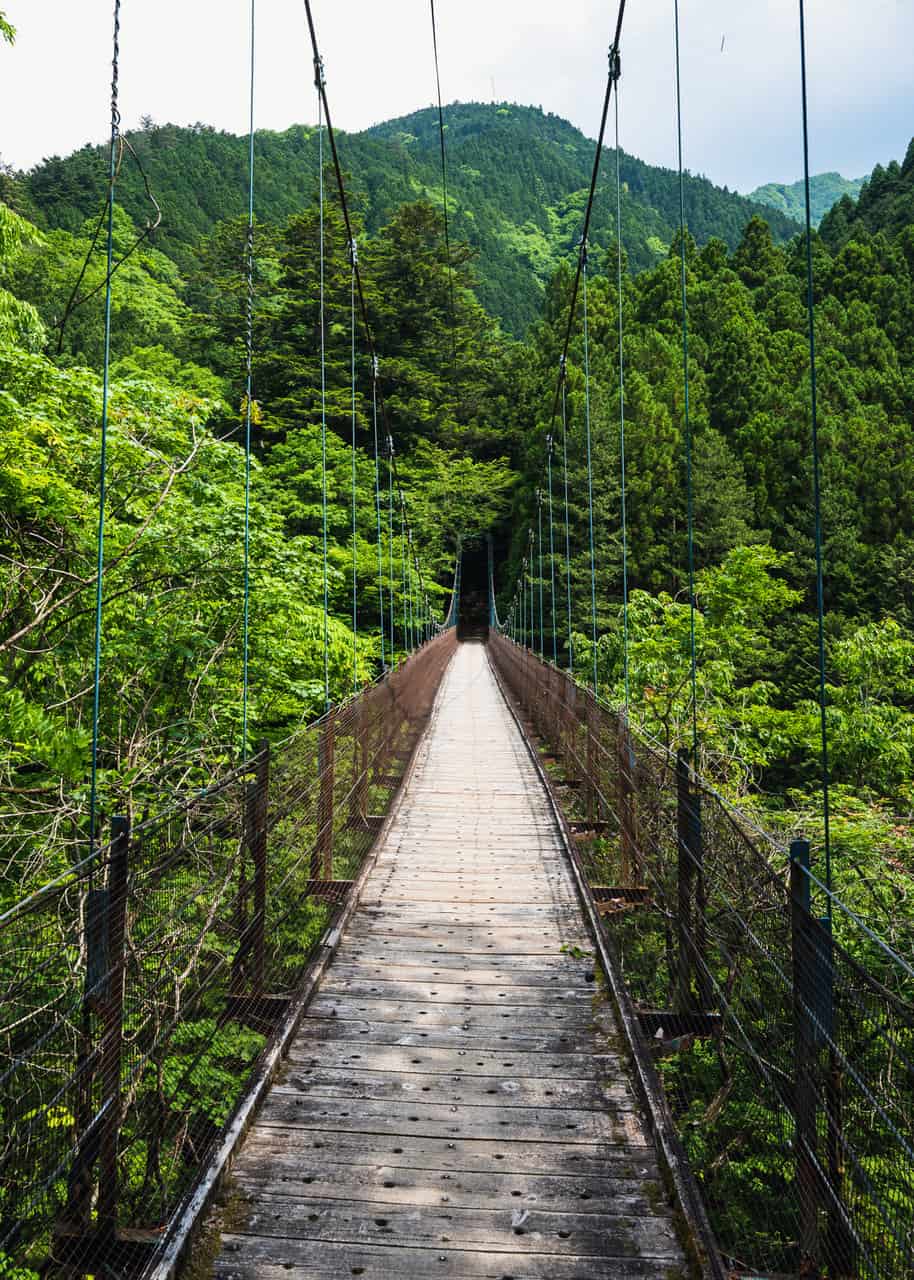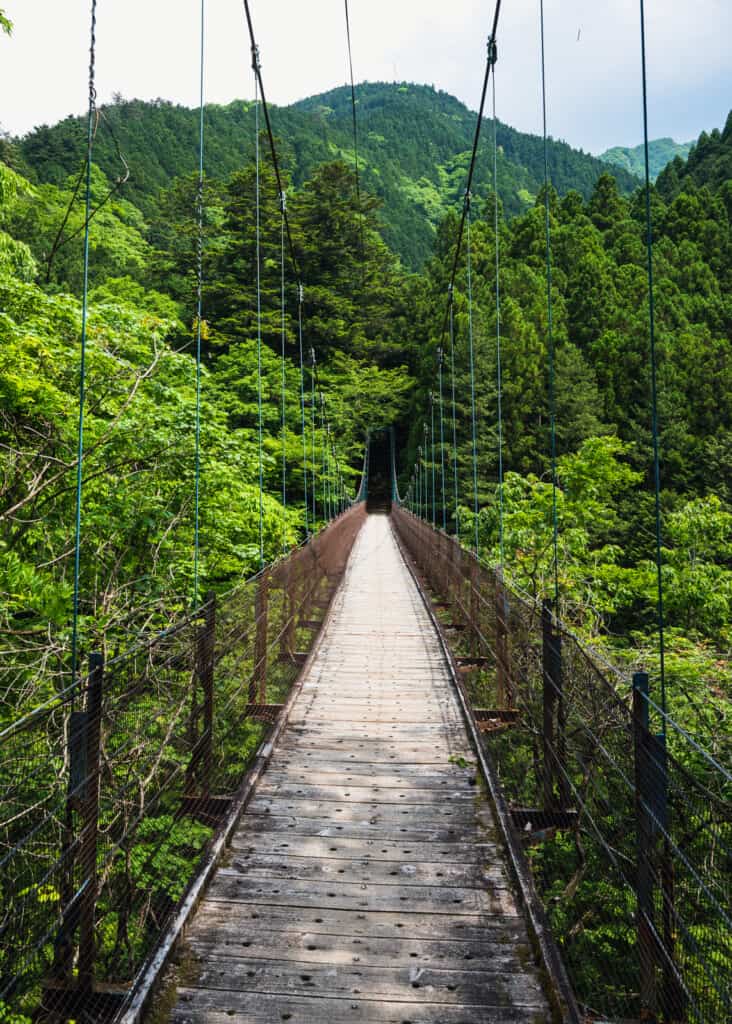 In the days when Okutama Dam was being constructed, a dedicated train line was built to carry the materials necessary for such a large-scale construction. The train line ceased to be used when the dam was completed, but the infrastructure remains, rails overgrown with wild vines, rickety bridges passing overhead, connecting terrifyingly dark tunnels. The line isn't entirely safe for traversing, and not every part of it is recommended to explore due to the dangers involved. However, there are spots along the highway where curious visitors could poke around a little to test their courage, walking across short bridges or entering the mouth of an abandoned tunnel. Just don't say you weren't warned.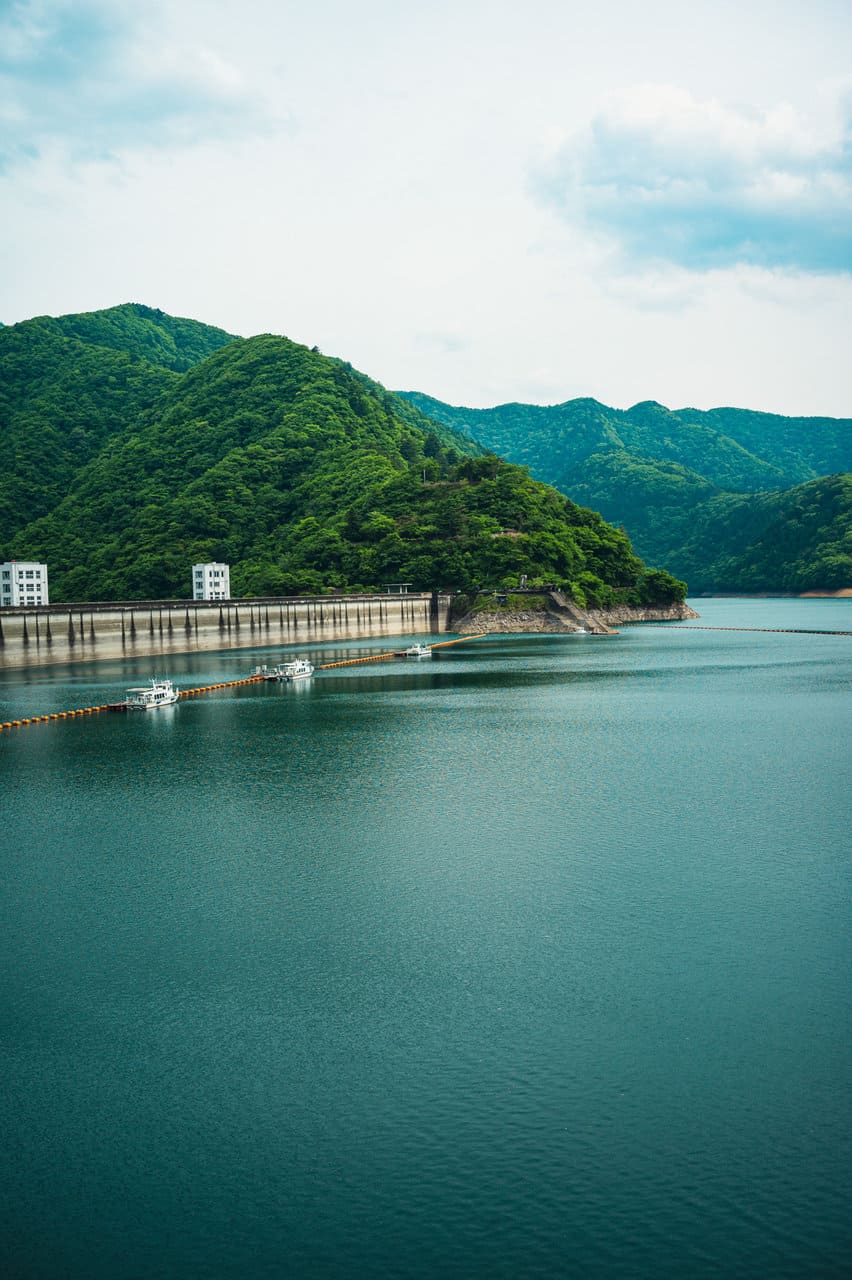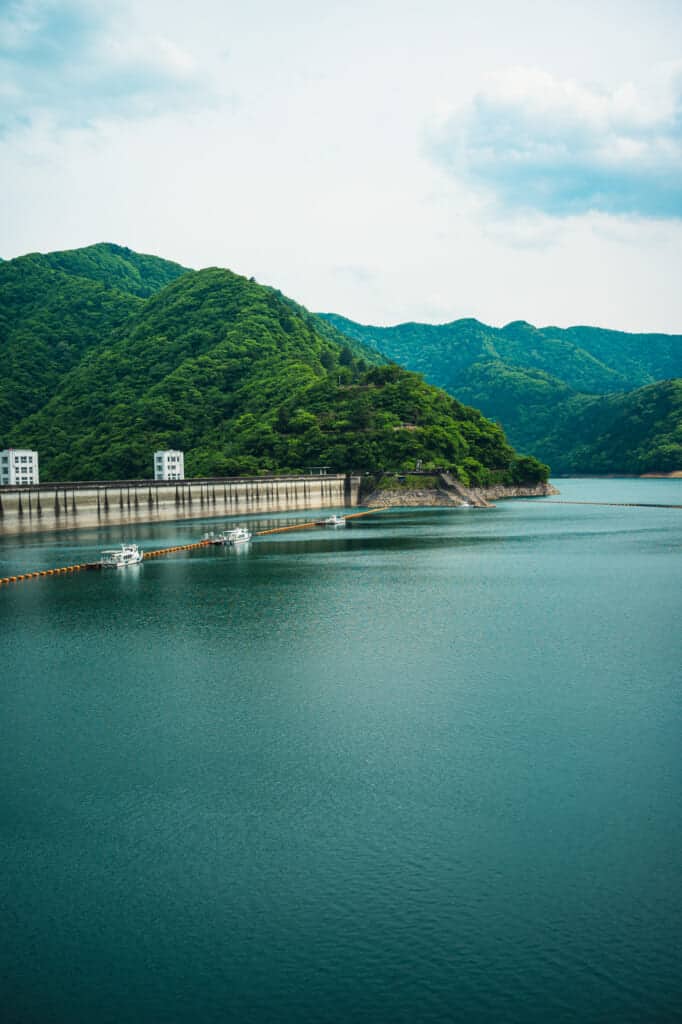 In addition to the variety of destinations offered by Trekkling's tours, different seasons afford a different view of Okutama's natural beauty. The lush green hues of new foliage highlight a May ride, but return in November and enjoy the same ride surrounded by an ocean of fiery Japanese maple trees. Trekkling also intends to offer unique experience-oriented tours that include visiting a wasabi farm where you can learn about planting and harvesting this spicy Japanese treat and tours timed to coincide with popular summer festivals in the area.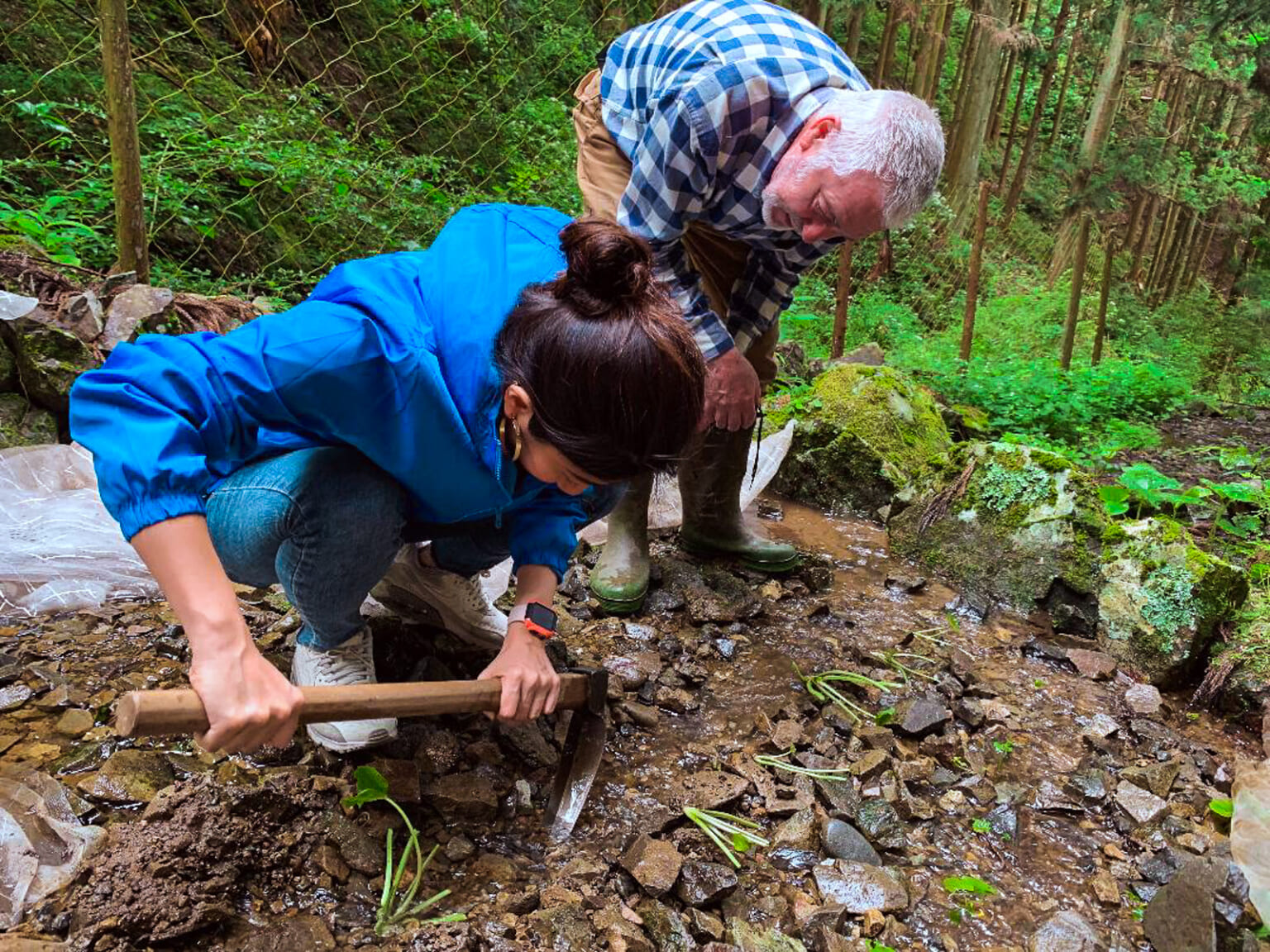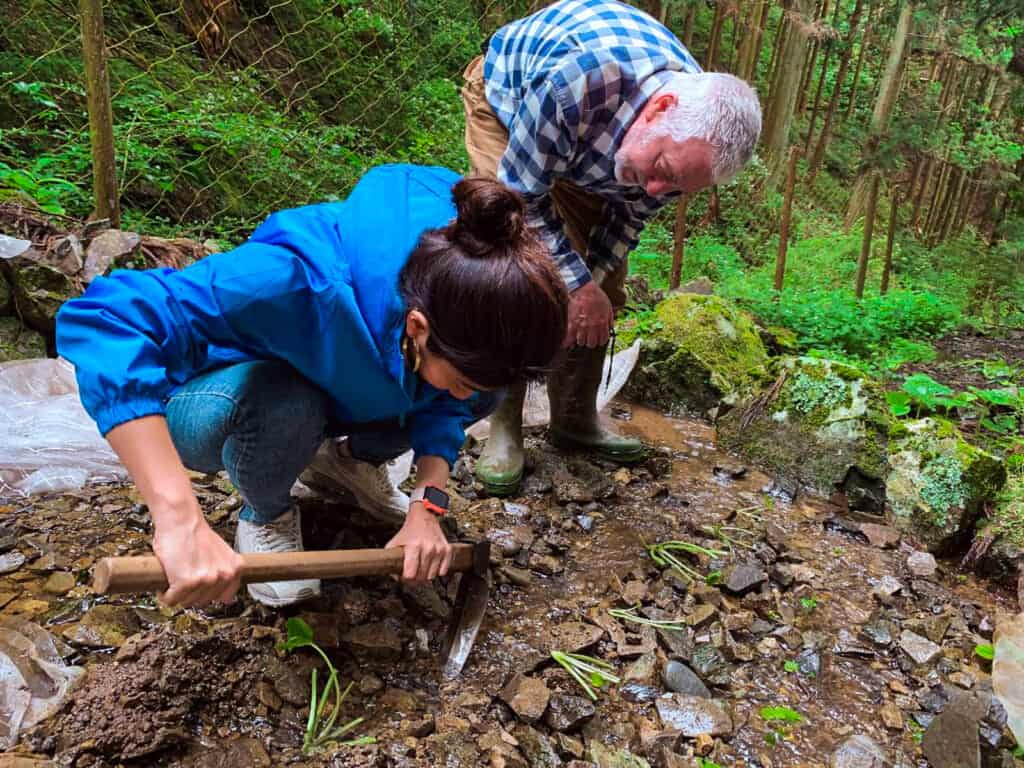 In the end, a refreshing ride in the fresh mountain air of Okutama was exactly what I needed to soothe my rankled soul. Physically, the electric cycle did so much of the labor that I'd have trouble convincing my wife that I had a 20-kilometer workout. But that hardly seemed to matter as I boarded the Ome line train back toward Shinjuku and promptly dozed off to sleep. The joy was in the escape, the getaway from the city without ever leaving it.
If you'd like to enjoy a day of cycling around Okutama, be sure to book your tour from this article and mention VOYAPON in the code in order to receive your discount of 1000 yen for tours and 500 yen for rentals.