Living in Tokyo is amazing, but at the same time, such a big metropolis can be overwhelming. Experiencing the rural life of Izumi city (Kagoshima Prefecture) helped me to relax and also to remember my hometown in a Spanish rural area. Do you want to learn about my farmstay adventure in the Japanese countryside? Keep reading!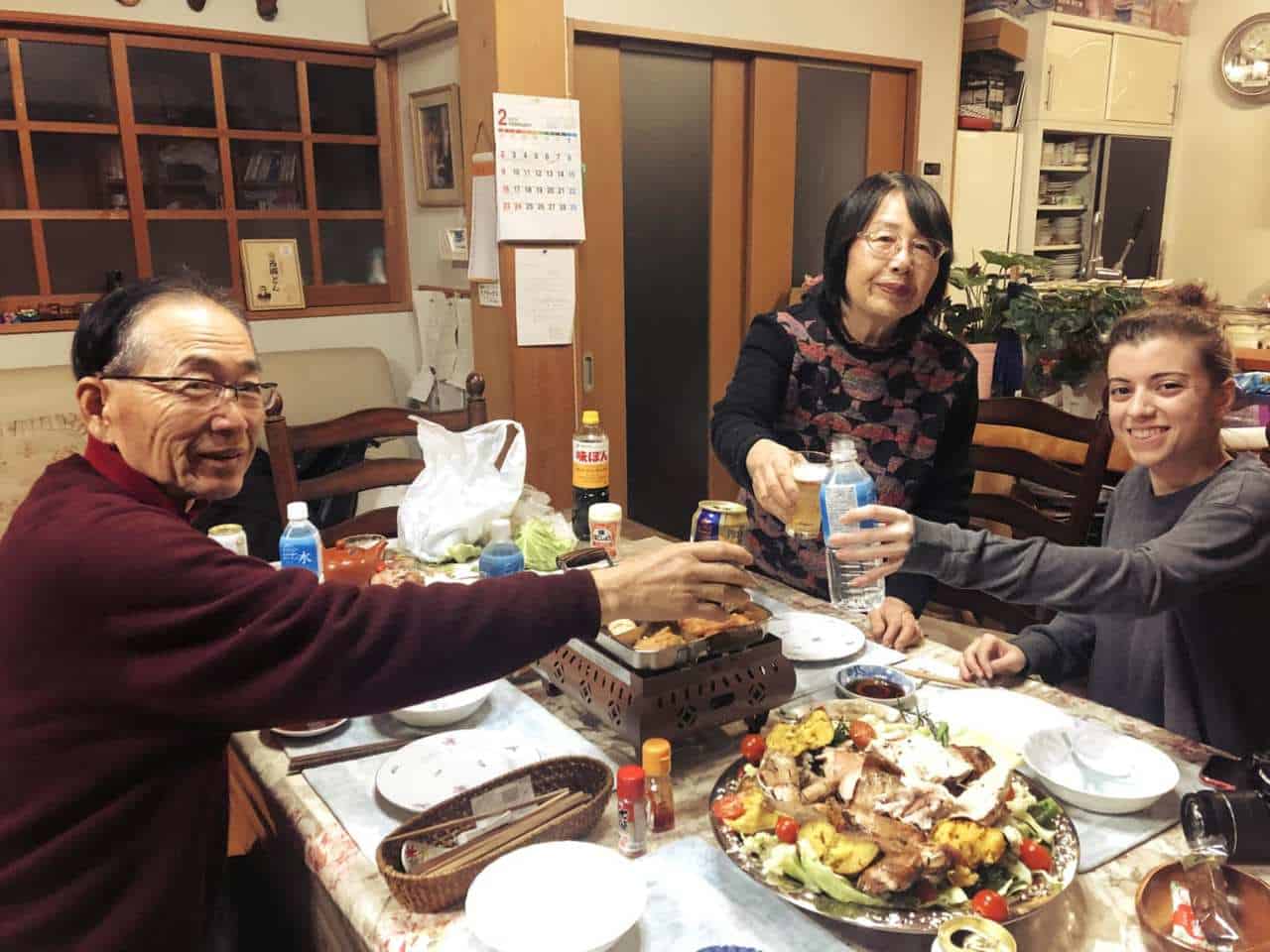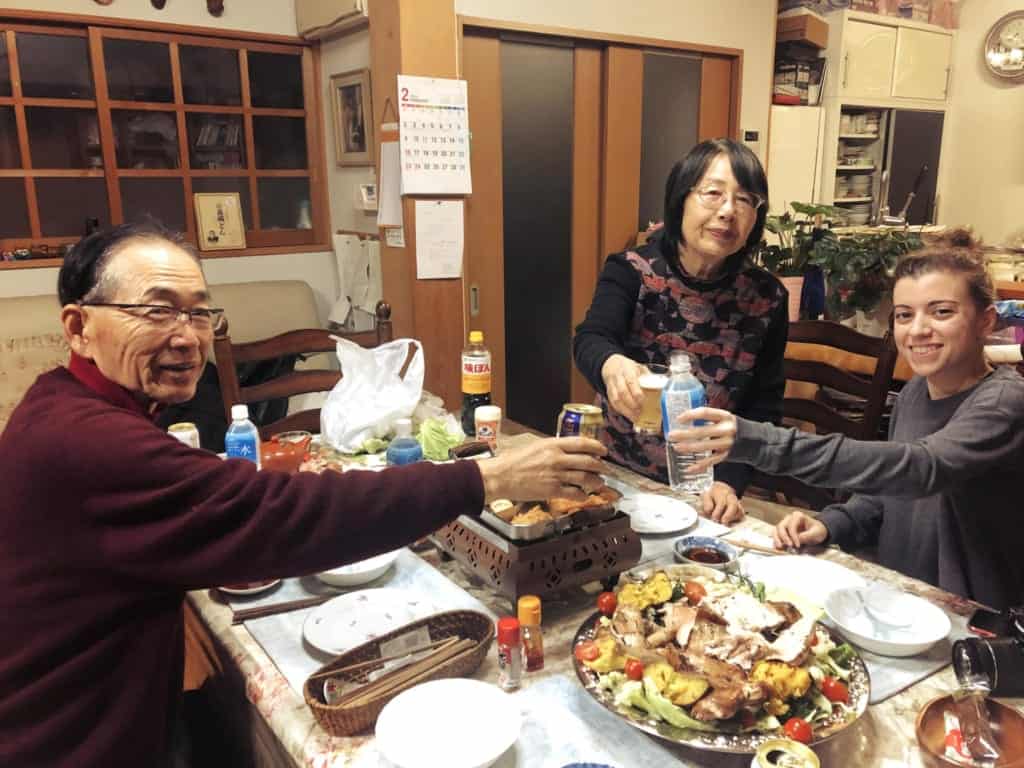 Getting from Tokyo to Kagoshima
The fastest way to travel from Tokyo to Kagoshima is by airplane. I took a plane from Haneda Airport and for the first time in my life, I experienced a domestic flight in Japan. And the process of flying domestically surprised me with its simplicity. Without a doubt, Japan has world-class service; everything was smooth and on time.
After a pleasant two hours flight, I arrived at the small Kagoshima Airport. My first surprise and culture shock of the day: a foot onsen (hot spring) at the entrance of the airport! Half of me wanted to sit and soak my feet, but the other half was reminding me I had a bus to Izumi to catch.
A Surprising Welcome
My adventure was about to start in Izumi when I arrived at the Izumi JR Shinkansen Station! Katsuhiko Ohina-san was waiting for me. He is the owner of the farmstay "Farm to table". He surprised me with a greeting of "Hola, mucho gusto". I didn't expect to meet anyone who could speak English, let alone Spanish!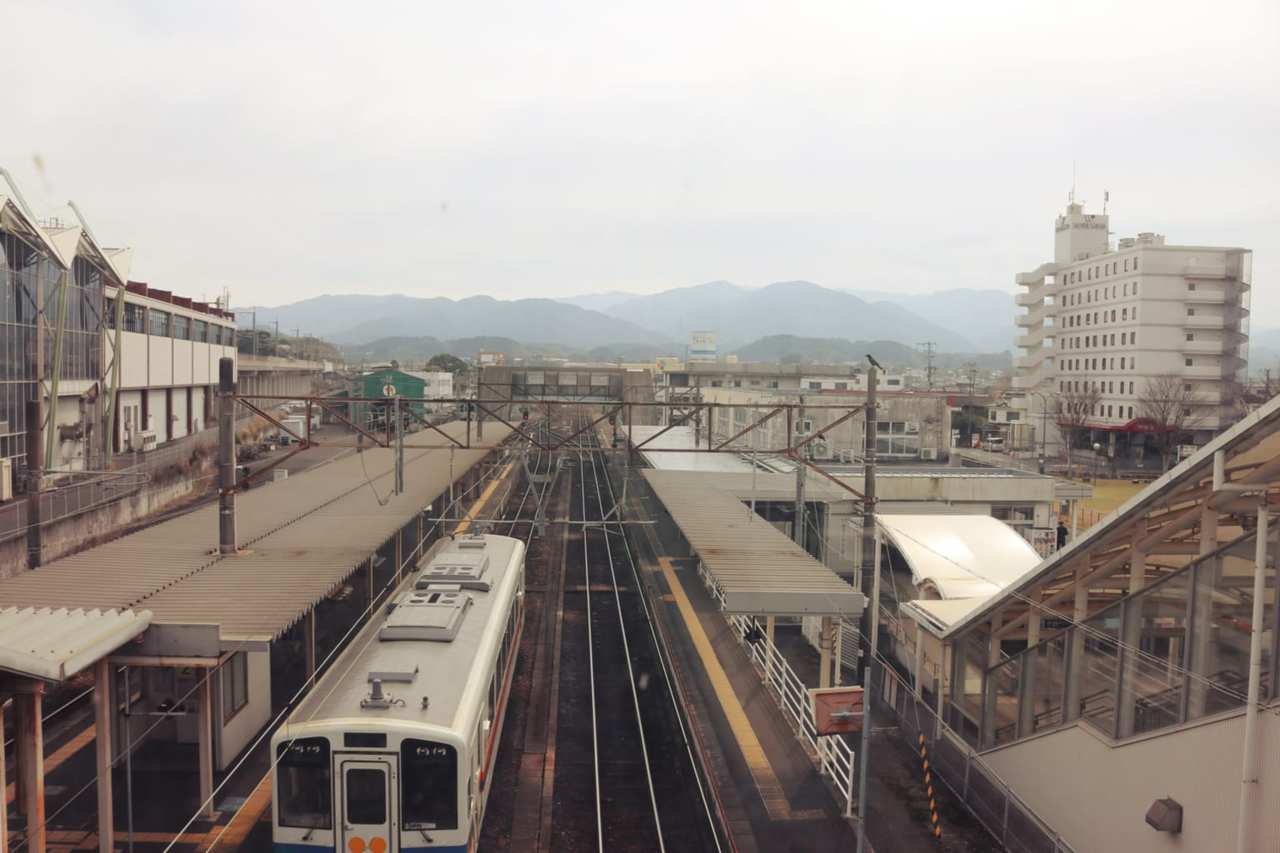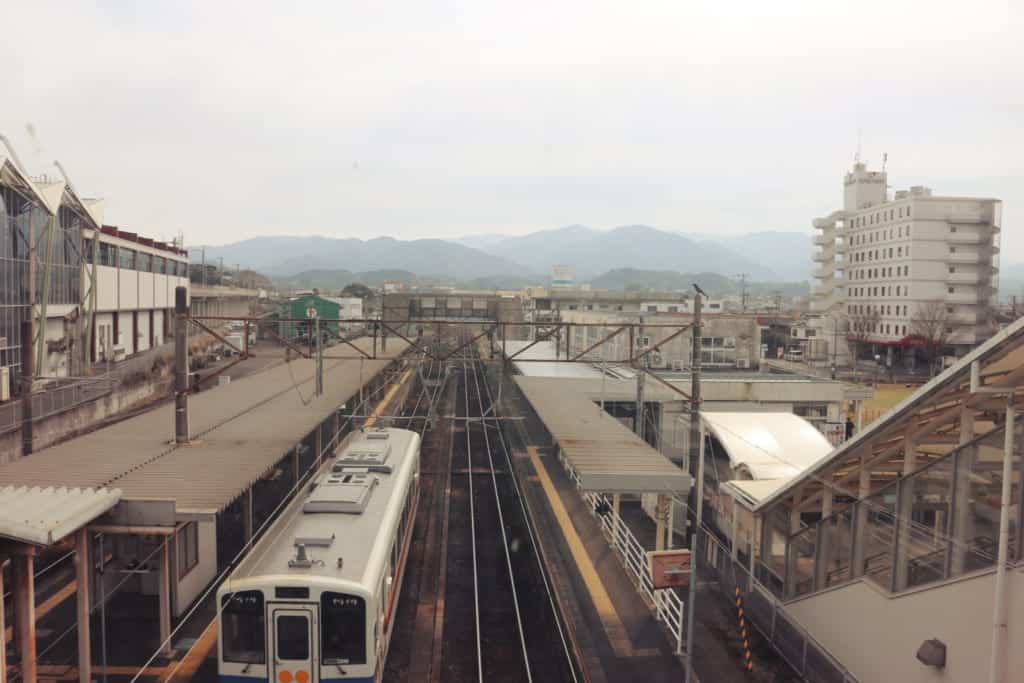 While we were traveling to his house, we talked about our lives. He explained to me the reason why he could speak in Spanish; he had lived for many years in California because of his job. But when he retired, he didn't hesitate to go back to his hometown and live a quiet life. A good plan.
He asked me if I liked the beach. When I said yes, he made a detour and took me to one of the Izumi beaches. It was spectacular, with white, clean and soft sand. On other occasions, if you decide to do this experience between November and March, you can have the chance to see many cranes.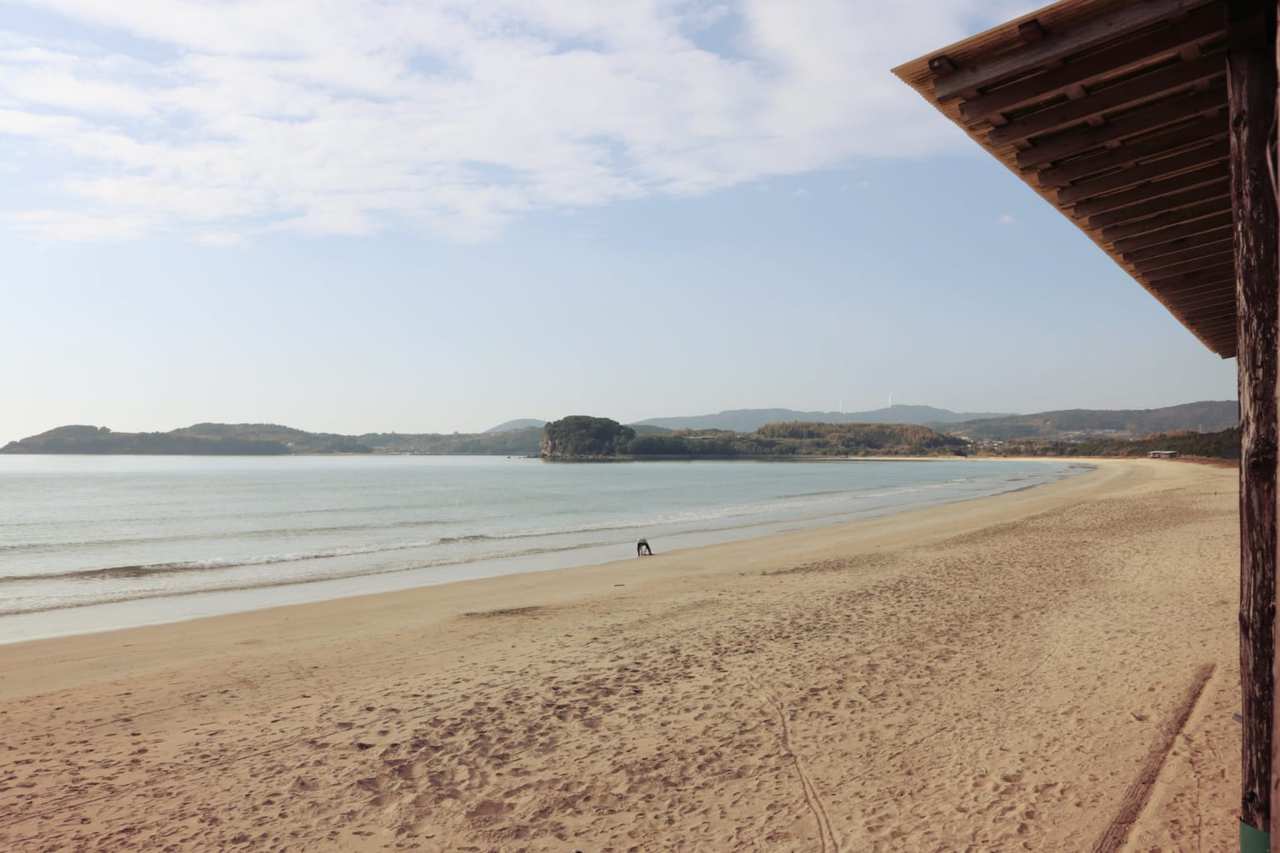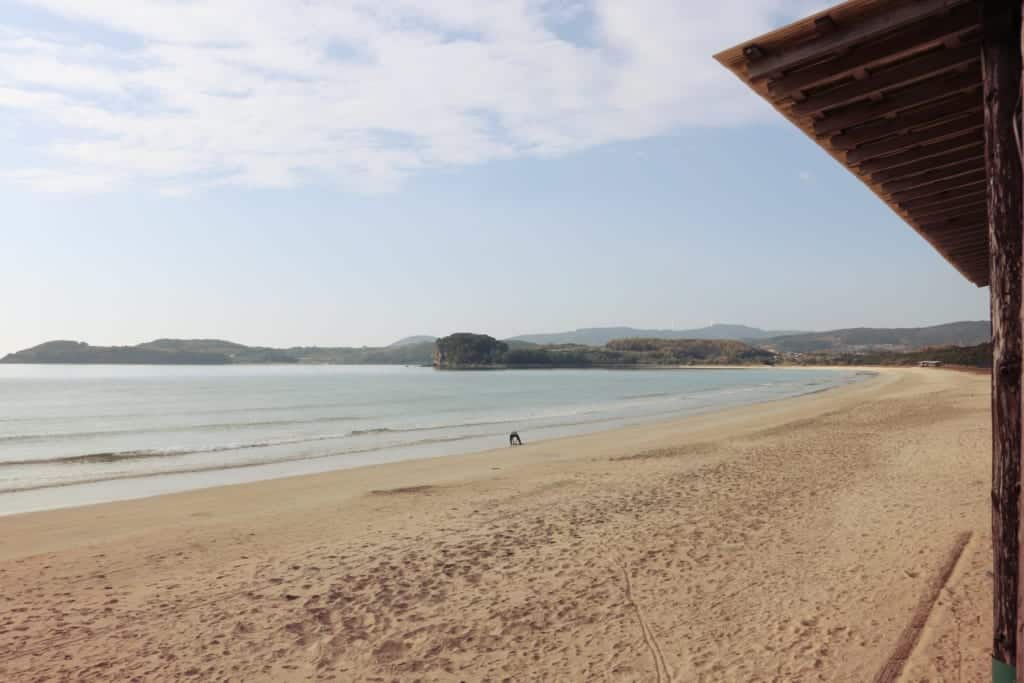 Farmstay In an Old Samurai House
To my surprise, Katsuhiko-san's house was an old samurai dwelling. He is a descendant of an ancient samurai and this house was passed down from generation to generation to him. As he told me, the samurai used to have a vegetable patch behind their houses, the very same one he now tends to with her wife.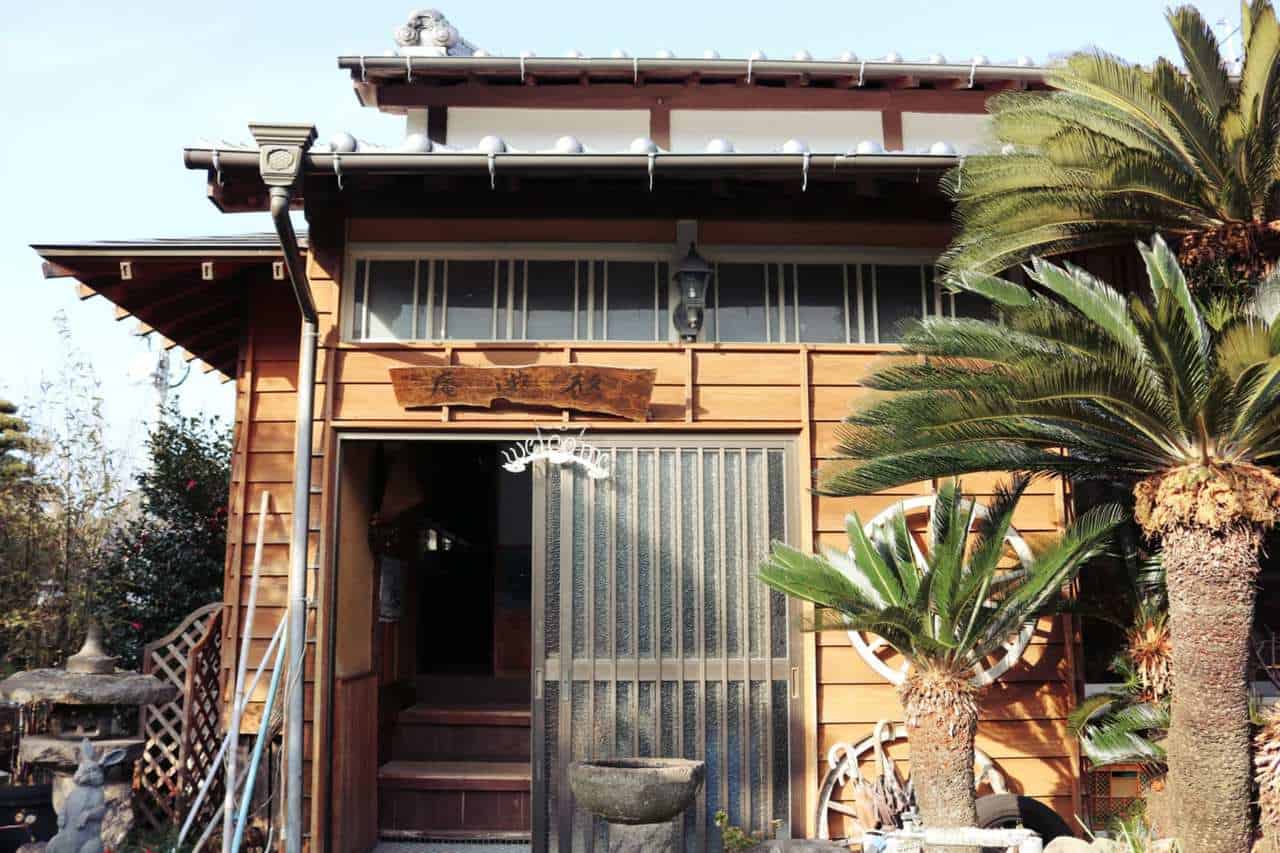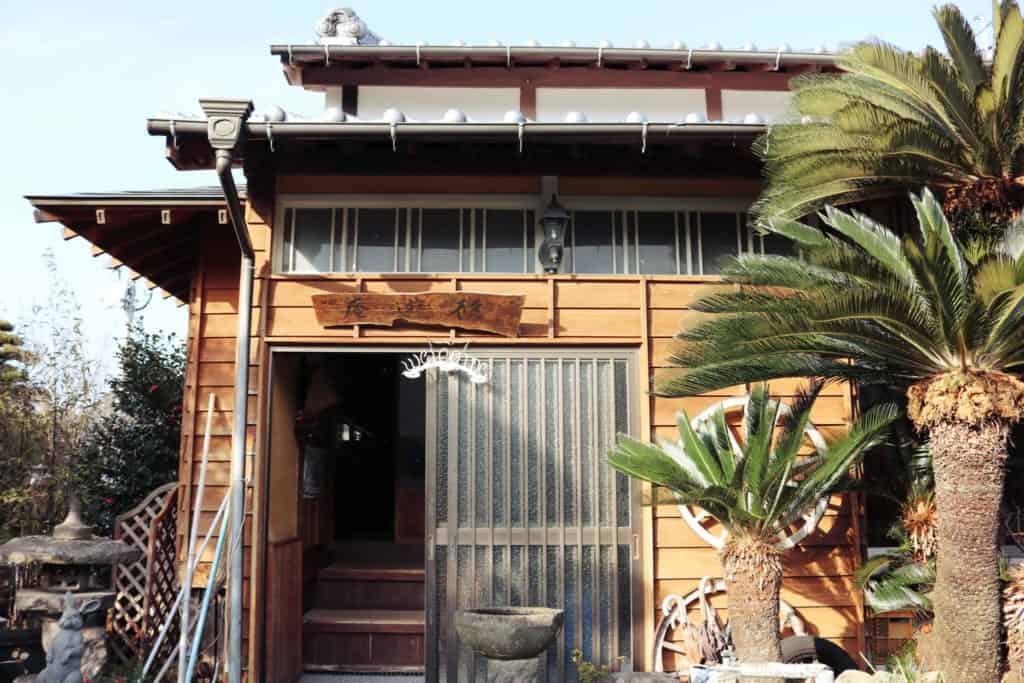 The accommodations completely met my expectations. The house was divided into two buildings. The first was for their guests, with two Japanese traditional rooms. It surprised me that in spite of being an old home, the rooms were totally renovated for modern times. The other building was their proper home which was next to the big vegetable patch with many green vegetables.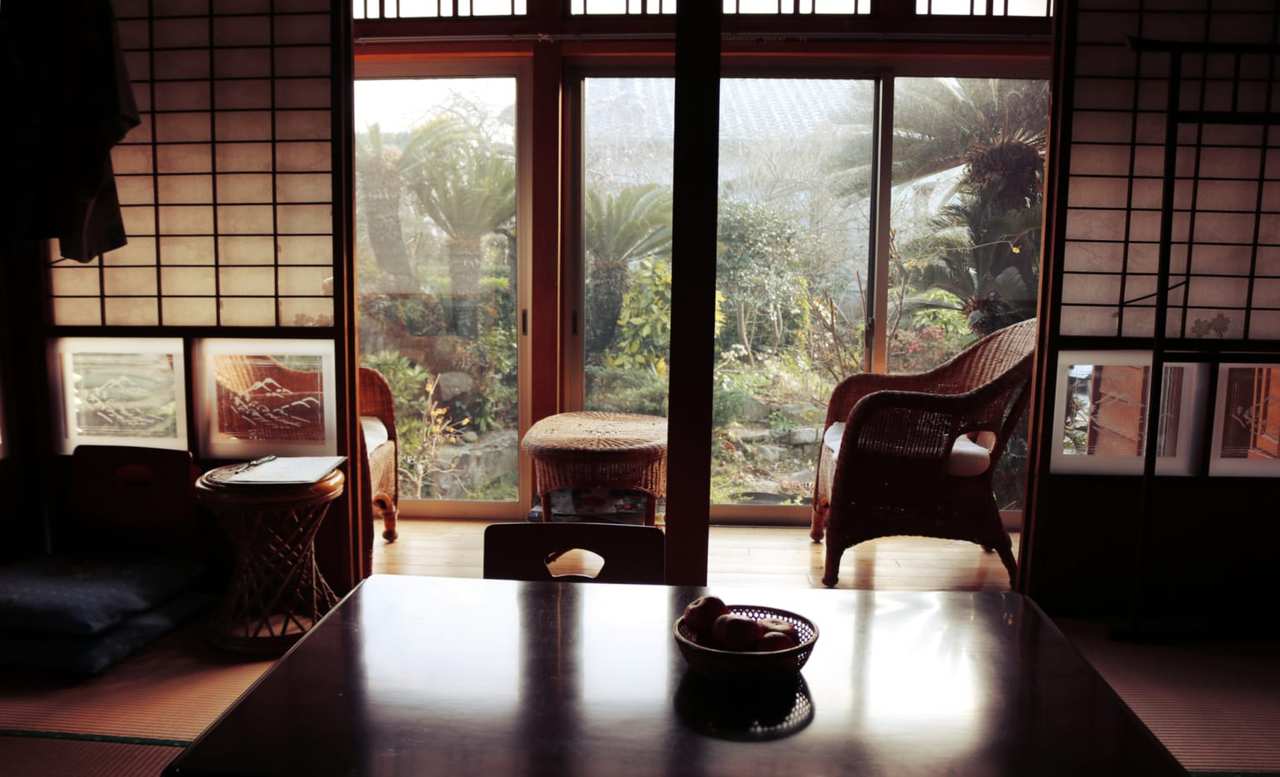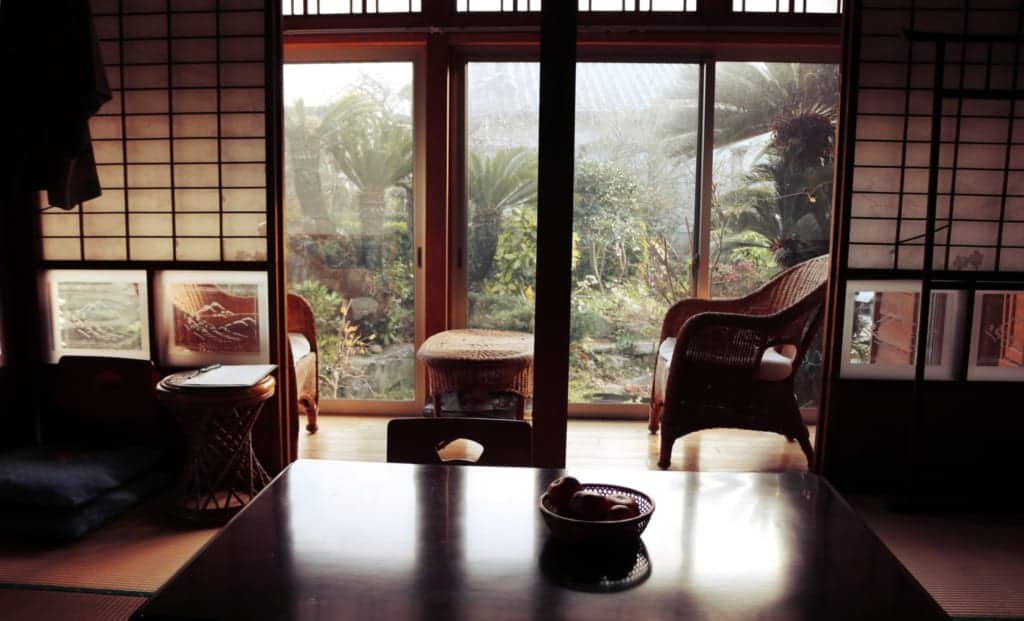 Before visiting their vegetable garden, they took me to other fields. During the stroll, they showed me the typical trees of the area: the Izumi Inumaki.
Izumi City is also famous as a planting area and there are many in its landscape. They are so famous around Japan that some theme parks such as Disneyland and Universal Studios have planted some of these trees that were made in Izumi.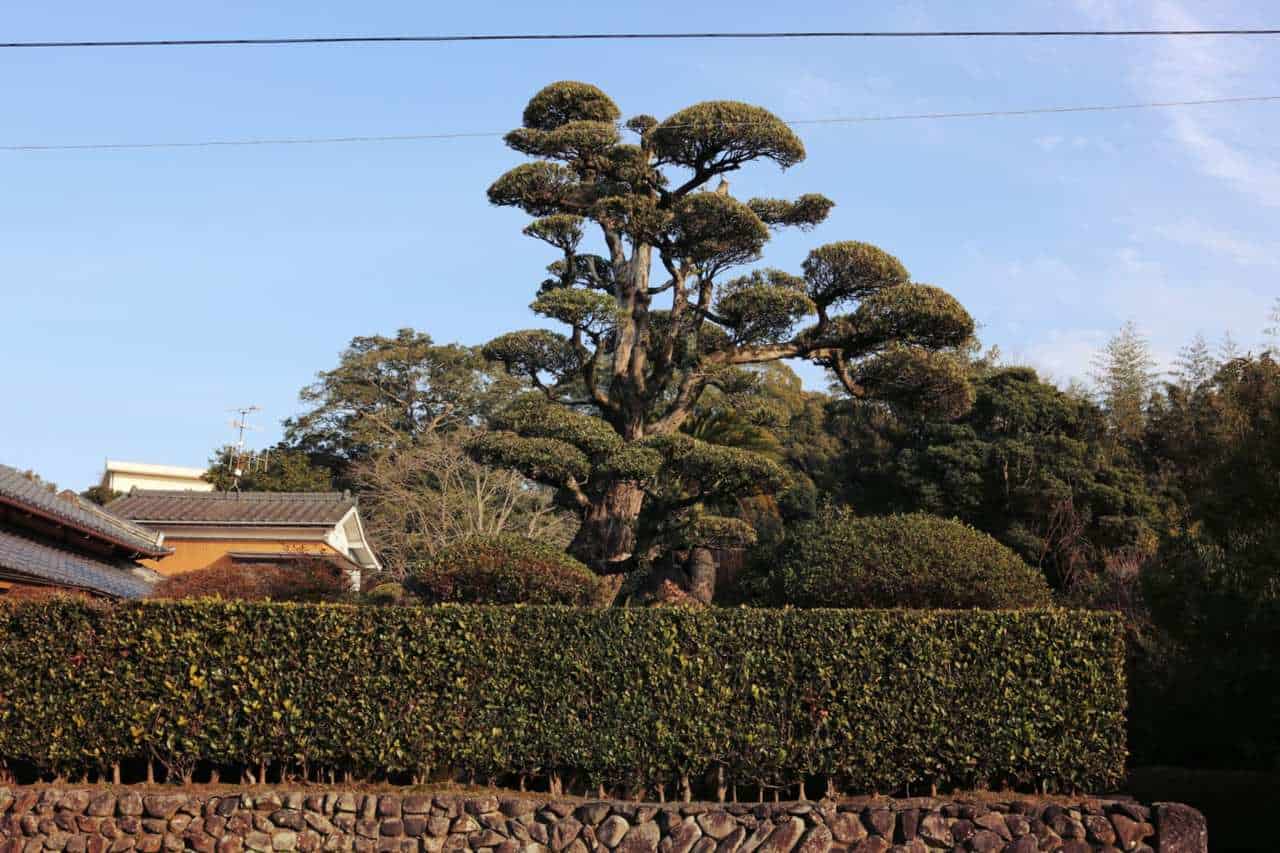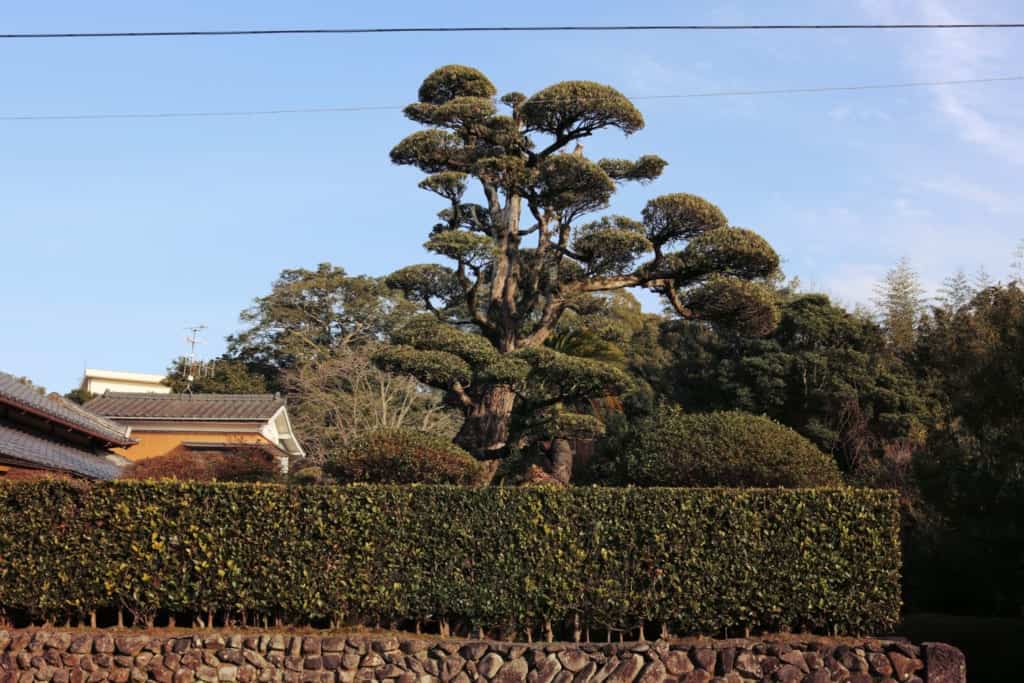 When arriving at the other field I found a surprise: a small goat! They let me take her for a walk around the patch. After she ate a good vegetable dinner, we took her to her house made exclusively for her, where she had more food and water.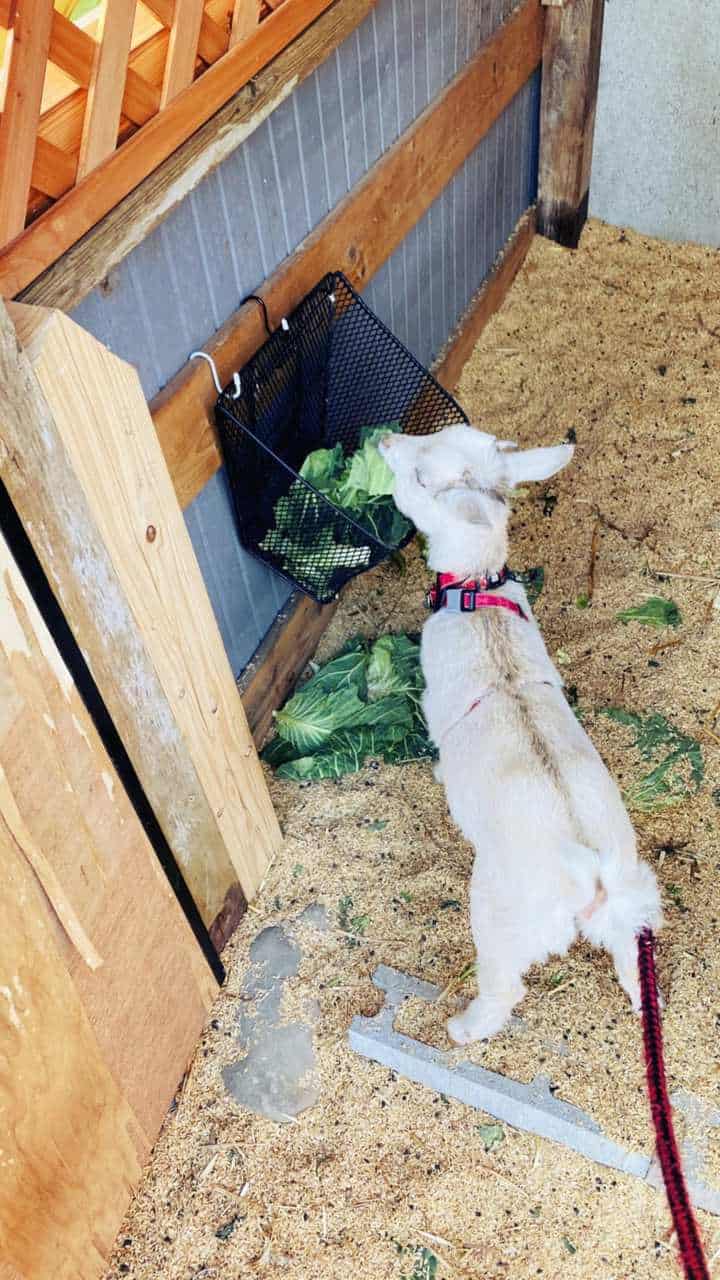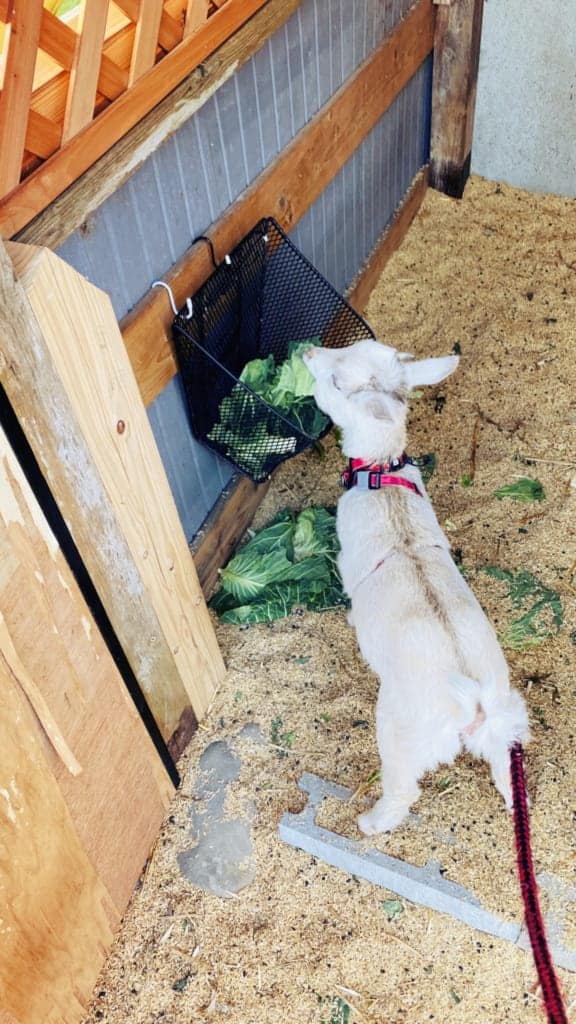 Katsuhiko-san's Land of Plenty
Katsuhiko-san had an endless number of vegetables growing on his land. In both of his fields, he grew onions and cabbage. During the summer they cultivated watermelon and also they had tea plants whose leaves are picked from the end of April until the beginning of May.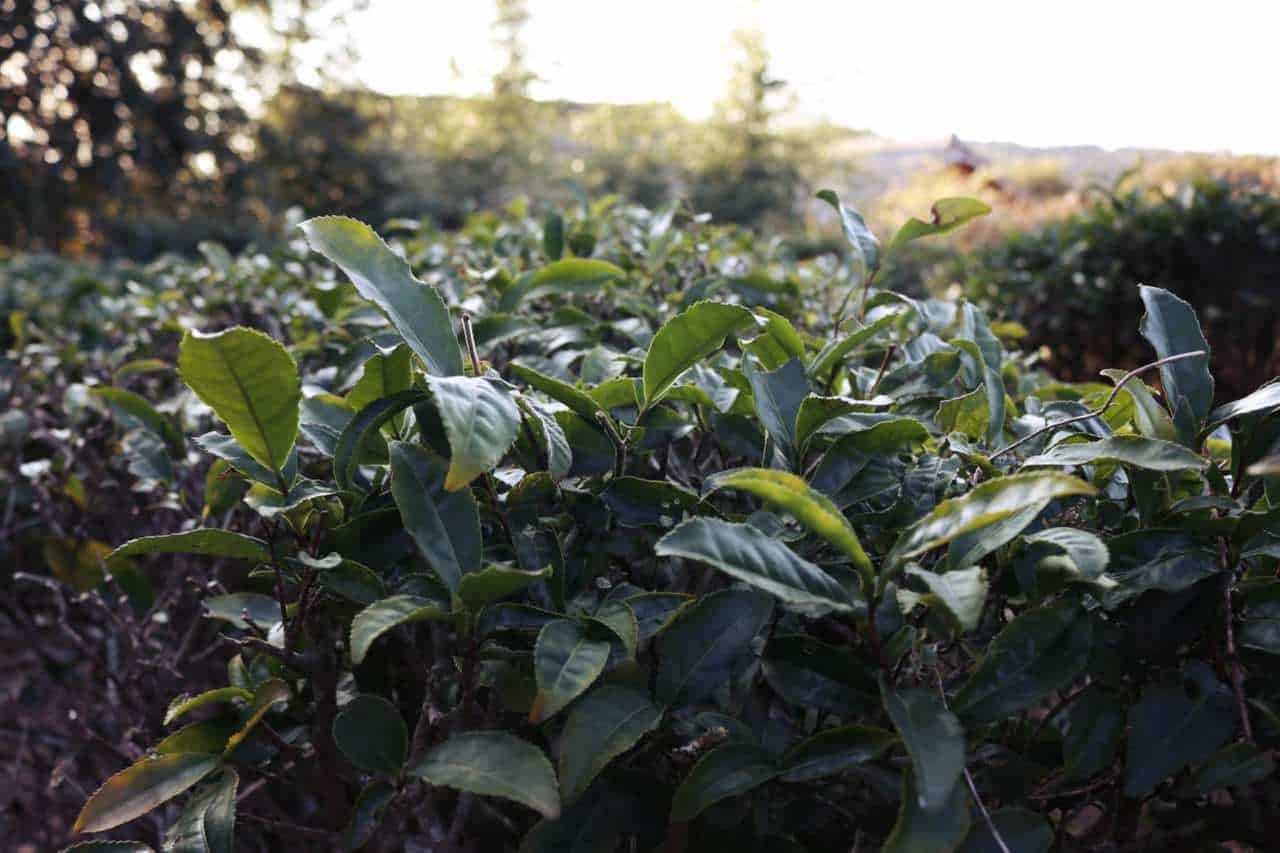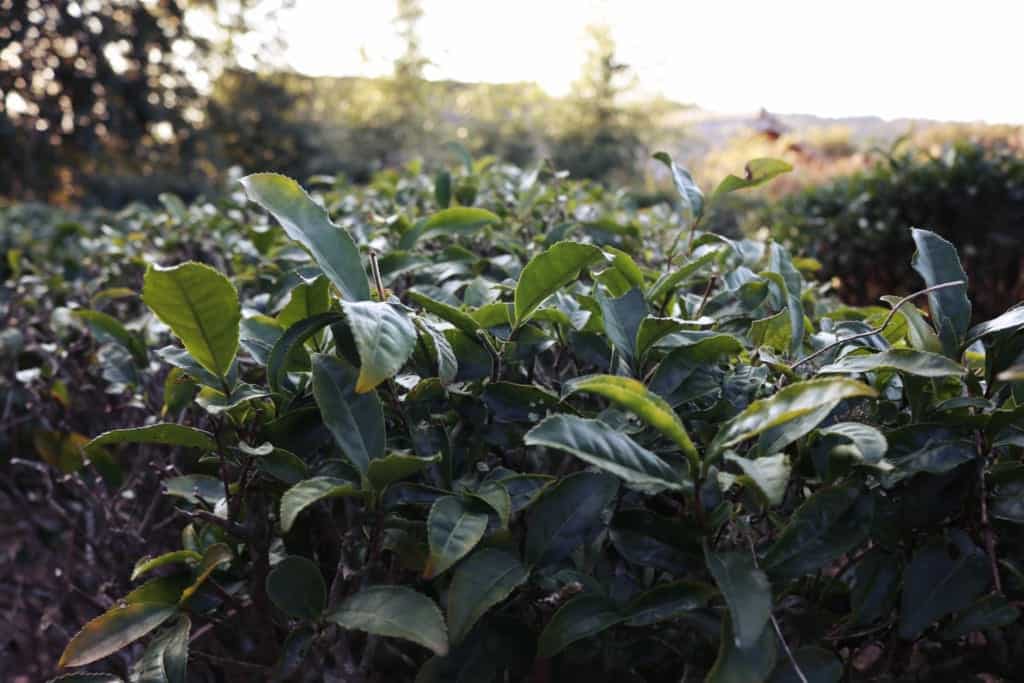 The field located behind his home had many types of oranges and mandarins. They let me pick and eat some of them. And yes, as you can imagine, the taste was exquisite! They also grow turnips and cauliflower, all of them completely organic and used only for their own consumption.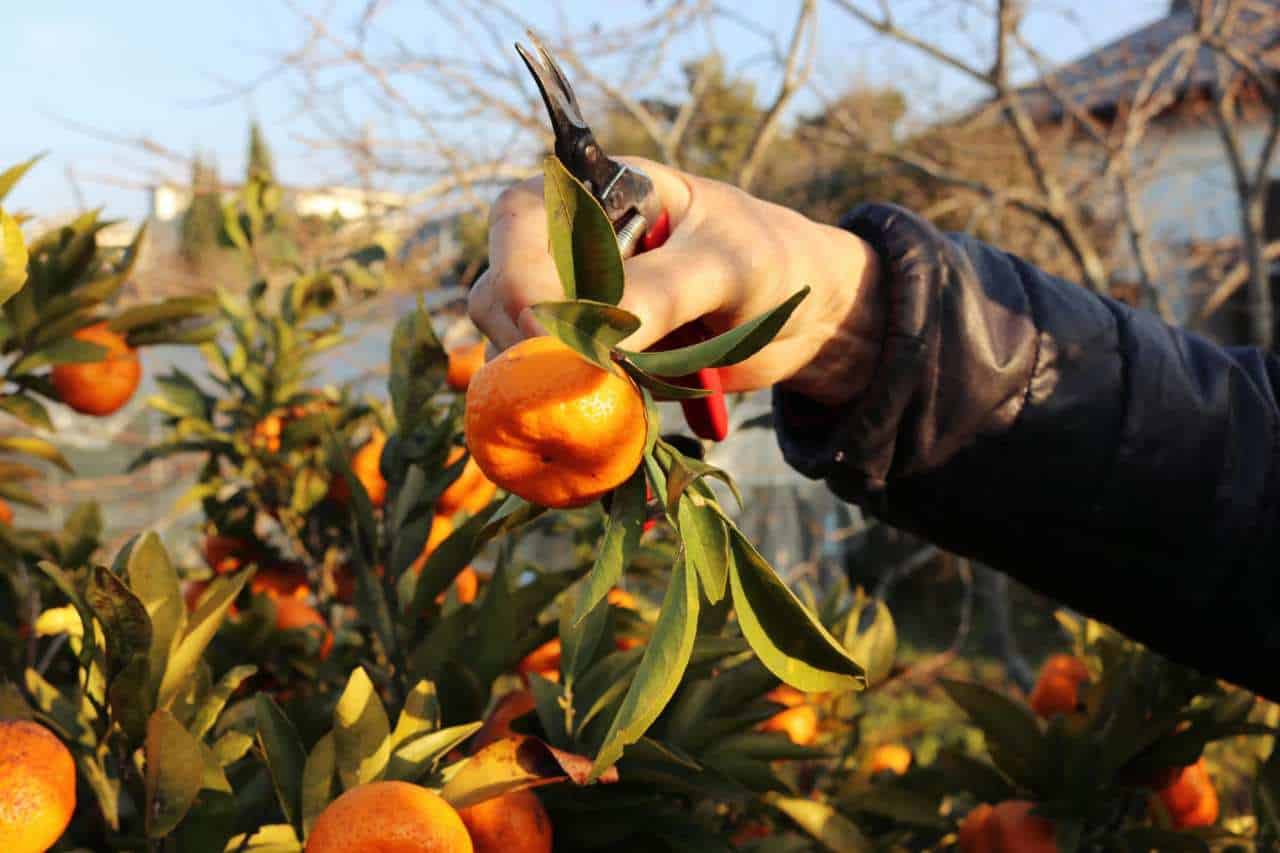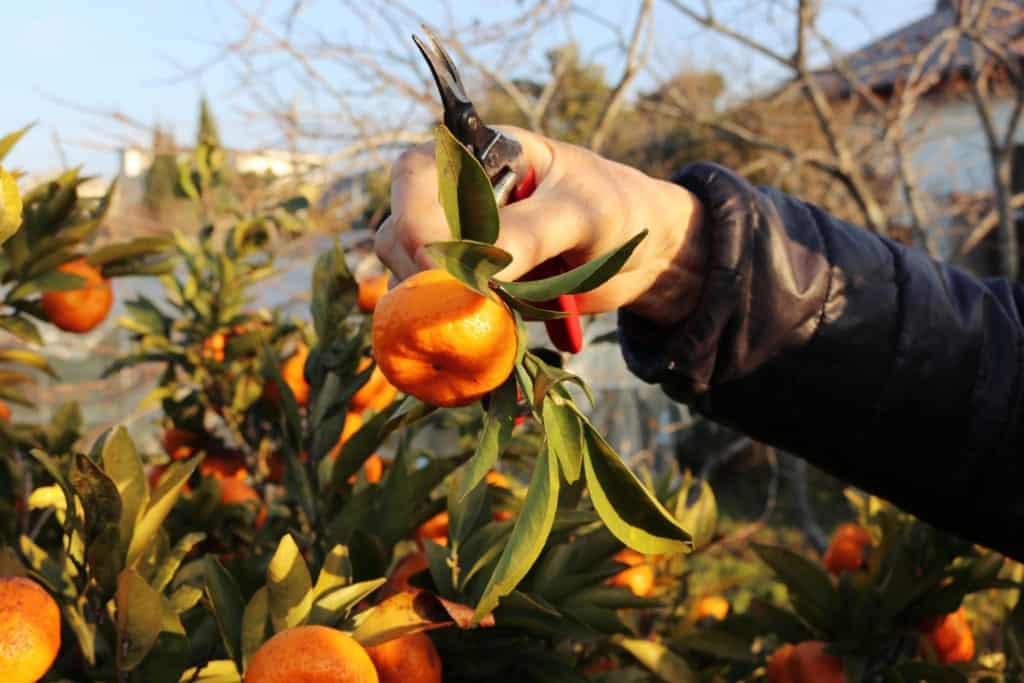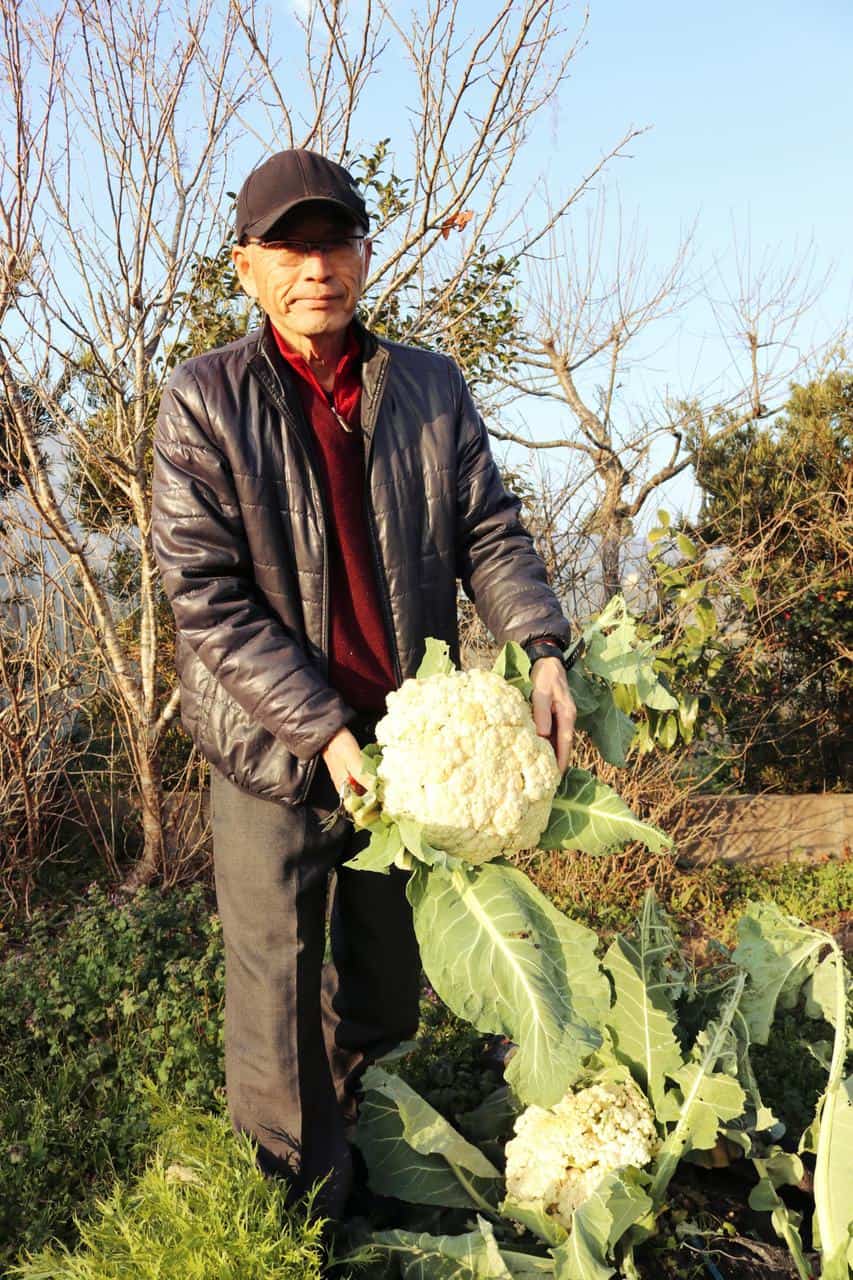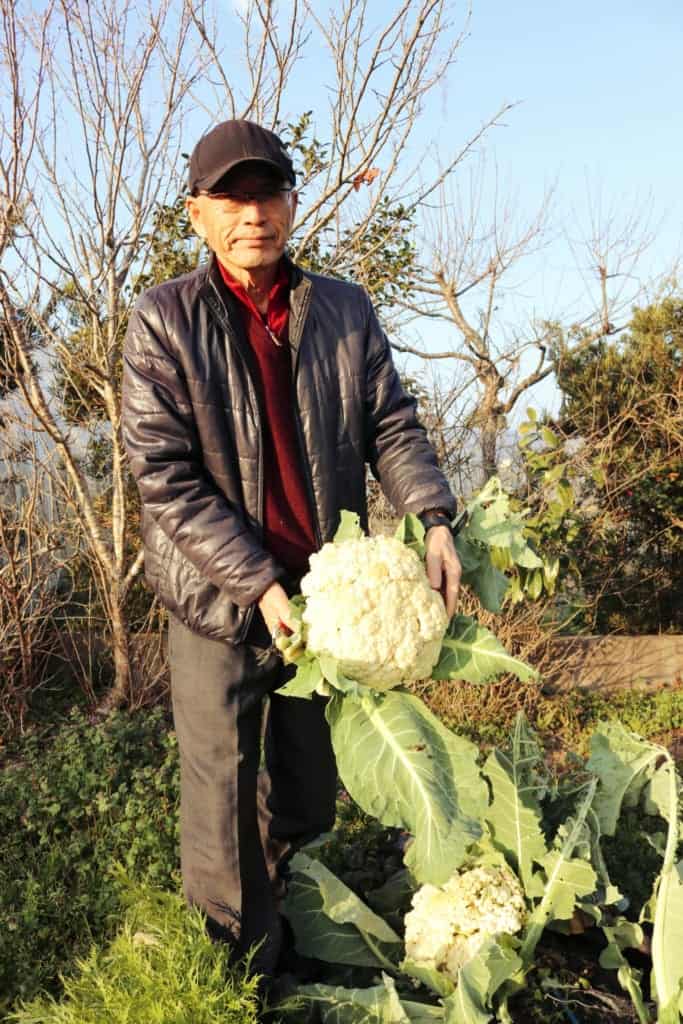 Next to this plot of land, he had a pearl, a firewood oven made by Katsuhiko-san. They can cook meat, pizza, or whatever they want. How nostalgic! There aren't many houses in Japan with a proper oven and being able to enjoy one on this farmstay was great. I also tried to cut some wood with an ax but I have to say that my results were a little bit shameful. Just using one hand, Katsuhiko-san could cut wood in one stroke!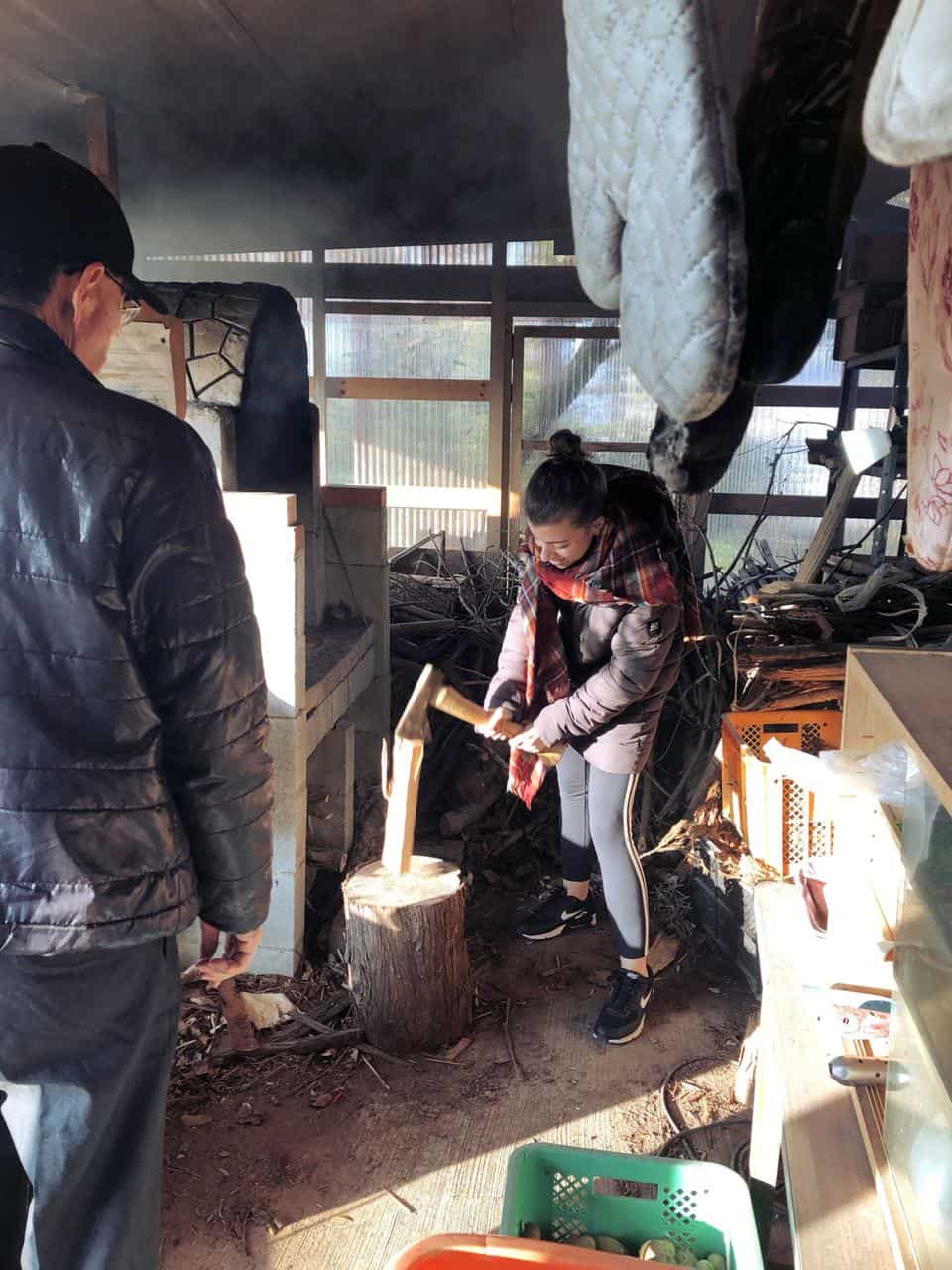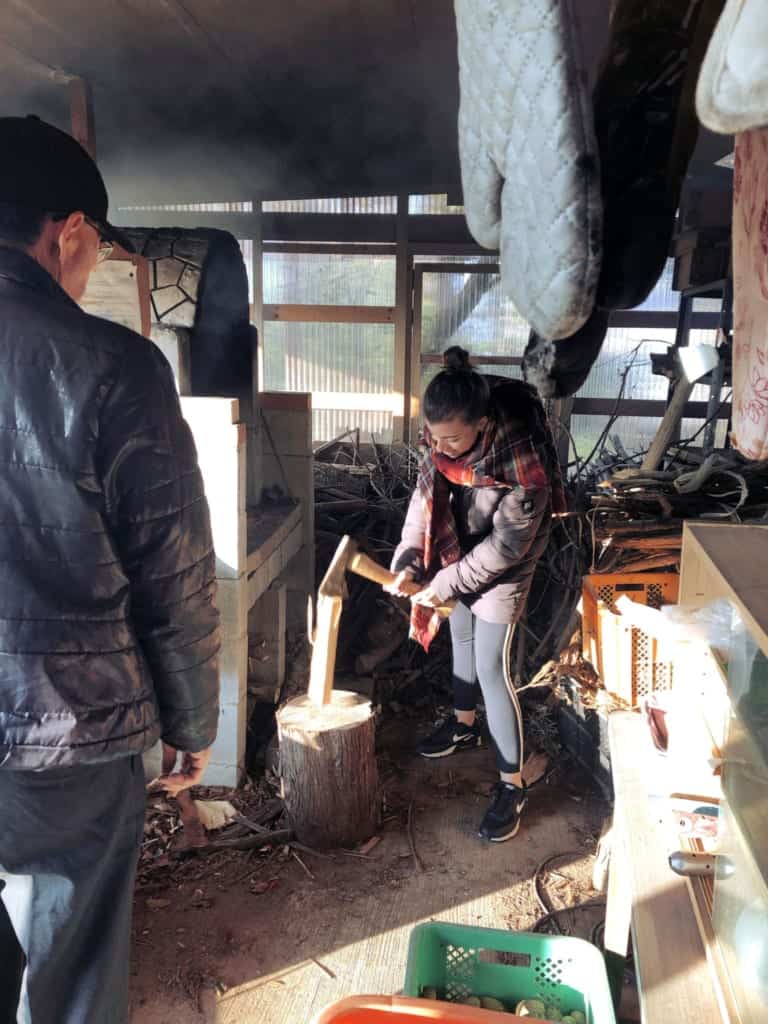 Being there definitely felt like going back to my hometown. The air was fresh and it was refreshing just to breathe it.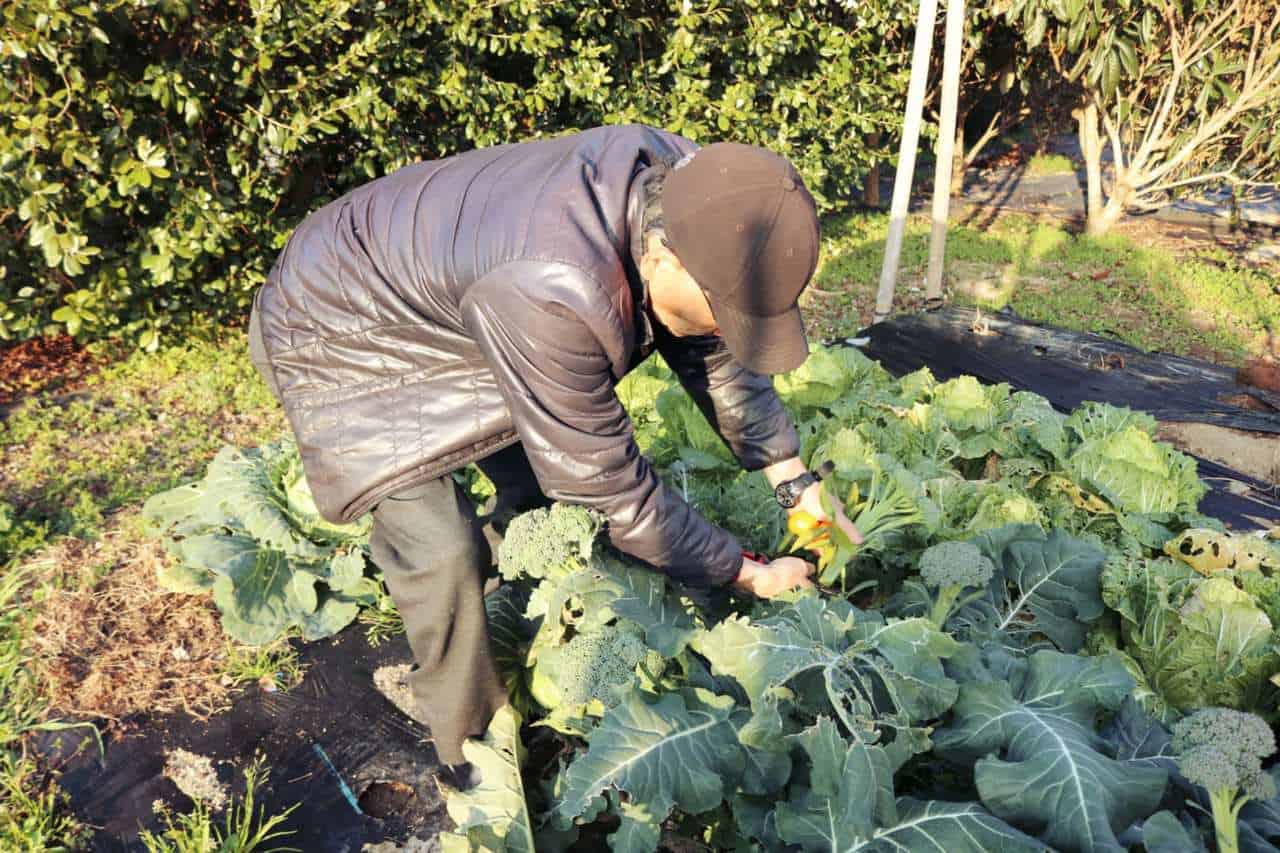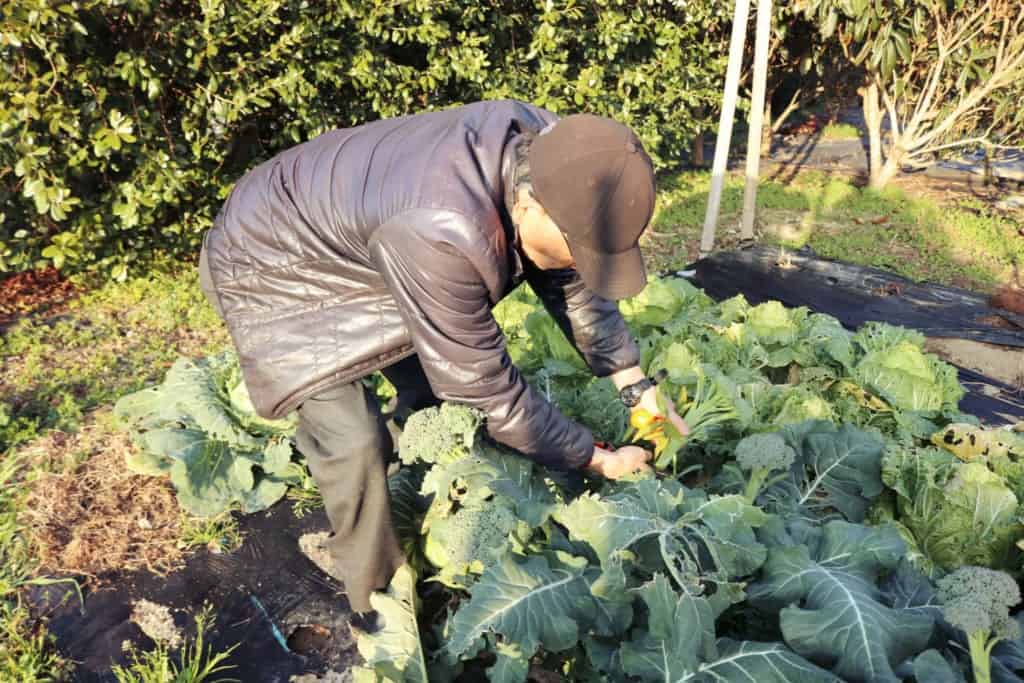 Visiting a Zen Temple
After this experience, you can choose to take a shower or go to an onsen. If you want to explore further, you can take a walk and investigate the surroundings of the area. I went to a zen temple of the Rinzai sect named Kannonzen-ji, built in 1194. Near this area, there is a sculpture made from volcanic sand of the Shimazu lord, Tadahisa Shimazu, who built this temple.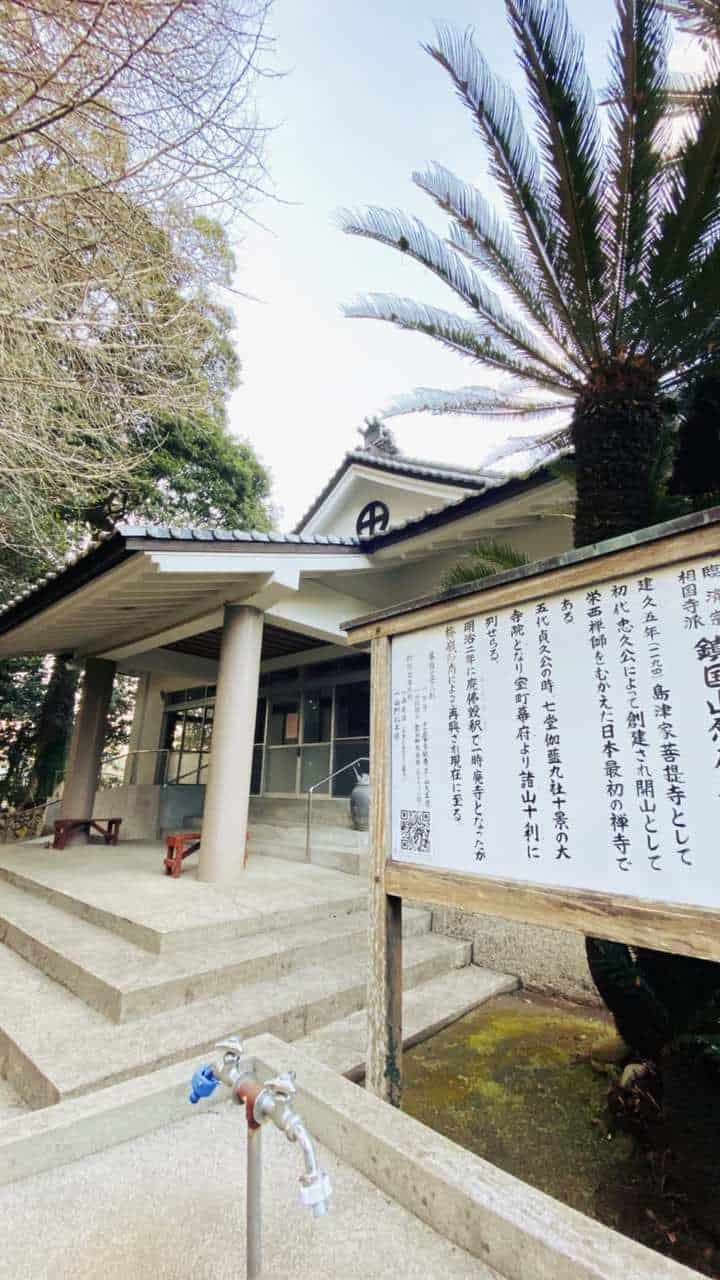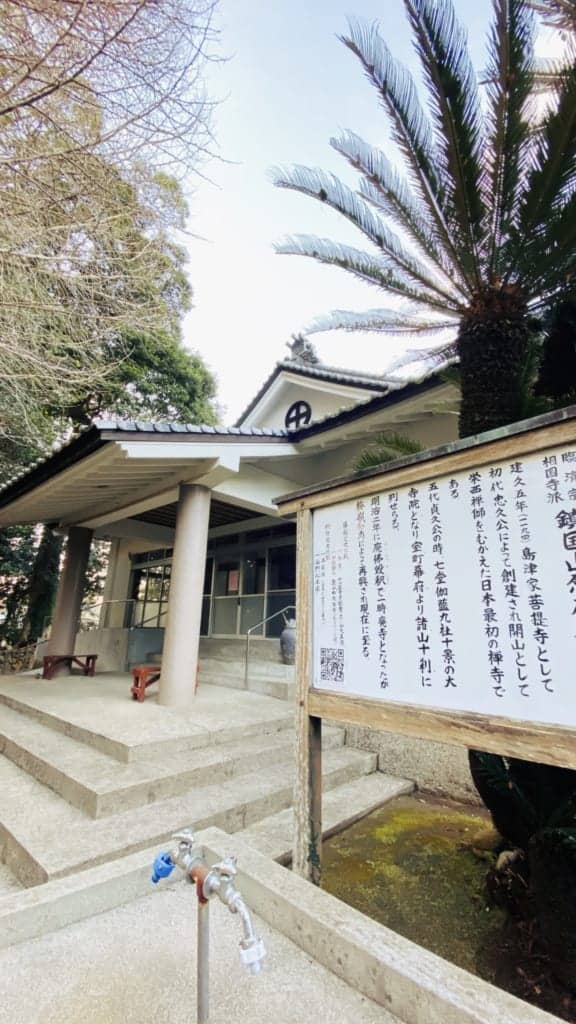 And by chance, I was allowed to ring the big bell on the temple grounds. It wasn't difficult, but I got nervous to have this responsibility. Despite my anxiety, I did it better than my wood cutting!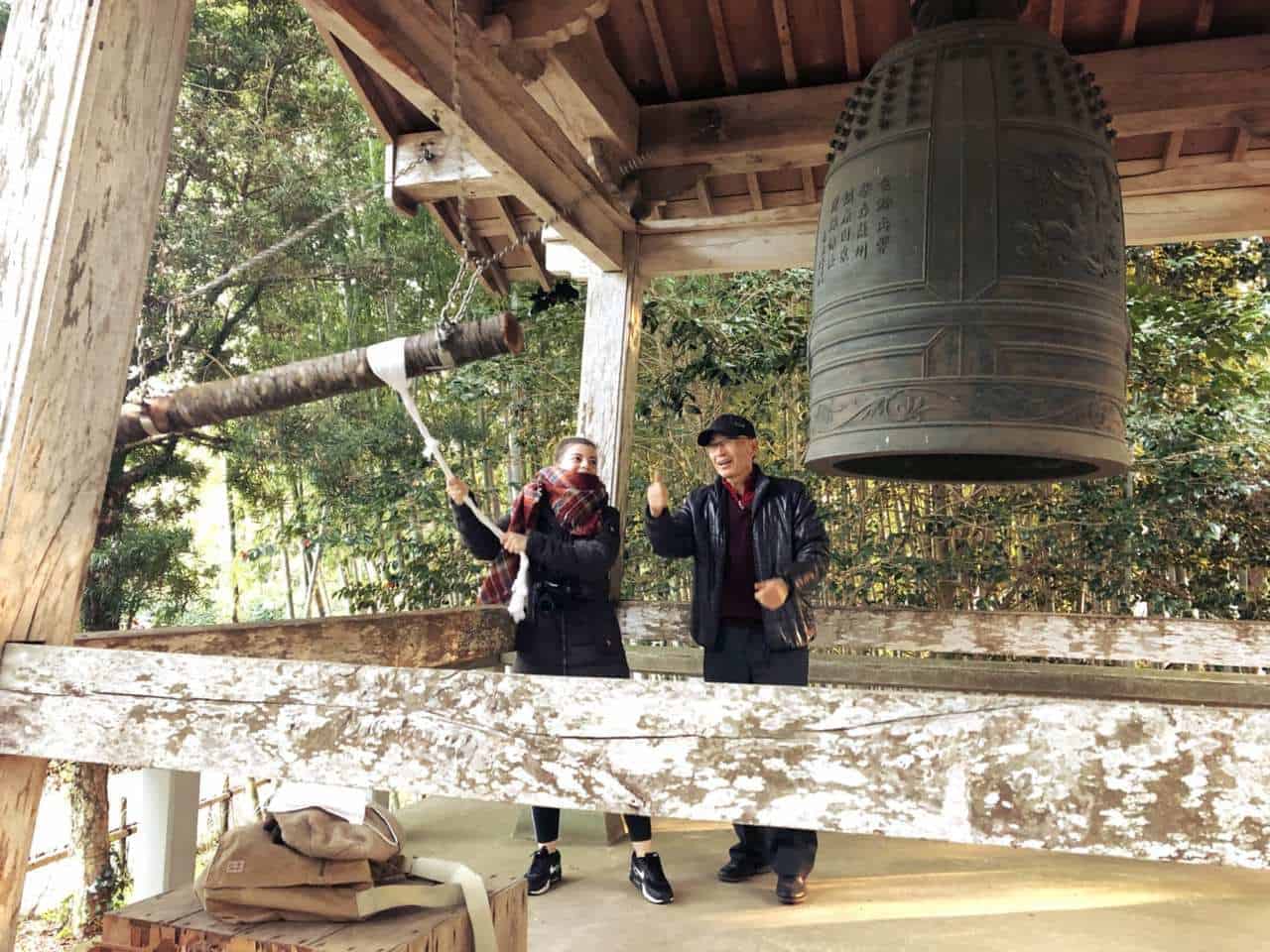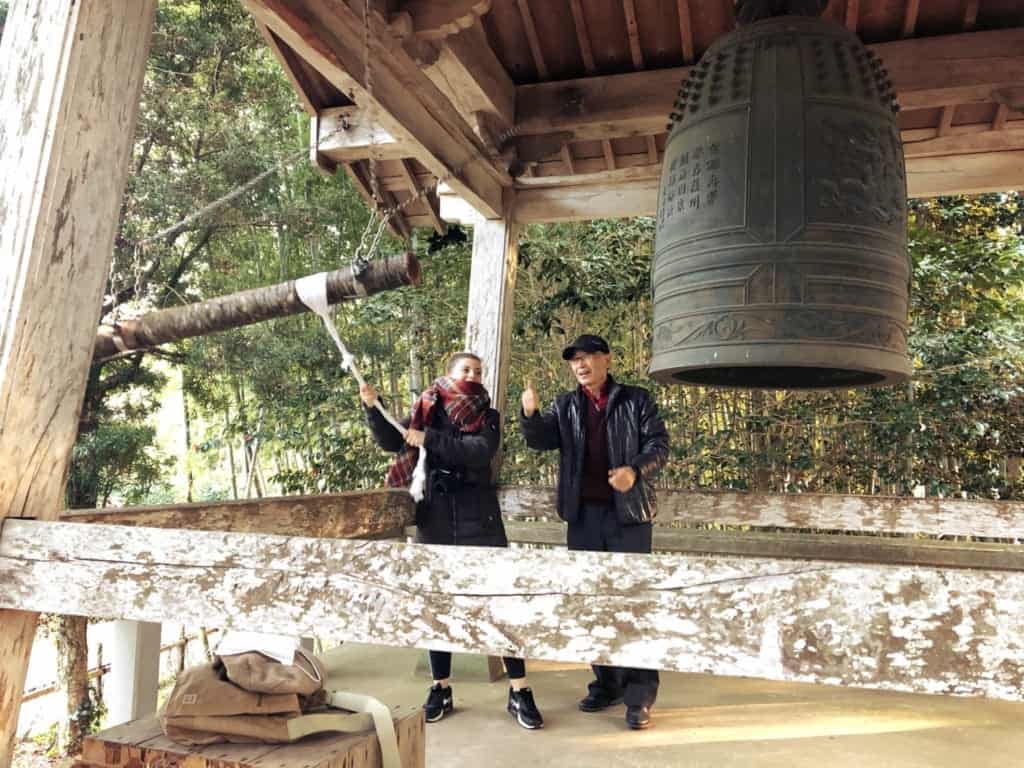 Rural Japanese Dinner
From 6 pm, Katsuhiko-san and his wife Sachiko-san started preparing dinner. That day I had the chance to eat oven-baked chicken with sweet potato and vegetables. We also ate oden made by Sachiko-san and gyoza the two of us made together!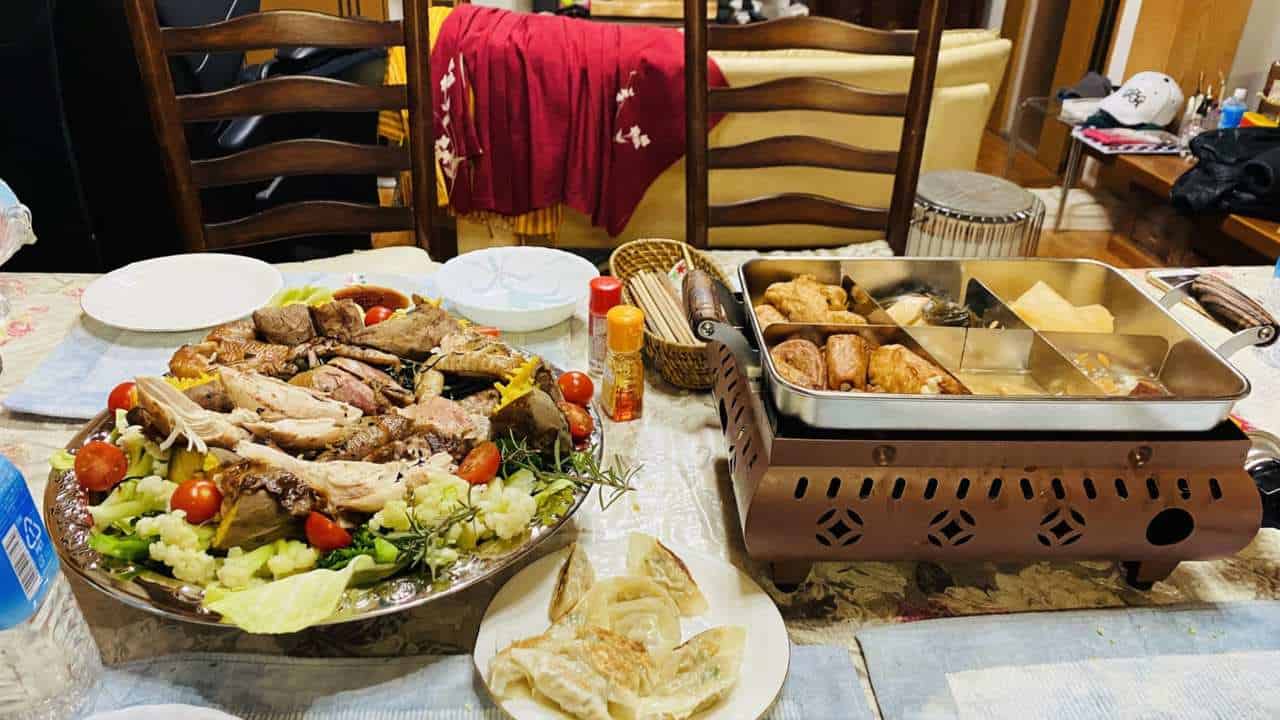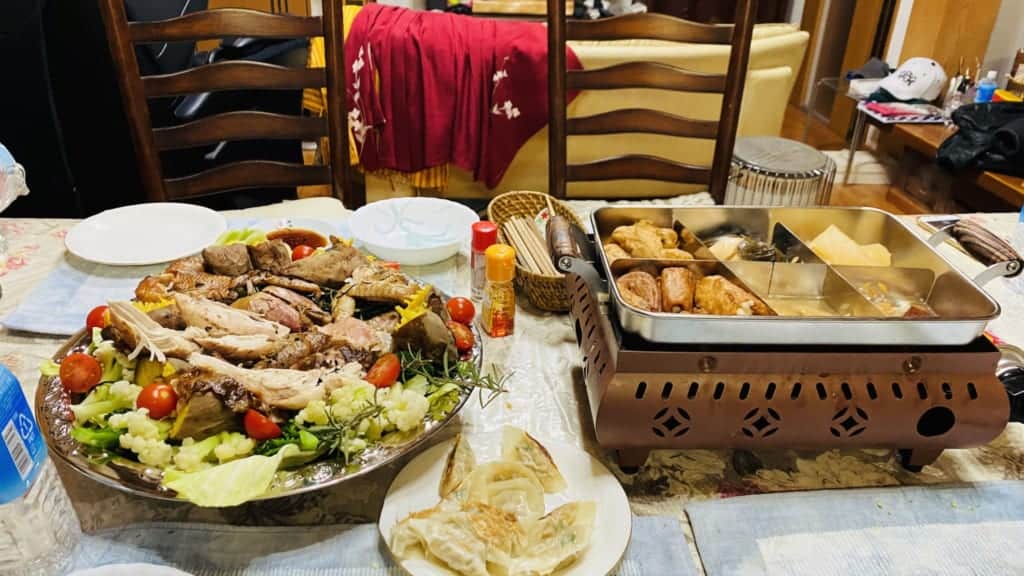 Dinner time was really entertaining; we talked a lot and everything tasted delicious! I asked them what kind of people tend to choose their farmstay experience. Their answer was that they usually welcome Japanese students from big cities who don't know much about rural life. So, with their schools, they take a trip and live with inhabitants of rural villages, so that they understand where the food supply comes from.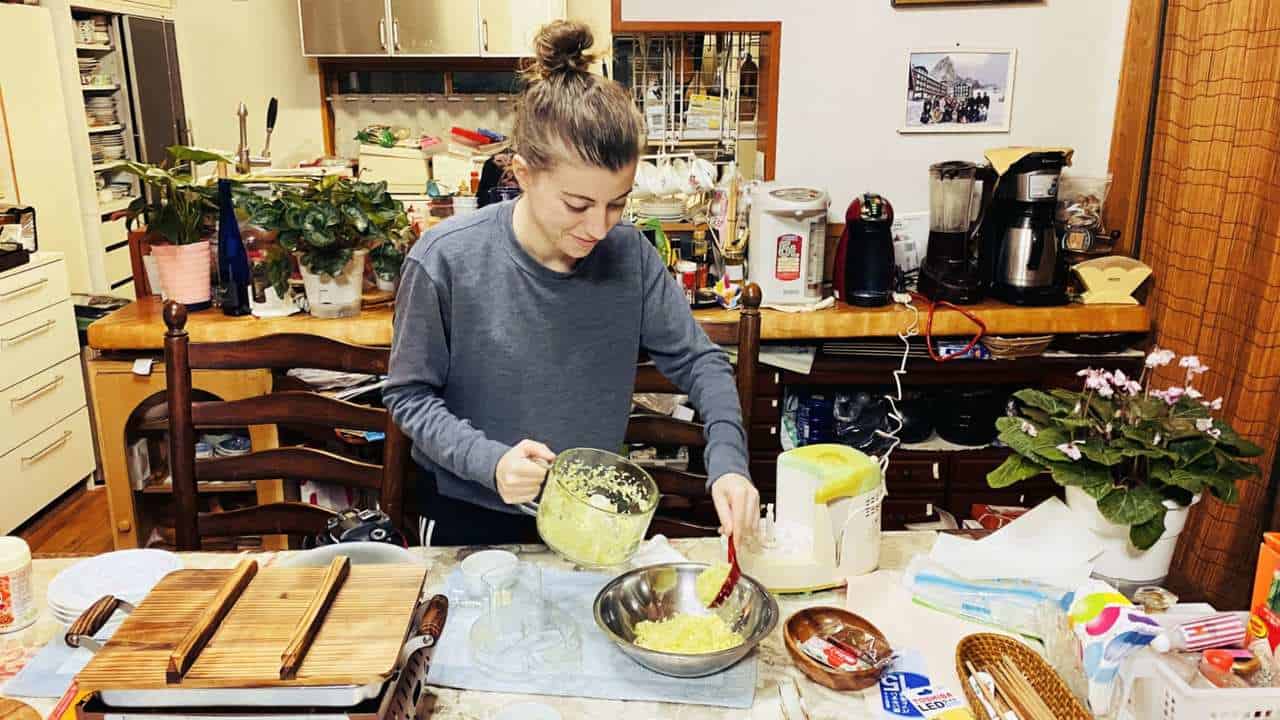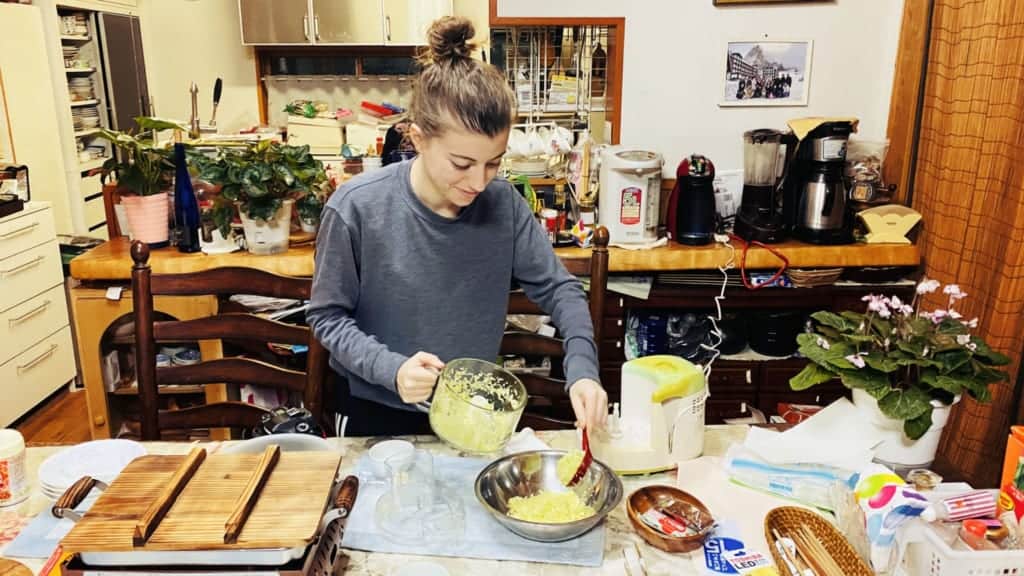 Usually, the ones who host these rural experiences have a vegetable patch as a hobby. A normal farmer wouldn't have time to accommodate people, as the work of a farmer is really time-consuming.
After this banquet, I took a shower and relaxed. They offered me everything from towels to a hair dryer. You don't have to worry about anything. I went to sleep really early, at 10 pm (not typical for a Spanish person!). During the warm season, you can go outside to gaze at the stars, or spot wild deer and fireflies.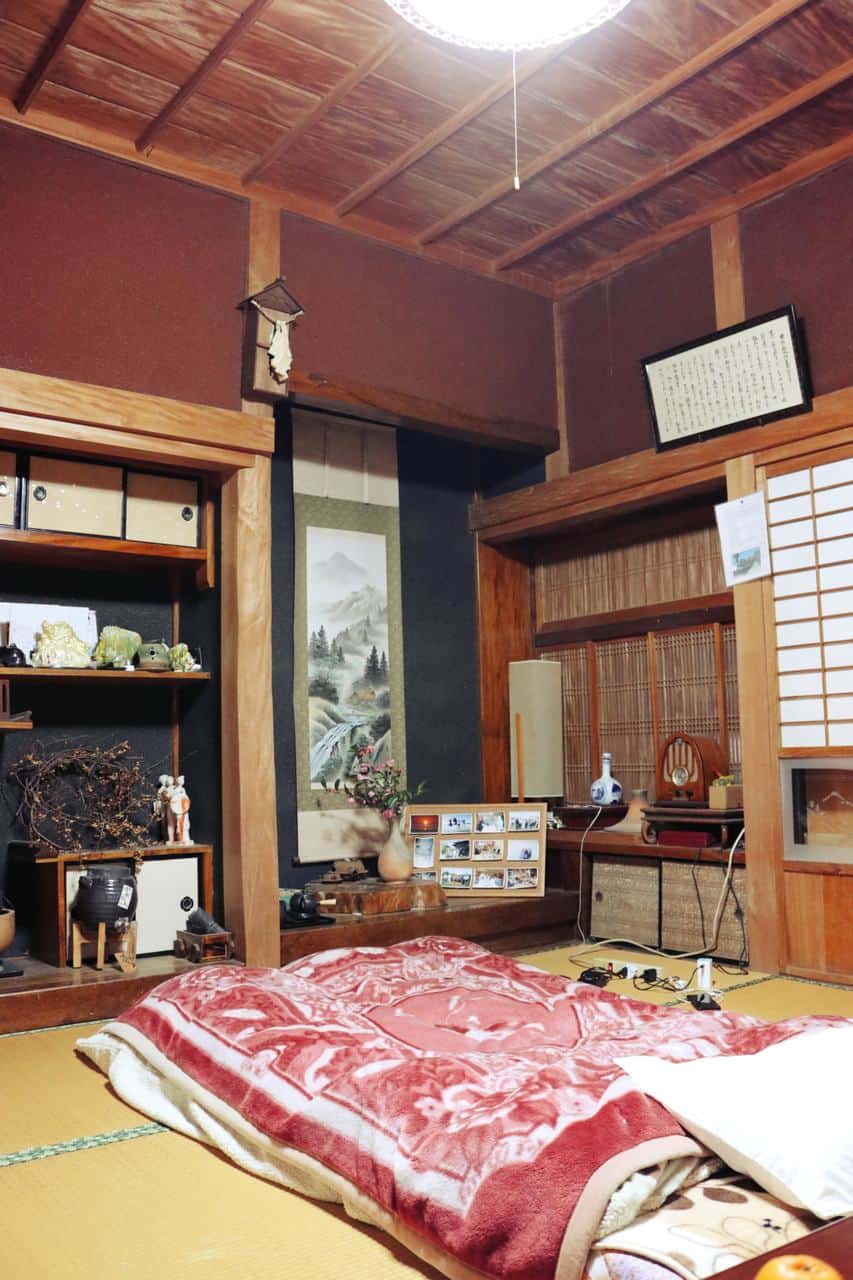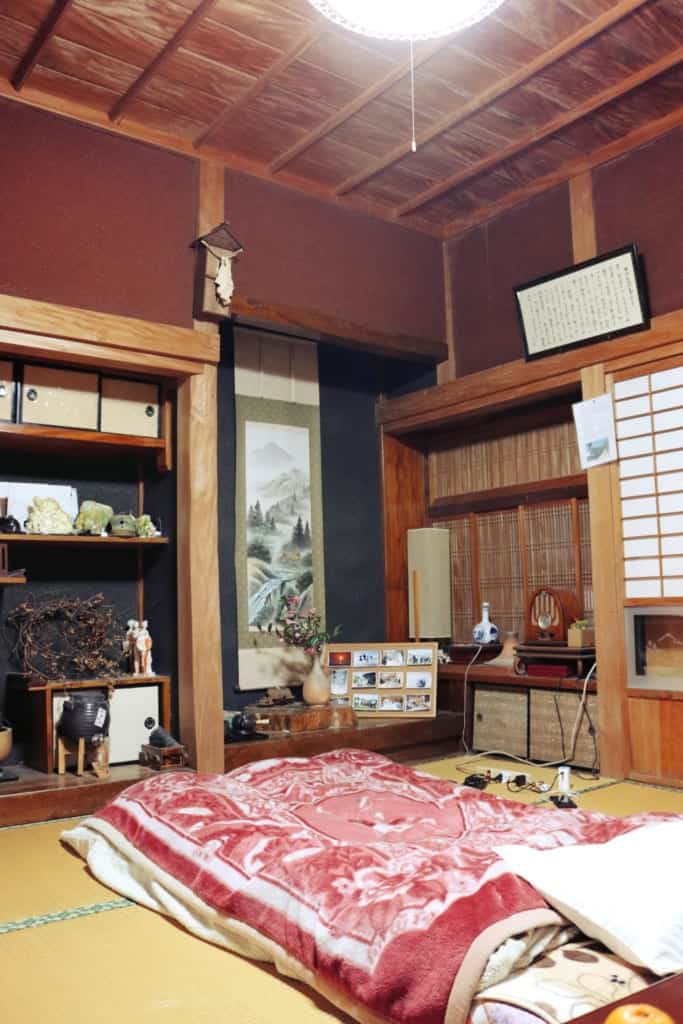 But I visited the house in January and temperature was less than 2ºC. So I choose to put my pyjamas (by the way, you need to take one) and crawled the warm futon that Sachiko-san made for me. I needed to recharge, because the next day I had to wake up early to see the cranes and participate in a traditional experience in the samurai town.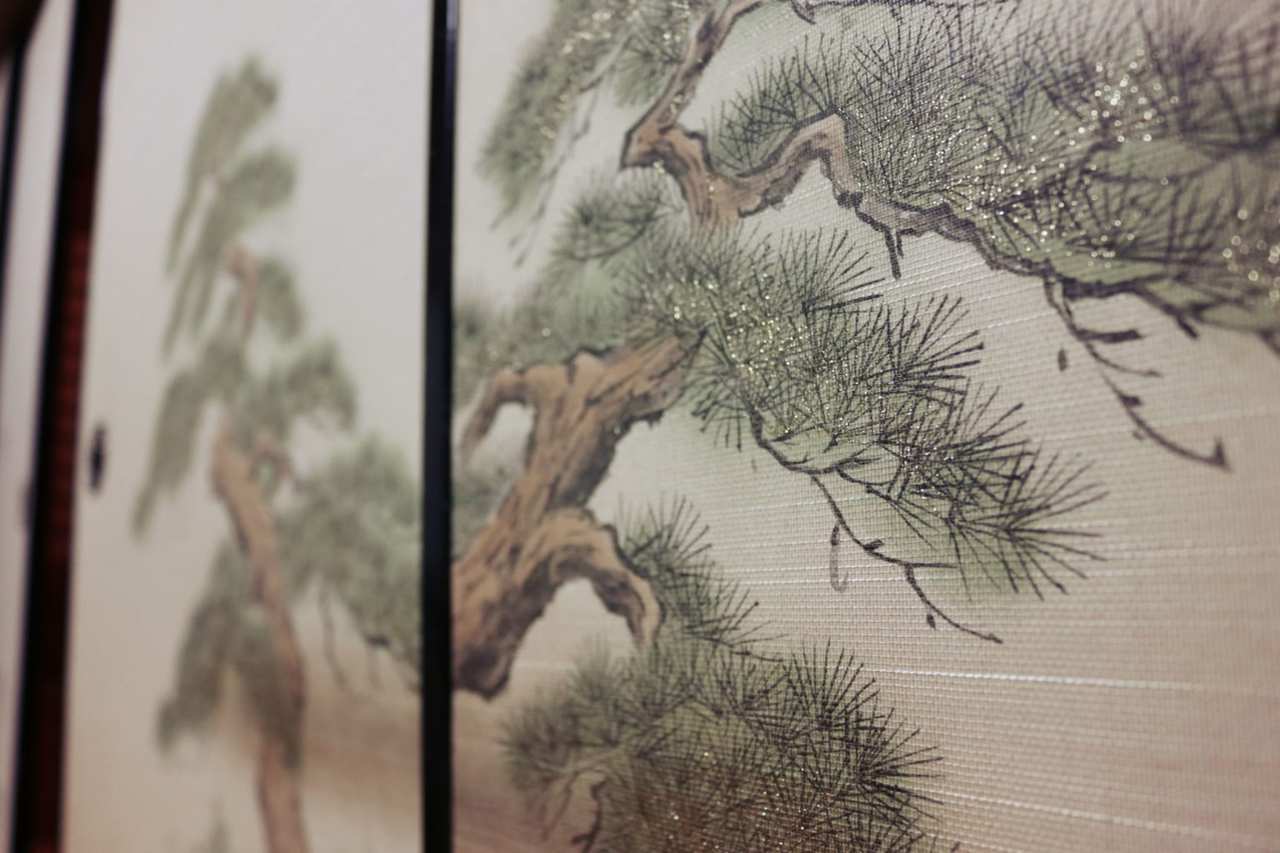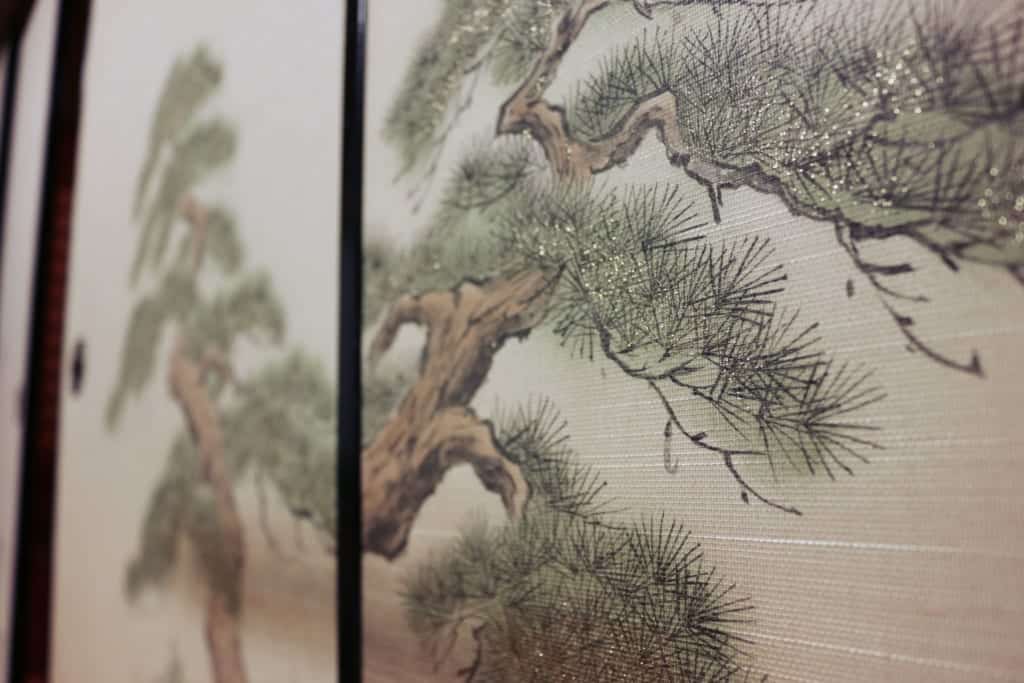 Breakfast and Farewell
My farmstay experience wasn't not yet over because the next morning, the couple prepared me a typical Japanese breakfast. I'm used to eating a simple avocado toast, so being able to eat so many colorful, flavorful foods was awesome. You could definitely notice the homemade essence of Sachiko-san's meal and it was so delicious that I ate everything. I was completely full, ready to live the experience.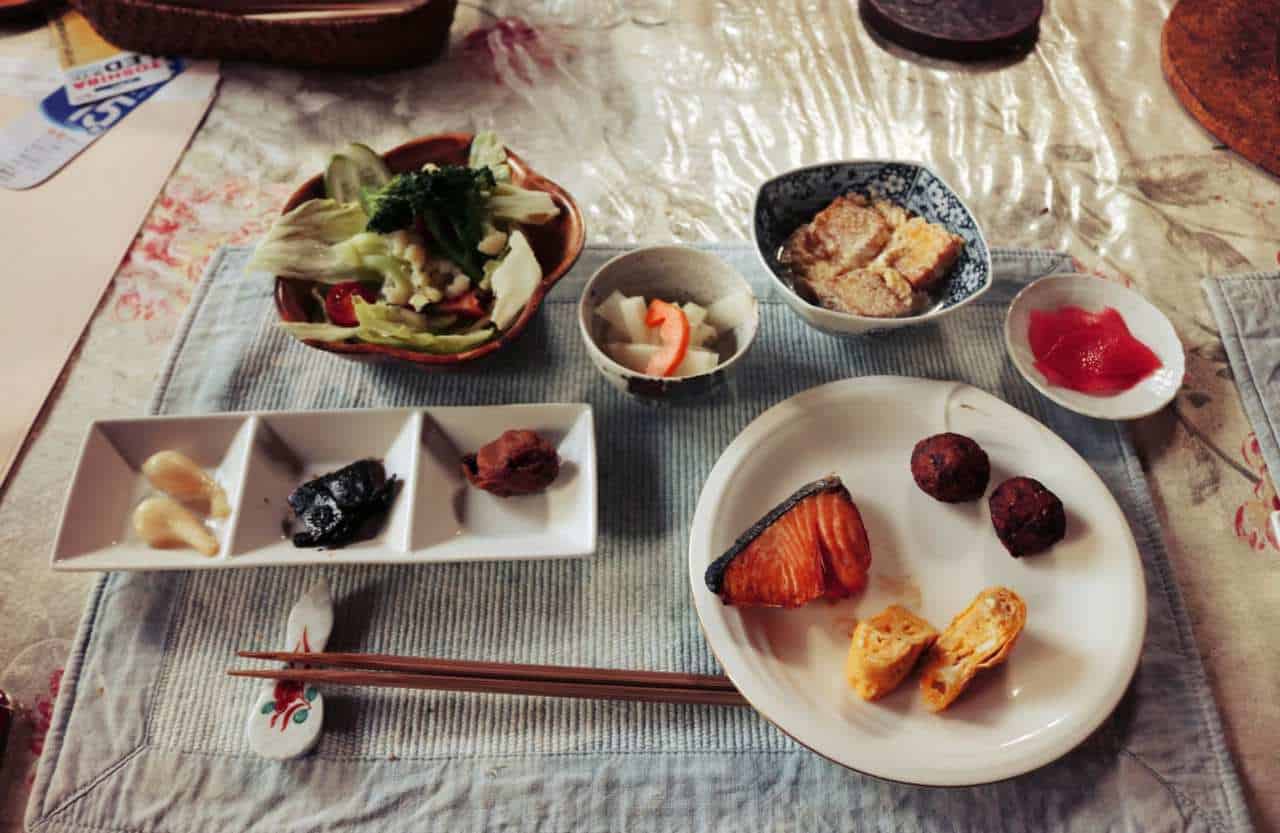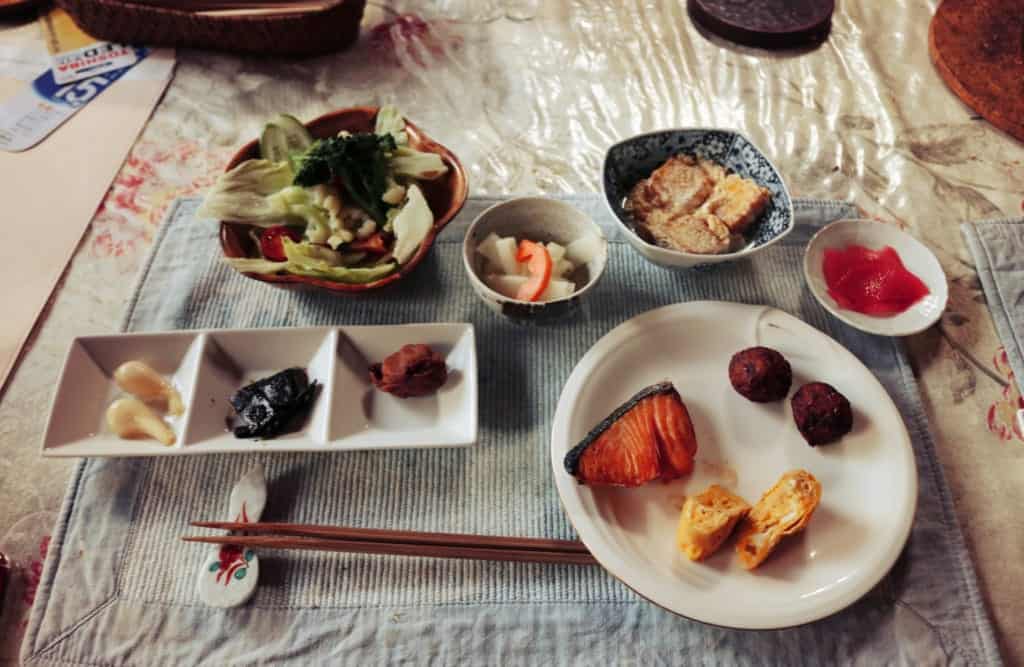 Katsuhiko-san took me by car to the location of my next experience and he said goodbye to me. It was a brief encounter, but I felt at home in their home. It was as if the couple were my grandparents and they were taking me for a weekend in their home. Living in Tokyo gives you the luxury to enjoy many activities, but the affection that I felt for this city and its people was something priceless. And this will remain forever in my memory.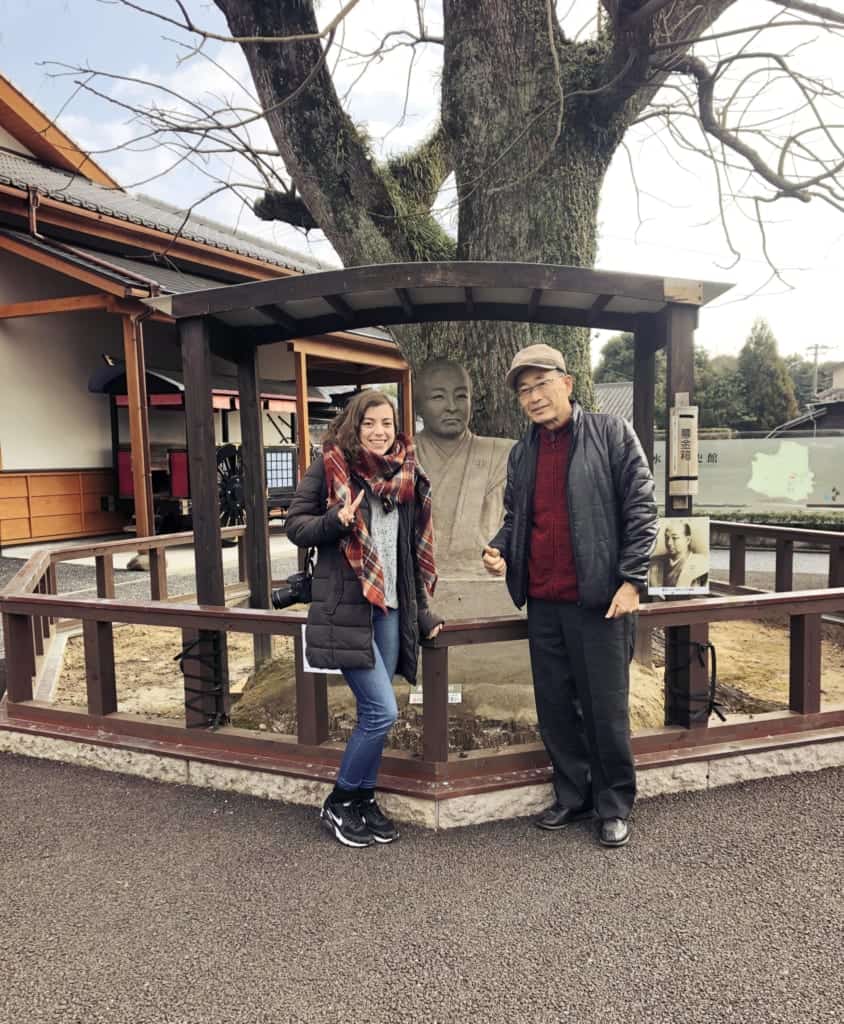 How to Get to Izumi
If you travel from Tokyo or Osaka, the best option is to take a plane. The flight takes two hours (from Tokyo) or one hour (from Osaka) to Kagoshima Airport. Once there, go outside of the airport and on the left side there is a bus ticket machine. The trip to Izumi costs 1700 yen and if you have any trouble purchasing a ticket, the workers of the area will help you.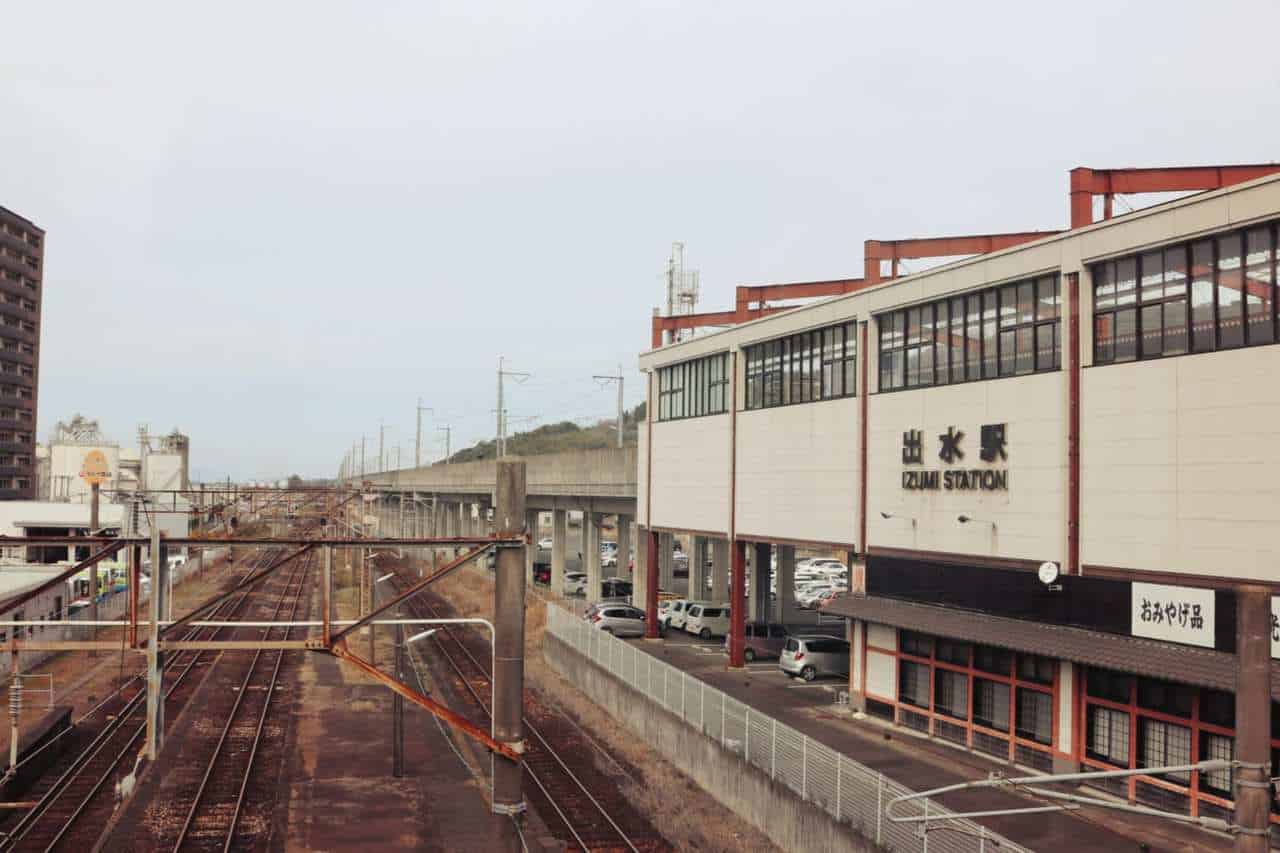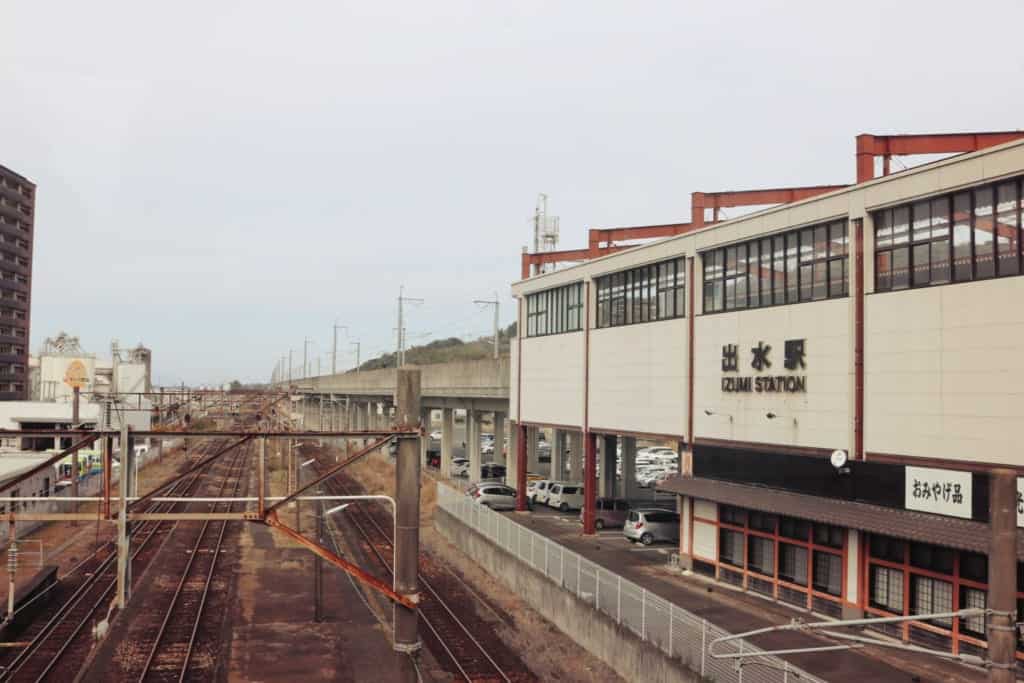 If you have an activated JR Pass and you are in Osaka (3 hours and 50 minutes), Hiroshima (2 hours and 16 minutes), Fukuoka (1 hour and 11 minutes) o Kumamoto (32 minutes), you can take the Kyushu Shinkansen. Also, you can take the shinkansen from Tokyo, but the trip takes 7 hours and you have to take 2 trains (Tokaido-Sanyo Shinkansen and Kyushu Shinkansen).
Interesting information
Farm stay Experience
Price (per person, per night): For 2 people: 9,900 yen. 8,800 yen for 3 people or more. For single travelers, please contact for rates.
Experience: Varies according to farm stay family
Website: http://www.izumi-navi.jp/en/feature/minpaku
Reservation: http://www.izumi-navi.jp/en/inquiry_farmstays/form
Sponsored by Izumi City