With a distinct culture developed under the warmth of the Seto Inland climate, Okayama Prefecture (岡山県) has a rich heritage born out of privileged farmlands and well-connected economic routes that made it one of the most important regions during the Edo period and well into the Meiji period. But its historical wonders are not limited to Okayama Castle or Okayama Korakuen Garden. As a history and architecture enthusiast, I was overjoyed to discover that more historical treasures awaited nearby.
Ashimori, A Piece of Edo Era Frozen in Time
Ashimori (足守) is an extraordinary district in the northwestern part of Okayama city (岡山市). It is home to the only samurai residence preserved in the entire prefecture, but that's only a small part of the picture: the whole district is actually an impressive compound of old historical buildings! Because of this, in 1990, Okayama Prefecture officially designated the district as "Ashimori Townscape Conservation Area" due to its immense historical importance. Walking around the district, I felt glimpses of an olden times lifestyle while strolling to explore its local history.
Timeless Natural Beauty in Omizuen
One of the most beautiful locations of Ashimori, Omizuen (近水園), is a garden that was designed following the style of artist and aristocrat Enshu Kobori, a prominent garden designer during the Azuchi-Momoyama period and beginnings of the Edo period. It's a beautiful spot to admire the fall colours that have held the prefectural designation of Place of Scenic Beauty since 1959. It used to be the garden of the Kinoshita clan, former lords of the Ashimori domain, and closely related to Toyotomi Hideyoshi. The main highlight is the central pond with water flowing from the Ashimori River next to it, hence the garden's name, which means "garden close to the water." Two small islands, Tsurushima (鶴島, crane island) and Kameshima (亀島, turtle island), symbolize the longevity of the feudal lord. Facing the pond, a house called Ginfukaku (吟風閣, palace of the singing wind) rounds up the composition of the scenery with its reflection in the water along with the bright red maple leaves.
Old Ashimori Clan Samurai Residence
Unlike most samurai houses that didn't survive the Meiji Era, the Old Ashimori Clan Samurai Residence (旧足守藩侍屋敷遺構) has been kept in such a good state that in 1959 was awarded the prefectural designation of Important Cultural Property. It was the former residence of the Sugihara family, retainers of the Ashimori clan, and its construction date is estimated to be around the mid-Edo period (1651-1745). But its faithful sample of the samurai lifestyle isn't the only reason for its cultural and historical value. Its architecture is a representative sample of the Buke-zukuri style, which is widely regarded as the template for traditional Japanese-style civilian houses.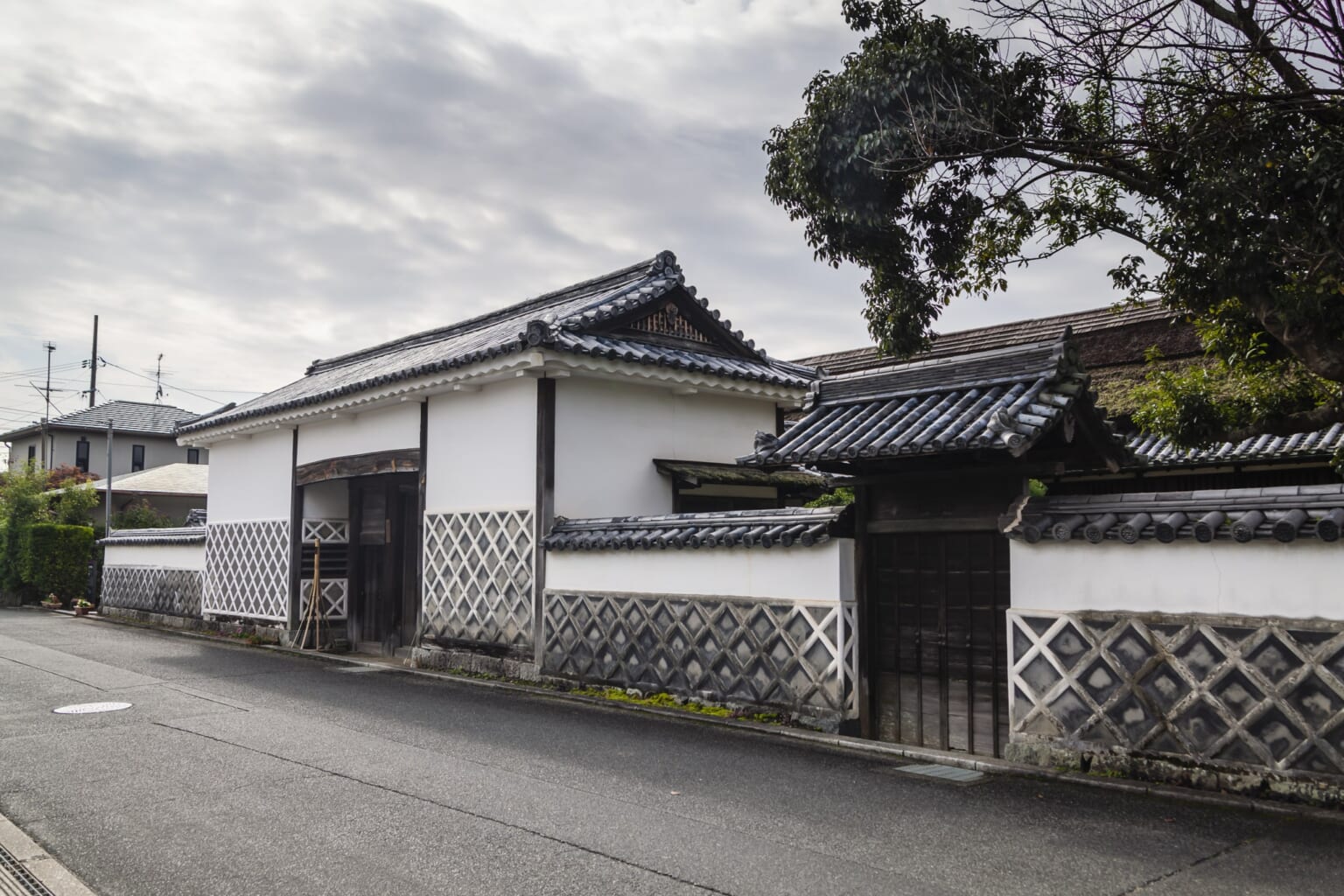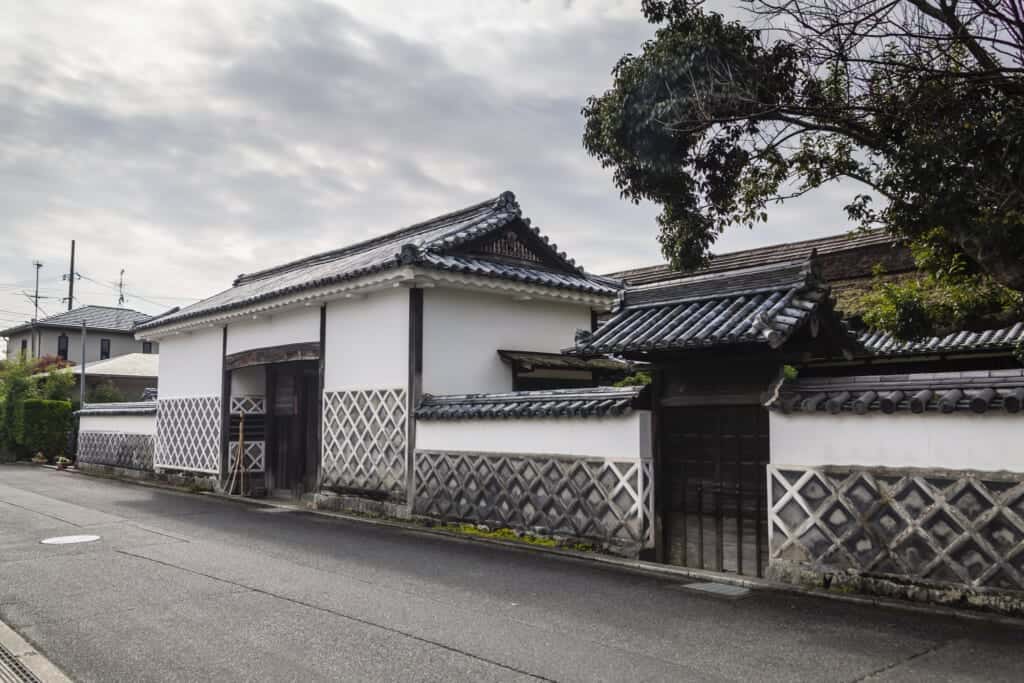 Old Merchant Residence of Fujita Senneji
This house museum is a small treasure for culinary enthusiasts. The Old Merchant Residence of Fujita Senneji (旧足守商家藤田千年治邸) features old soy sauce barrels with antique tools and Meiji Era memorabilia. It's the legacy of Sennenji Fujita, a successful soy sauce producer whose family business, Senneji Shoten, had been established for generations since the Edo era until the war. This magnificent manor is the family's former residence as well as the business brewery. It dates from the late Edo period and was restored to the way it looked during the Meiji period as part of the conservation efforts. It serves now as a testament to old production techniques and a typical merchant's house architecture.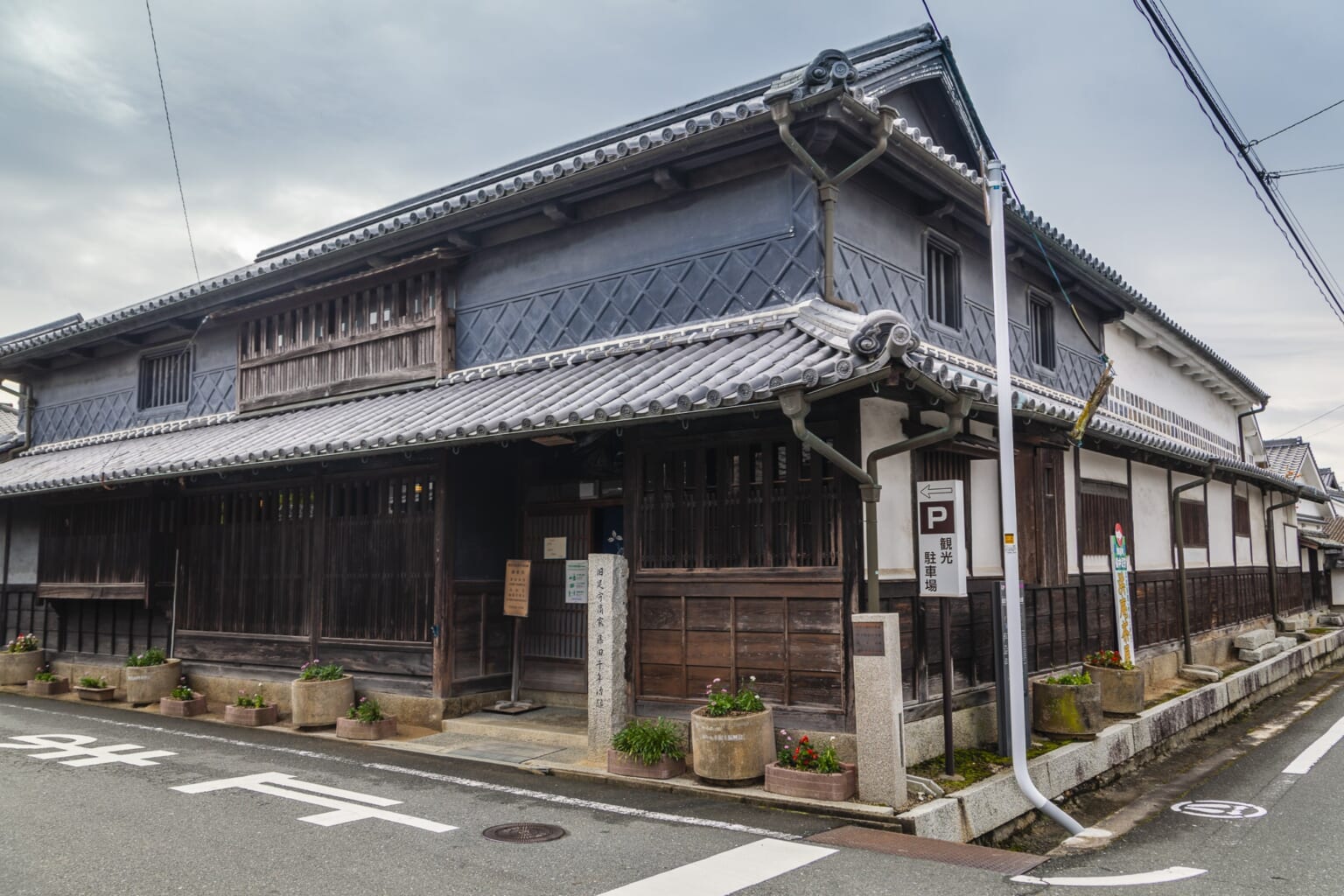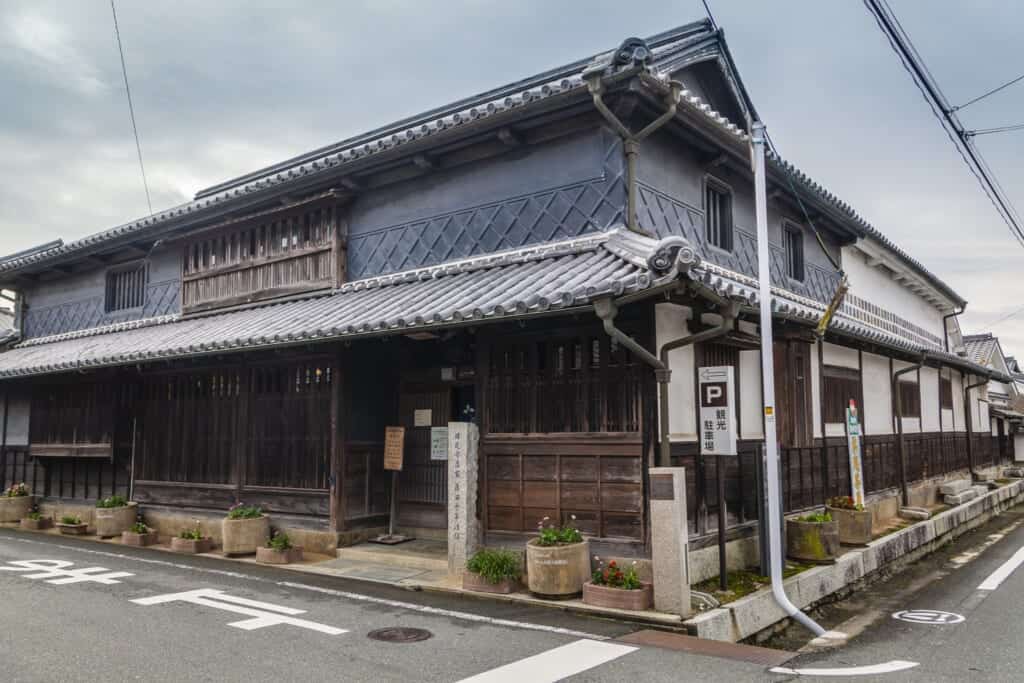 The old Bicchu and Bizen Provinces that form Okayama Prefecture nowadays were part of the area known as Jushu Enden (十州塩田), meaning "salt fields of the ten provinces." As an important soy fermentation ingredient for soy sauce production, it probably played a part in developing the economic activity for this product in this region, a historical mark we can still see today.
A Merchant Residence of Bichu Ashimori Machinamikan
Another old merchant house dating from the Edo Period, Bichu Ashimori Machinamikan (備中足守まちなみ館) has had a rather interesting evolution, as it was at some points used as a post office and a Koban (Japan's typical neighborhood mini police station) in its history. However, it eventually started to show decay signs, so with the district's designation as a conservation area, the building was renovated entirely, reproducing its original look. Nowadays, it functions as a tourism information center aided by volunteers and a small local history museum.
Cultural Rental Spaces and Kaiseki Meals at Ashimori Plaza and Kouan Chaya
Ashimori Plaza (足守プラザ) is not a historical building, but it's made to look consistent with the surrounding aesthetics in the central area of the district. It is a very interesting place for community life. It has spaces that can be rented for cultural activities such as exhibitions or concerts, a facility and shop for pottery or wood crafting experiences, and touristic information.
Inside Ashimori Plaza, there's also a restaurant, Kouan Chaya (洪庵茶屋), which is an excellent spot for Okayama specialties with local ingredients. The lunch menu includes a kaiseki-style menu with seasonal offerings served in a large bamboo basket and a generous piece of Ashimori cantaloupe melon as a dessert. Visitors will probably not have enough of this delicious melon, so it's highly encouraged to get a refreshing melon juice, 100% fruity goodness.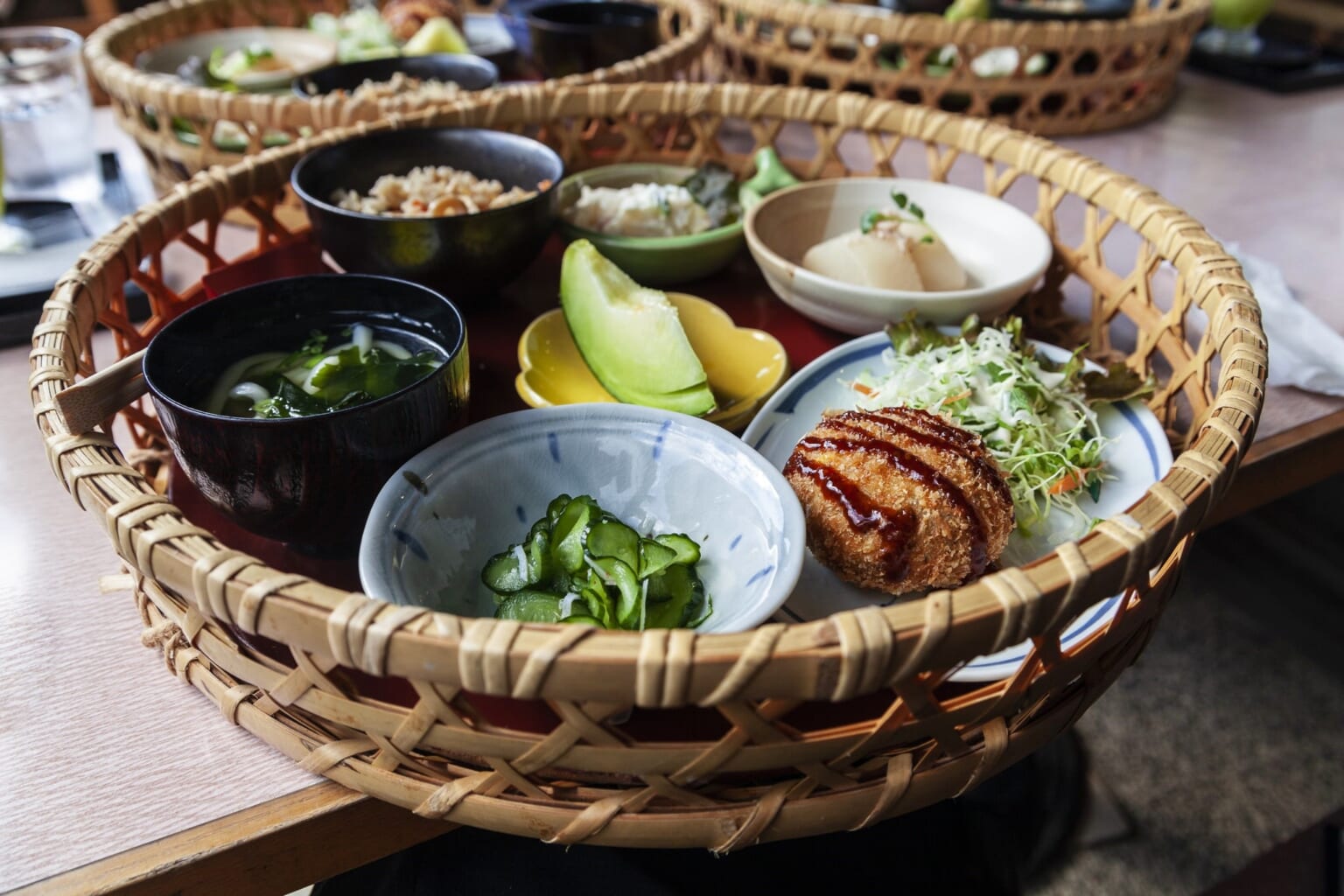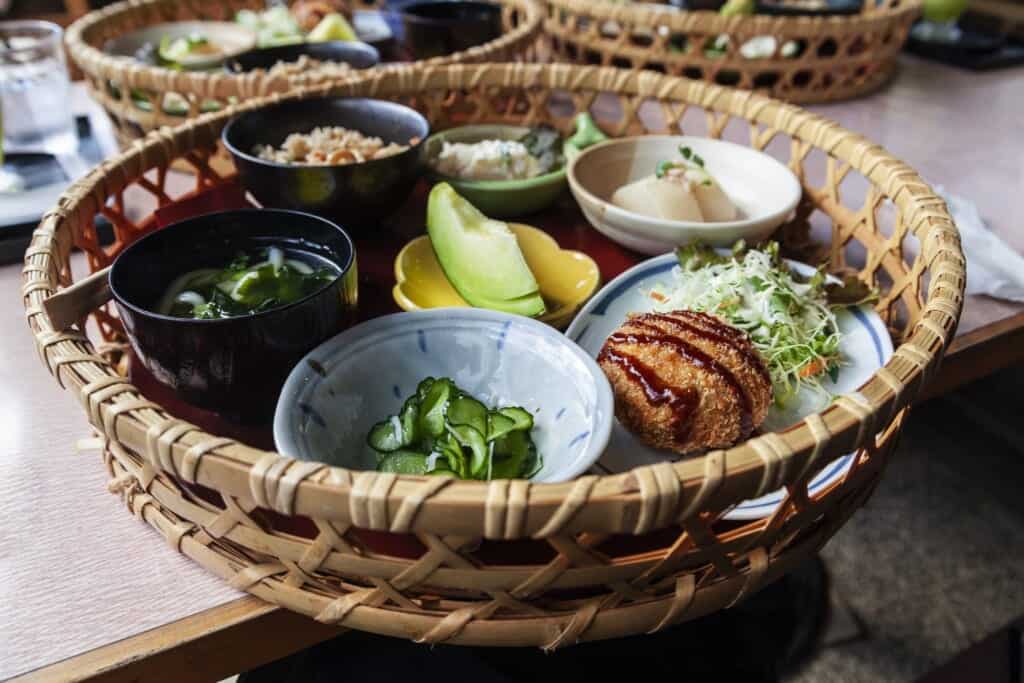 Traditional Japanese Confectionery and Tea Ceremony in Urashima Honpo
Back in the central area of Okayama city, there's a traditional Japanese confectionery sweets shop called Urashima Honpo (浦志満本舗), a family business with a history of over 80 years and several locations in Okayama city. At the main store close to Kitanagase station, visitors have the chance to enjoy the variety of sweets but also a hands-on experience on how to create their own namagashi (生菓子), one of the most typical confections that usually accompany matcha tea ceremonies. They're usually characterized by cute and elaborate designs showing the patissiers' skill.
This time, I learned with Kosuke Miyake how to make namagashi in the shape of two special flowers: a chrysanthemum and a carnation. A very sweet and thoughtful choice from Miyake-san since he knew I'm from Spain, and so he wanted to represent both of our countries' national flowers. Miyake-san's swift but delicate movements make the process seem easier than it actually is, and it's a pleasure to see him bringing to life such a pretty design. After making the sweets, the experience was completed with learning how to carry out a tea ceremony, closing with a high note of the contemplative beauty of the moment, and enjoying the complementary flavors of the sweets and the bitter matcha.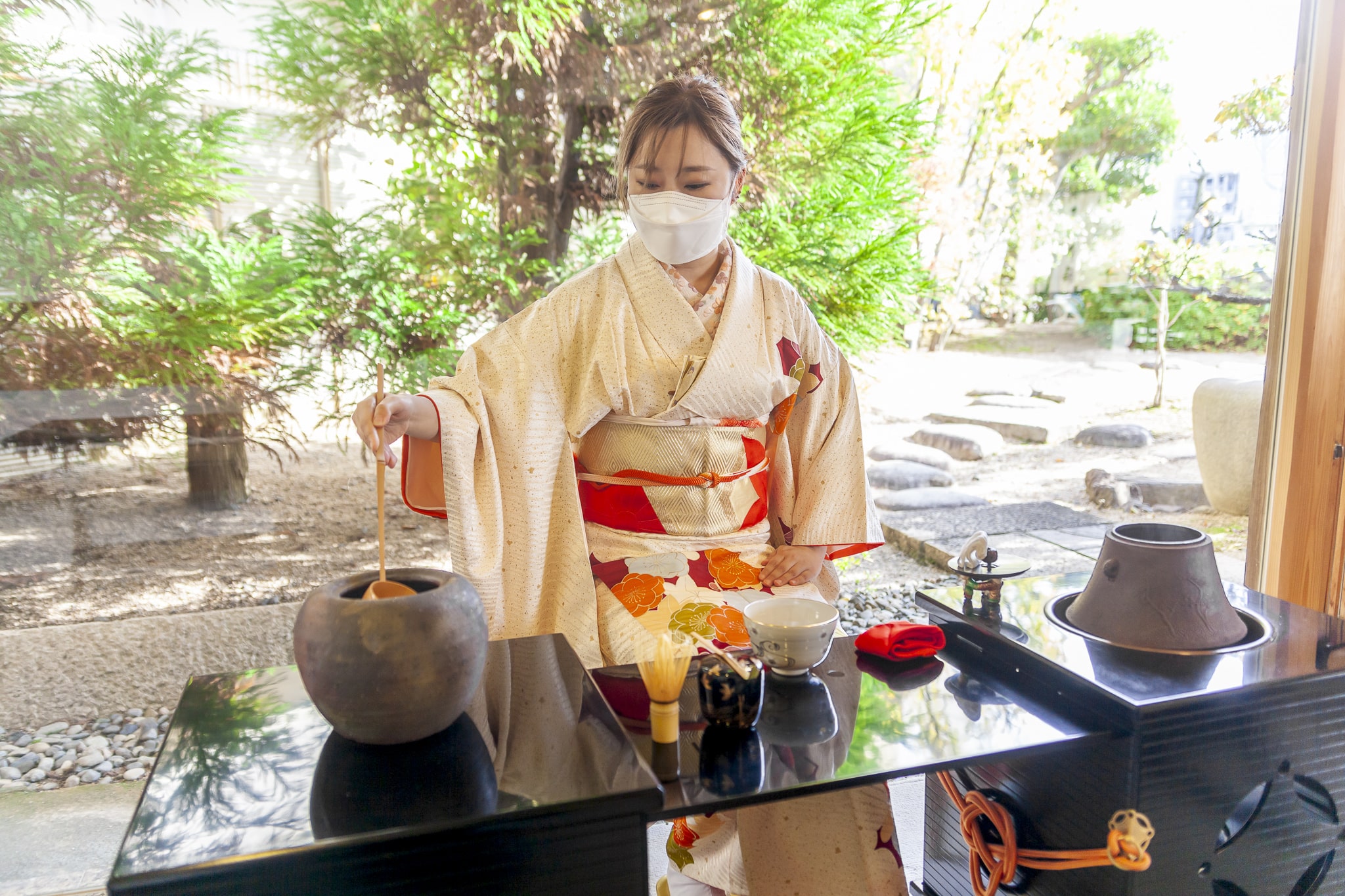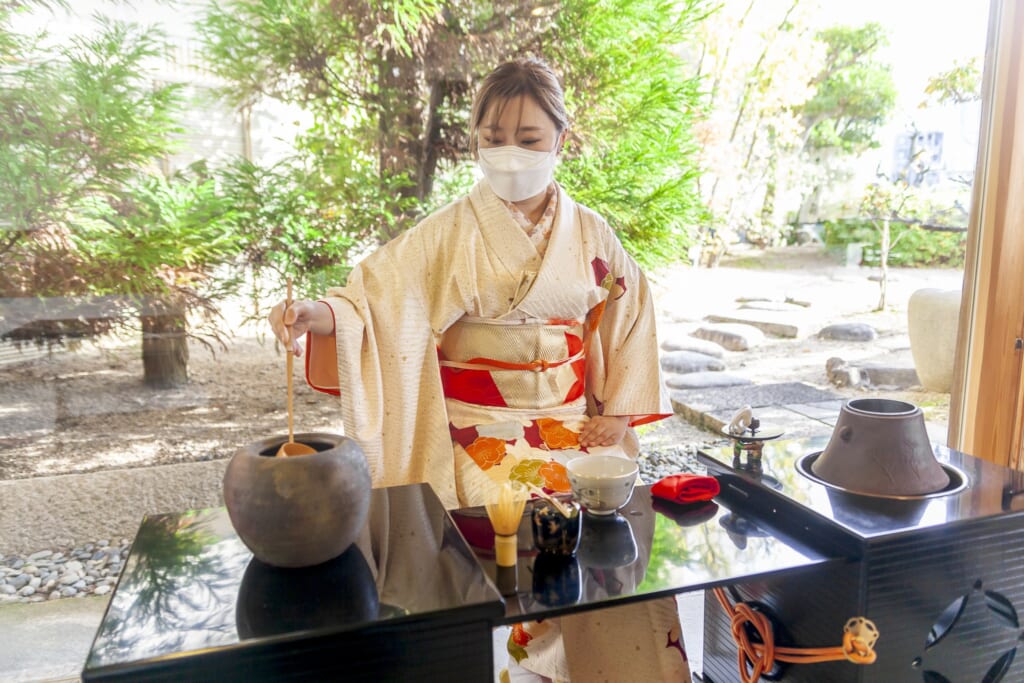 Getting to Ashimori and Urashima Honpo
The Ashimori Townscape Conservation area is about 30 minutes from Okayama station by car. The closest train station is Ashimori Station on the Kibi Line, but then it takes between 50 minutes to 1 hour on foot, so it may be advisable to call a taxi to pick you up in front of the station. Visitors can freely walk around the premises, but most locations are open from Tuesday to Sunday from 9:30 to 16:30, except for the day after national holidays.
Urashima Honpo is just 15 minutes away from Okayama Station by car, takes 5 minutes by train to Kitanagase station on the San-yo Line, and then 6 minutes on foot. It's open every day from 9:00 to 19:00.
Okayama is especially famous for its gentle weather, Momotaro folk tales, impressive castle, and delicious peaches, but its rich culture can be seen and felt in many other special places outside the usual spotlight. A great and surprising historical legacy awaits you when venturing outside the touristic hotspot.
Sponsored by Okayama city, Okayama