It's an indisputable fact that the Japanese people love their seasonal blossoms, and the yearly blooms of wisteria are no exception. Hot on the heels of the annual cherry blossoms in March, the woody vines of the wisteria (also known as fuji) flowers come into bloom during the last stretch of April and into the beginning of May.
An earlier visit I made to Yabakei's cherry blossoms in March 2019 sparked the beginning of my quest to explore as much of the floral sceneries in Oita prefecture as I could. So, a few weeks later, I traveled to Senzai Wisteria Park (千財藤園 Senzai Fuji-en) for my first-ever walk under a canopy of drooping fuji flowers.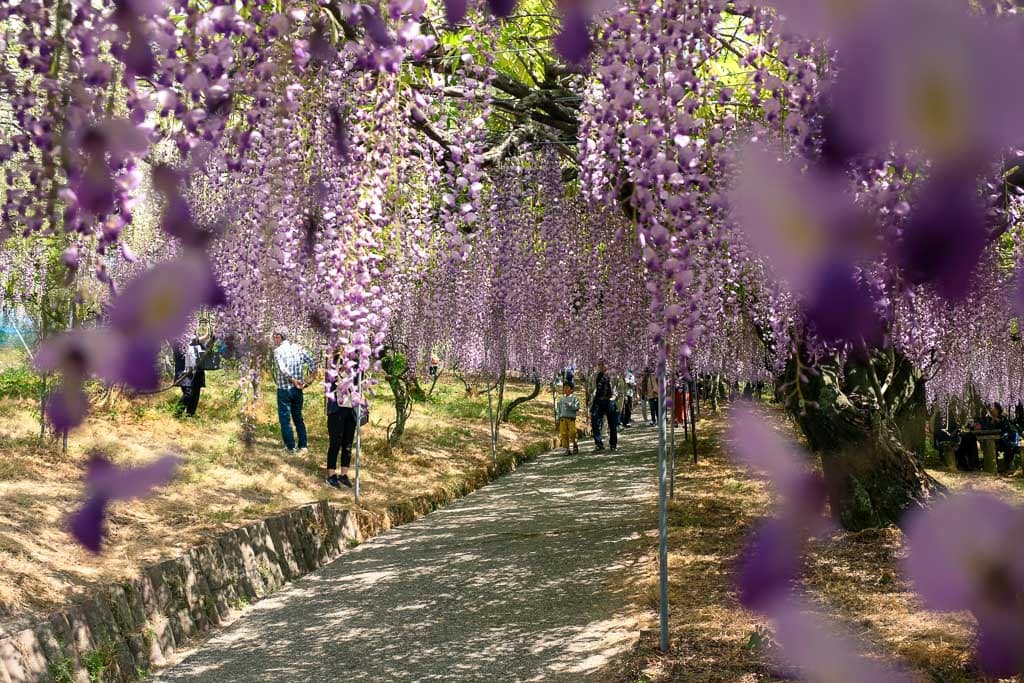 Senzai Wisteria Park in Oita's Usa City
A 5-minute drive from the Usa Beppu Road Yokkaichi Expressway (宇佐別府道路四日市IC) brought me to Senzai Wisteria Park in the rural landscape of Usa city in Oita Prefecture. Along with the park, the area prominently features the Senzai Green Tea Plantation (千財農園 Senzai Nôen) and Senzai Rose Garden (千財農園のバラ園 Senzai no Bara-en). It was the weekend before the May 5th Children's Day Festival when I arrived, and colorful fish streamers created a bright contrast against the impossibly brilliant green tea hills adjacent to the fuji tunnel park.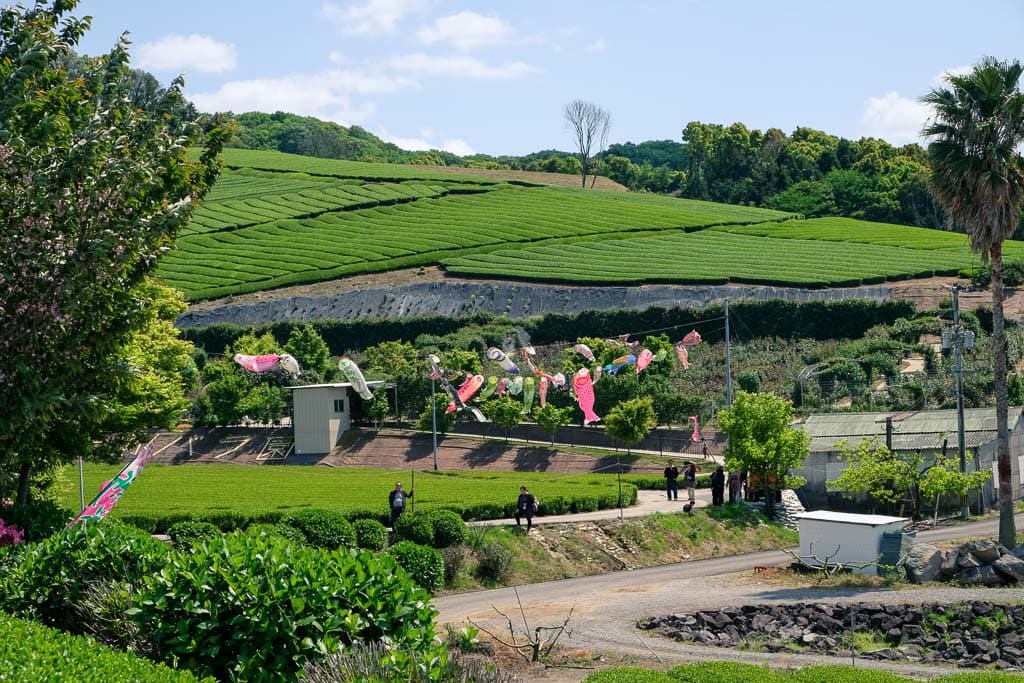 After parking my car in the free parking lot, I ambled up a short hill towards the park entrance. From the low angle of the green-capped canopy, the entrance looked deceptively modest and small– though I was about to find out the full scale of the wisteria tunnel beyond.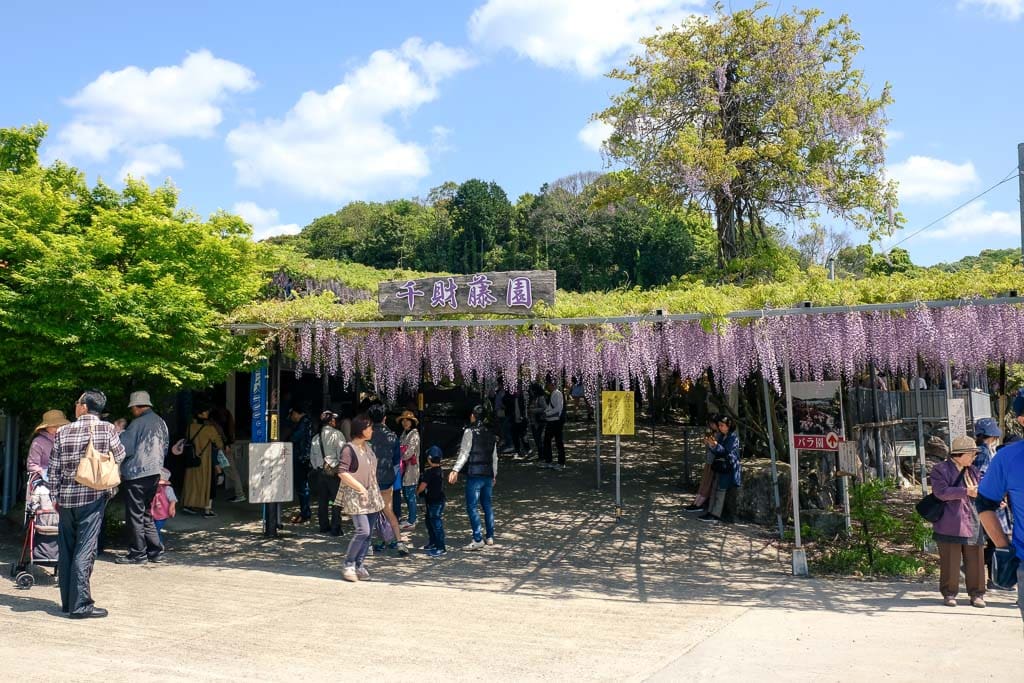 I was honestly not expecting such a vast wisteria tunnel. Not only were the colors varied– from purple, white, light pink, and dark blue– but so were the shapes and sizes. Approximately 250 wisteria vines grow over wooden arbours covering 8000 square meters of hillside.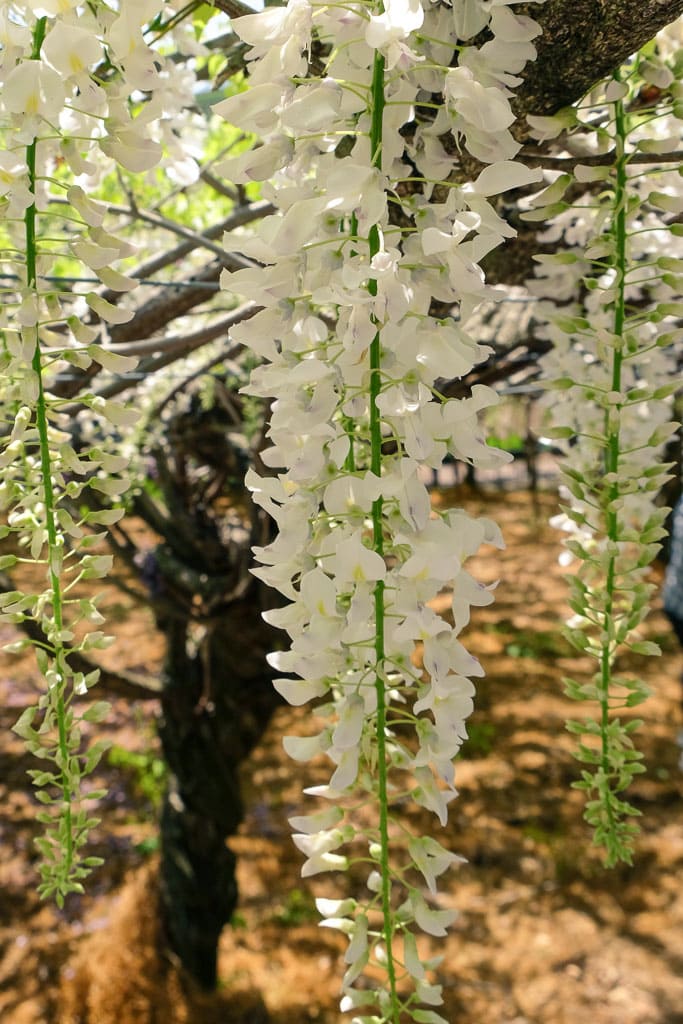 Sampling Local Japanese Green Tea and Matcha Ice Cream
New tea sales begin during April and May, during the same time as the wisteria bloom. The local green tea can be purchased at a booth just within the mouth of the wisteria tunnel entrance, where I also bought some of their local green tea ice cream.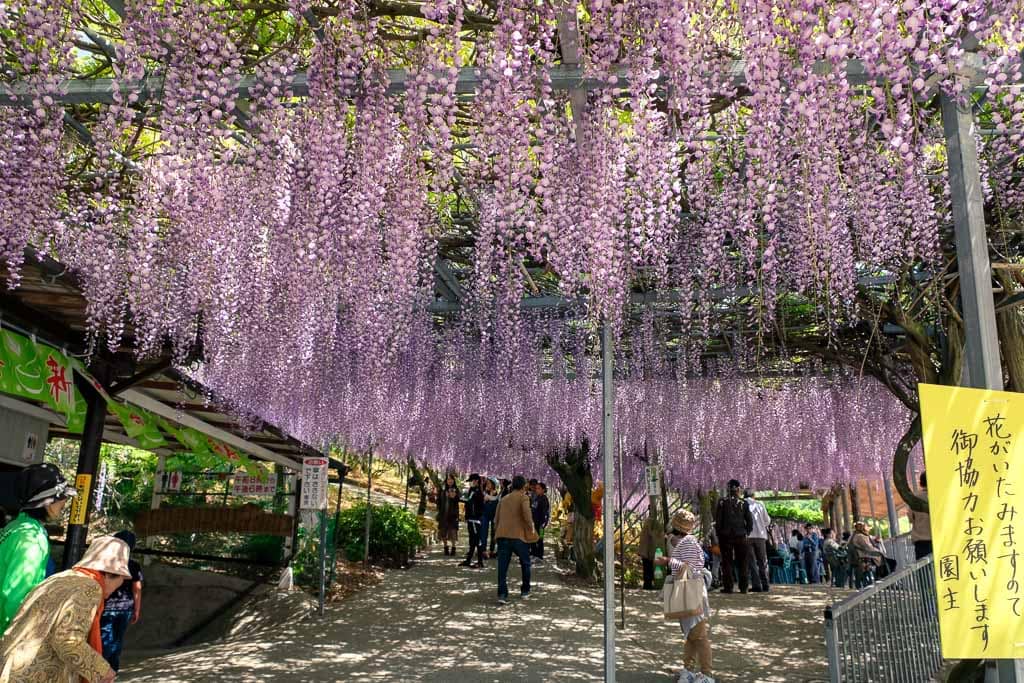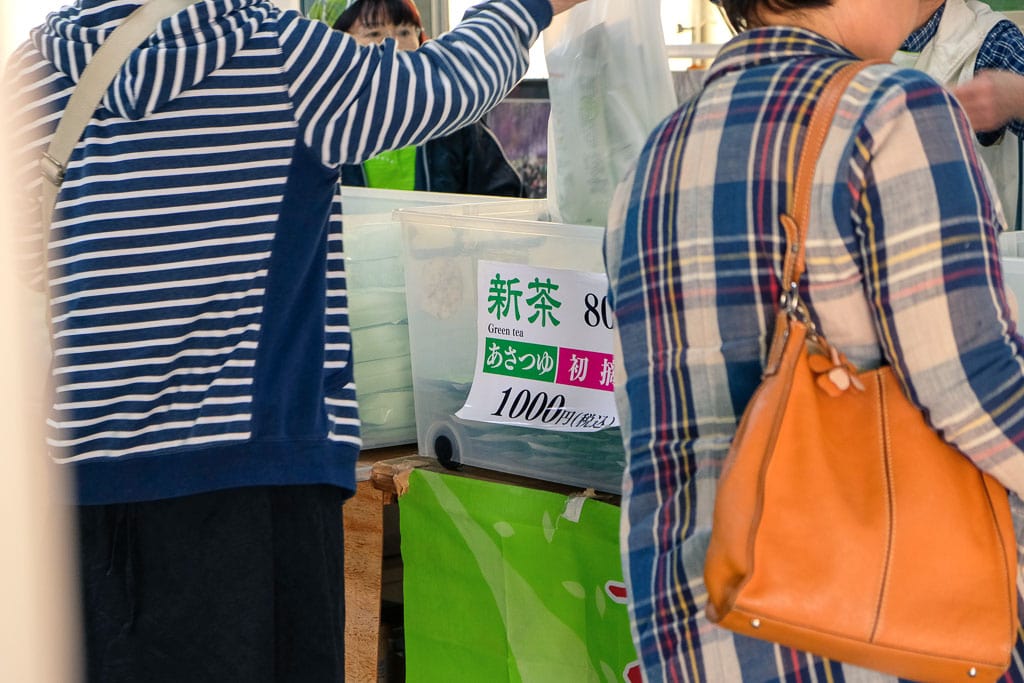 Senzai Rose Garden, Japan's Summertime Flower
If you happen to visit in mid-May, you will just be in time to see the first of two seasonal rose blooms at Senzai Rose Garden. I wasn't there during its full bloom, but some of the 2,500 total roses had already started blossoming. Another full bloom can be seen from early October to late November. An entrance fee is required at the door, ranging from free for toddlers, to 400 yen for general admission.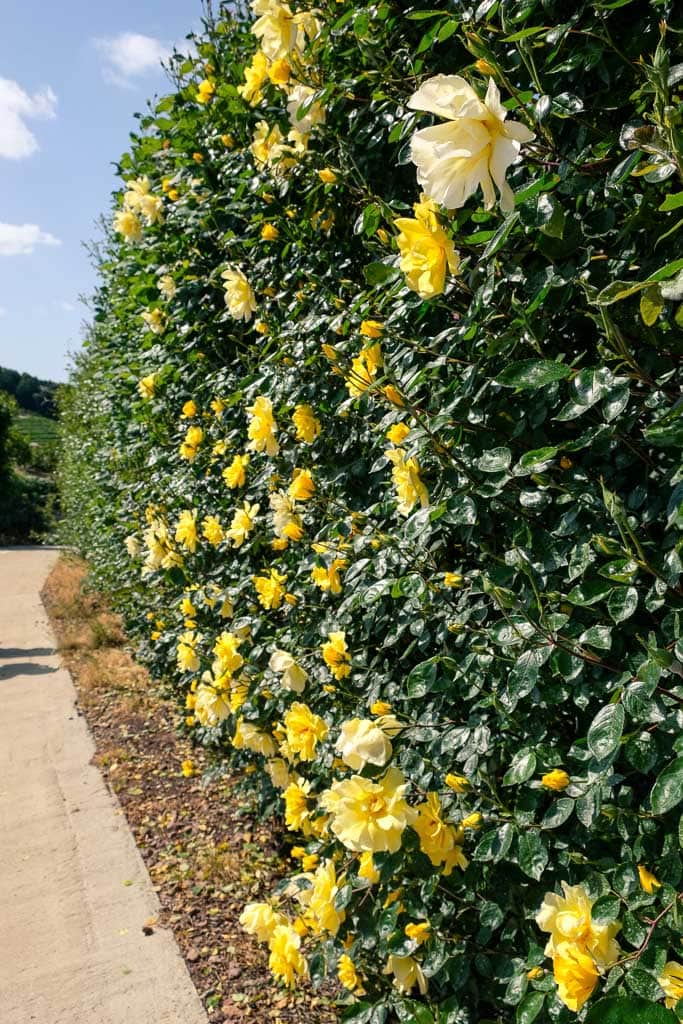 Access to Senzai Wisteria Park
Getting to Senzai Wisteria Park by car is your best option. If you're leaving from Oita Station, the park is a 50-minute drive with tolls or 1 hour without.
If you're traveling by train, the Buzen-Zenkoji local stop is the closest to the park, and takes approximately 12 minutes by car.
| | |
| --- | --- |
| Entrance Fee & Parking | Free |
| Hours | 8:00 – 18:00 |
What Else to Do in Usa City
If you're coming to Usa city with your own set of wheels, the designated national treasure of Usa Jingu is a worthy addition to your itinerary. Considered to be the first Shinto-Buddhist structure ever built in Japan, the vast garden that surrounds the vermillion shrine makes it a lovely day trip away from the hustle and bustle of city life. For a southern ometenashi experience, head down to the downtown core of Usa in Yokkaichi, or enjoy an overnight stay at a traditional Japanese farmhouse/art gallery.