Kyushu (九州) is a largely unexplored island for Western tourists. Unsurprisingly, most of them won't know about a true hidden gem of this area, the old town of Hita, Japan, located in Oita's Prefecture (大分県).
Hita has many attractive experiences year round. These range from the Hina Matsuri celebration with impressive collections of dolls and sakura (さくら – cherry blossom) in spring, the summer Hita Gion Festival with its big carriages driving around the streets, the momiji (紅葉 – Japanese maple leaves) landscape and the Sennen Akari lantern Festival in autumn, and the hot springs onsen (温泉), a refreshing way to warm up in winter.
On this occasion, I visited the old town of Mameda, well known to Japanese tourists, but an unknown land for Westerners.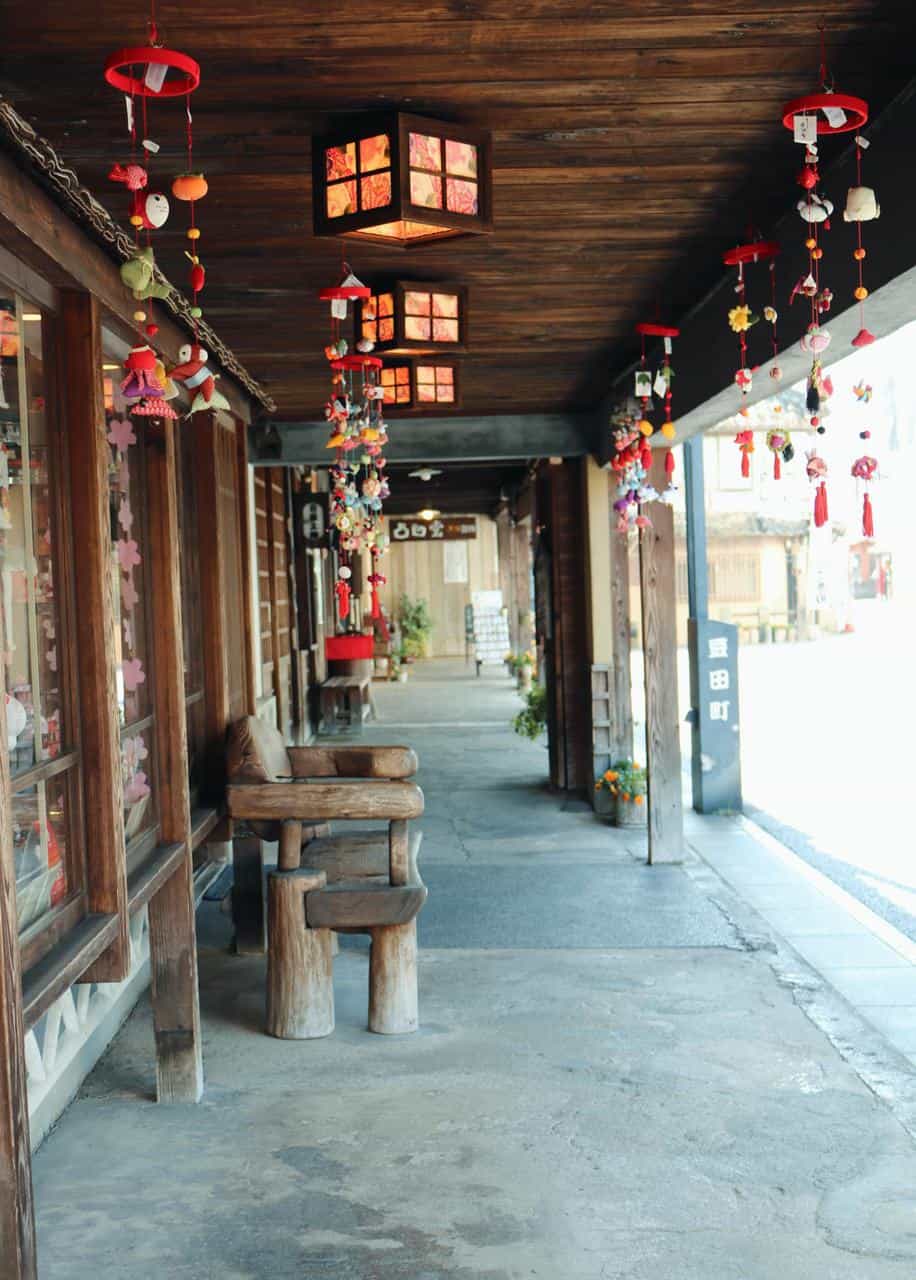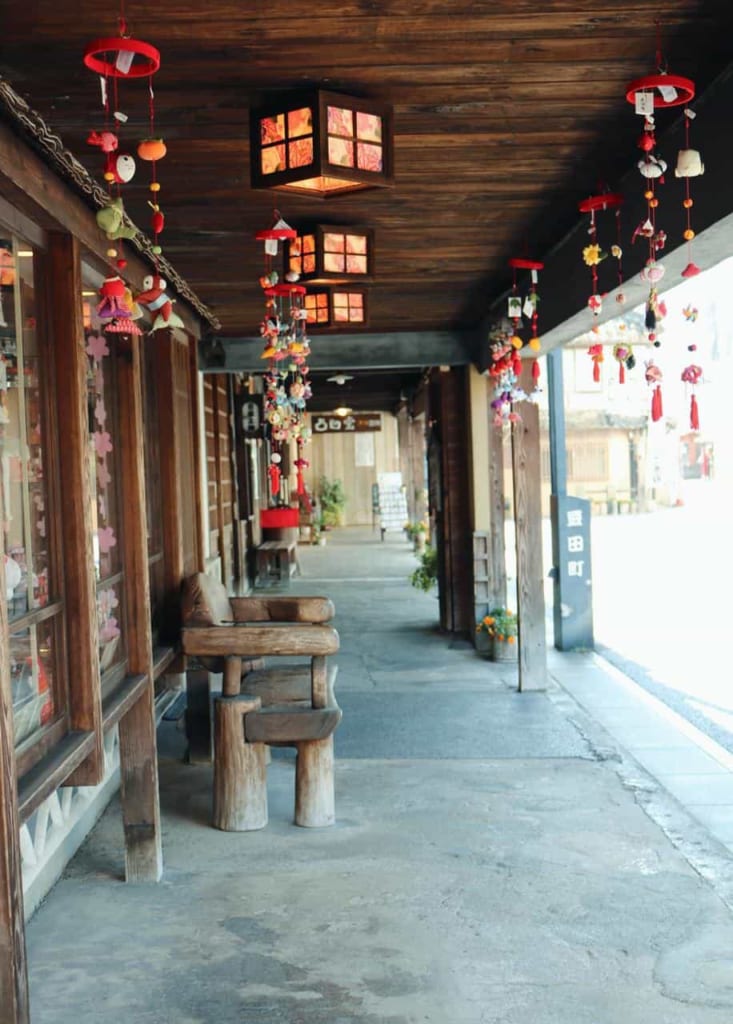 Mameda's Origins
This area of the city of Hita (日田市) dates back to the Edo Period. The leaders at that time located their Kyushu's administrative offices in Mameda Town, leading to large scale construction.
Luckily, most of the buildings from that time remain to this day. Not only the infrastructure but also the street layouts and their surroundings. Even today, one could navigate the town with a map from the Edo Period! This town is so historically significant that in 2004 it was named an "Important Preservation District for Groups of Traditional Buildings".
Its nickname is "Little Kyoto" because it resembles the layout of the old capital: there are two streets from north to south and two other ones from east to west. But from my point of view, there are few other comparisons as Mameda is truly unique. Come with me and explore the town of Mameda in Hita!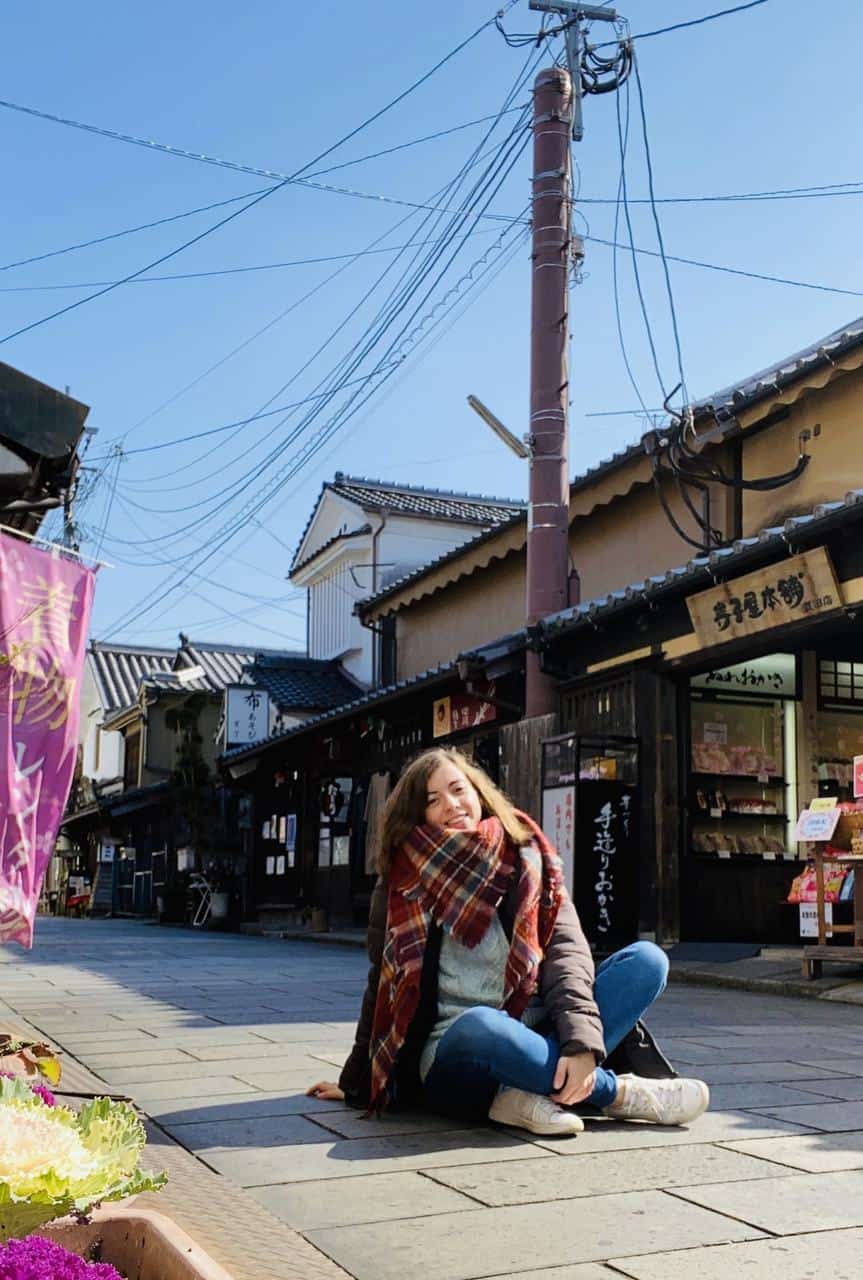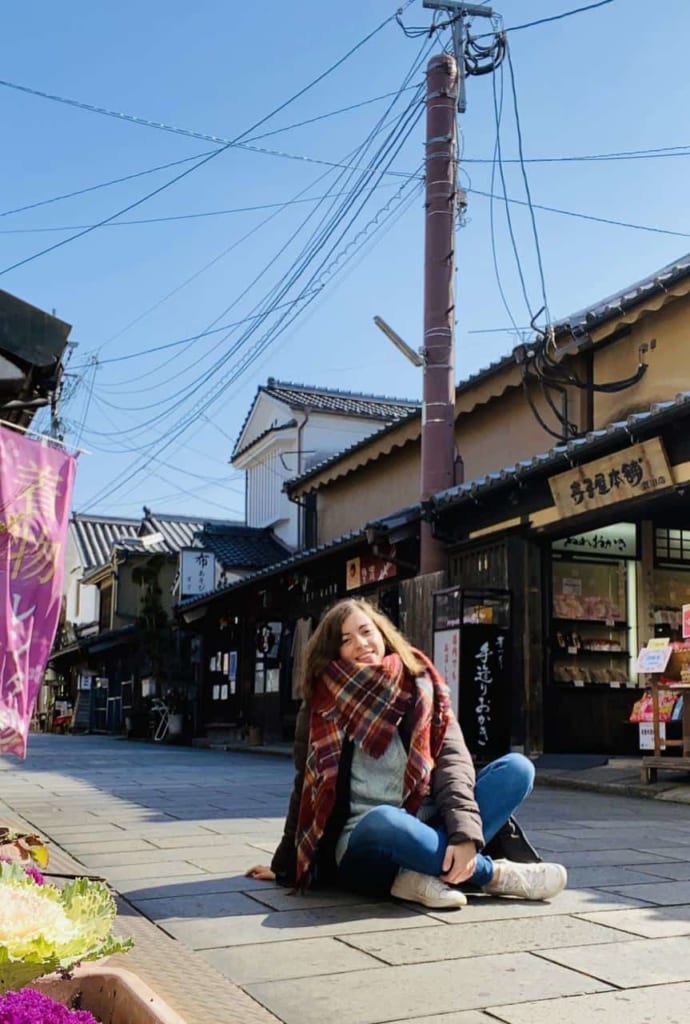 The Origin of Hita's Water
The first thing I noticed was that Hita has many rivers. And for good reason; this area is called Suikyo (water's home) and it is surrounded by mountains flowing with pure water, making this place a paradise for the hot springs, the presence of which generated the construction of many ryokans with onsen. We visited the Ryokan Sanyokan Hina-no-Sato.
My 15 minute walk from Hita Station to Mameda Town were really enjoyable through the pleasant landscapes of a historical town.
Mameda's Shops
I began my itinerary on a side street as I wanted to visit the Ontayaki Ohara Gallery (小鹿田焼大原). The building was built in 1920 and inside there is a cozy shop with exquisite ceramics. But what really surprised me was that there was no one working inside, no salesman or saleswoman. The owners were completely trustworthy of the customers who came in to browse through the shop.
Uwamachi Street of Mameda Town in Hita
Uwamachi Street is a commercial area filled with shops selling traditional products. One of the best is Ashita ya (足駄や), where you can browse an endless variety of traditional Japanese shoes called geta げた. It even has a museum about footwear on the upper floor of the building. You can't miss the huge 4-meter shoe inside the shop!
At the end of this street, we discover the Kuncho Brewery Museum (/薫長酒造), an old sake factory that produced sake from the Edo Period (17th century) until the Taisho Period (beginning of the 20th century). Nowadays it is open to visitors free of charge. For those who are brewery lovers, it is highly recommended, as you can see the old equipment that they used to use and the original buildings.
In order to get to the parallel street, I walked along the Kagetsu River. The area was full of elderly people enjoying the nice weather and each other's company. The place had a feeling of tranquility and serenity. There weren't many tourists and I certainly didn't see any other Western person. At that moment, I could easily imagine being in the Edo Period, except for the cars on the road, of course!
Miyusuki Street in Mameda Town in Hita
In the second general road of Mameda Town, Miyusuki street, I visited more shops, where I asked a local shop owner about the typical sweets of Hita. Proudly, he told there were many shops in the area selling typical Japanese desserts and he showed some of them to me.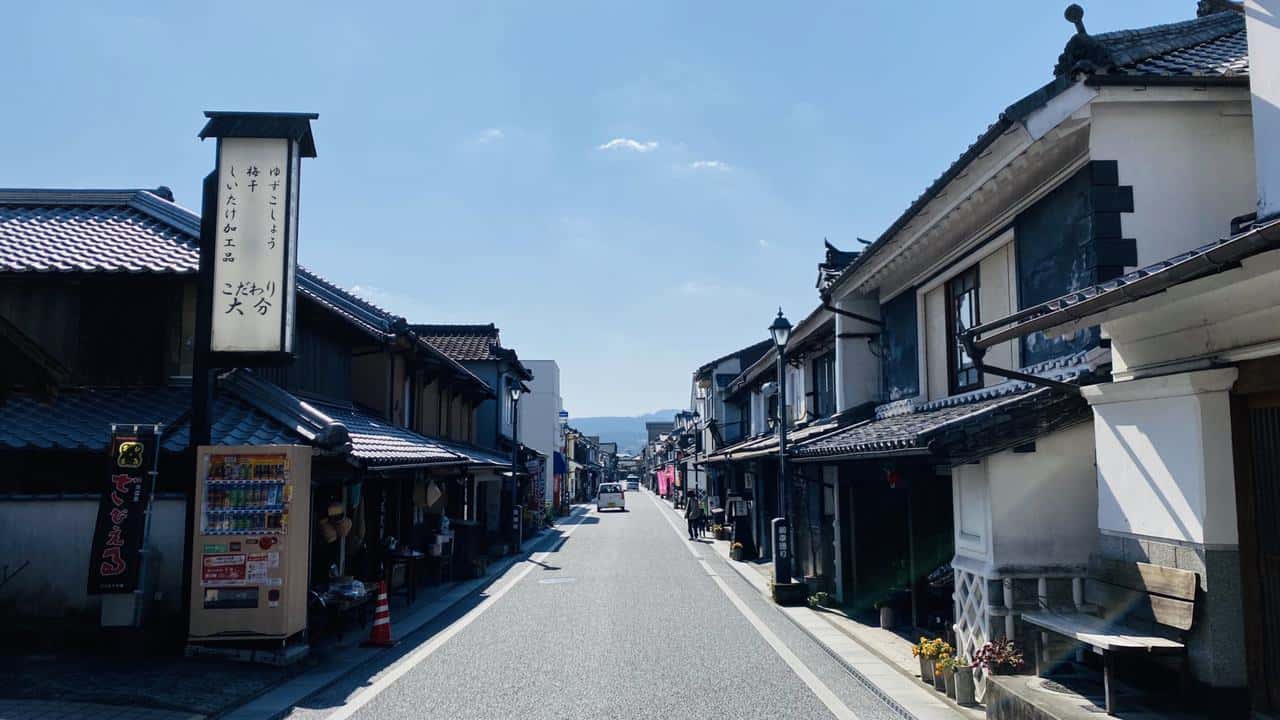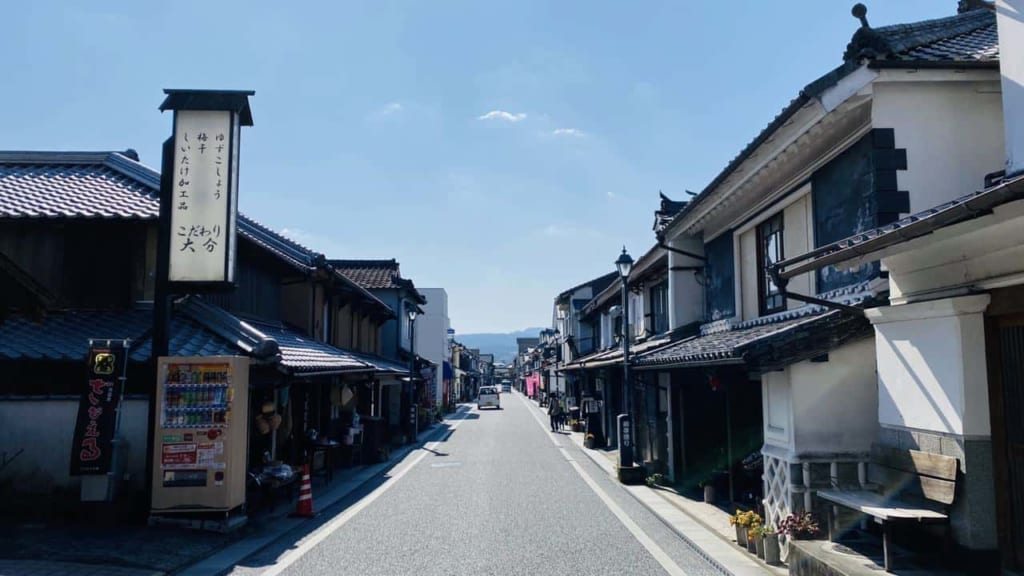 My favorite was a miso and soy sauce shop – Hita is also known for producing these products – where they also sold sweet products. I chose a sweet made with yuzu (a type of citrus). The shop assistant let me sample many of the products with patience and kindness.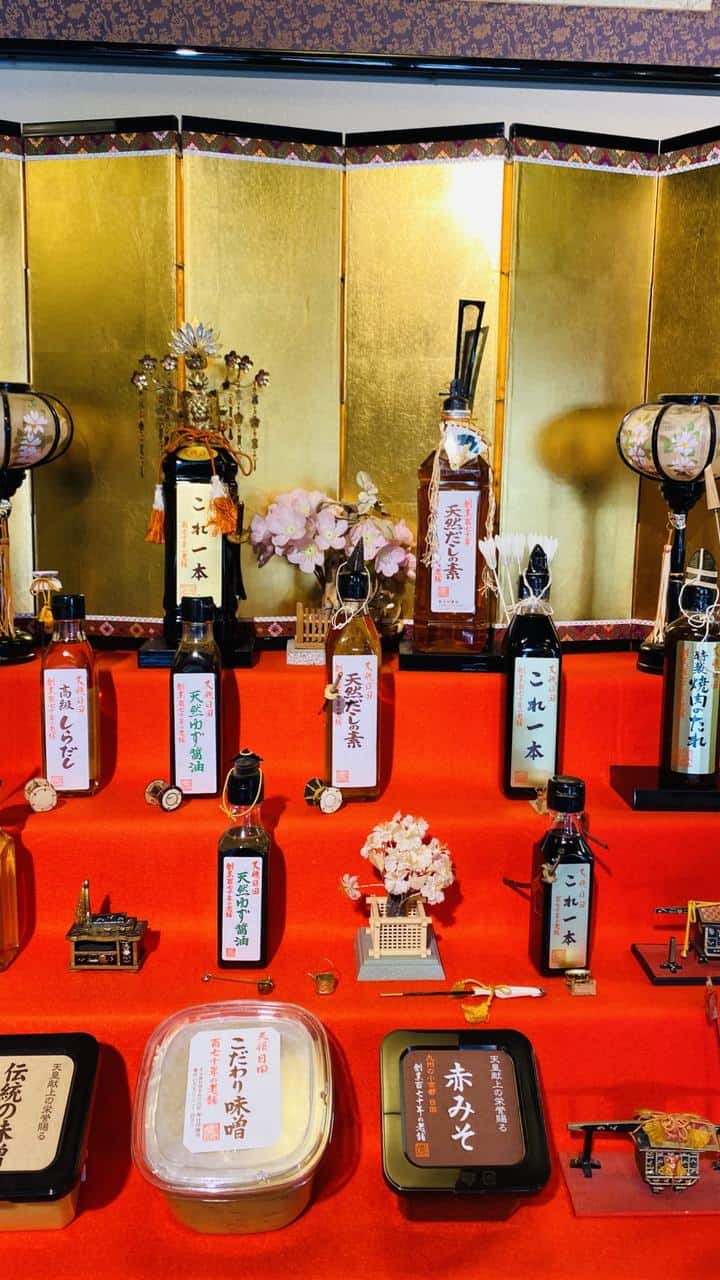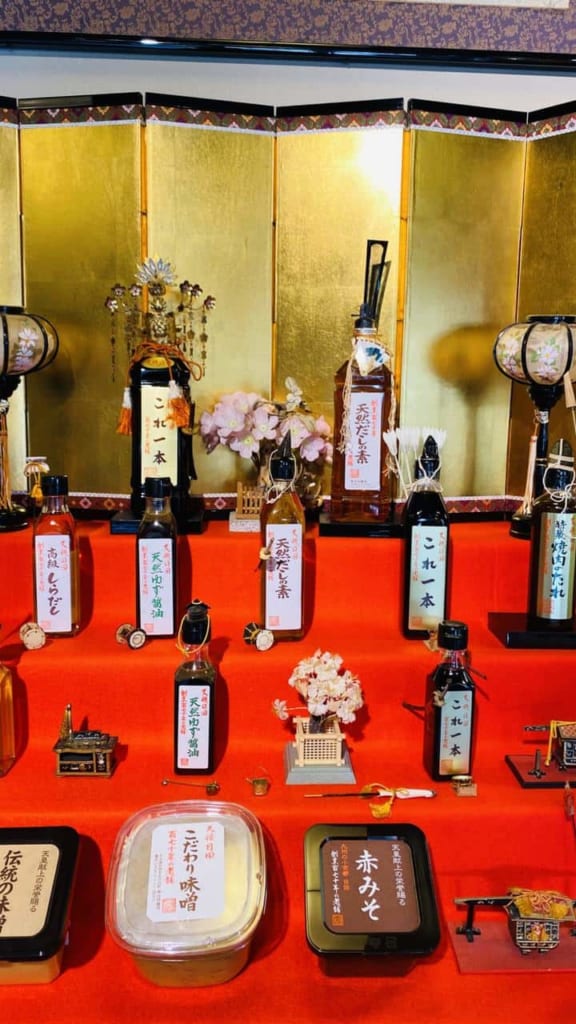 Lunch in Hitamabushi Senya (ひたまぶし千屋) – Japanese Eel
The city of Hita is famous for its unagi (鰻 – freshwater eel). There are lots of ways to prepare unagi, such as teriyaki, steamed, or with egg. I had the chance of trying this famous Japanese dish in Hitamabushi Senya (ひたまぶし千屋), which specializes in unagi. This restaurant has an English menu, something that helps a lot when you have to select a foreign traditional meal. I chose the normal sized meal with mabushi style eel.
The act of eating this meal is entertaining in itself. When you order it, they will bring you a large variety of seasonings and explain how to eat it:
You take a quarter of the food and move it to another bowl and eat it with the seasoning that it is already added with the unagi (うなぎ).
For the second quarter, you have to add yuzu (柚子) and spicy pepper.
For the third quarter, add the green onion and the wasabi (わさび). You can add ochazuke (お茶漬け – a tea soup) made with dashi (出汁 – fish).
The last quarter is your choice, eat it as you prefer!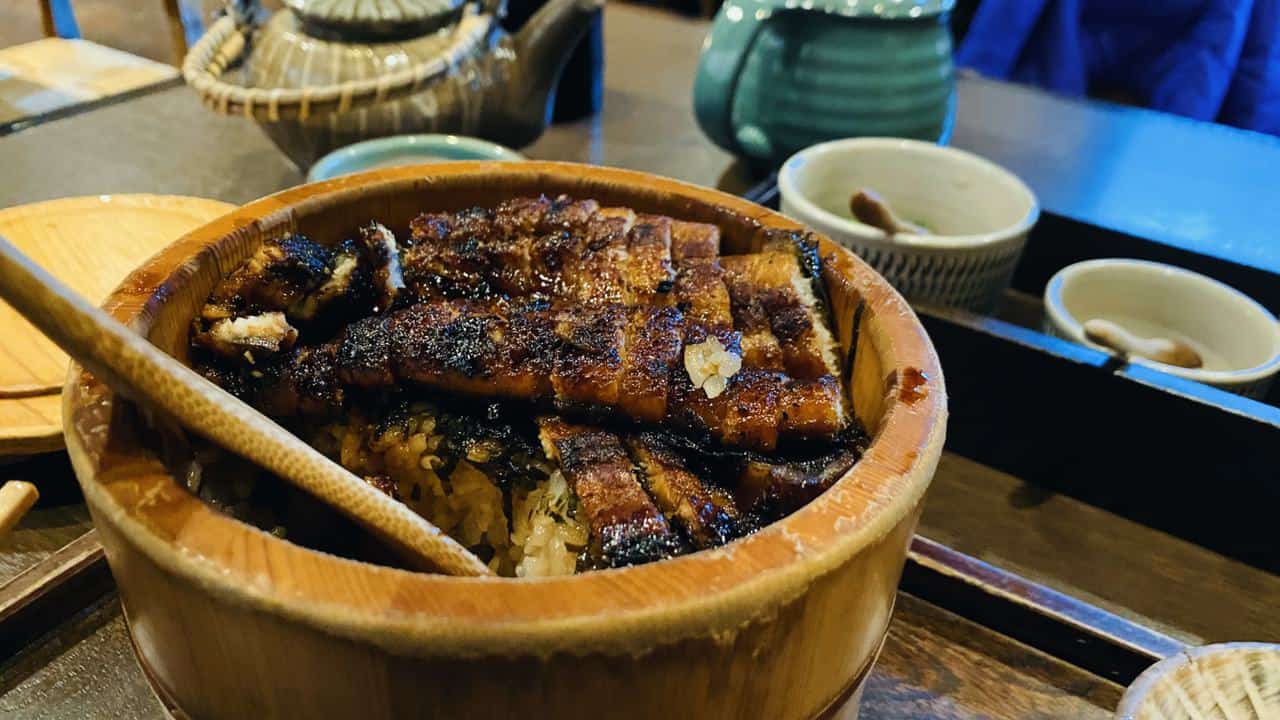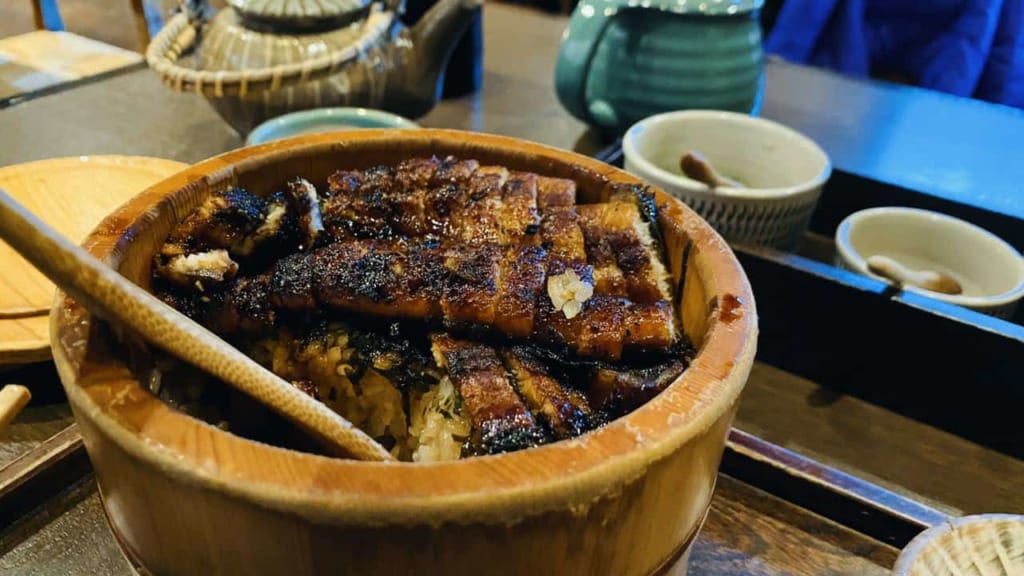 Sayonara, Hita!
After eating, I strolled slowly around the area, walking along canals, narrow streets, while discovering blossoming plum trees and curious houses. I wanted to keep enjoying this endlessly lovely city, and I'm sure I will return to be able to breathe the traditional essence I found there yet again.
If you want to know more about Oita Prefecture, please read these articles:
– The samurai town of Kitsuki and the Kunisaki Peninsula
– Oita city
– Beppu, the onsen city
– Tensui, the magnificent ryokan with onsen
How to get to Hita
You can take a plane from Tokyo or Osaka to Fukuoka Airport, which takes about an hour and a half.
From Fukuoka to Hita, you will need to drive 1 hour and a half by car, 1 hour and 45 minutes using the Fukuoka Airport Limousine Bus and 1 hour and 10 minutes taking the JR Kyushu line.
If you have a JR Pass, you can also take the Shinkansen. If you travel from Tokyo, it takes about 5 and a half hours, and from Osaka, about 2 and a half hours taking the Tokaido – Sanyo Shinkansen to Hakata Station.
Sponsored by Tourism Oita