"When life gives you lemons… make sake." I imagine this could have been the mantra of young Kamezo and Motosaburo Miyashita around the end of the 19th century when they were sent to live with relatives after their father died. It was living with these relatives who were sake brewers that the brothers learned their trade and in 1915, they founded their own brewery, Miyashita Sake Brewery, which also became known as Doppokan Brewery when they began brewing beer nearly a century later.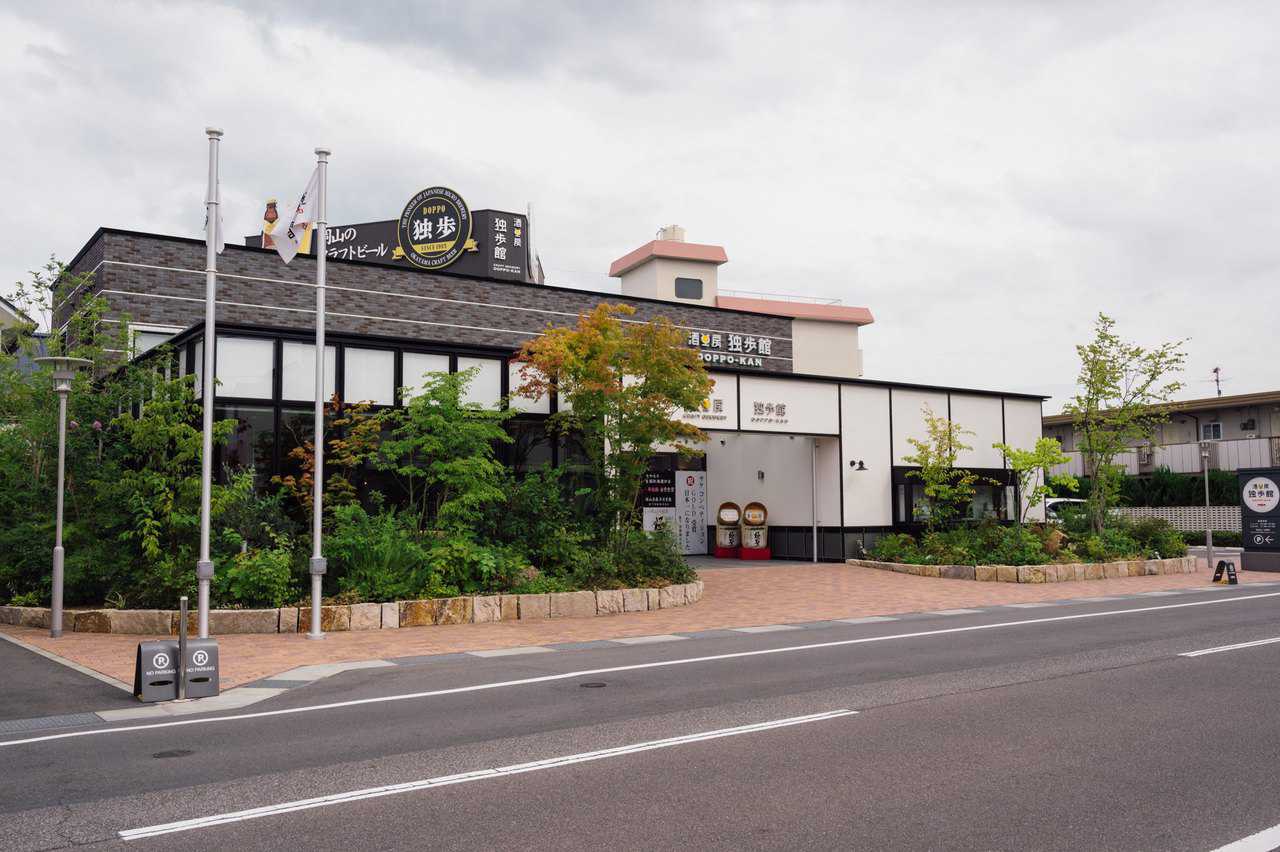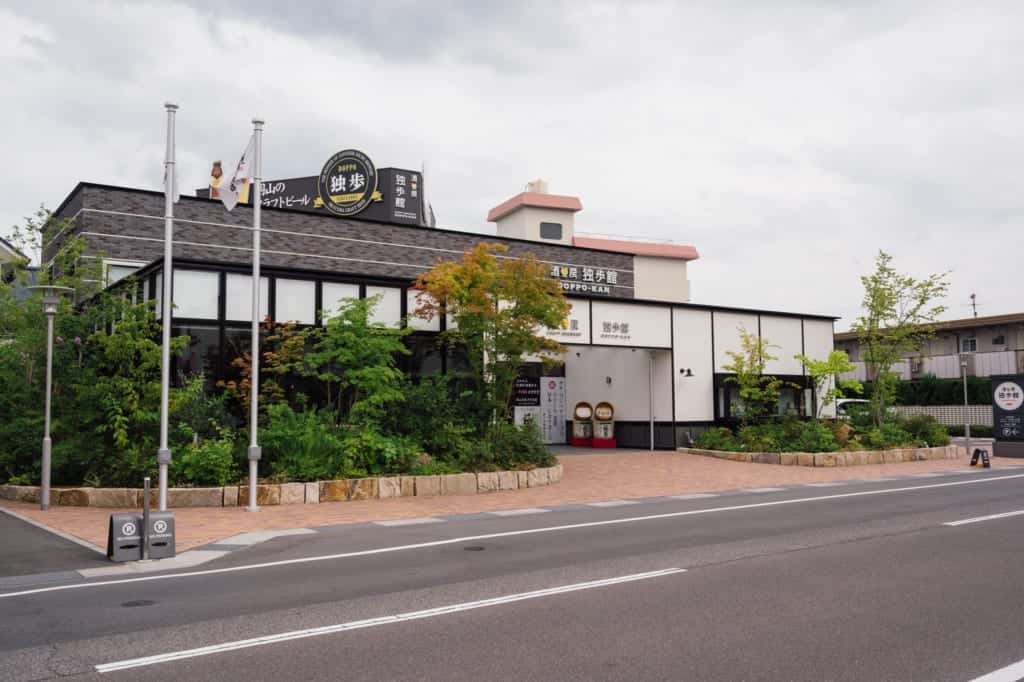 The actual motto of Miyashita Sake is "Never stop challenging", a directive which has led them to produce award winning sake and also step out into less familiar territory. Taking a leap of faith in 1983, they added shochu (a traditional Japanese spirit) to their product line, and in 1995 they became a microbrewery of German inspired beers. From there, it was only a matter of time that their expertise in beer led them to whisky distilling in 2011, and most recently, gin and vodka. Miyashita Sake Brewery aims to be a comprehensive producer of fine spirits and given how far they have come, they have nearly accomplished that goal.
The 100-year Sake Heritage
The primary ingredients of sake are rice and water, both of which are of superior quality in Okayama Prefecture. The brewery sources the water for its products from a cold spring 100 meters underground that feeds the nearby Asahigawa River. This soft water is a delicious foundation for all of the brewery's spirits.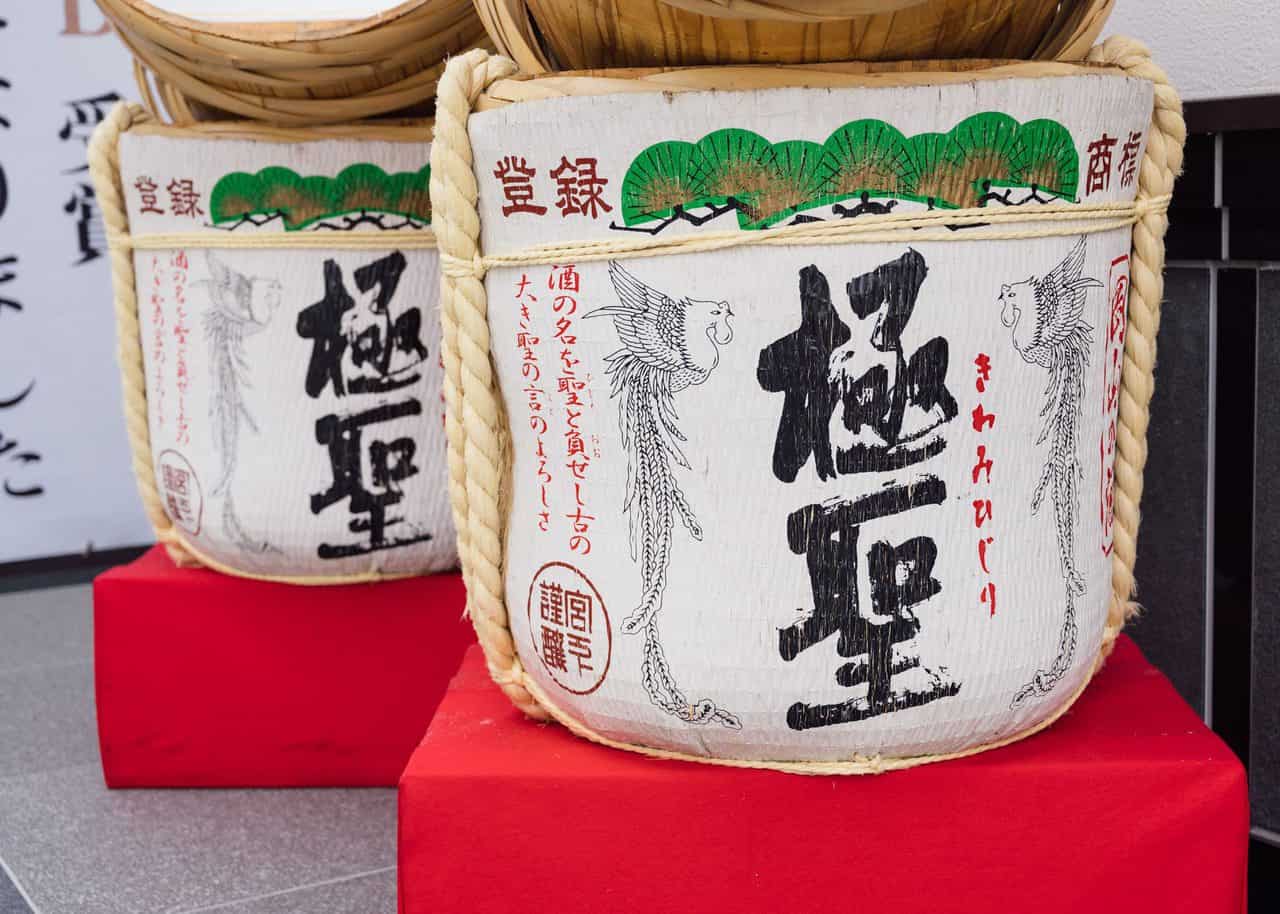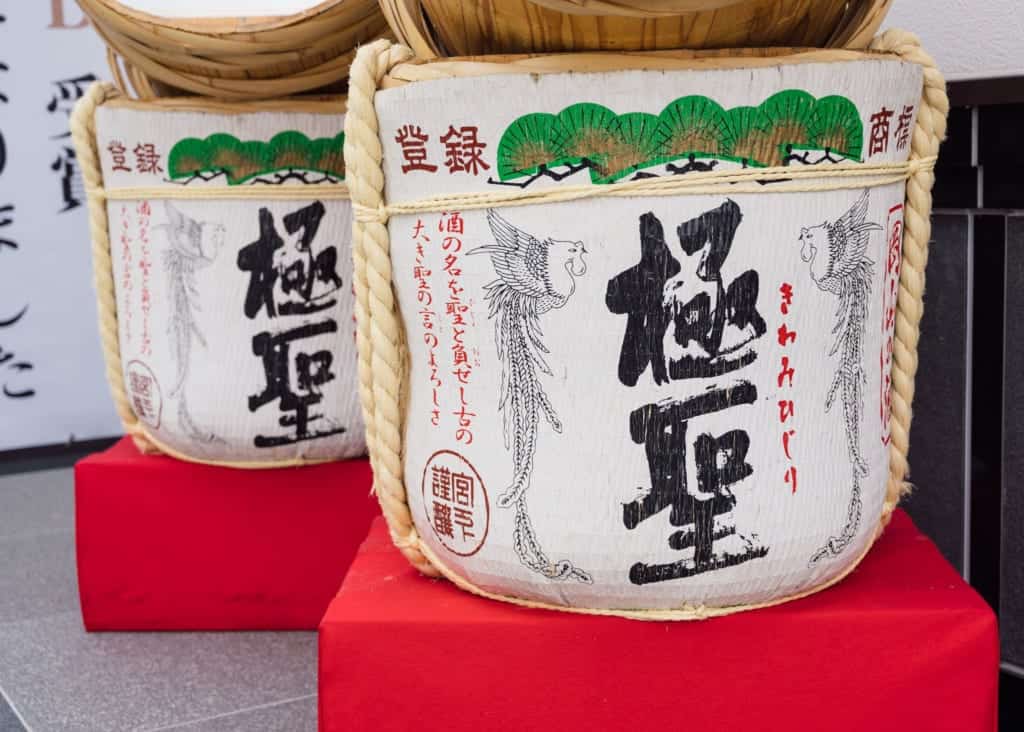 The Omachi rice grown in nearby Takashima is used for Miyashita sake, shochu and even some of its beers. It is a rare rice, difficult to grow and more disease prone than other types of rice, but it produces a very smooth, mellow flavor. Miyashita's most renowned sake are classified as Junmai Daiginjo, the highest quality type of sake, with rice grains that have been polished down to less than 50% of their original weight.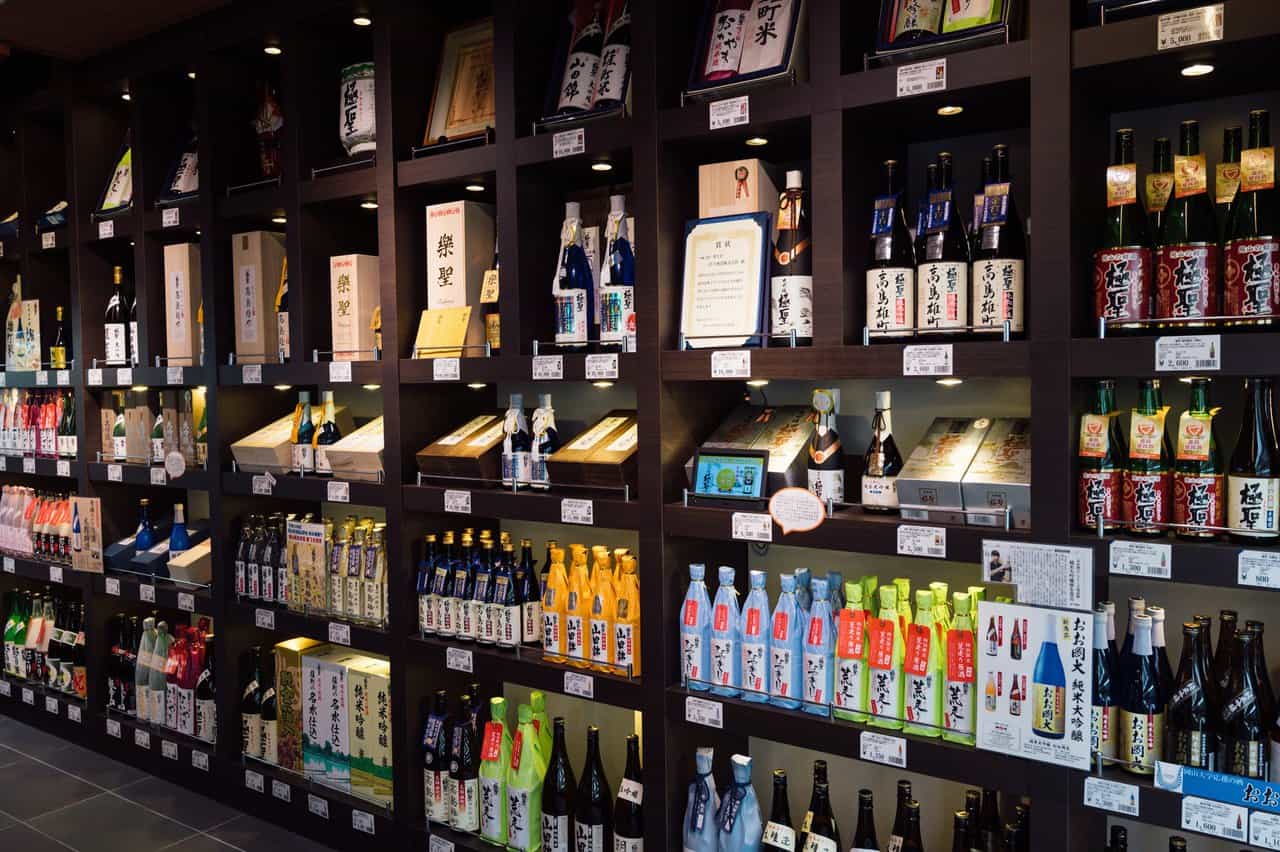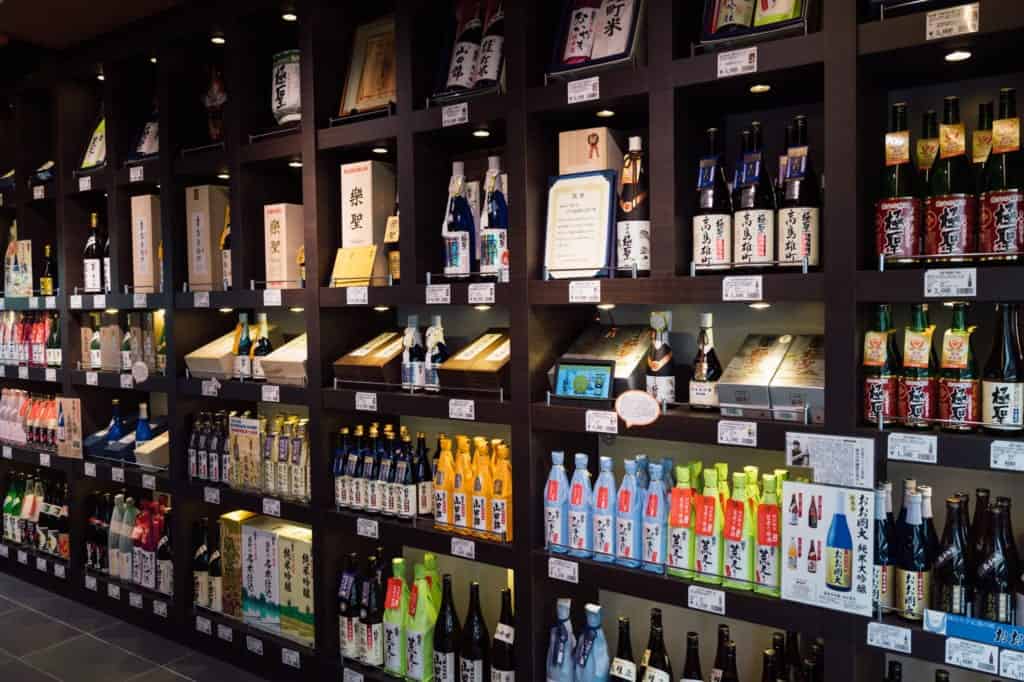 This sake heritage, along with access to the finest quality rice and water, led Miyashita to expand its production to shochu in 1983. Shochu is a hard liquor brewed from rice, barley or sweet potatoes. Miyashita Brewery's dedication to "never stop challenging" has led it to produce many different types of shochu catering to the different tastes of its customers.
Making the Leap to Microbrewery
In 1994, Japan changed its laws relating to beer production to pave the way for a microbrewery revolution. Miyashita was a microbrewery pioneer, the first in the Chugoku region and ninth in all of Japan, and Doppokan Brewery was born in 1995. "Doppo" is a play on words which roughly translates as "independently" (Doppokan's philosophy on beer-making is "independent and with conviction") but uses one of the characters from "Germany", a nod to the brewing style used at Doppokan.
A brief English-speaking tour of the facility is available (with reservations) which will give you an overview on how the brewery has expanded over the years. During the tour, you will get a chance to see the equipment used in production as well as the variety of beer ingredients. While many ingredients are what you would expect from a beer producer, like barley and hops, you might also find a few ingredients that will surprise you, like polished rice and fruit.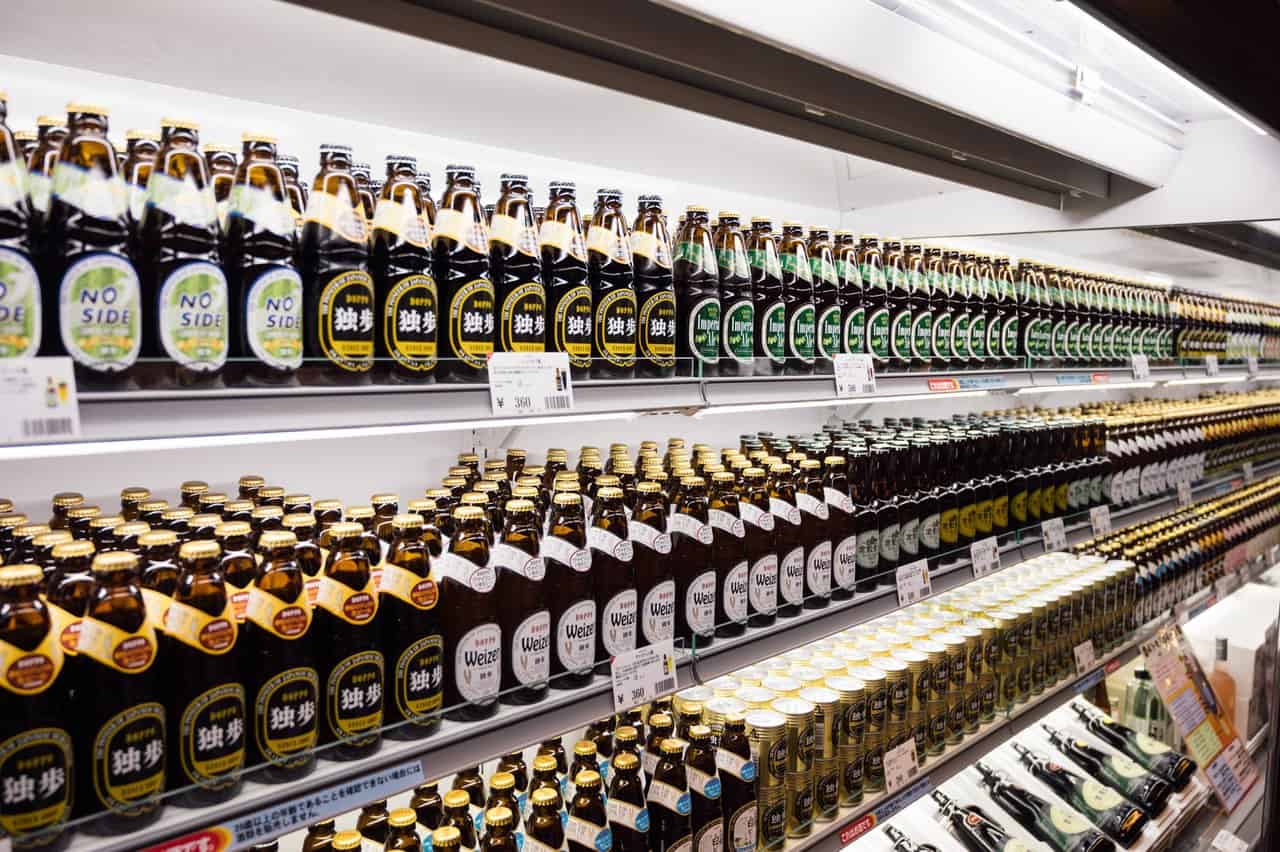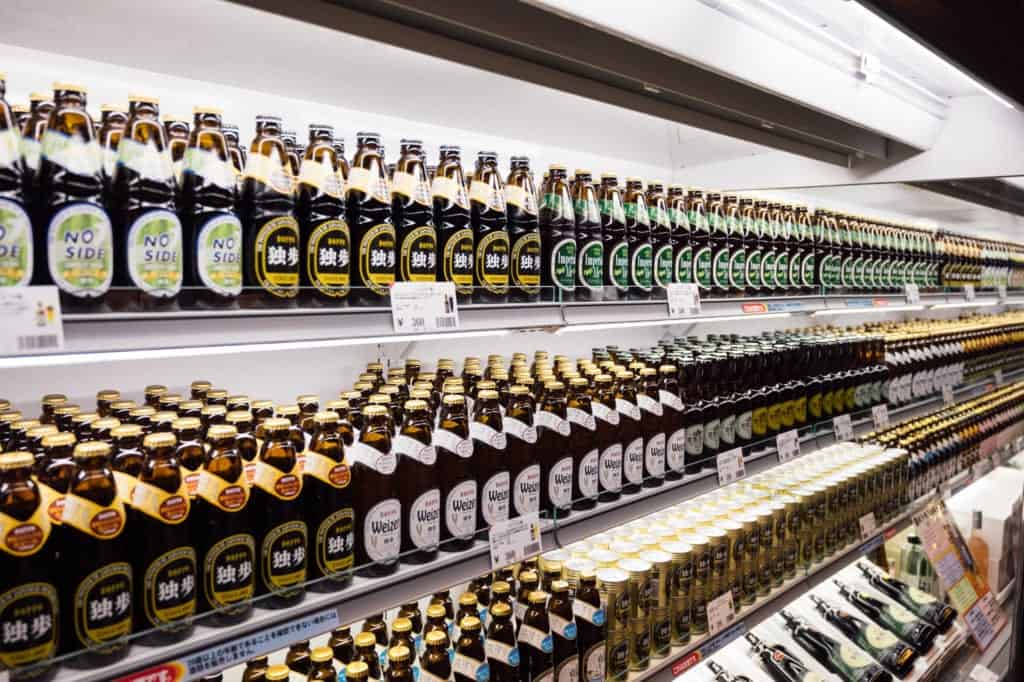 Indeed, among more than a dozen local brews, there are some interesting standouts, including fruity pilsners made with peach and muscat grapes. There is a "sparkling beer" made with champagne yeast and two types of chocolate beer, dark and white, which are popular around Valentine's Day.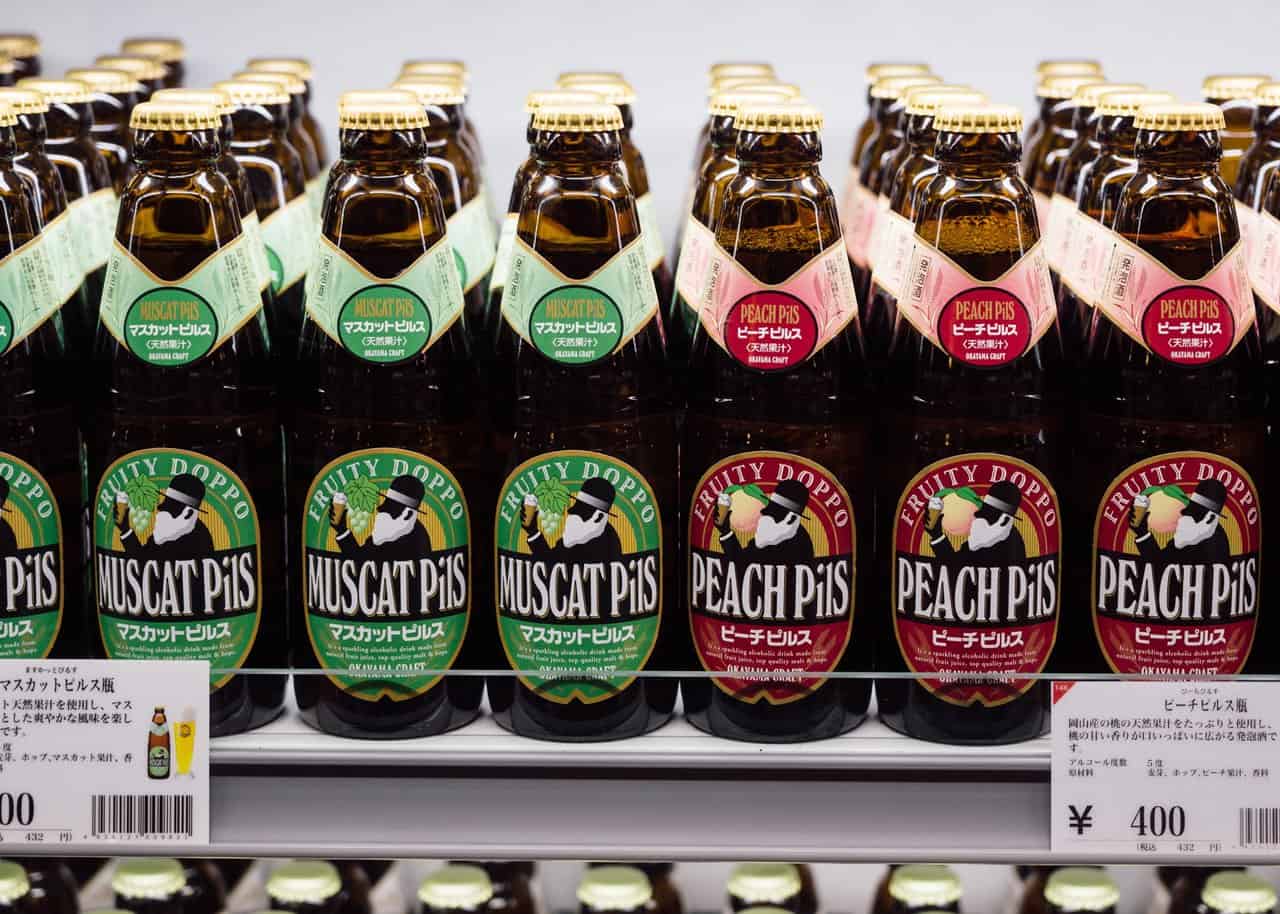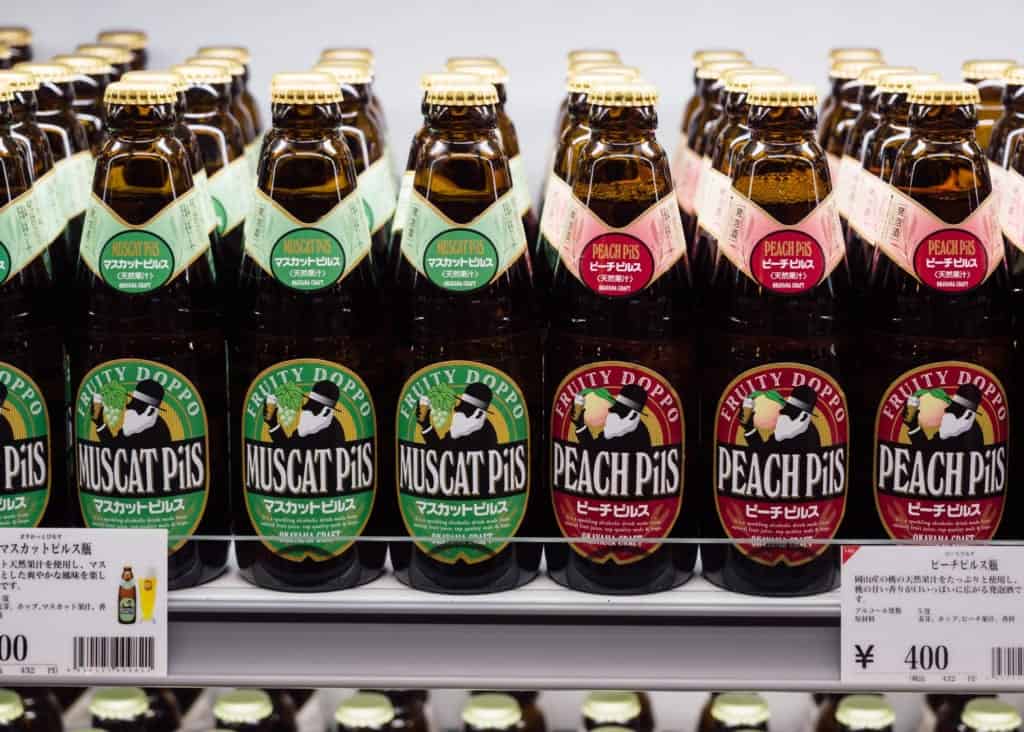 Producing Fine Japanese Whisky and Other Spirits
After logging over a decade of experience in beer-making (along with over a century's worth of expertise in brewing sake), Miyashita Sake Brewery made the next logical leap in 2011 by adding a whisky distiller, and started making its own single malt whiskies aged from three to five years. Though they started with only a few barrels, demand for their fine whisky has grown domestically and overseas and they are slowly increasing production.
Just recently, Miyashita Sake Brewery began selling craft gin and vodka. The gin is based on their rice shochu with the traditional juniper berries and delicately flavored with hints of coriander, lemon, and lavender, among other flavors. The result is a smooth, highly drinkable gin that will have you believing they have been making it for generations. The Crystal vodka is made with local Okayama barley and charcoal filtered to give it a clean taste living up to its namesake. You can purchase a triple set of whisky, gin and vodka in a beautiful gift box at the brewery's shop.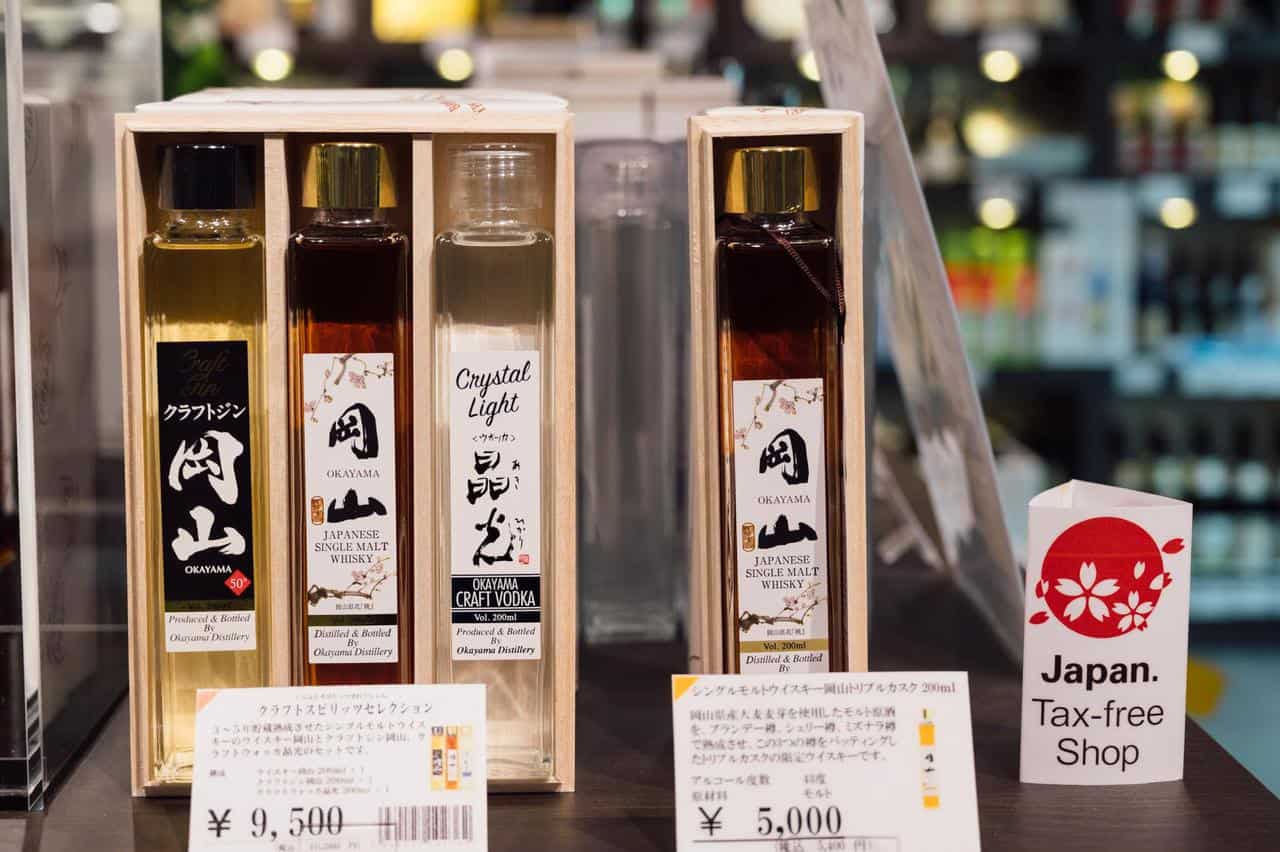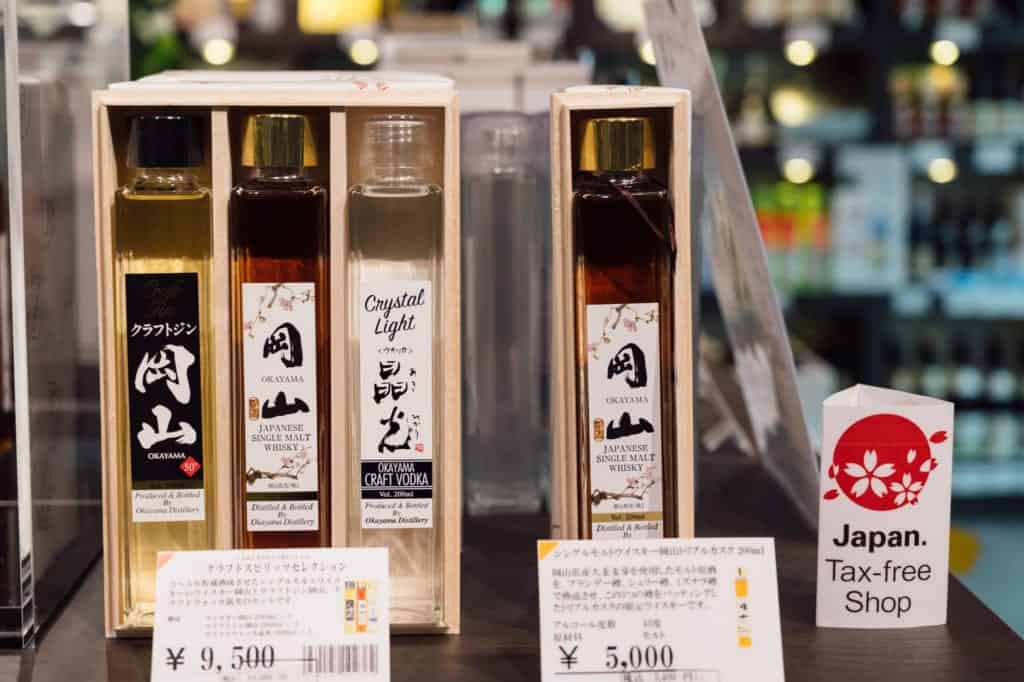 Tasting Miyashita's Spirits
Miyashita Sake Brewery has two ways to taste their products onsite: a tasting experience at Shusei no Kagayaki, Doppokan's own restaurant, or in the gift shop itself. Due to my inability to imbibe more than the smallest quantities of alcohol, I limited my experience to the gift shop, though in the restaurant, there is Beer Flight Set available. In this set, choose any 3 of the more than 10 types of beer available for 1,200 yen. Order an appetizer or a full meal to pair with it; the restaurant serves a variety of dishes made with local ingredients and even products of the brewery itself.
To ensure I didn't miss my train, I limited myself to sipping from tiny plastic cups in the gift shop. Still, the variety of spirits available to taste was quite large and the helpful staff led me from station to station pouring different samples and explaining the differences between various types of sake. Among my favorites were the Peach and Muscat liqueurs, like the sweetest fruit juice with a kick of alcohol.
In the end, I brought home one of their bottles of award-winning Junmai Daiginjo sake for a friend who is retiring, a Muscat liqueur as a birthday gift, and a couple bottles of craft beer to enjoy at home on an evening where I can fall asleep peacefully on the sofa.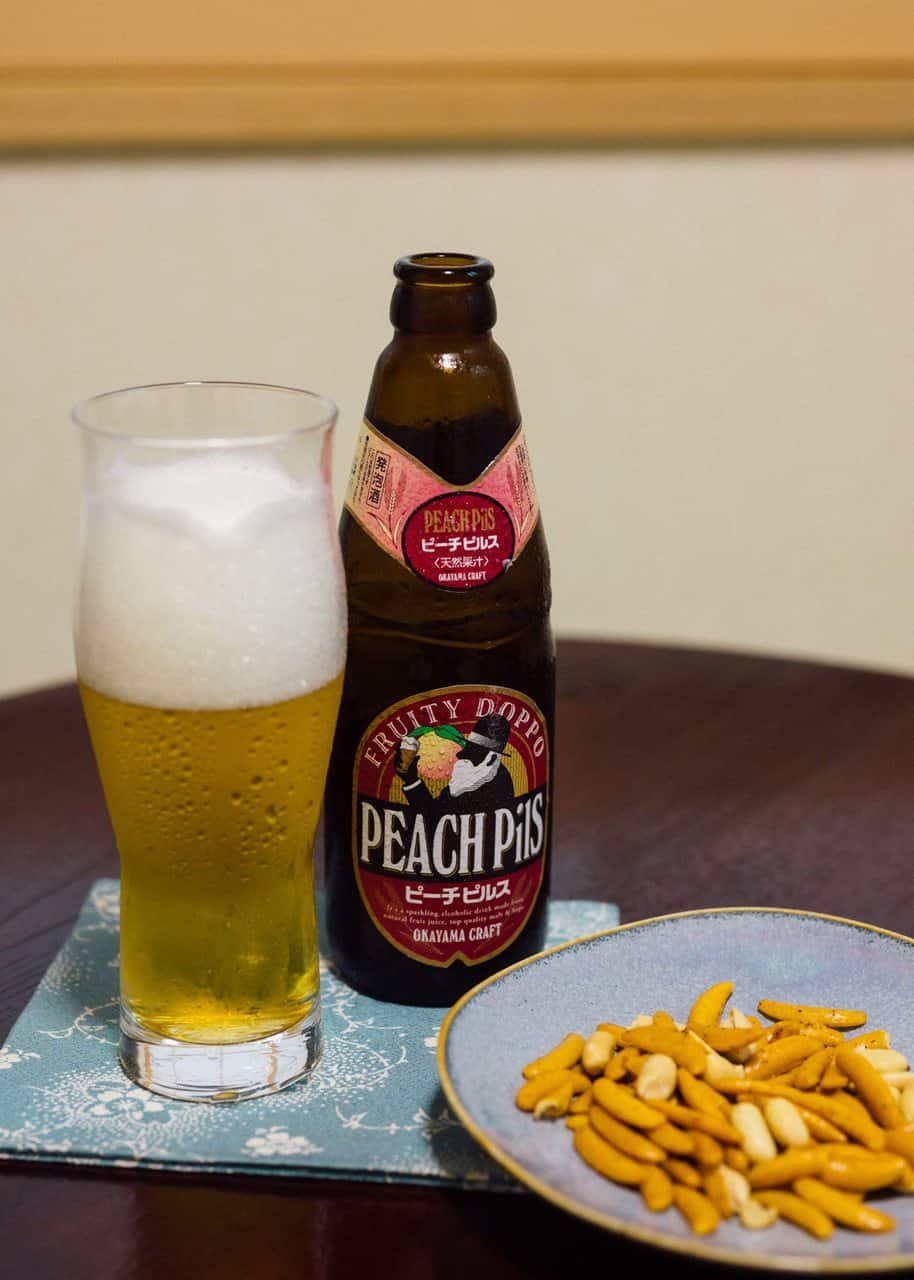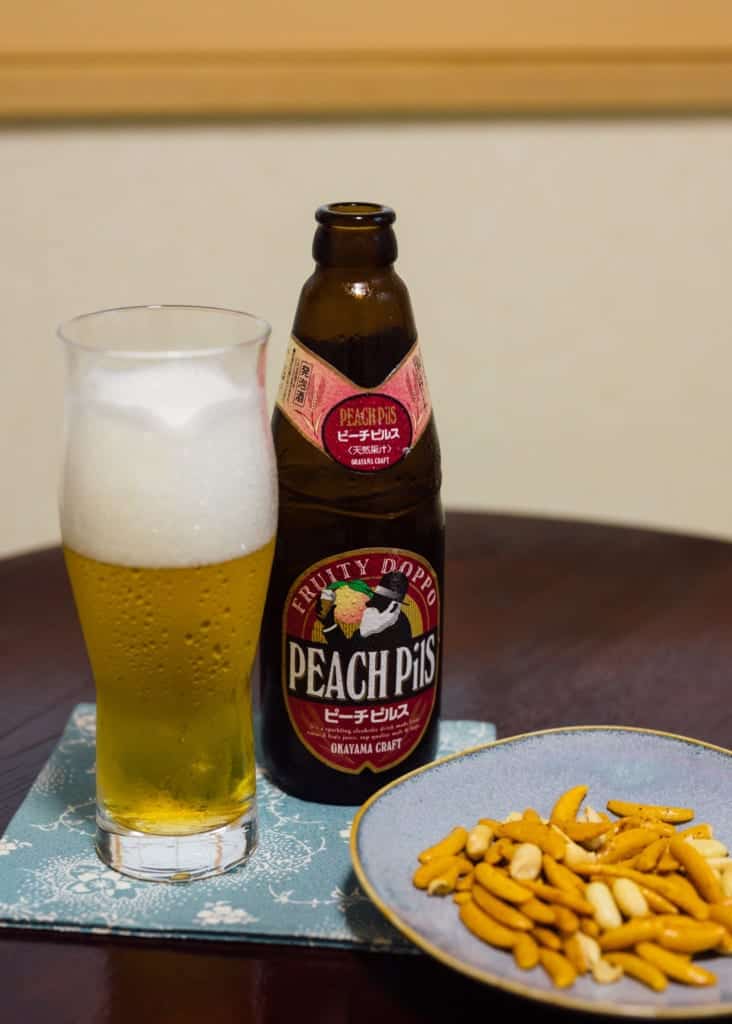 One of the beers I was curious to try was the Peach Pils, a wonderfully light lager combined with Okayama's most famous fruit. Cracking open the bottle on a humid summer night, it was a lovely refreshment, all too easy to drink with a slightly sweet, peachy flavor. Because of my preference toward sweeter beers, the Imperial Ale was also recommended to me, also smooth but packing a little more punch at 7.5% alcohol.
Getting to Doppokan
If you only have an hour or two to spare before catching a bullet train from Okayama station, you are in luck. Doppokan is nearby, only a stop away on the JR Sanyo Line, and a 3-minute walk from Nishigawara Station. If you are driving, there is a large parking lot as well.
Okayama City: Closer Than You Think
Okayama City by Shinkansen is closer than you might imagine, just a little over 3 hours from Tokyo, an hour from Kyoto, and a mere 35 minutes from Hiroshima. You can also reach the amazing art museums of Naoshima Island within an hour and a half by train and ferry.
Using a JR Rail Pass, Okayama is an easy destination for a day trip or overnight adventure to experience a part of Japan that is less traveled but no less fascinating than the popular tourist destinations.
[cft format=0]
Sponsored by Okayama city, Okayama