Imagine looking up at the open night sky to see bright shining stars; now imagine looking below, at the cold dark sea to see little blue crystals glowing under the waves, emanating their presence. These thumb-sized creatures are called firefly squid.
Firefly Squid: A Tasty Meal or a Sight to See
Literally translated in Japanese as hotaru-ika, this type of squid is quite the hit in Japan for a few brief months each year. The popularity is not only for their mystical blue hue, but also for being a delicious delicacy. I first found out about their existence as I bit down into a cooked hotaru-ika dipped in yuzu-miso at a restaurant in Tokyo. As my chewing danced with the bitter-sweet taste of the squid in my mouth, my friend showed me pictures of the western shores of Japan lined with waves of bright blue; it reminded me of the bioluminescent phenomenon back home on the shores of the American Pacific Northwest, though those are created by algae.
I decided to venture out to the Hokuriku region to see these creatures for myself.
A Trip to Hokuriku
Namerikawa City in Toyama prefecture is located on the western coast of Japan. The Toyama Bay has a long standing history and relationship with hotaru-ika who come to mate on the shores every year between March and May. In the deadest, darkest hours of the night these creatures emerge by the thousands to find mates; usually never to live long enough to see the sun rise again. If the weather permits – which is often too harsh and cold in this part of the region – a few thousand visitors each year get a chance to witness the hotaru-ika in their natural habitat by taking a boat tour. Unfortunately, I only planned my May trip two weeks in advance and the boats were full by then. Reservations open early March and fill up quickly, so if this is an activity that's high on your bucket list, make sure to call well in advance – and be prepared to get on the boat by 2am and to be layered up in winter clothes.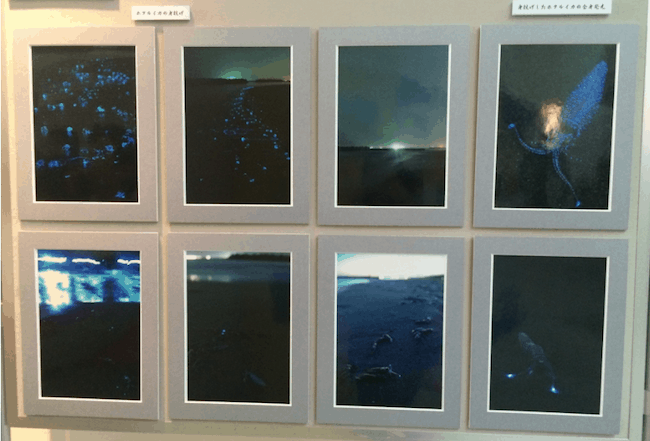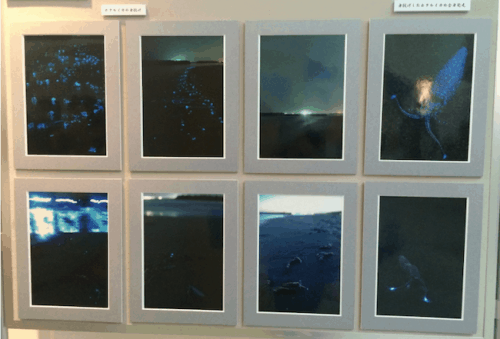 Firefly Squid Museum
Luckily, there are other ways to learn about and interact with hotaru-ika. The Hotaruika Museum is located right along the Toyama Bay. It's a museum with many interactive features geared a bit more for the younger crowd (say, 12 and under) and if you can't read Japanese, 60% of it would be hard to understand. But for an entrance fee less than 1000yen, it's worth a visit in the area. The pictures and old drawings displayed upstairs illustrate the history of the museum hotaru-ika fishing culture. Since the museum is catered to children, I was able to read quite a bit of the information with my minimal Japanese literacy. After a short history lesson, the building descends down into "sea" for the interactive lessons about all types of squids. Quite honestly, I learned so much about the diverse types of squid around the world, which is fascinating! The bottom floor also features a sea creature pool with crabs as well as hotaru-ika that you're allowed to hold (gently). These hotaru-ika are all hand-picked daily before the break of dawn to be shared with visitors.
The Firefly Squid Glow Show
The museum does their best to ethically protect and show the hotaru-ika. A documentary about this is shown in the theater. The short film is followed by the famous live hotaru-ika glowing show. The film has English subtitles, so don't worry if you can't understand Japanese! The theater experience is perhaps the best part of the museum. Since photography isn't allowed for the glow show, you'll have to go see for yourself what the hotaru-ika show looks like. I can tell you, though, that the glowing squid were far more beautiful in the pitch black room than their "firefly" name do them justice. One unfortunate news, however, is that aside from illuminating when looking for a mate, hotaru-ika also flash up when they feel under threat. Make sure to keep this fact in mind if this activity toys with your values. The real-life hotaru-ika are only shown in the museum during the mating season (March – May). During the other months, the show is replaced with a generated light show.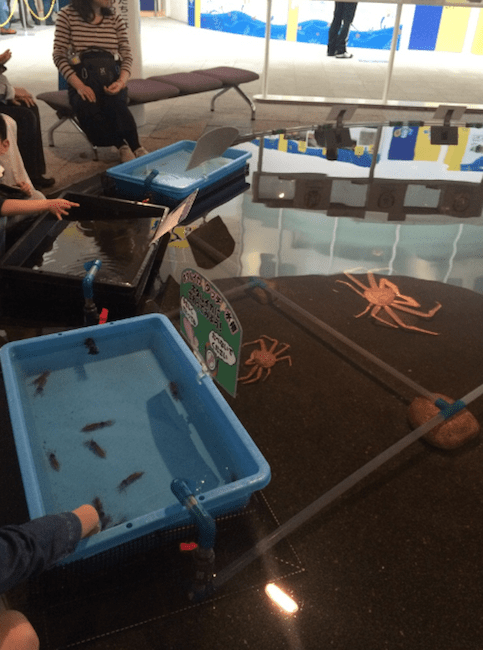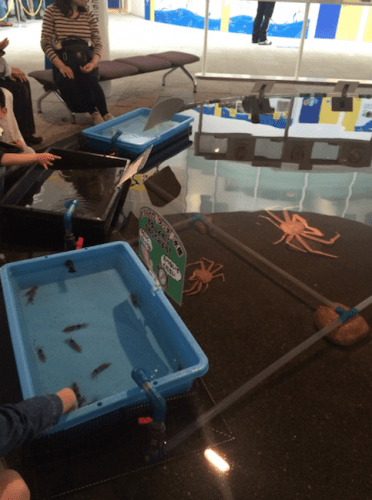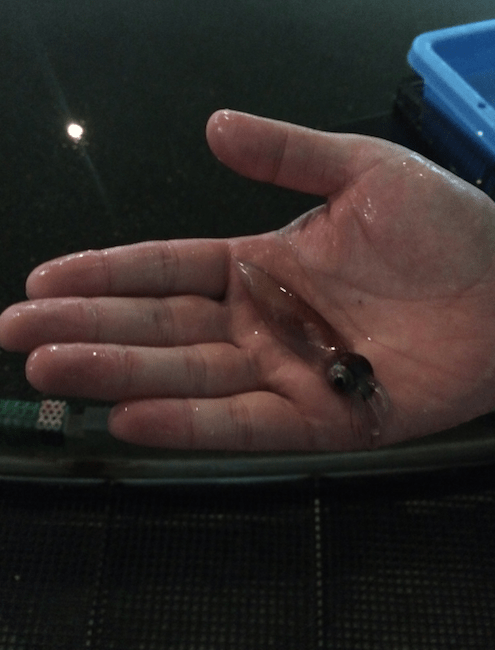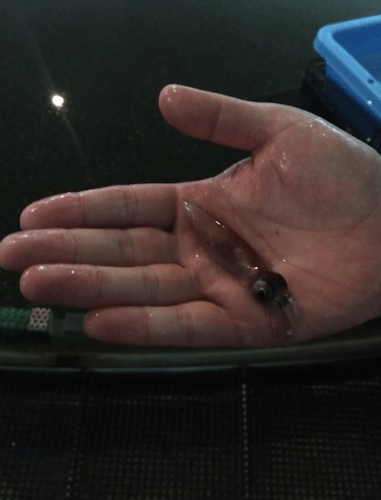 Firefly Squid Museum Restaurant and Gift Shop
The museum also features a restaurant (which we didn't go to) and a seafood gift shop/café. My host family and I ate the fried hotaru-ika (flavored like Japanese Karaage fried chicken, but much crispier) which was so salty and delicious. I also recommend the hotaru-ika burger that I regret not trying (and still think about, a month later). There's hotaru-ika available for free tasting, and any seafood bought here can be shipped around Japan. Another popular dish here is the boiled hotaru-ika. You can buy uncooked hotaru-ika by the dozens and boil them yourself right there in hot pots the café provides. This is for the brave souls who want to whole Japanese experience here! My host family bought a pack of dried hotaru-ika instead, which we cooked in the rice cooker with rice and soy sauce at home. This was a delicious ending to a fun filled day learning about such a small creature that leaves a big impact on the region.
For a youtube video of what glowing hotaru-ika really look like, click here.
---
Hotaruika Viewing Boat Tour (mid March ~ mid May)
English click here, Japanese click here
Reserve a spot in advance, they fill up quickly!
Hotaruika Museum (open year round but live firefly squid are only here March – May)
English click here, Japanese click here
| | |
| --- | --- |
| Name | Hotaruika Museum |
| Category | interactive museum |
| Address | 〒936-0021 Toyama Prefecture, Namerikawa, Nakagawara, 410, Japan |
| Access | [map]〒936-0021 Toyama Prefecture, Namerikawa, Nakagawara, 410, Japan[/map] |
| Opening Hours | 9am - 5pm |
| Price Range | ¥500~800 adult; ¥250~400 child *seasonal change in price |
| Payment options | Both |