What is it Like to Experience Summer in Japan?
Which Gardens are Offering Parasols, and When Exactly?
Testing Out the Umbrellas at Hamarikyu Gardens
It took about 10-minutes from opening the umbrella for my face to finally cool down! Only then, could I notice the difference that the parasol made. Not only had my "sweat-veil" disappeared, I could also walk faster than 1km per hour.  If you're in Tokyo over the summer months, why not try one out for yourself and let us know what you think?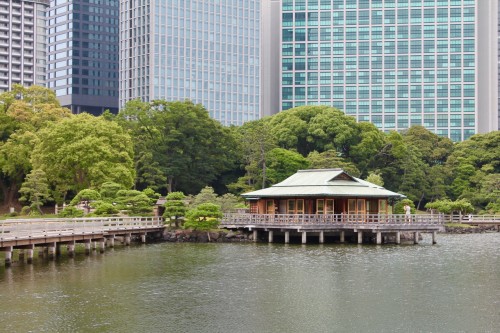 VOYAPON has been supporting the Heatstroke Zero Project for education and prevention of heatstroke since 2016. For more details, please check out the official website: Japanese, or in English.