In the quest for a place's identity, Setouchi asked itself what it wanted to be and found its answer to what makes us human and nourishes our soul: (re)building a collective ethos around art. The power of art relies on a mutual understanding between creator and spectator, and at the same time, opens venues for new interpretations. This is how art subjects us to transformation. We're not the same anymore after connecting through this shared insight.
As a starting point with the region's industrial history and the country as a whole, themes of "development" — 2016's Okayama Art Summit's leitmotiv and overarching topic surrounding the various art projects across Setouchi— take new inward meanings. This includes the ways evolution is understood, rebuilding from existing structures, and finding growth within sustainable means, like examples from Inujima's art installations, the most prominent island out of the Setouchi archipelago hosting the Setouchi Triennale.
What follows is a series of observations from an art-packed day in Okayama.
When Art Creates a Synergy With its Environment
Increasing the city's touristic value is one of the objectives of the Okayama Art Summit, so it's a clever choice to do so by freeing art from the boundaries of an enclosed space.
Pieces from Past Okayama Art Summit Exhibitions
Public open-air art is a welcome disruption of the urban landscape, which sometimes becomes part of that very same landscape. Such is the case of works featured in past editions of the Okayama Art Summit. Adding new meanings to existing landmarks also creates new opportunities for city attractions. Whether people come to Okayama for these installations or not, I feel there's a sense of wonder in "catching" art in the wild while discovering the city.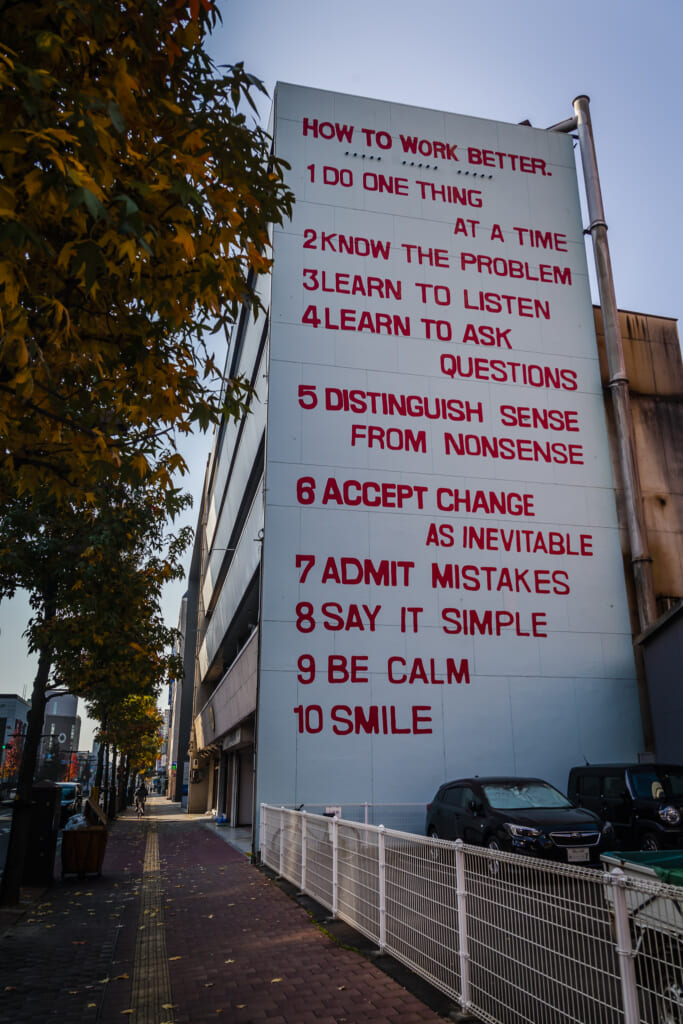 How to Work Better, a simple list of advice for the workplace, is often found in Peter Fischli and David Weiss' body of work, generally dealing with art inspired by the banality of daily life. The Swiss pair took it from a poster found in a ceramic plant in Thailand, and it's been subsequently featured in buildings in Zurich and New York before being reproduced in Okayama. I had fun imagining all the mixed reactions to the prescriptive wall from daily passersby. Some may find solace in these easy and effective rules, while some may snicker at what rightfully looks like an empty and copied ad-nauseam corporate slogan, neither being wrong nor right about their take.
Then there's Faceted Development from Liam Gillick, a British artist currently based in New York. As the artistic director for 2016's Art Summit, following a body of work exploring the social function of art and usually associated with relational aesthetics, he also modified an existing landmark. A small square's white tower at a busy intersection became a radiant and colorful work of art, a change that would be permanent.
Energizing Local Communities: Okayama Tenjinyama Culture Plaza
A spectacular landmark from brutalist and modernist architect Kunio Maekawa, Tenjinyama Culture Plaza (天神山文化プラザ) is a multidisciplinary space managed by The Okayama Prefectural Cultural Federation. As a community hub for various cultural activities, we can find exhibitions from established artists and independent activities for local artists across their five exhibition rooms. There's also a library, a cultural information center and a large hall that allows performances for theatre companies from the prefecture.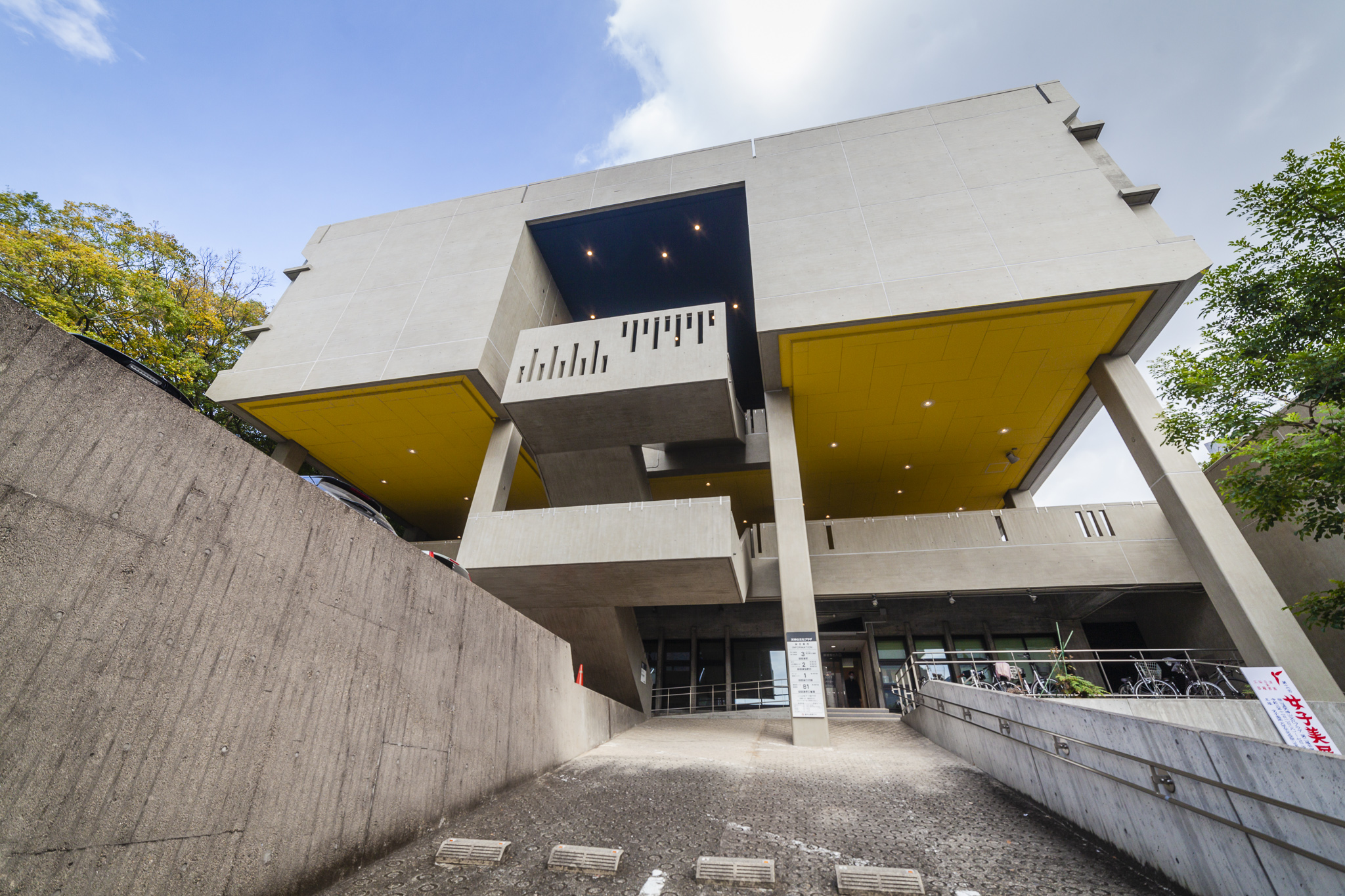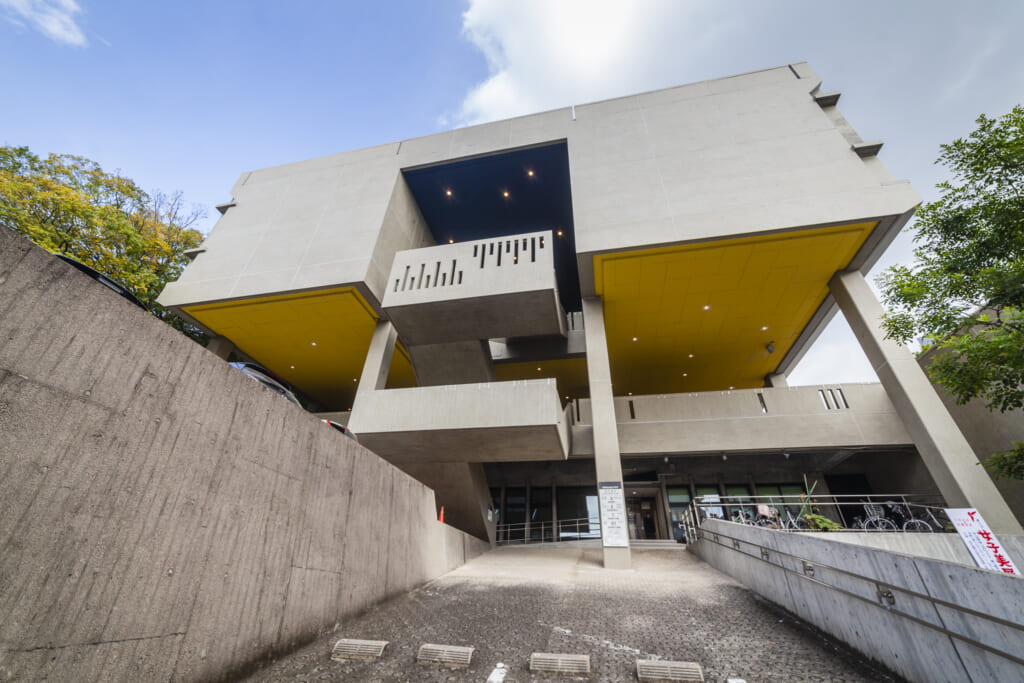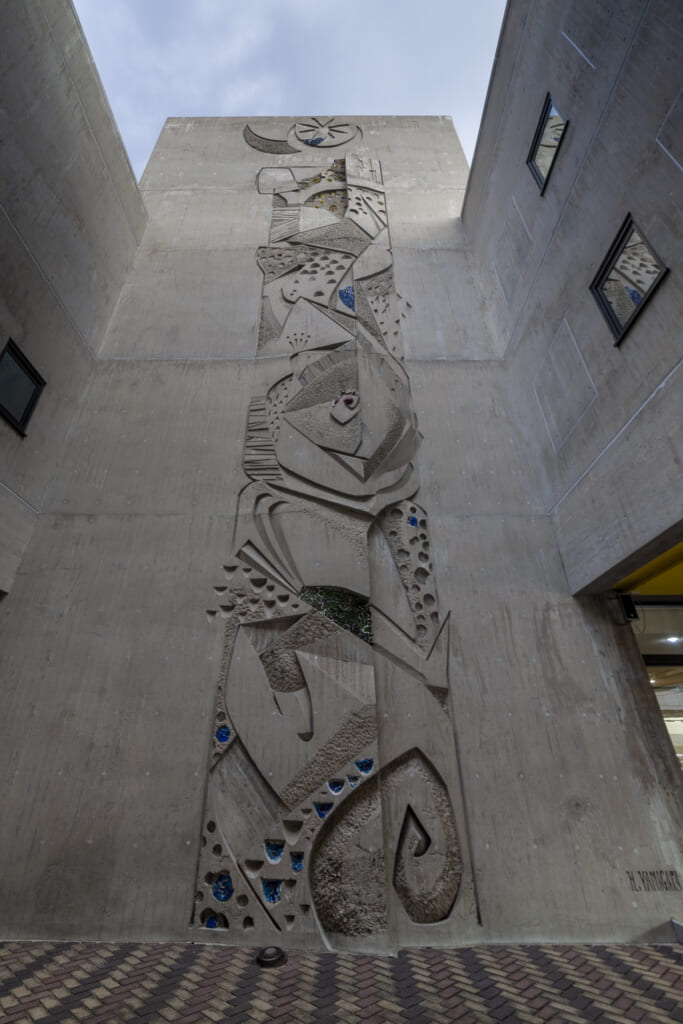 Past Meets Future: Hayashibara Art Museum and Fukuoka Shoyu Gallery
Coming from Tokyo, where sentimental attachment to old buildings often ends in heartbreak for history and architecture enthusiasts like me, seeing examples of the opposite in Okayama felt like a breath of fresh air.
Hayashibara Museum of Art, Keeping Alive Samurai and Traditional Arts Legacy
Born out of a lifelong love of Japanese traditional arts and historical objects, the Hayashibara Museum of Art (林原美術館, Hayashibara Bijutsukan) is the legacy of Ichiro Hayashibara, a prominent businessman who devoted himself to amass a collection of about 10,000 pieces including treasures from the Ikeda clan, rulers of the former Okayama domain. A former guesthouse inside that used to be Okayama castle's inner moat was restored and given a new lease with an infrastructure expansion designed by Kunio Maekawa, fusing polar opposite styles into an eclectic building.
Instead of having a permanent exhibition, 5-6 temporal exhibitions take place every year, rotating the collection's contents with external additions depending on the theme. During my visit, there was a fascinating exhibition on Japanese short daggers used as protective talismans, called mamori-gatana (守り刀, protective sword). It wasn't just a showcase of historical objects, as I thought. There were also many contemporary ones, some with unusual designs and others inspired by popular culture. As I voiced my surprise, the museum guide expressed how the tradition evolves to stay alive, which they also wanted to show.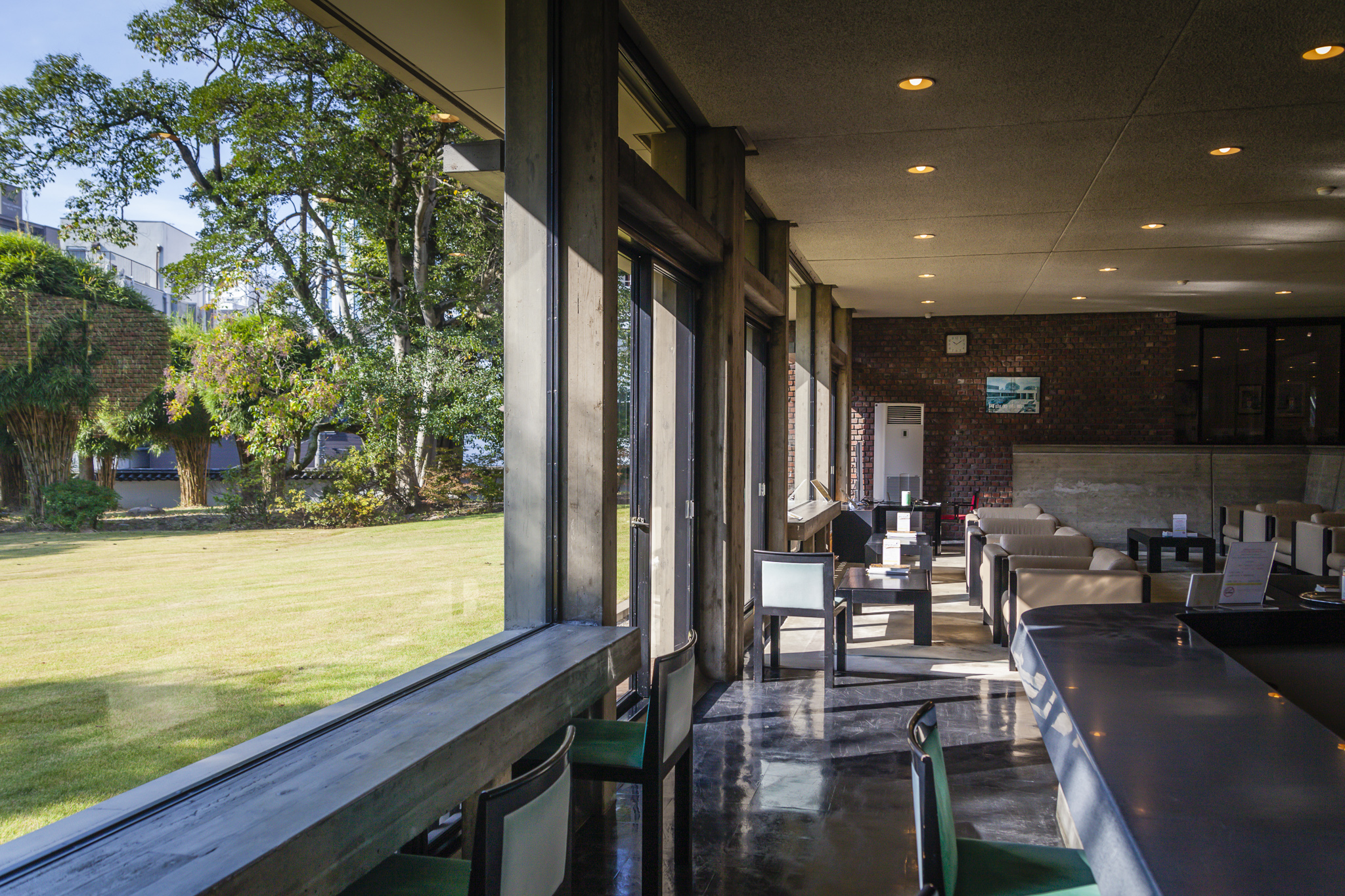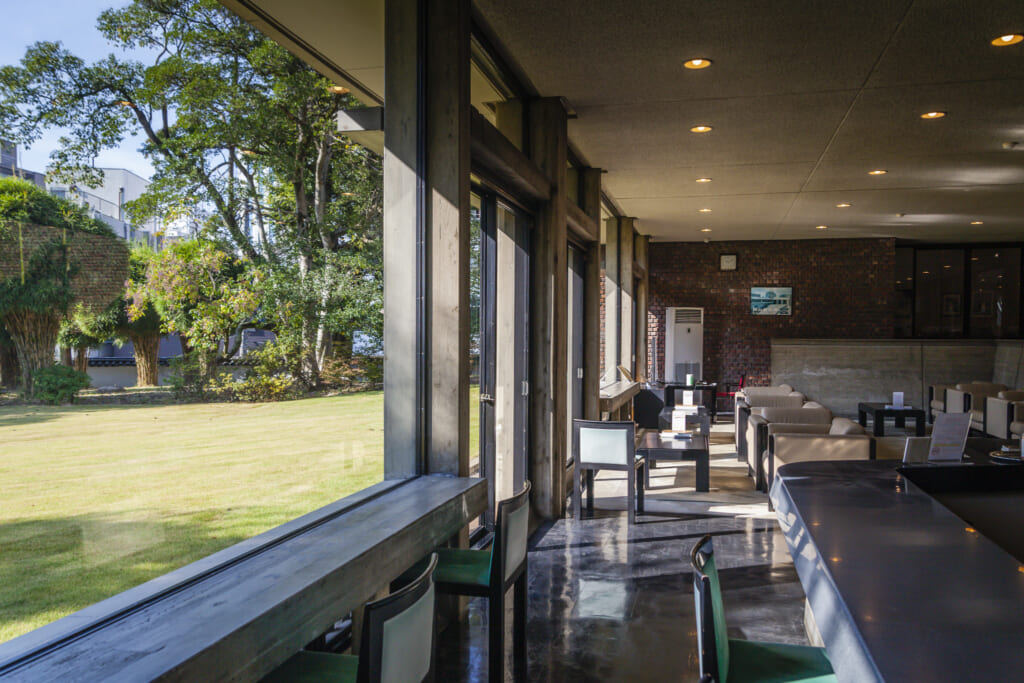 Fukuoka Shoyu Gallery, From Soy Brewery to Art House
The Former Fukuoka Soy Sauce Factory is a historical Meiji era building that used to be a soy sauce brewery. The Ishikawa Cultural Foundation renewed it and rebranded it as Fukuoka Shoyu Gallery in April 2021 as part of efforts to increase dynamism in the area and promote local culture. The inaugural exhibition, available until March 2022, fell to none other than teamLab's cutting-edge art collective. I never imagined drinking tea in darkness would be so enjoyable until I visited this space.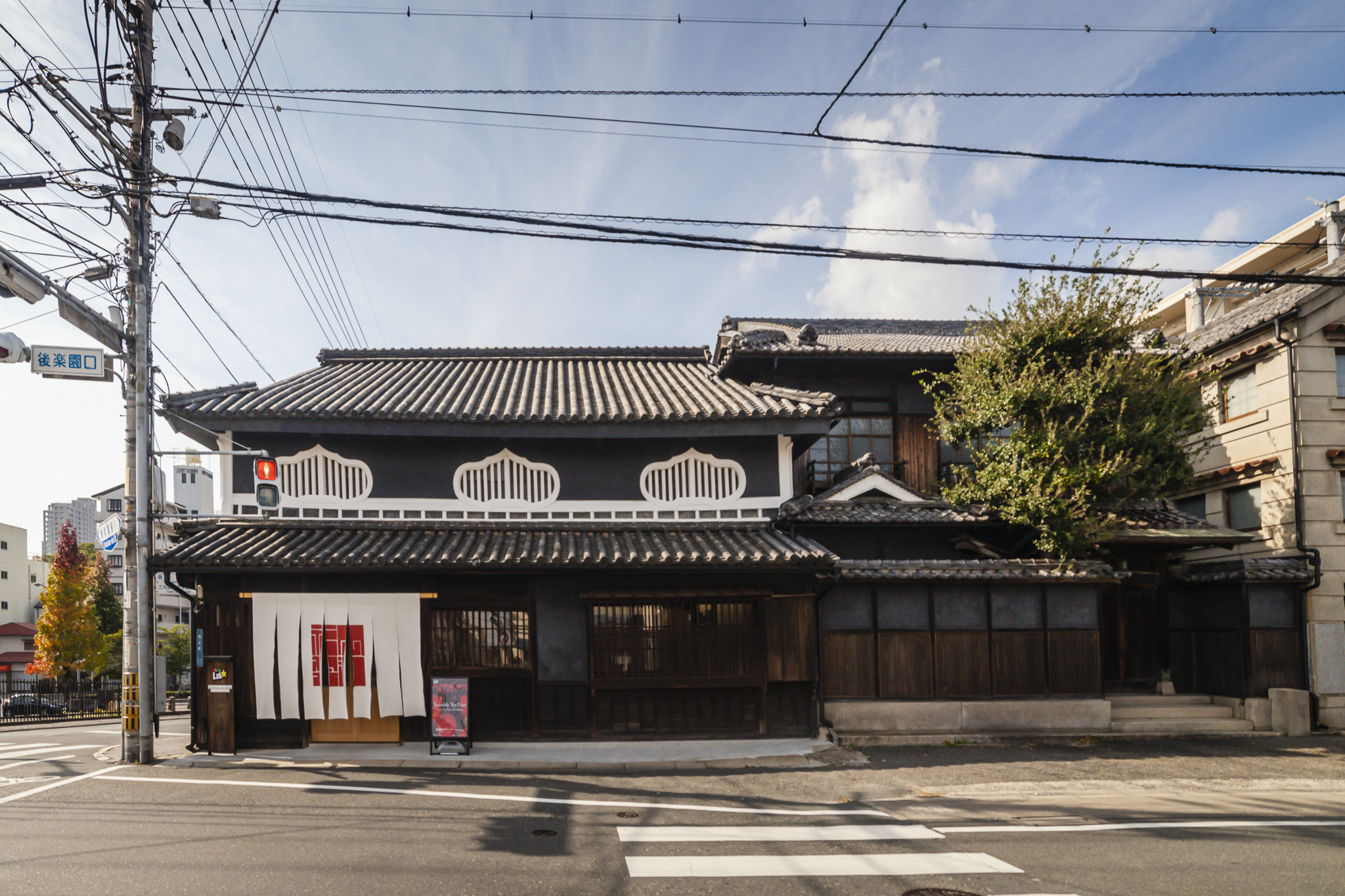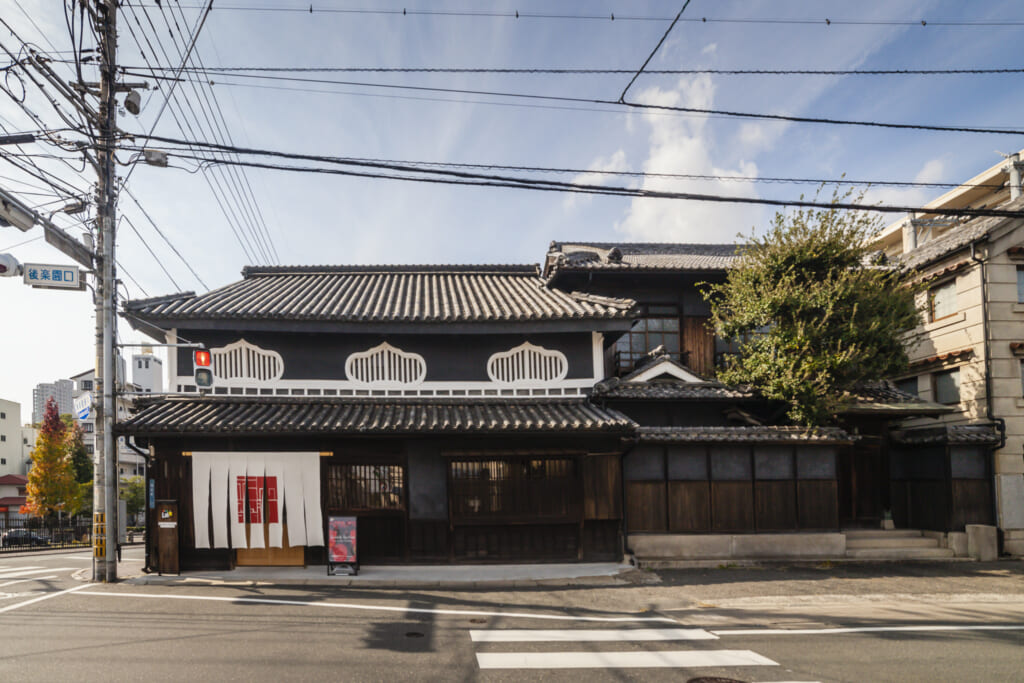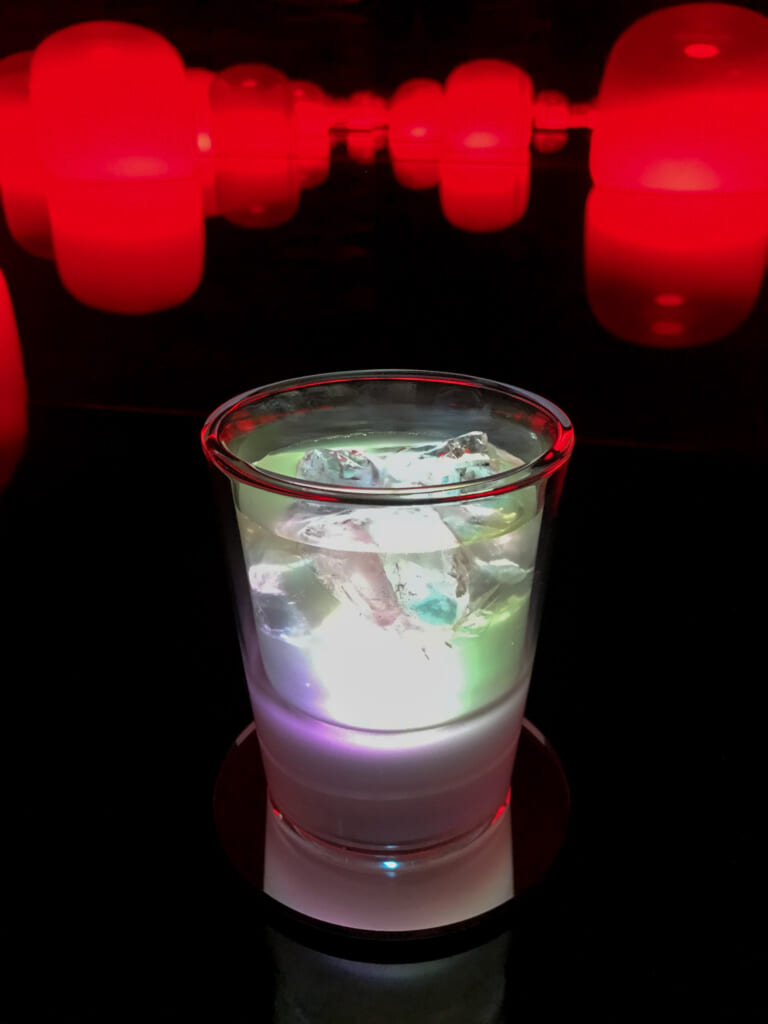 East meets West: Artist&Architect
One of the greatest challenges of incorporating new tendencies is maintaining a balance. Japan's ambivalence between traditional and vanguardist architecture takes another step further when art is added to the mix. Having discussed the ideas of art blending into the public urban sphere and functioning as an interactive artifact, I was utterly mindblown by The A&A Project's approach: World-class artists join hands with leading Japanese architects to create art installations as dwelling quarters that go well beyond the practicals of having a roof to sleep under.
A&A Jonathan Hasegawa: (Not) Another Neighbourhood House
The brainchild of Berlin-based British artist Jonathan Monk and Japanese architect Go Hasegawa became a surprise the second I stepped inside. A discrete exterior that took inspiration from the old houses that used to occupy the site harbors an interior straight out of a sci-fi setting that still retains the spirit of Japanese warmth and minimalism through wood and warm tones. Monk's penchant for conceptual and minimal art finds a fitting partnership with Hasegawa's clean lines and environmental blend style. The resulting piece meets external expectations while internally shattering them in a multi-layered approach to conceptual space.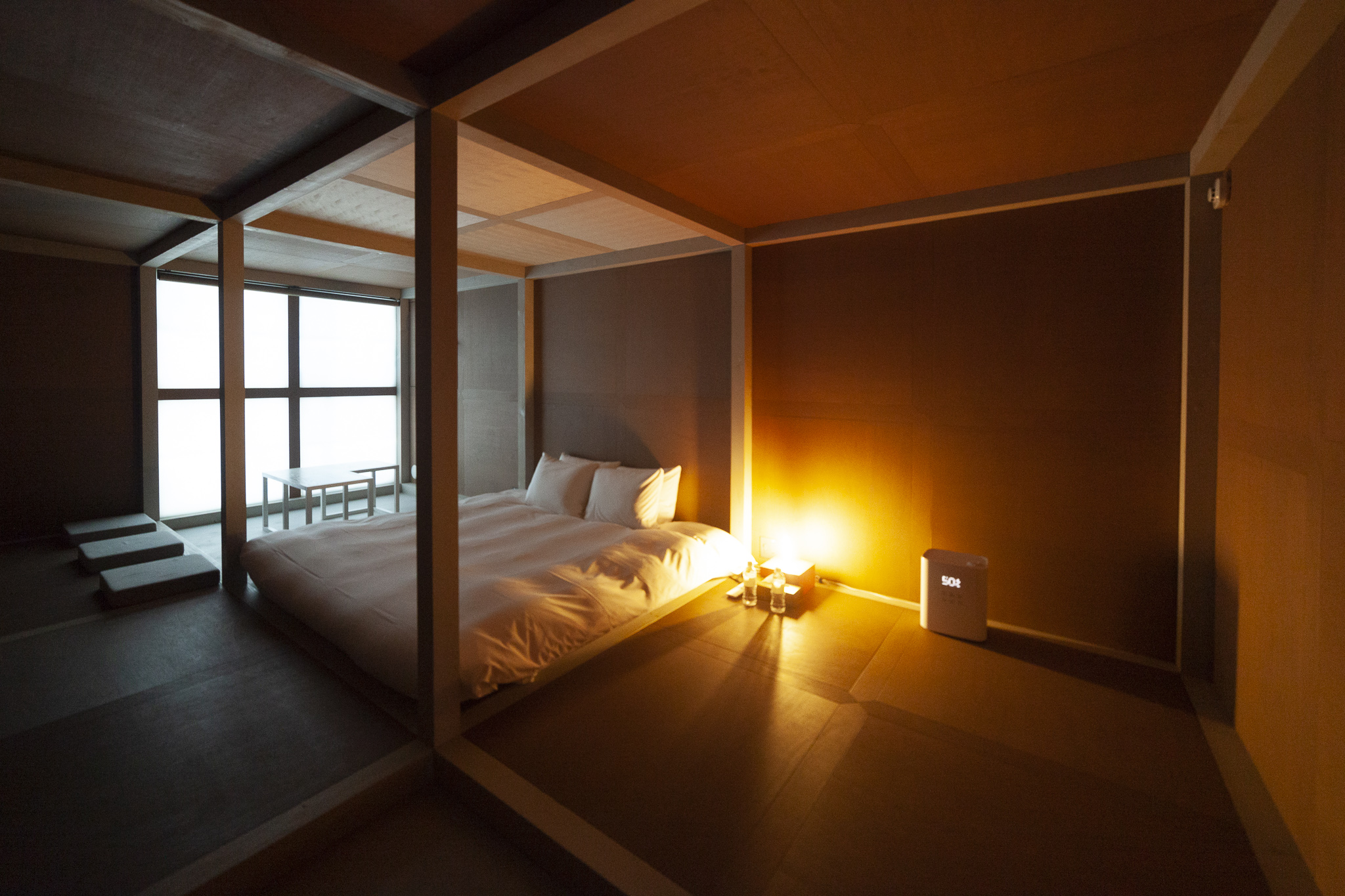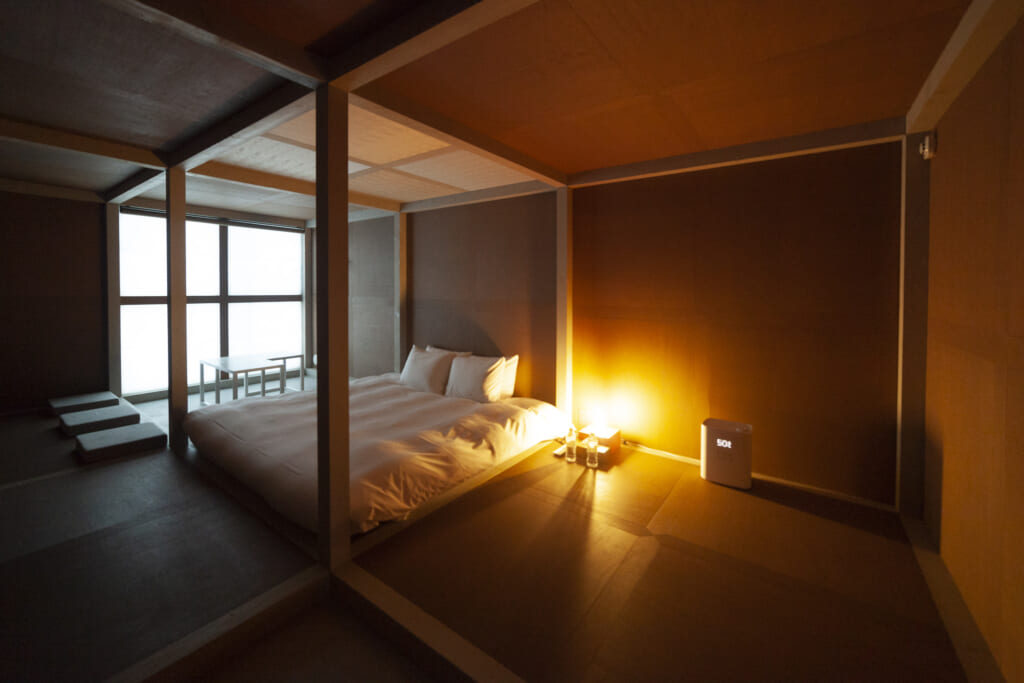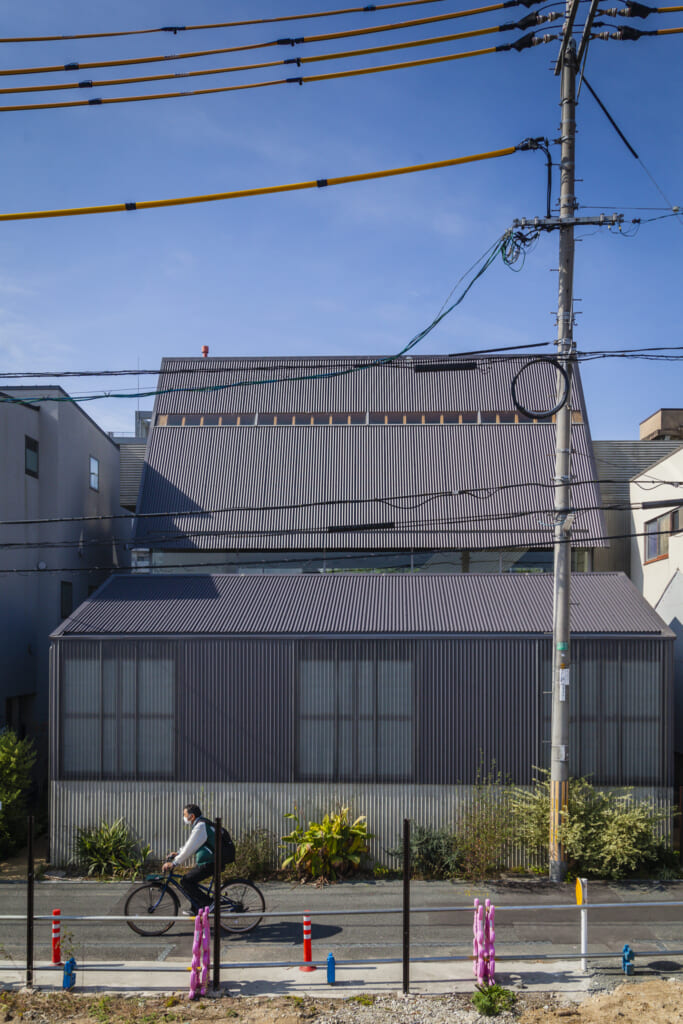 A&A Liam Fuji, "The Manabe Equation House": Upside Down Perspectives
At the time of writing, I'm still struggling to pick up my jaw from the floor. Art and architecture take on sciences for a mind-bending creation that takes a page out of Escher's mathematical illustrations. Liam Gillick's signature aesthetics about environment and globalization join forces with Mount Fuji Architects Studio's design sensibility to pay homage to Nobel Prize-winning meteorologist Syukuro Manabe. His ground-breaking mathematical calculations well before its time brought forth a yet-unseen insight into our society's understanding of climate change.
And yet, the eye-catching facade didn't prepare me for the interior experience. A maze of stairways and the labyrinthic route I had to follow to enter each space create a sense of uncertainty and challenge for every step I take while interfacing with the structure. Manabe's equations are framed and hung on the walls in some of the house's rooms, lest we forget the scientist's paramount contribution. A few moments I became concerned with the possibility of getting lost, which probably would have happened without the aid of my guide. Perhaps a stern warning of the entrapment that awaits us as a society when we fail to understand the complexities of our environment.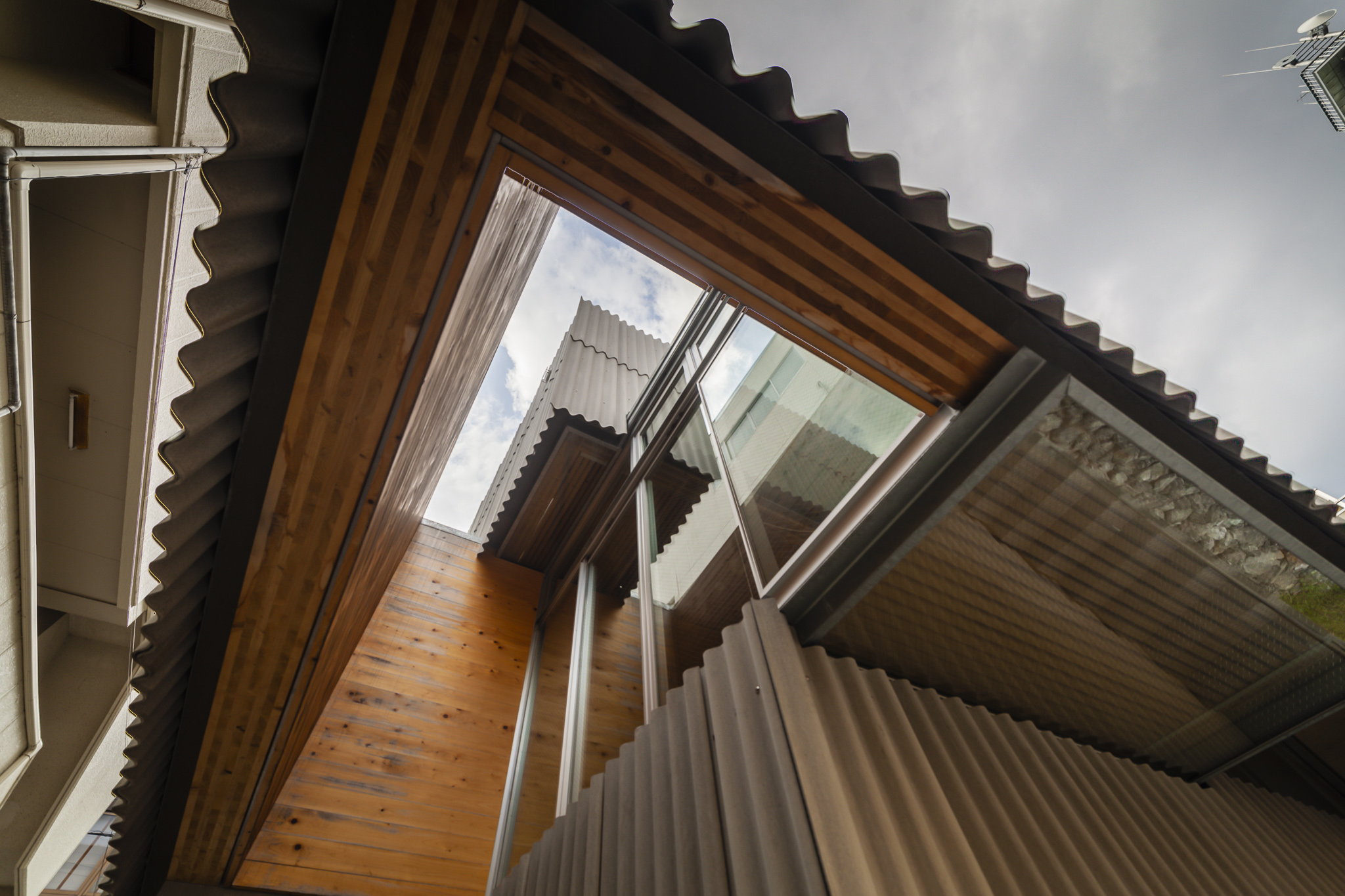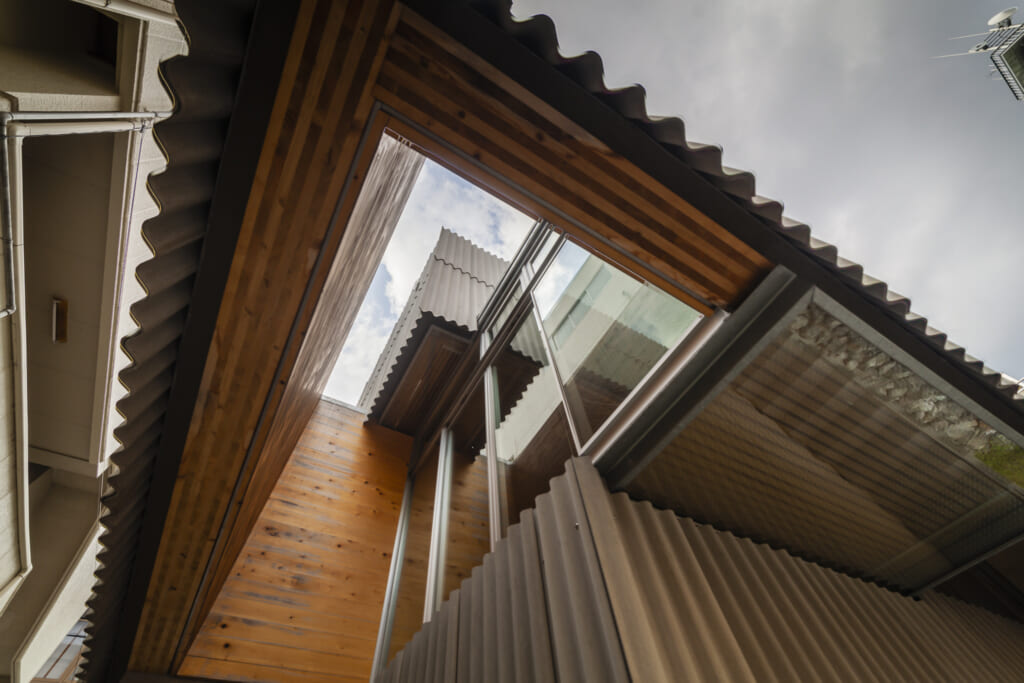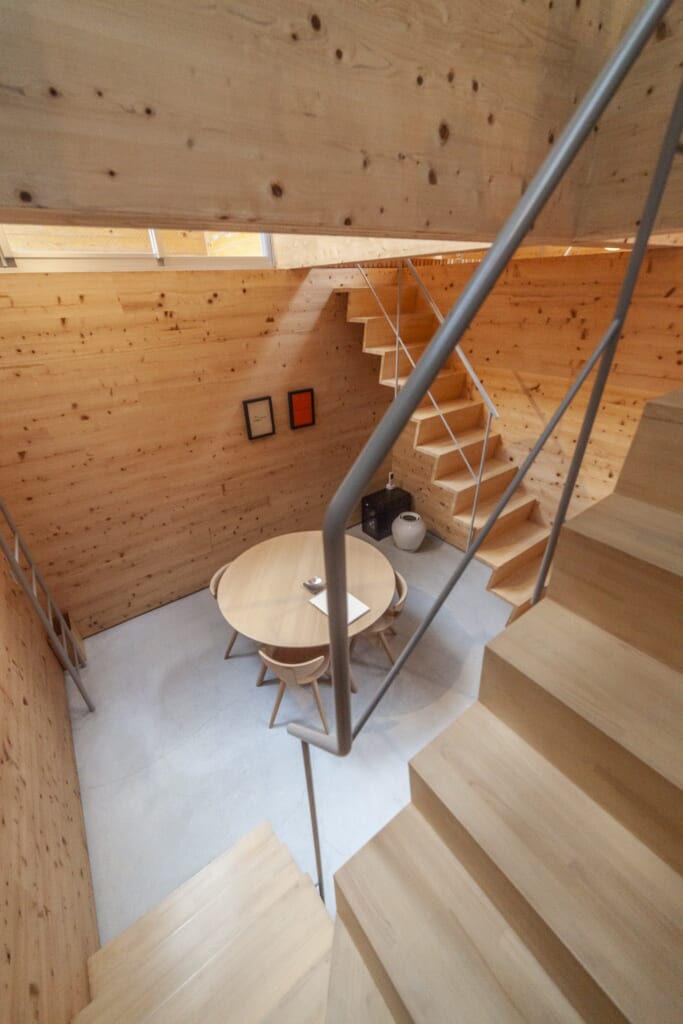 Getting to Okayama
As one of the country's largest transport hubs, it takes less than 1 hour and 10 minutes to fly to Okayama from Tokyo and about 3 hours via Shinkansen. From Osaka and Kyoto, the bullet train takes about 1 hour.
Through the past few decades, an art renaissance in the Setouchi area has fostered a vibrant scene that's turning Okayama and the surrounding region into what I feel could be called Japan's art capital. Finding one's own identity while incorporating external influence can sometimes feel daring, but results can also be rewarding. Traversing these spaces was for moments mesmerizing and stimulating, seeing this evolution into something new yet uniquely Japanese.
Sponsored by Okayama city, Okayama