Sponsored by Koshimizu Tourism Association
Hokkaido is Japan's largest prefecture and is renowned for its incredible, mostly undisturbed landmass. Consequently, there are numerous places in this stunning prefecture that most of us have never been to. I was fortunate enough to visit one of them recently, the small town of Koshimizu-cho (小清水町), in eastern Hokkaido.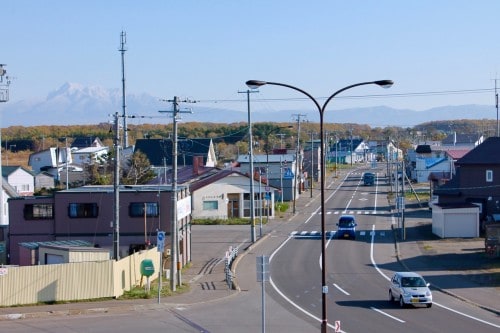 Koshimizu-cho is less than 100km away from Shiretoko National Park, commonly known as one of Japan's most pristine national parks. This town, of only 5,000 inhabitants, is a popular bird-watching spot but it only has a handful of restaurants. So, if you don't know where to look, you may not find them! In this post, I will show you where you can eat in Koshimizu and introduce the three restaurants that comfortably satisfied my appetite.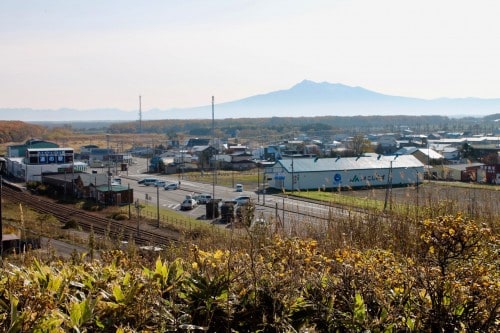 1) Ramen Taroyama (らーめん太郎山)
The first cuisine I had the pleasure of sampling was lunch at Ramen Taroyama, next to Hama-koshimizu (Koshimizu's closest train station). If you're driving, there is free parking available at the station, which is also a 道の駅 (Michi no Eki / rest stop).
When you enter, simply indicate how many people you are with your fingers and take a seat in a booth or at a counter.  English menus are available at the table, so you can get ordering quickly!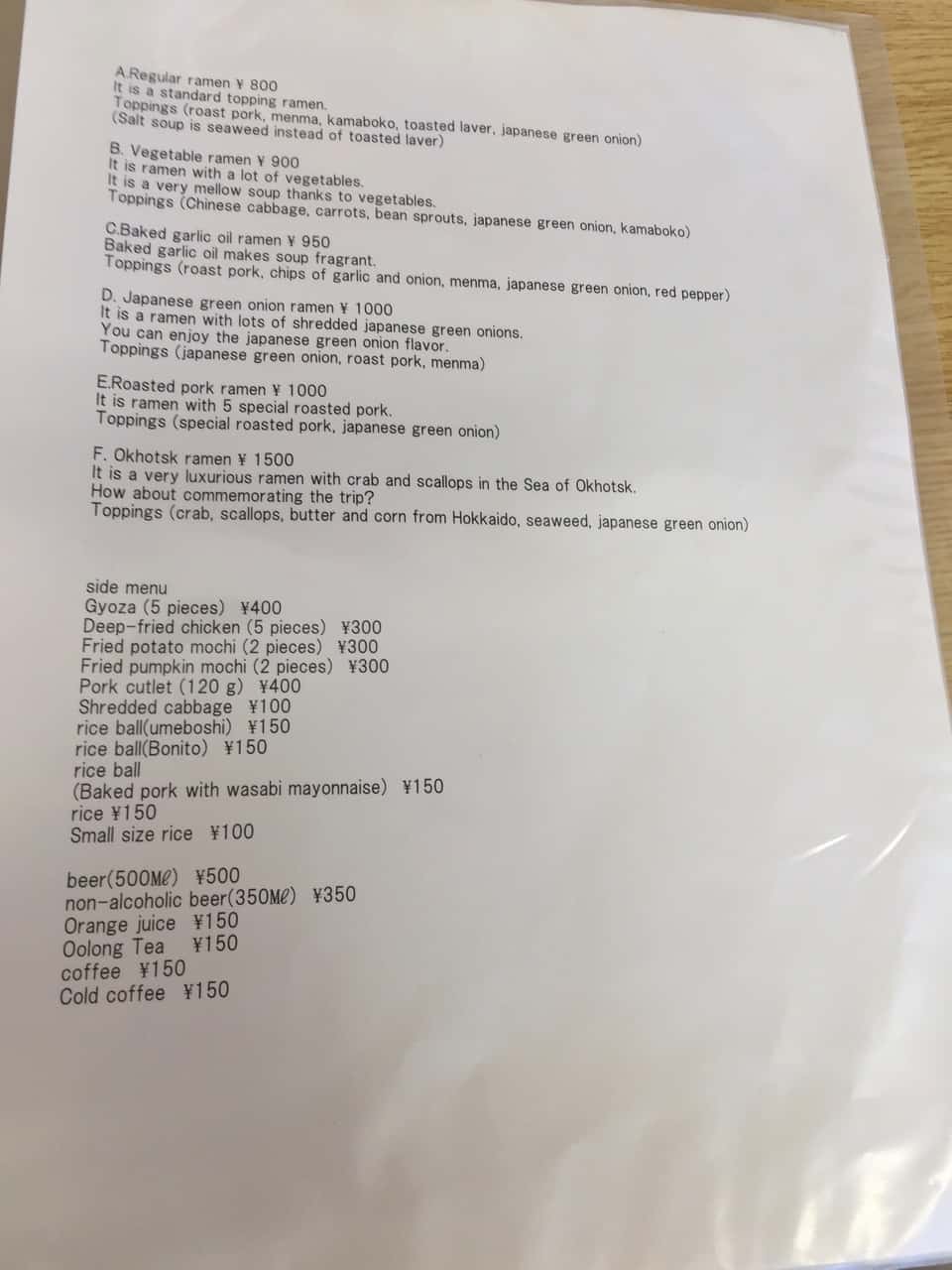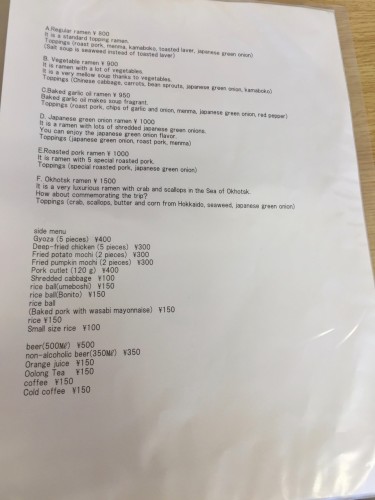 To create your perfect ramen, you will need to choose a base flavour (e.g. miso, soy sauce etc.), and a ramen filling. There are six different fillings available, ranging from the ¥800 classic ramen, to the ¥1,500 luxurious seafood ramen. If you're feeling hungry, you can also select a side order or two, or four! No one's judging!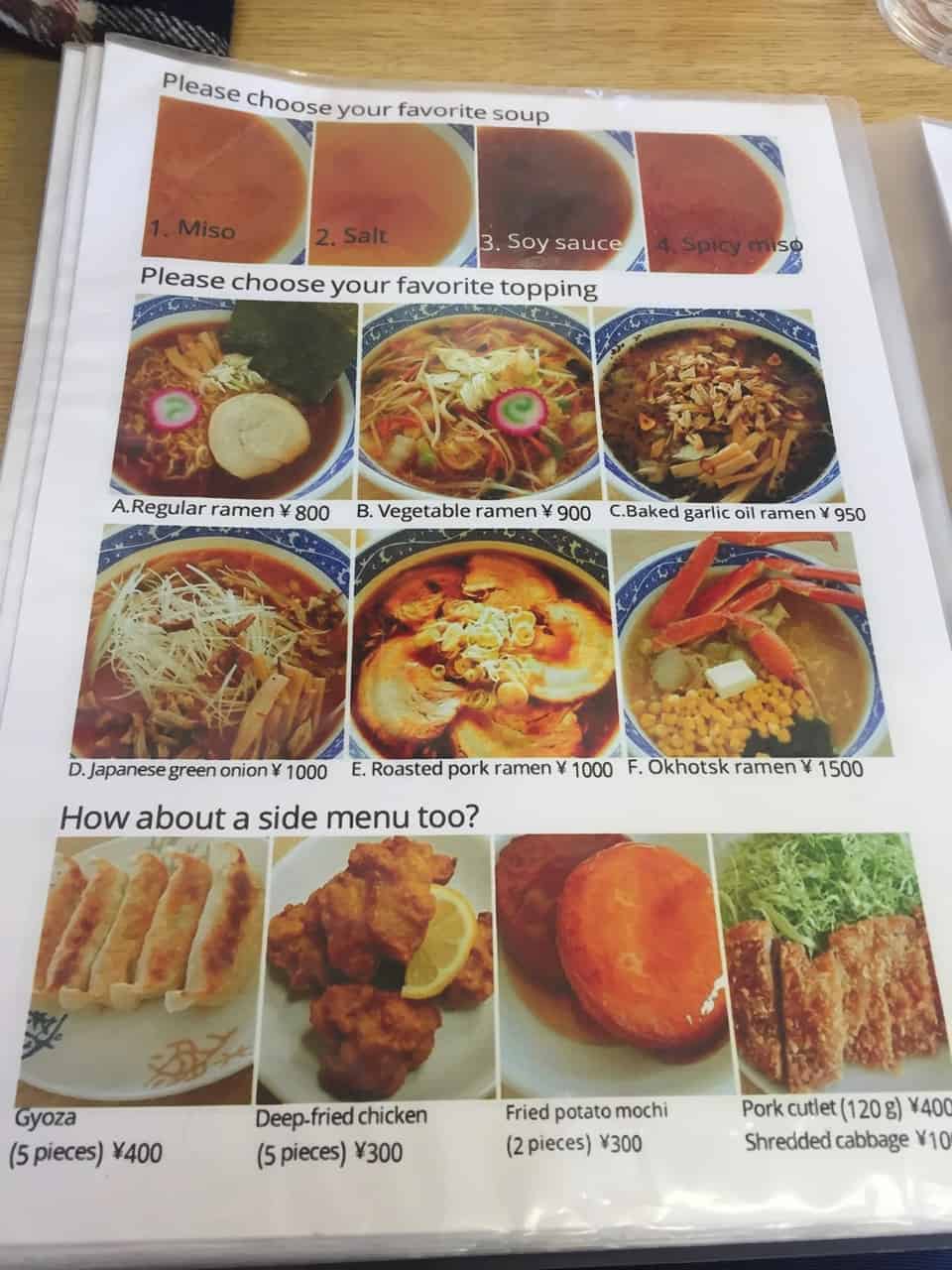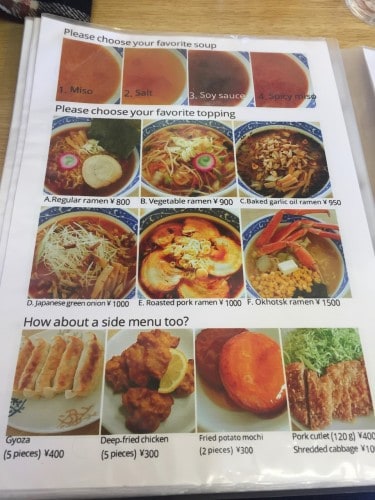 I ordered the vegetable ramen with a soy sauce base at ¥900, and a side of potato mochi for just ¥300. I am the kind of eater who saves their favourite part of the meal until the end, and I am particularly partial to a mochi ball, so that was what I did. I was so full after the ramen that I almost toppled over when I left my seat!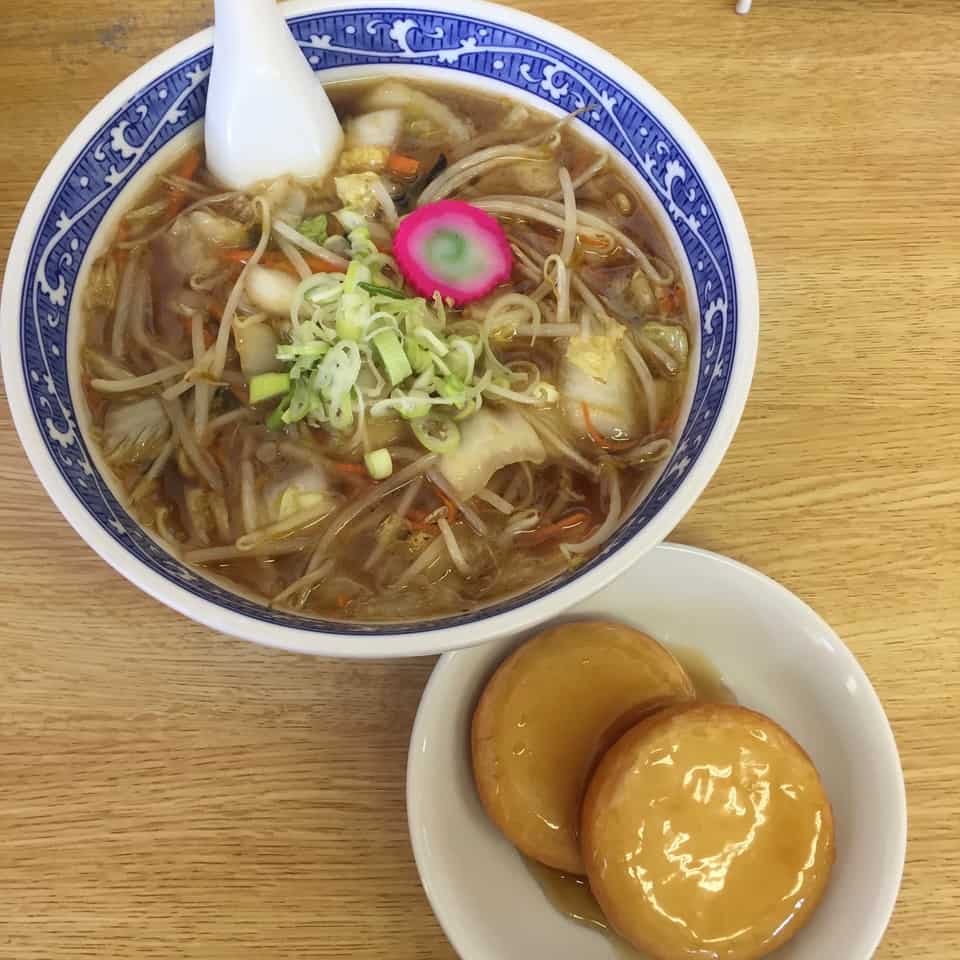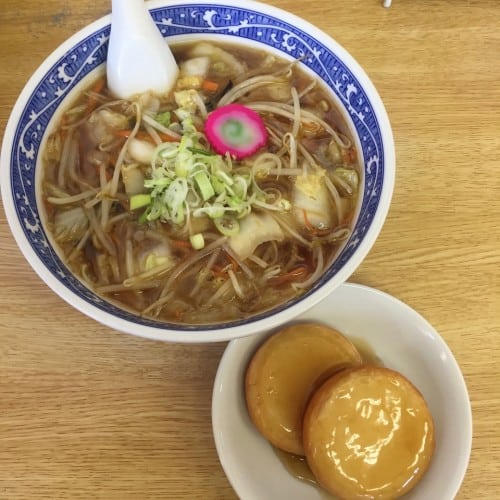 2) Obachan no Ie (おばちゃんの家) – Soba
If you know a bit of Japanese, you may know that "Obachan" is a respectful way to address an older lady, or an aunty. In this instance, Obachan no Ie means the "old lady's house", and it's a Japanese soba restaurant just around the corner from both Hama-Koshimizu station and the ramen restaurant above. Here, you can choose between rice and soba dishes, although during lunch hours they only serve soba.
When you enter, you can just indicate how many people you are and take a seat on the tatami mats or at a regular table. There is an English menu available, so ask the staff to get it!
The menu is divided into two sections: cold soba (つめたいそば/tsumetai soba) and hot soba (あたたかいそば/atatakai soba). I ordered the 海老天 (ebi ten/hot tempura prawn soba), which was ¥800 and it was delicious!
3)  Olango(オランゴ) – Western
One of the only Western-style restaurants in the area is Olango, which serves Italian and French food tailored to the Japanese palette! Of the three restaurants, I would say that this one is the most suitable for an evening meal, since it's atmosphere is more formal and it has the added bonus of a bar. It's also located in Koshimizu-cho town centre, so is easy to walk to and from if you want to have a drink.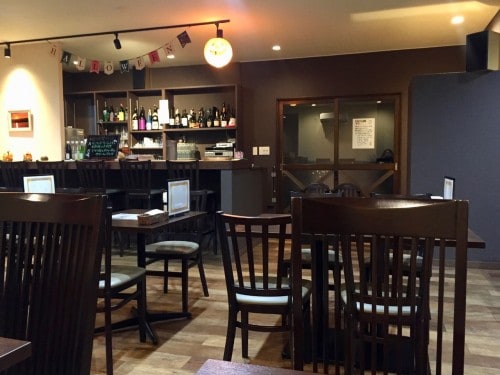 Olango doesn't have an English menu yet, but the staff were extremely patient and did their best to guide me, which was very much appreciated. The main courses here cost between ¥800 and ¥1,500, with side dishes between ¥200 and ¥800. Most of the main courses fit within two categories, pizza (ピザ) and pasta (パスタ), but there are other dishes available such as beef stew (ビーフシチュー) and omelettes (オムレツ).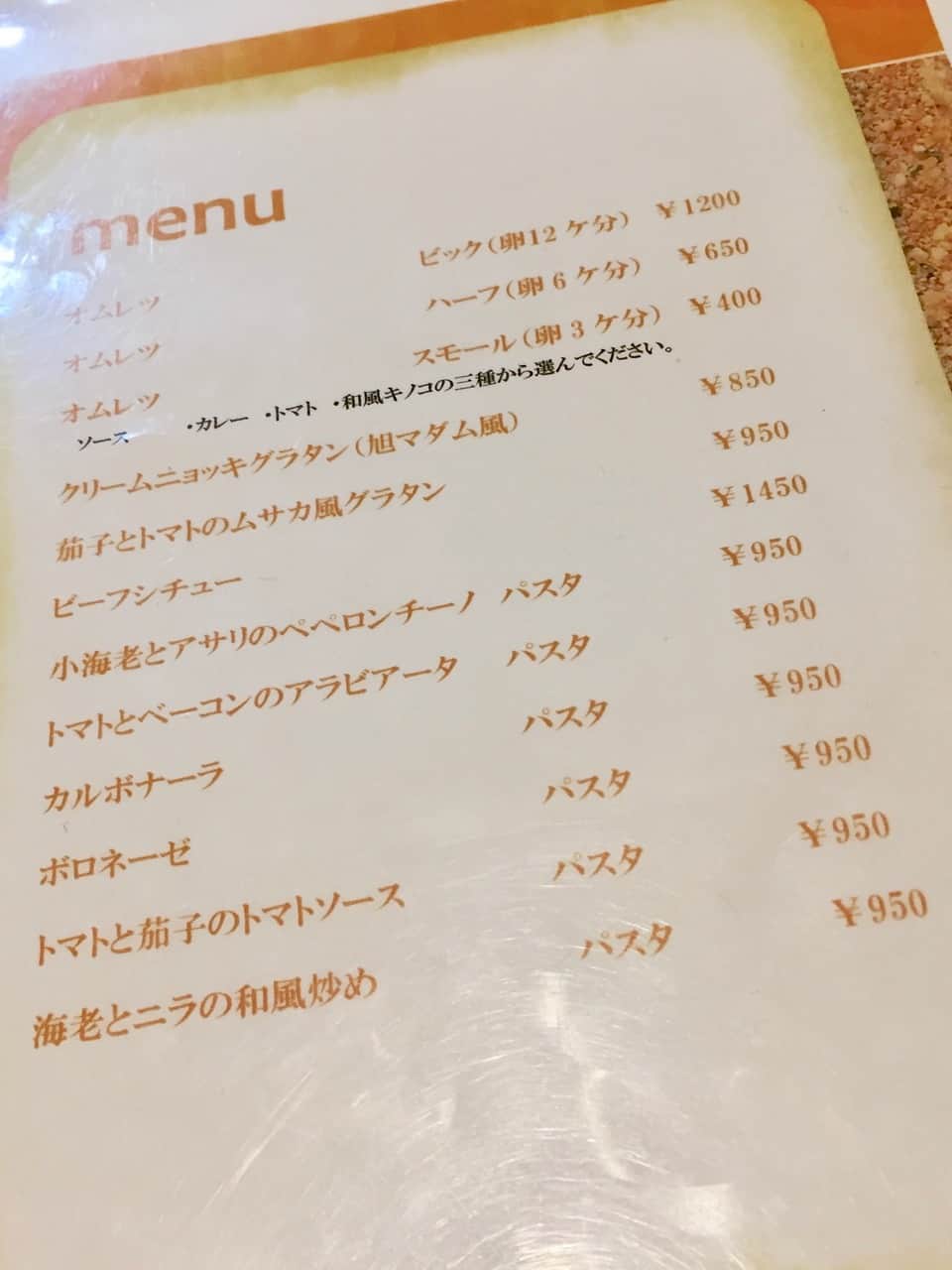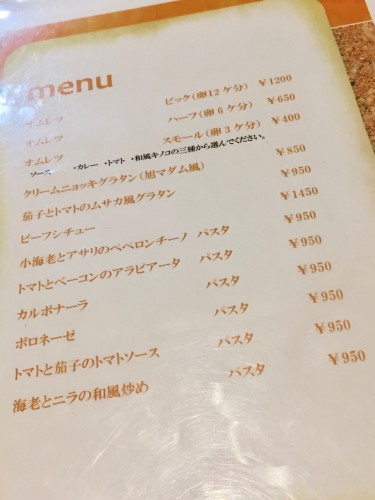 For my main course, I had "海老とニラの和風炒め パスタ", Japanese fried prawn and chive noodles (¥950), and for my side dish, I ordered "オニオンスライス", onion slice salad (¥200)!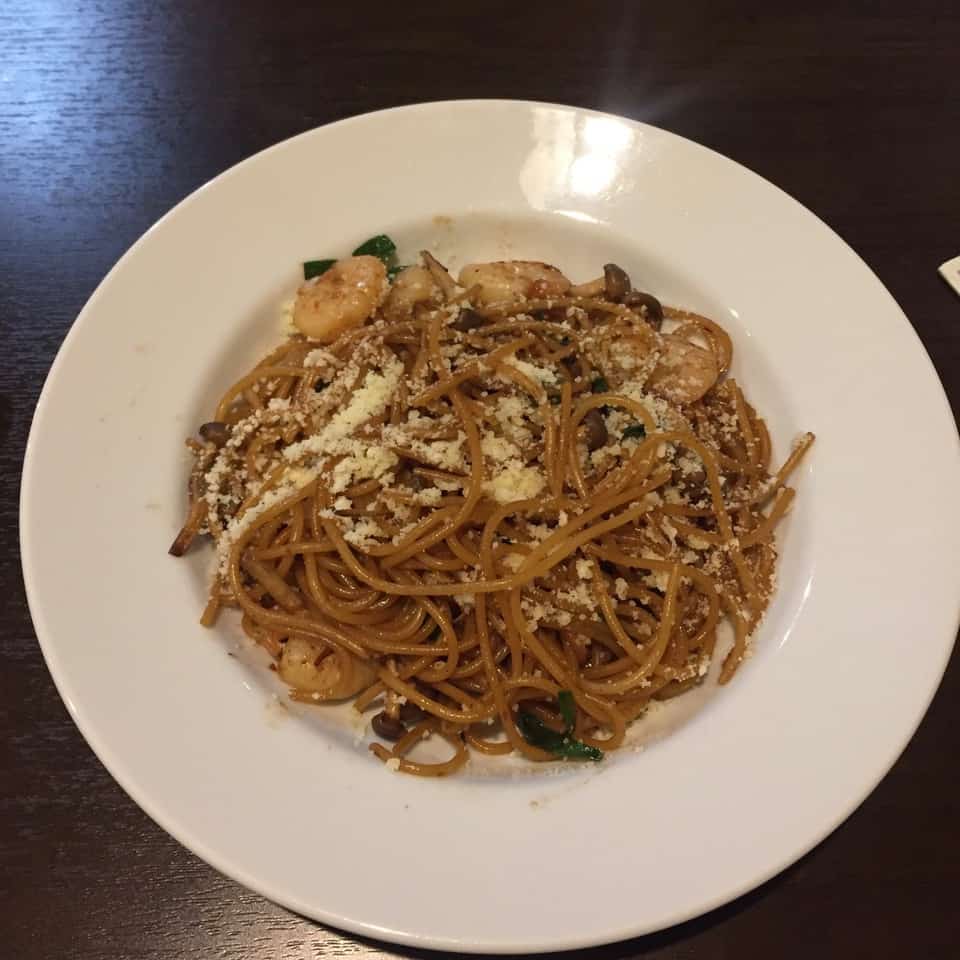 Other Restaurants
Sadly, I didn't have time to visit all of the restaurants in the area but here is a list of some others nearby.
Ekibasha /Ramen
Michi no Eki / Lunch and snacks (A restaurant on the road of the train station)
Ofukuro / Japanese Izakaya
Loop d'or Café / Bar
Plus One (in Japanese only)/ Japanese Izakaya
Yakiniku kinaga / Barbecue
Hituji Biyori / Cafe
Self-Catering
Some of the accommodation available in Koshimizu-cho offers self-catering. If you fancy cooking or eating at home, there are discount stores, grocery stores and convenience stores along the main road through Koshimizu-cho.
Need More Information?
Planning to visit Koshimizu? Or just want to find out more? Head over to the Koishimizu Tourism Association's website (in Japanese only)for more information, or contact them directly here.
Access
By Car
From Memanbetsu Airport,  take Route 39 north, and then jump onto Route 246 until Koshimizu-cho. Duration: 45 minutes. Distance: 35 km.

By Public Transport
The average journey time between Memanbetsu Airport and Koshimizu is approximately 2 hours including connections. The nearest train station to Koshimizu-cho is Hama-Koshimizu (浜小清水), on the JR Semmo Line, but there isn't a rail connection from Memanbetsu, so you will need to take the Airport Limousine Bus to Abashiri City (網走市) and then take the train from there.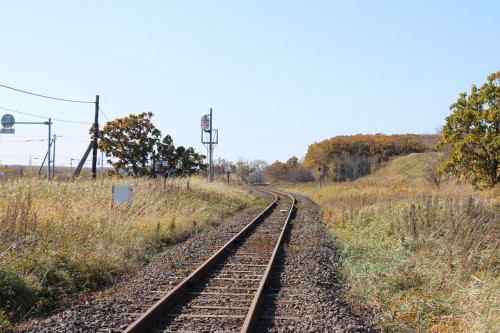 From Memanbetsu, take the Airport Limousine Bus to Abashiri City. Alight at Abashiriekimae (網走駅前). Duration: 35 minutes Cost: ¥910.
From Abashiriekimae,take the JR Semmo Line to Hama-Koshimizu. Cost: approx. ¥450. Duration: 30 minutes.
From Hama-Koshimizu, take the bus bound for Koshimizu (小清水行き/Koshimizu yuki/Bound for Koshimizu). Duration: 25 minutes. Cost: ¥590.
Or, there is a direct bus to Koshimizu from Abashiri station. I think it might be easier to get there.
Airport transfer information can be found here.
Train information can be found here.