Located off the west coast of Japan, Sado Island is a short ferry ride from Niigata city. Ferries depart throughout the day, taking travelers away from Niigata city's old port district and onto the waters of the Sea of Japan. Sado has its own unique heritage and traditions that reflect the island's history, particularly its close-knit farming communities, which comprise much of the Sado's life and economy to this day.
Sado presents to visitors a face of Japan utterly different from the hectic energy, glitz, and neon lights like downtown Tokyo. The island's lowlands and rice fields, distant mountain ranges, and quaint houses afford travelers the chance to experience a time-honored version of Japan.
A Center of Traditional Japanese Local Arts and Crafts on Sado Island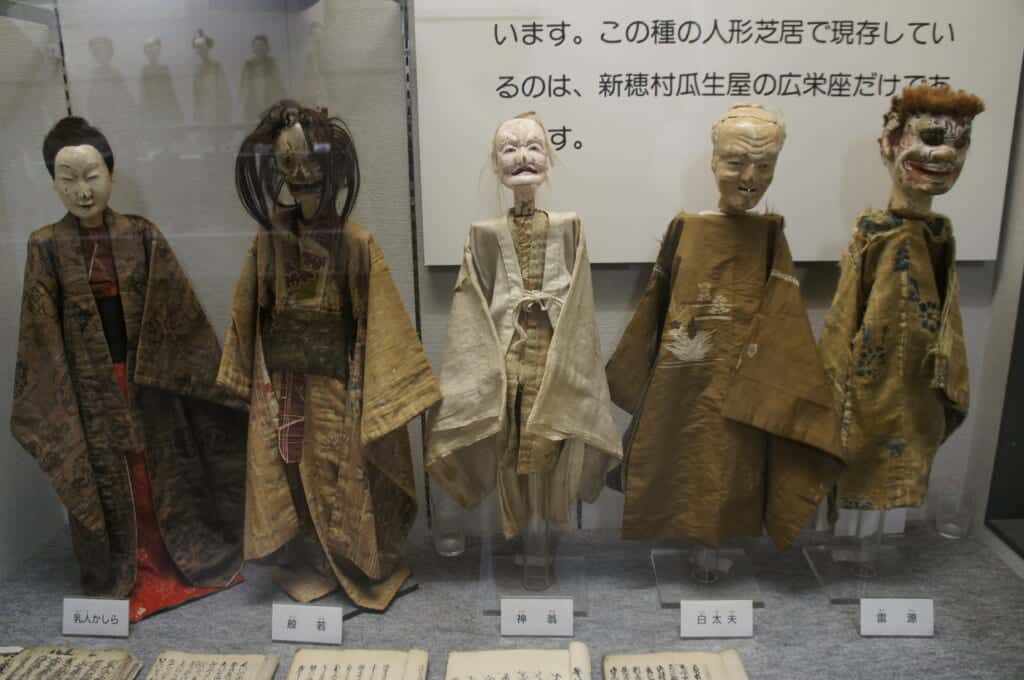 This day on Sado began with a visit to the Niibo Museum of History and Folklore, a building developed to preserve the arts and crafts of Sado, such as the making of silk textiles and crafting Japanese dolls. My time at this building included a small tour of a room of traditional-style dolls meant to represent various classes within Japanese society, such as its peasantry and nobility. Even at a glance, I could tell that carving and painting the dolls was a painstaking, highly skilled process.
Waraji: Making Traditional Japanese Sandals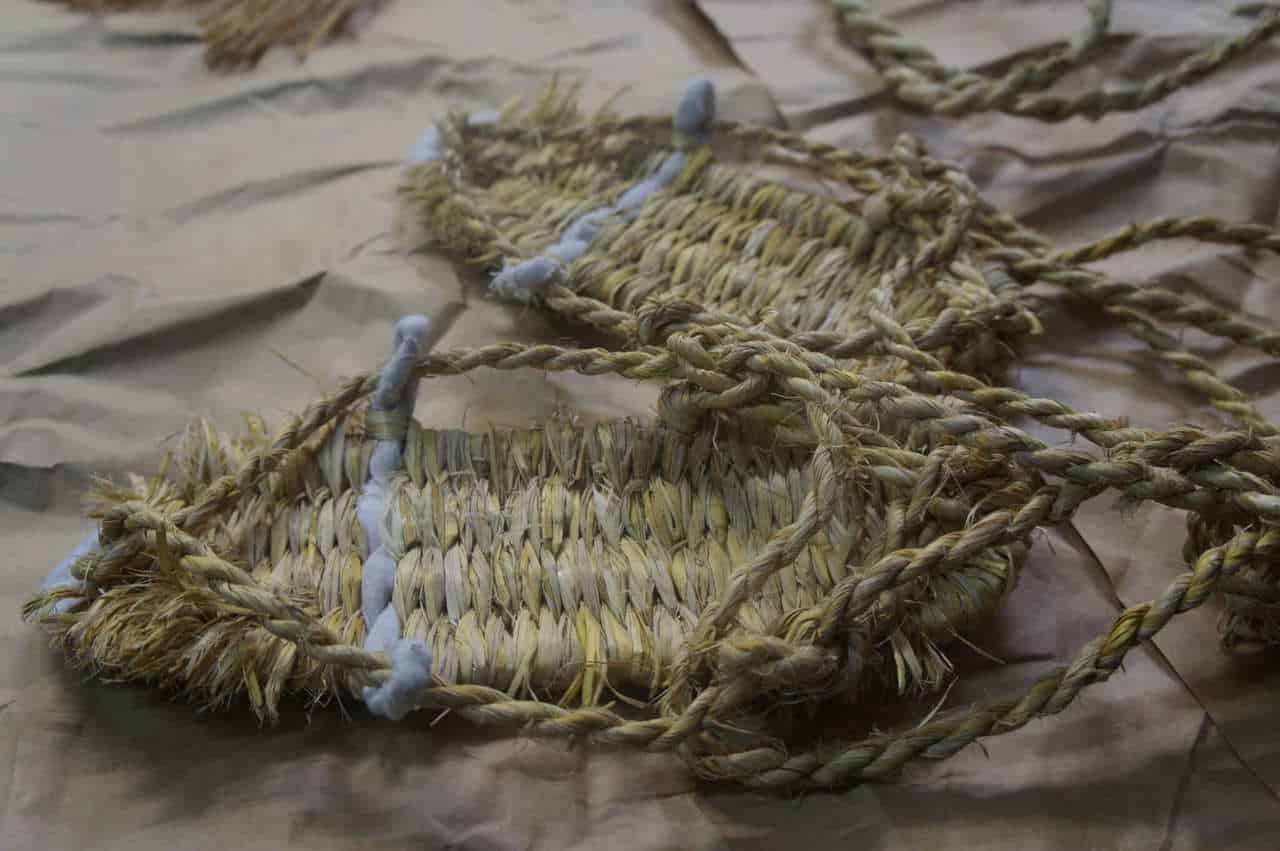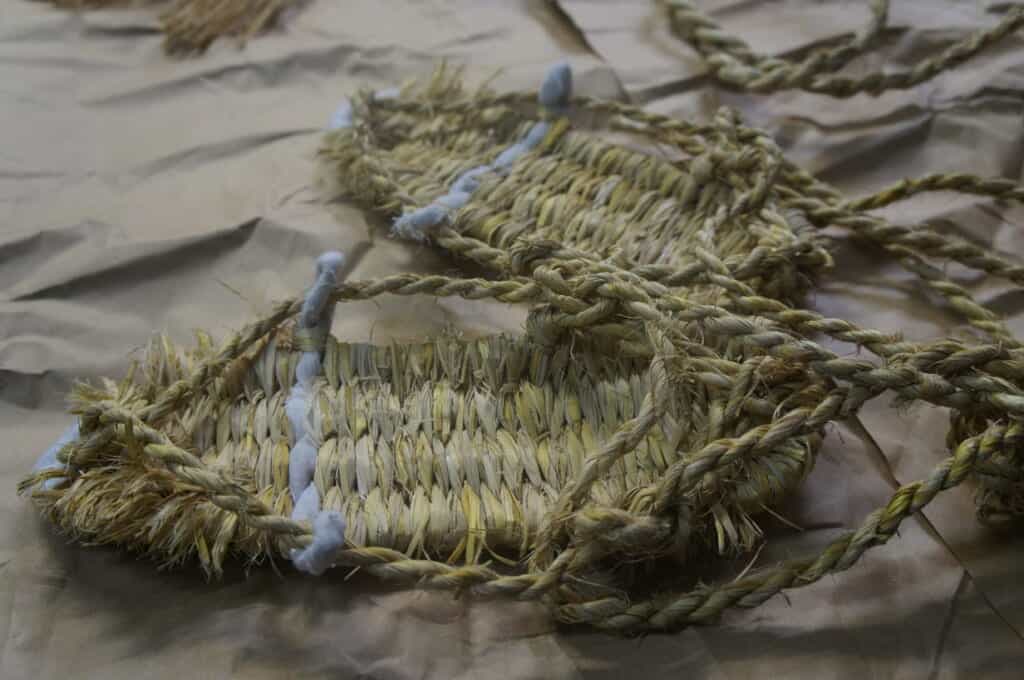 Near Sadoya Nippon, I went to a small center used to create waraji: traditional Japanese sandals made from rice straw. This kind of straw is also used to create good luck charms and decorations for use in Shinto shrines. Our guide showed us a short video depicting how the rice straw – the stalks left behind after rice is harvested – is cut and removed, dried, and prepared for use in craft-making. He also showed us how fibers of rice straw are rolled together into cords used to fashion the various items made at the center. The center is also responsible for carving and painting demon (oni) masks for use during festivals at the nearby Hiyoshi "Sanno-san" Shrine.
Traditional Drumming and Dancing to Tell an Ancient Japanese Story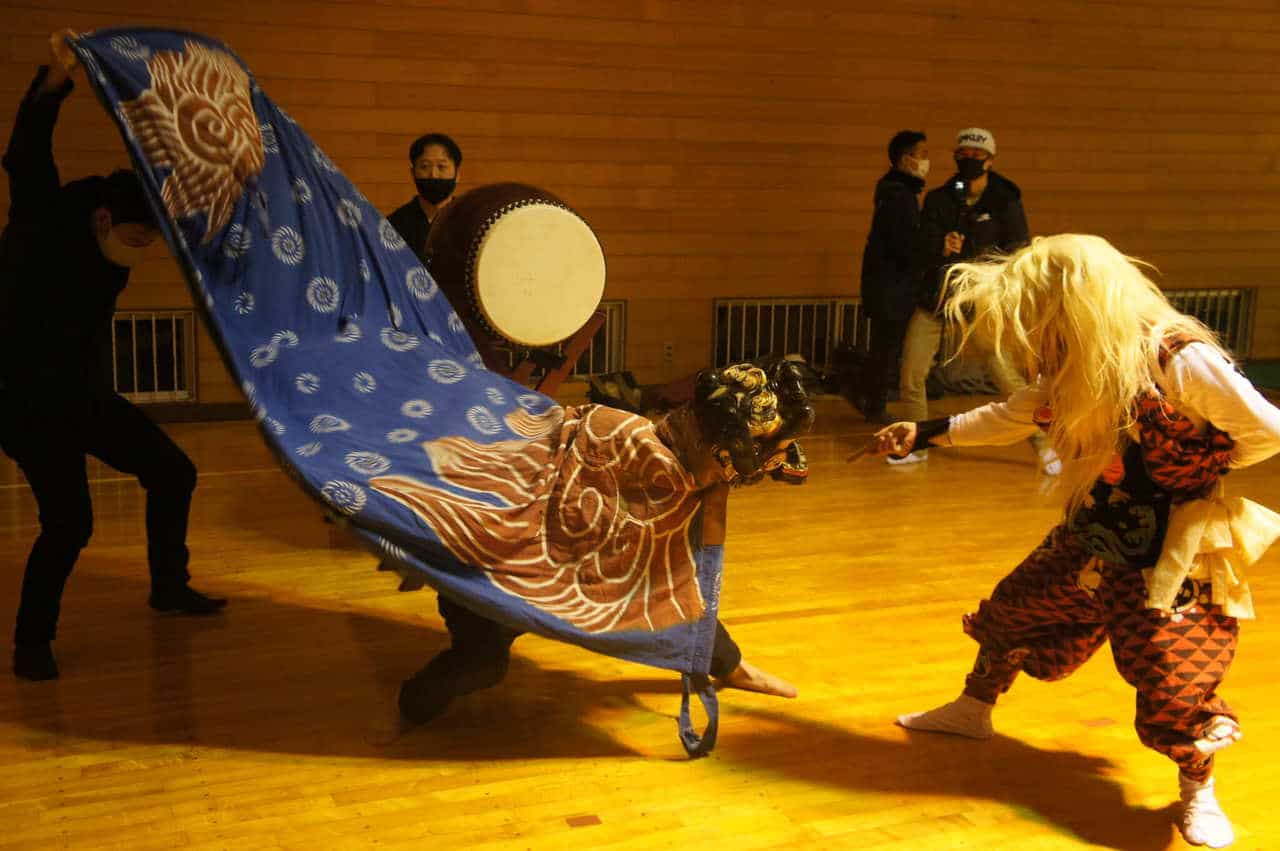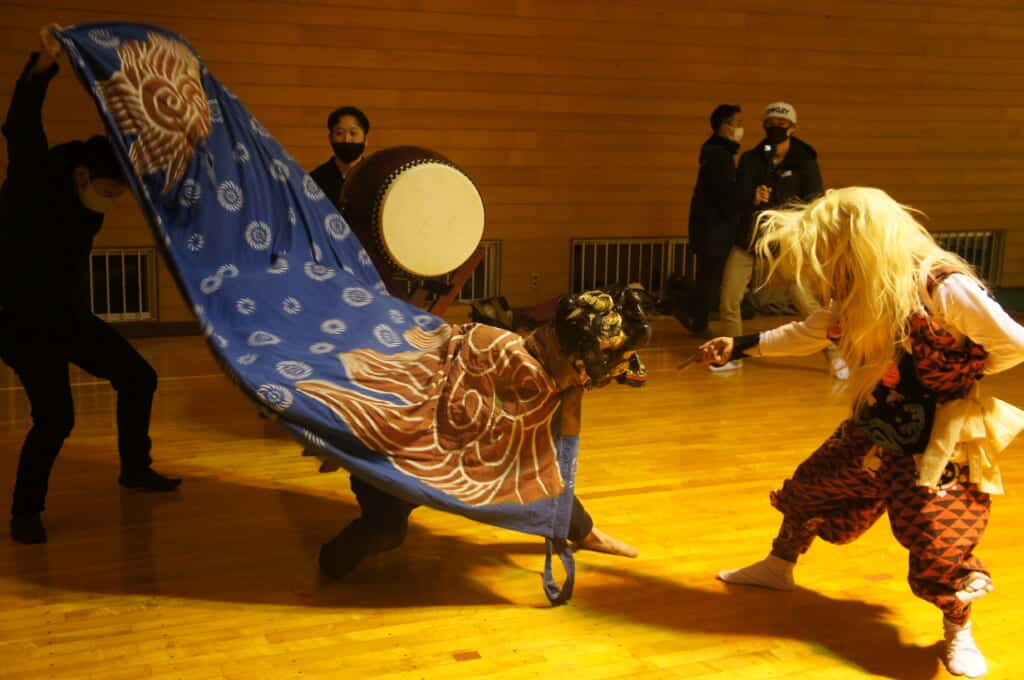 After the waraji center, we went to the Niibo Budokan, a gymnasium-like building used for martial arts such as kendo. This was a definite highlight of the day for me, as we had a chance to not only watch traditional Japanese drumming (taiko) and festival dances but actually learn them. Our guide gave us a short demonstration of the basic rhythmic phrases involved in taiko. It gave each of us a chance to take a pair of heavy, straight drumsticks (bachi) and bang on the drum. Simultaneously, local dancers in full Oni demon and Shishi lion costumes perform a traditional dance that re-enacts a narrative between the two divine creatures. This is one of the features of onidaiko, Sado's demon-and-drum heritage.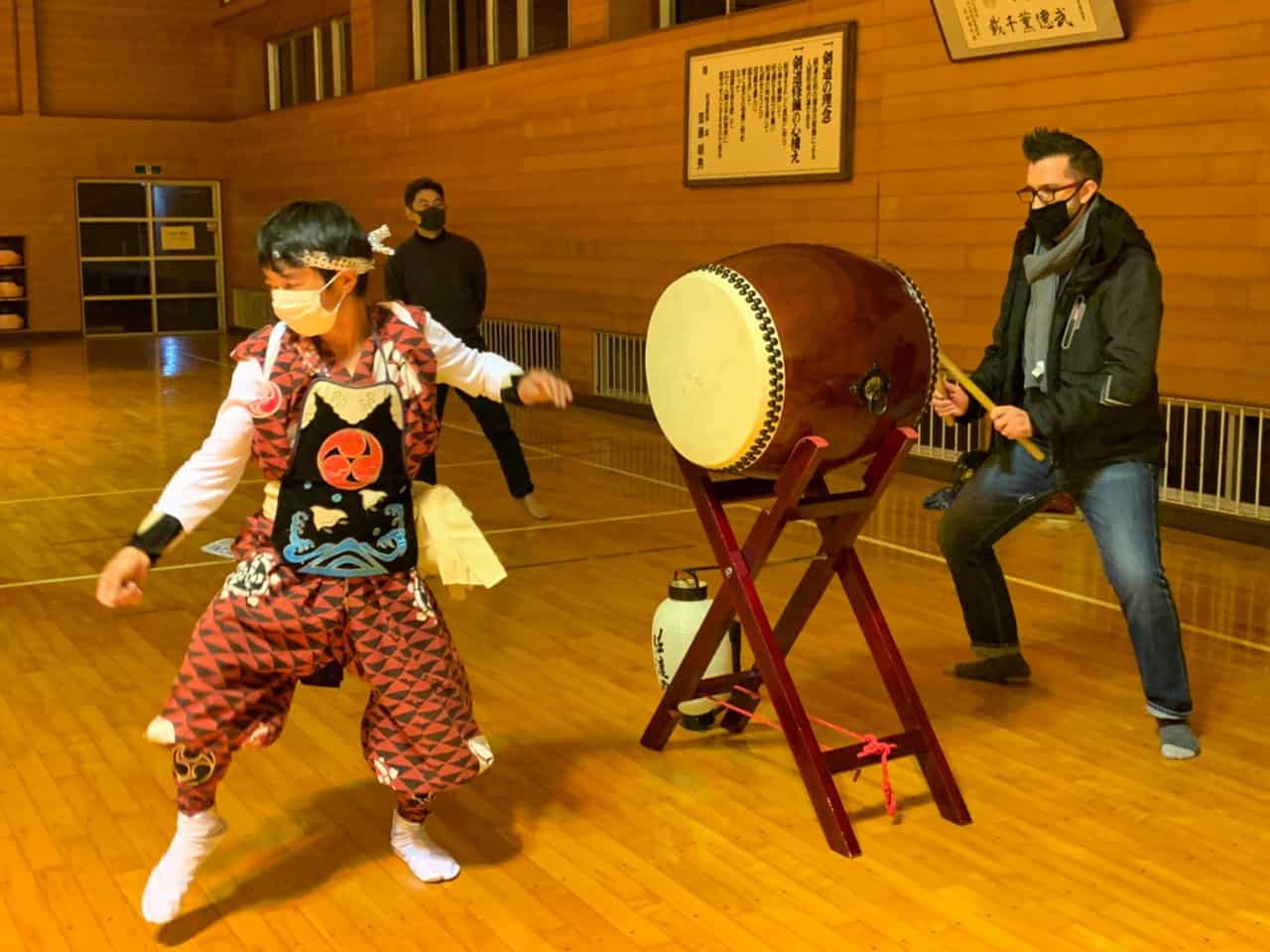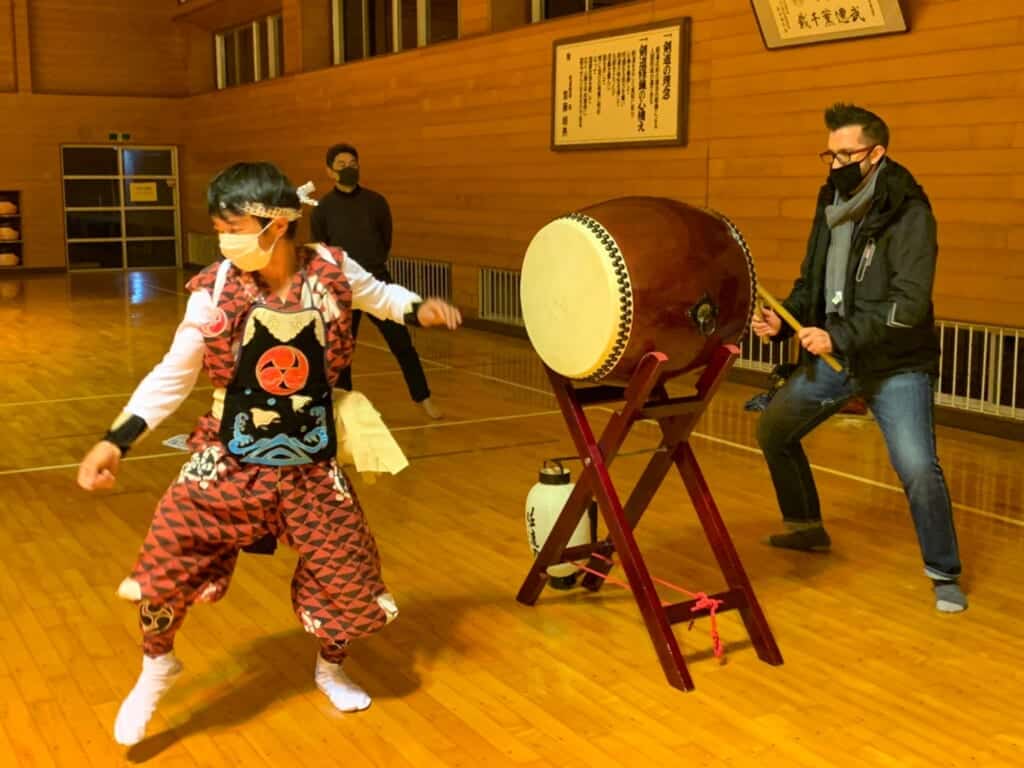 After this, we practiced the dance itself, following along with an instructor. The dances are fluid, precisely choreographed, and require a surprising degree of flexibility and coordination.
Farming for Oysters on Lake Kamo, the Biggest Lake of Niigata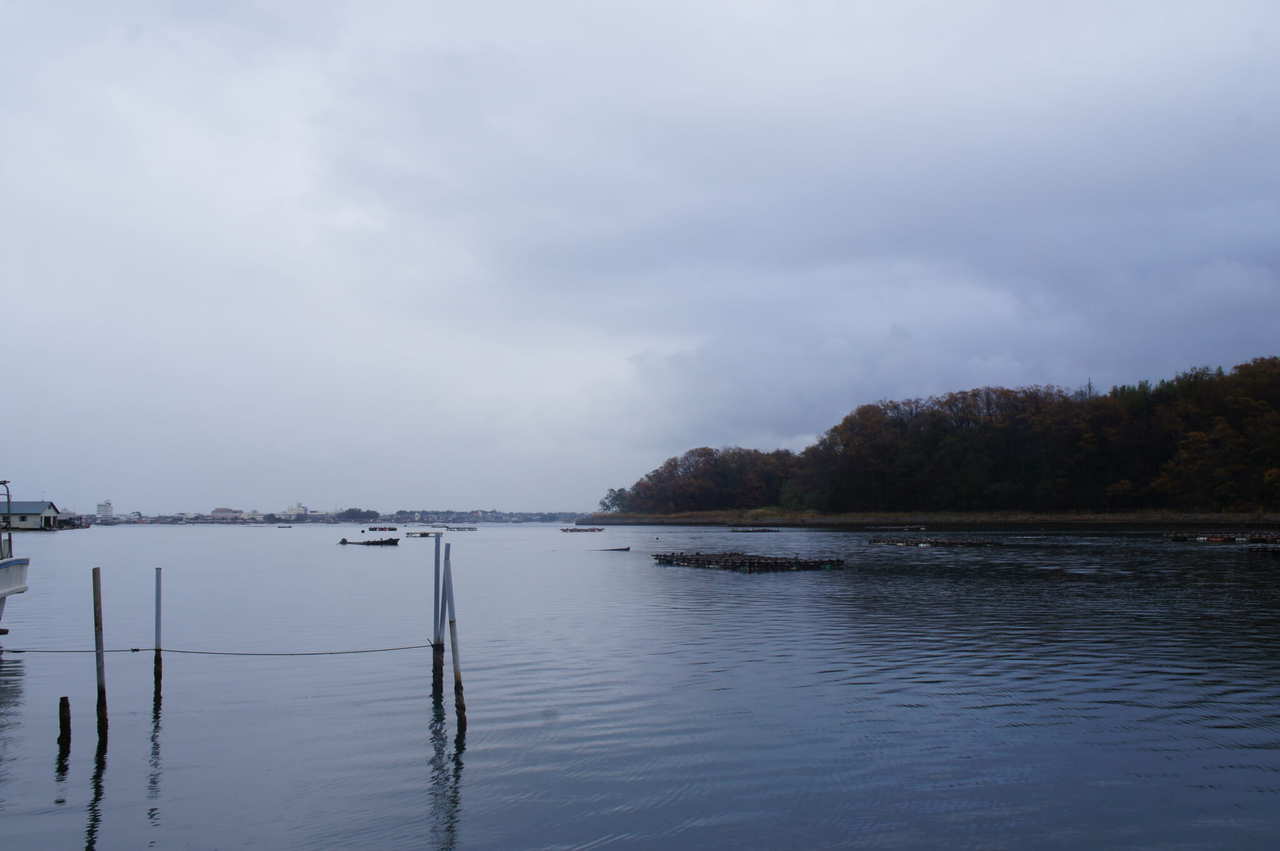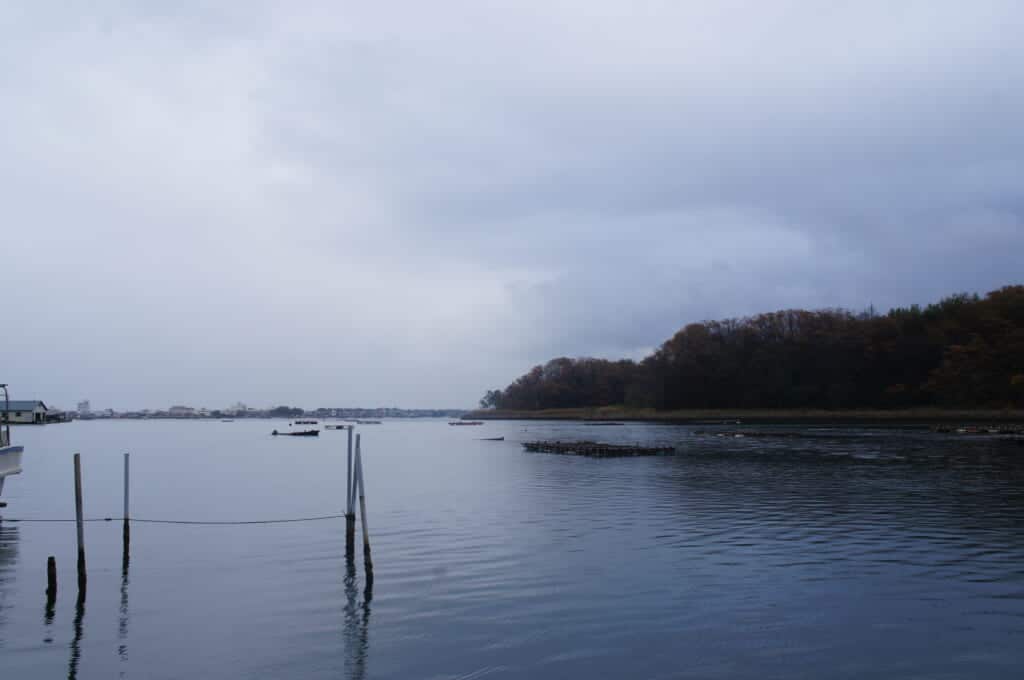 Next, we went on a trip to Lake Kamo, the largest lake on Sado island and Niigata Prefecture, to participate in an experience unique to this trip and integral to Sado's culture. Lake Kamo, once a freshwater lake, is now a mixture of fresh and saltwater due to a channel carved from it to the ocean to prevent the lake from flooding. Now, this semi-salty water is key to one of Sado's exports: oysters.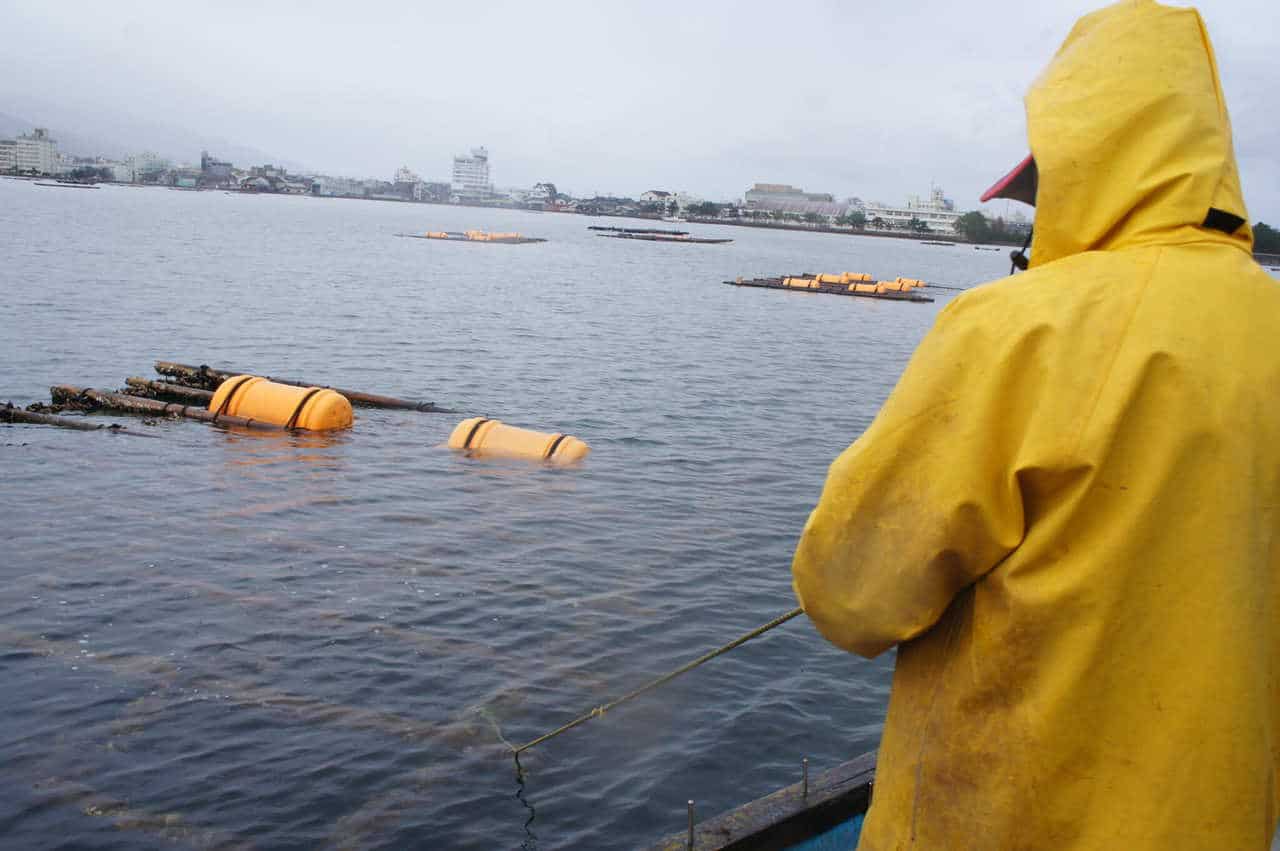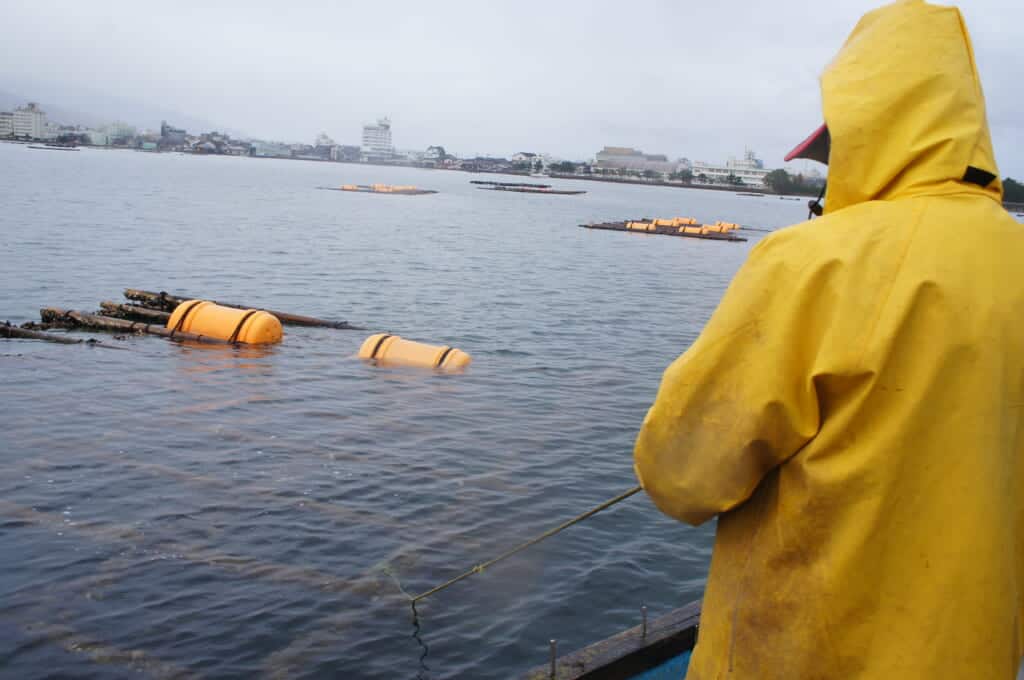 We went to Akitsumaru, one of many oyster farms along the lake, and from there, stepped onto a flatbed boat equipped with machinery used to retrieve oysters from the lake. The boat passed dozens of floating, wooden racks scattered across the lake's surface that belonged to various oyster farmers. Our farmer pulled up to one such rack, grabbed a hooked rod, and started chipping away at some of the oysters growing on a series of ropes dangling five-meters deep into the lake. He hauled rope after rope, using a motorized winch, encrusted with live oysters as the machine detached them off the rope and into plastic containers. It was a fascinating, somewhat brutal thing to watch, as I imagined oyster farmers retrieving thousands of oysters in a season in this fashion.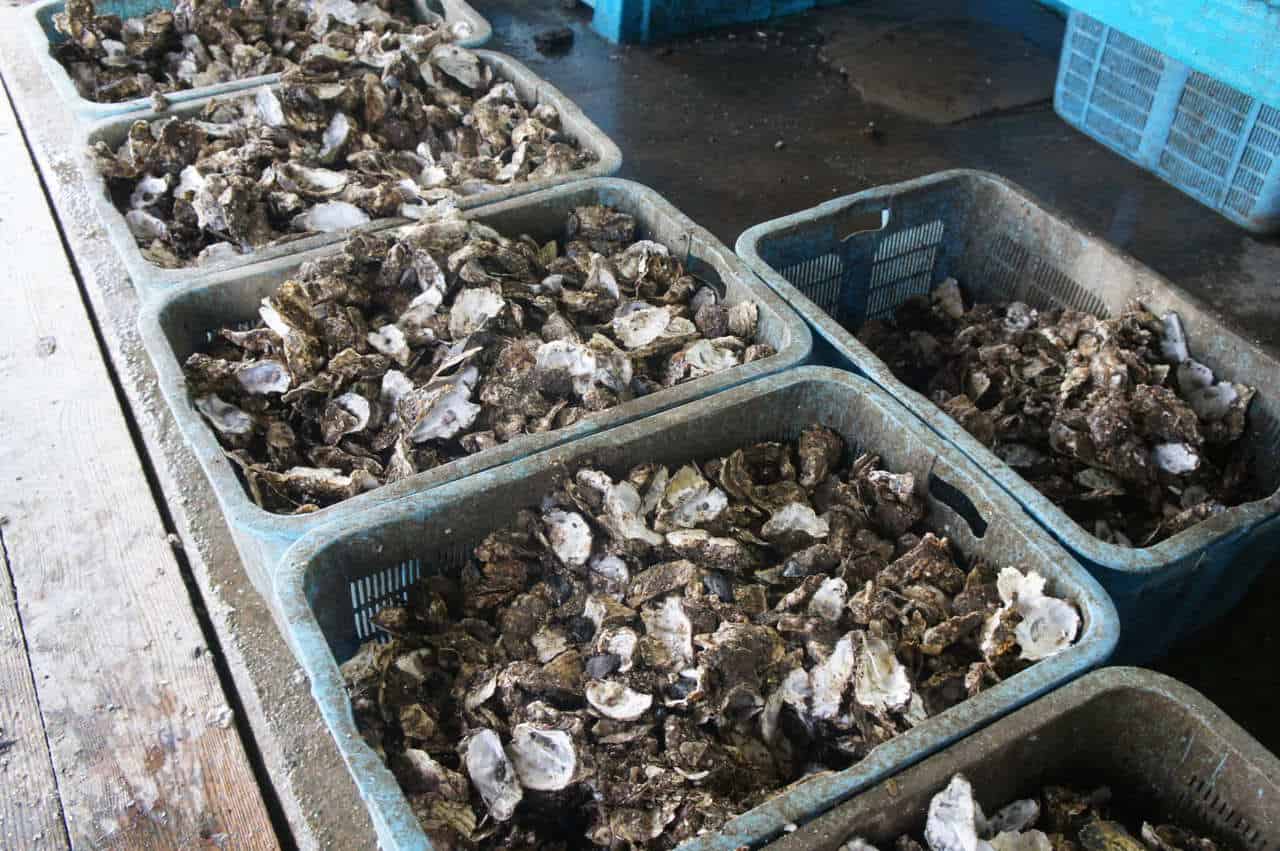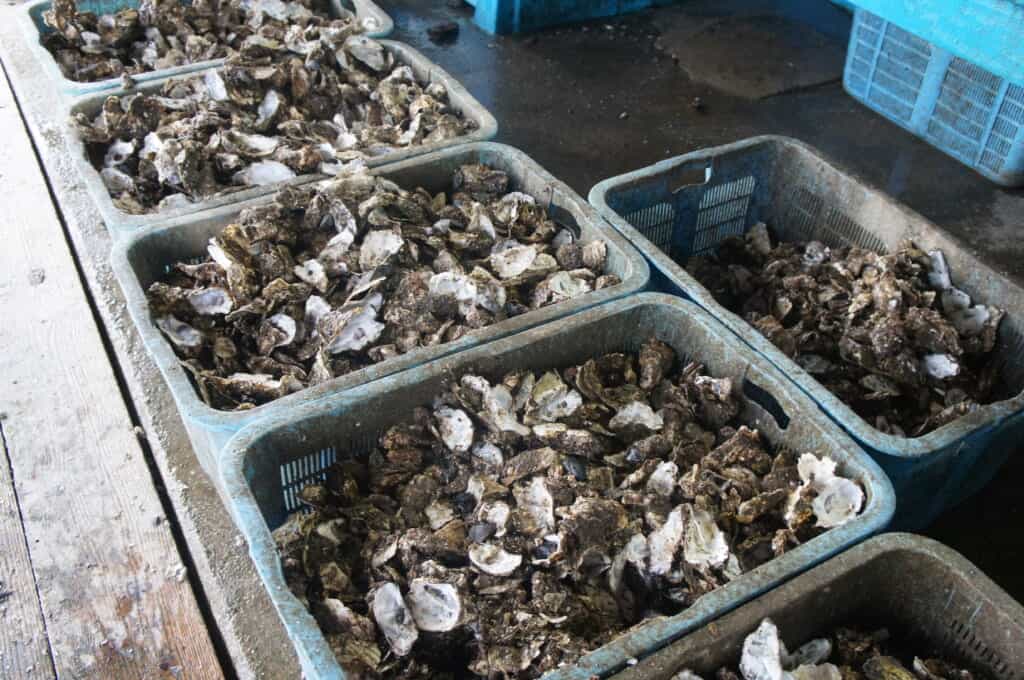 Back at the dock, the farmer followed his typical procedure: hosing the oysters down, using a pulley to hoist the containers inside his building, and setting about to the endless task of prying apart each shell with a knife to shuck the oyster. Each of us had the chance to try this if we wanted, and only those with the deftest hands managed to shuck the oyster inside without totally massacring the meat. The farmer told us that he attaches the oyster larvae to the ropes in March and begins harvesting them from November to January when they're at their largest. The combined salt-and-freshwater lake enhances the flavor and growth patterns of the oysters.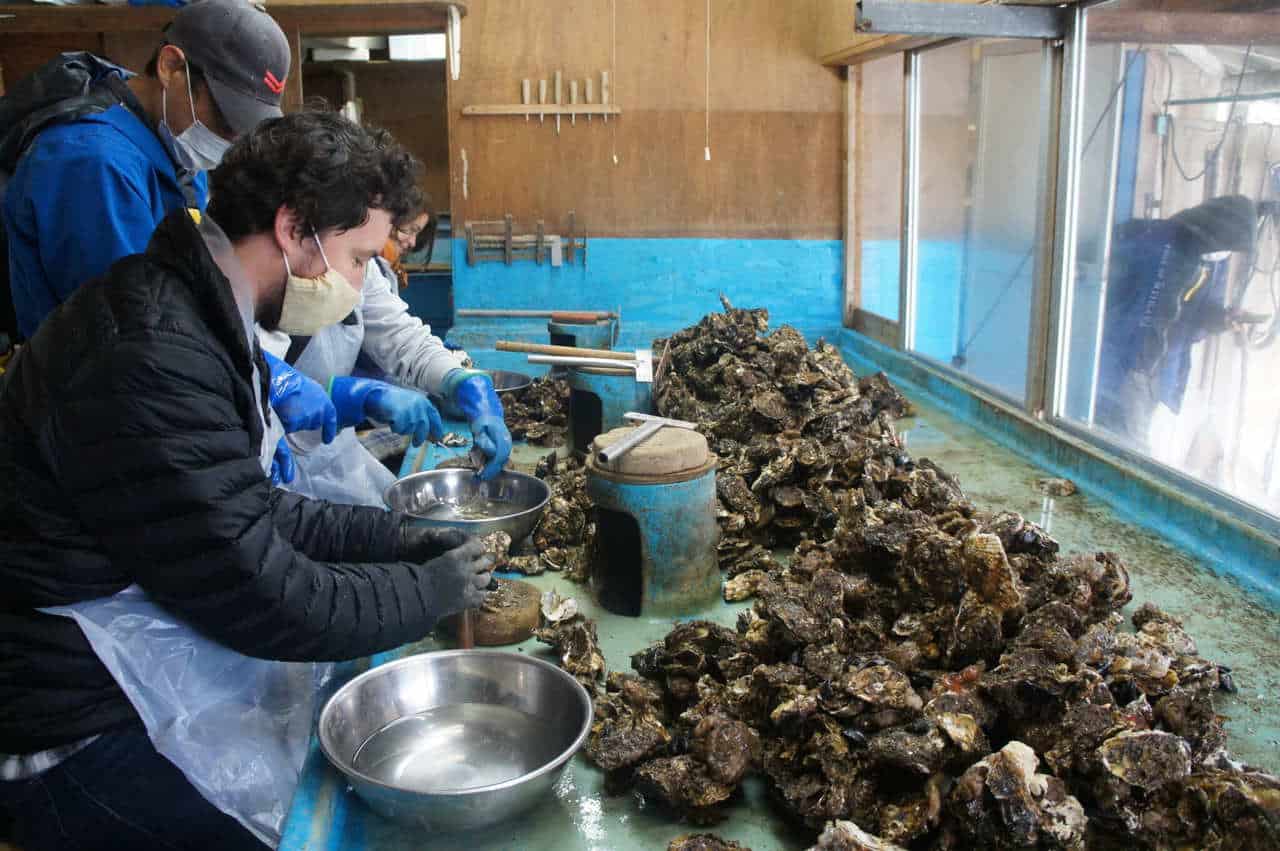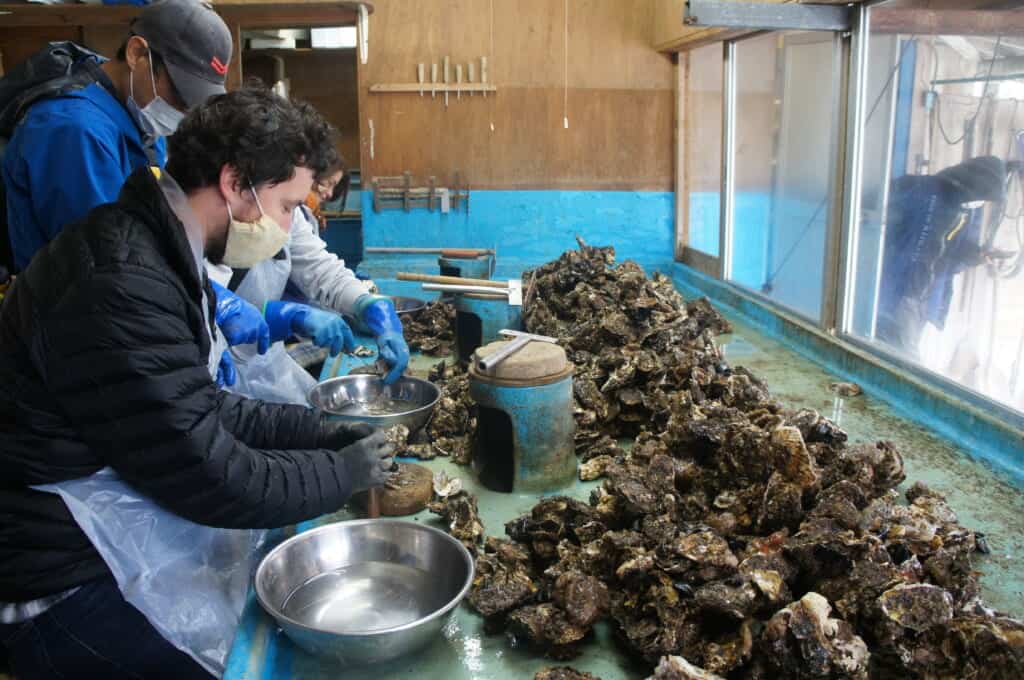 Our time at Akitsumaru ended in a simple, warming, homemade lunch of oyster-filled miso soup and rice balls, as well as some grilled oysters on the side.
Sado Island's Agricultural Community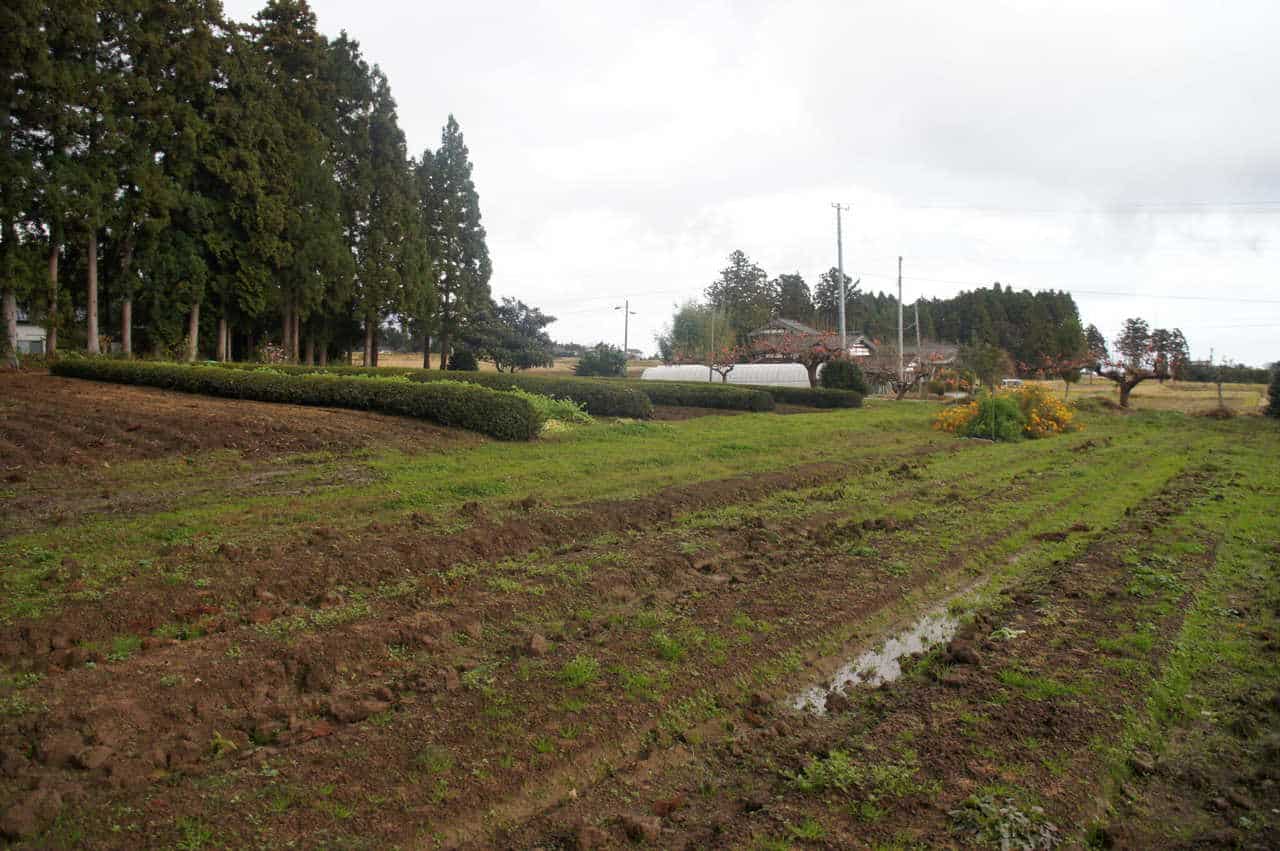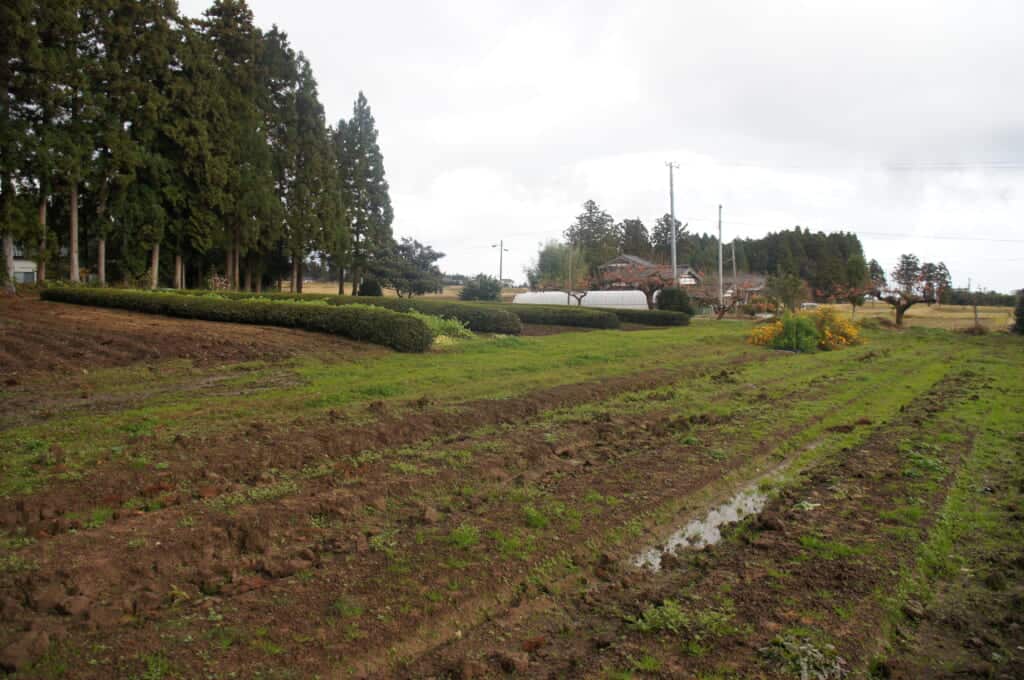 The final part of the day took us through another facet of Sado agriculture in the Tateno District. A unique initiative in this district brings farmers to work in conjunction with local disabled individuals to provide work opportunities such as harvesting tea, shoveling snow in winter, and clearing waterways that allow for rice fields' irrigation.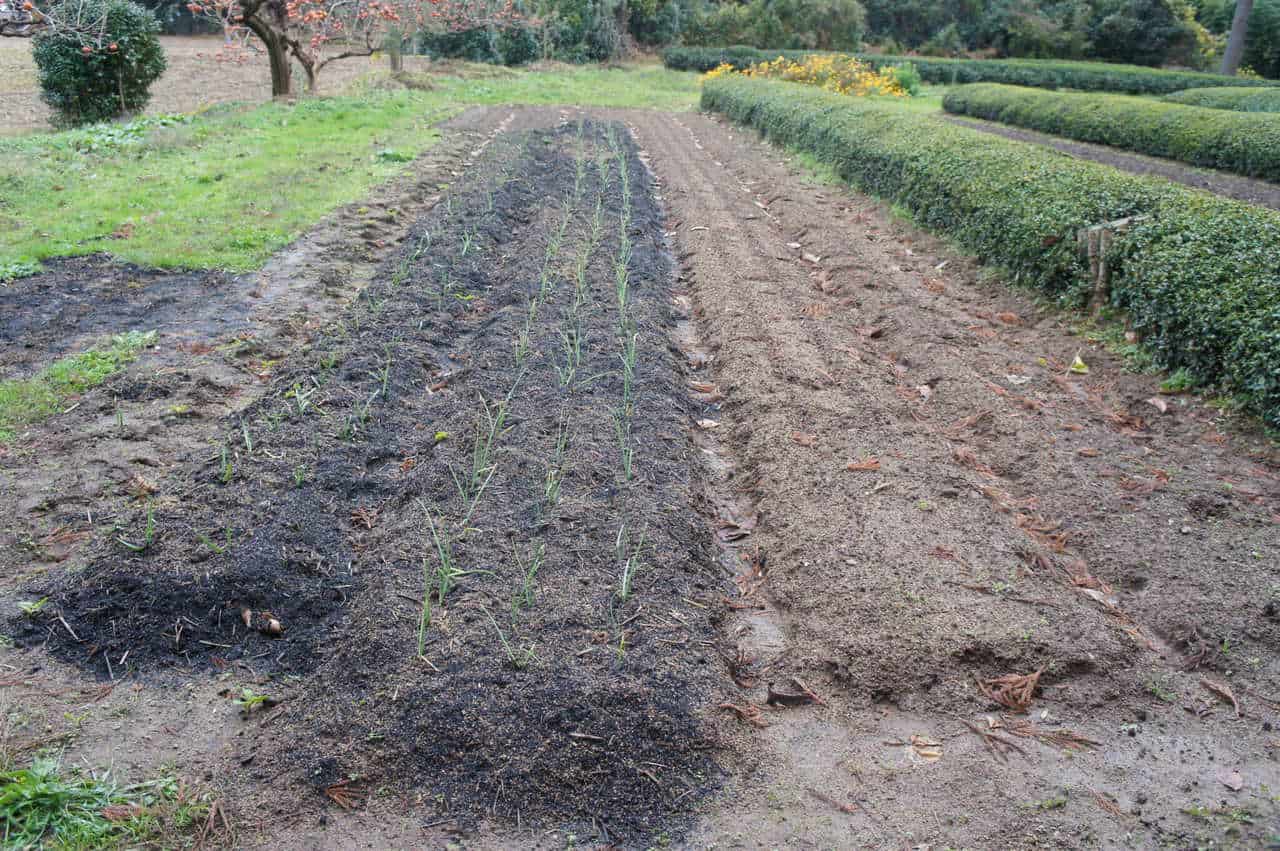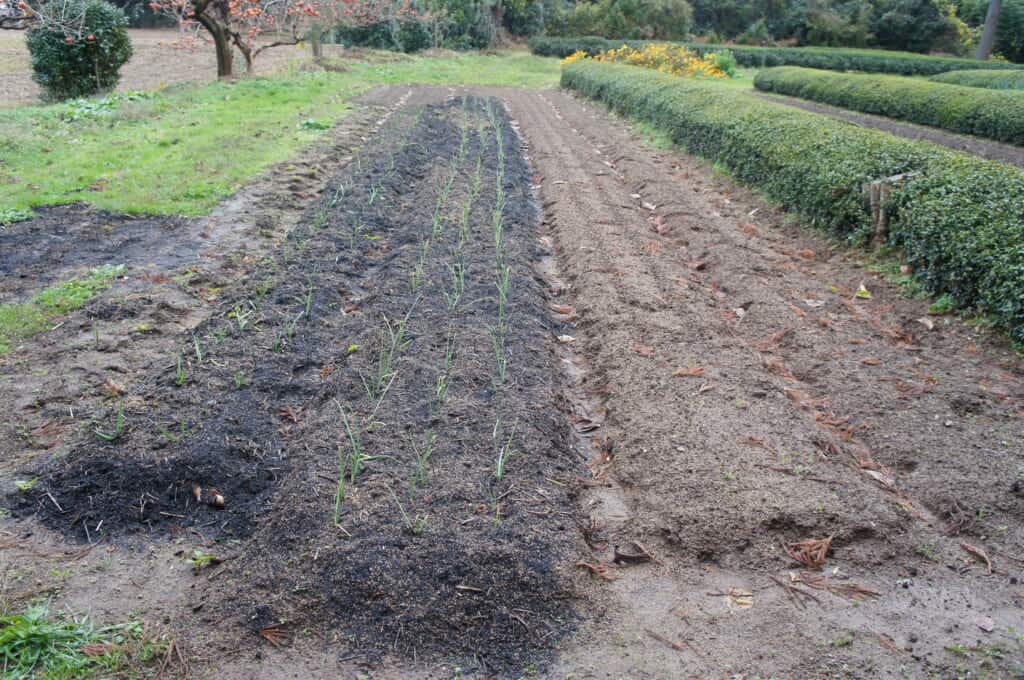 After an instructional introduction to the area at a local community center, including tea and locally made snacks such as cake and biscotti, the tour took us to a field full of tea plants up to 60 years old that still produce tea to this day. We learned how different colored leaves produced different teas' strengths and had a chance to walk amongst the fields and learn about the harvesting process. We also walked to a small, nearby cafe full of local fruits, vegetables, coffee, snacks, and various goods. There was no chance to enjoy the cafe on this trip, but its location, ambiance, and fresh-smelling environment make an ideal place to rest and take stock of one's experiences on Sado Island
An Island of Nature, Tradition, and History
This day at Sado really helped to solidify how community-driven and traditionally-minded Sado is. The quiet of its natural environment and the richness of its land produce some of Japan's finest agricultural products. The people who live there tend to the island's history and heritage as meticulously as its farmers tend to their crops.
The SADO-NIIGATA PASS combines bus and ferry fare in one convenient, discounted travel pass to get you to all of Niigata's top attractions.
Organized by: TOKIMEKI SADO NIIGATA TOURISM ZONE
Sponsored by: EDGE OF NIIGATA, Niigata Visitors & Convention Bureau