Sponsored by  THE BANK OF FUKUOKA, LTD
Yanagawa: The Beautiful Countryside of Fukuoka
One of the best places to see some of Fukuoka Prefecture's natural beauty is Yanagawa. In the southern area of Fukuoka Prefecture, Yanagawa is a beautiful countryside town with plenty to see and experience.
How to Get to Yanagawa
You can get there easily on the Nishitetsu Train. For 850 yen one way from Nishitetsu Fukuoka (located in Tenjin) you can take the limited express train or express train – either way the ticket price is the same! You can buy your ticket from one of the ticket vending machines, which can also be used in English. Just press the English button, then the 850 button on the screen and insert your cash. The machines take 10,000 yen notes too.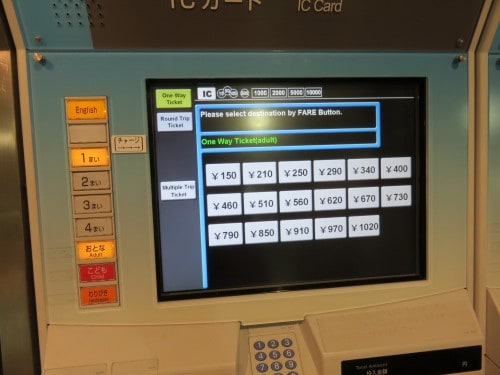 Nishitetsu Railway Line
Nishitetsu is a private railway, separate to JR so you cannot use a JR Rail pass if you have one. Make sure to take some cash to buy your ticket from the vending machine. Fukuoka Bank has a currency exchange office in Tenjin next to the station where you can easily stop by before your trip to Yanagawa. When you have your ticket, get on the limited express train for Omuta, which is the quickest way to get to Yanagawa.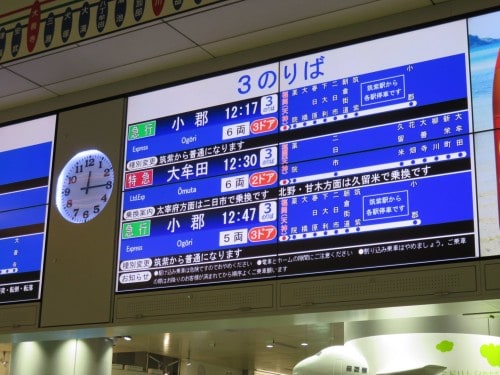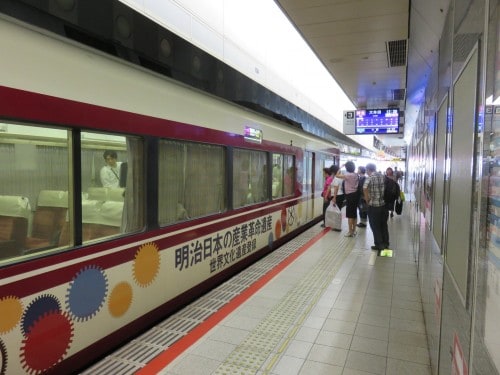 Visit the "City of Water"
After a 50 minute train journey you arrive in the countryside of Fukuoka, with a completely different backdrop and atmosphere to the bustling city. Known as "The City of Water", Yanagawa has a river running through it and plenty of green nature to enjoy.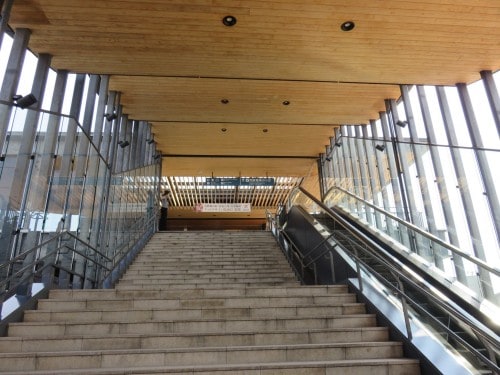 Take the Yanagawa River Cruise!
When you visit Yanagawa make sure to try the river cruise! Take a trip down the river in a row boat while enjoying the beautiful surrounding scenery. The dock area is just a 3 minute walk from Nishitetsu Yanagawa Station. Here you can buy your ticket for the cruise at 1,500 yen – only cash is accepted for payment so be sure to have some in your wallet!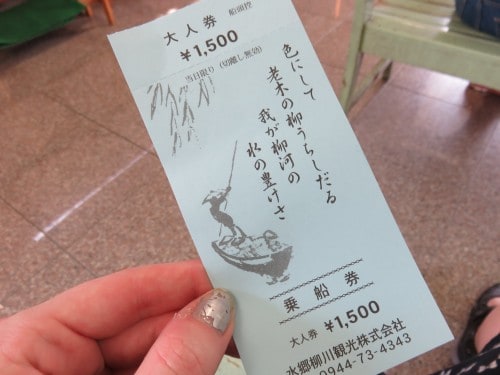 You can then enjoy a gentle cruise down the river while enjoying the nature of Yanagawa and learning about its history. Much of the river is lined with willow trees, providing a beautiful backdrop to the waters of the river. The rowers explain about the local area and even sing traditional songs. Depending on the time of year you visit, you can see the river in different settings for each season and festivals. In spring you can enjoy views of cherry blossoms, while in winter the boats have "kotatsu" – a kind of heated table.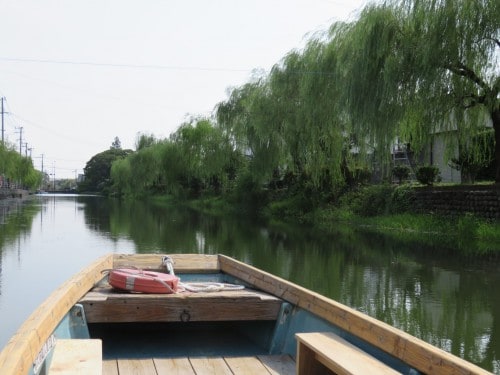 The river was originally a moat for the castle and some areas become very narrow. The rowers are very skilled at navigating their way through these narrow paths! Half way through the cruise there is a riverside shop selling food and drink. The boat can stop by if you'd like a snack or something to drink. If it's a hot day you can even get some ice cream.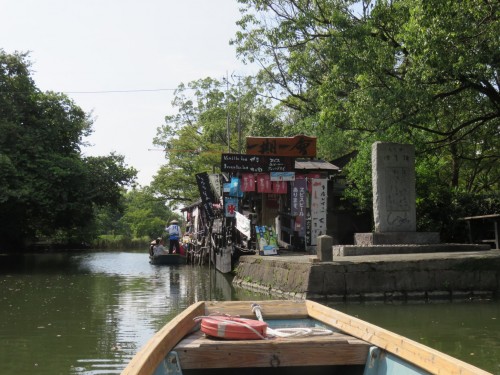 The full cruise takes around one hour, and you can also reserve a spot in their bus back to the dock area when you buy your ticket. This is free of charge and you can choose from different time options to give you time to explore the area before heading back to the station.
One thing to be aware of is that some of the bridges the boat moves under are very low, so avoid this cruise if you are claustrophobic.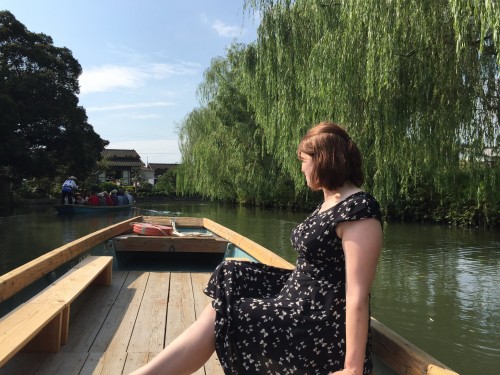 Explore the Historical Grounds of Ohanatei
One of the locations the cruise finishes at is just outside "Ohanatei". The grounds here have a history dating back to around 1697, with the current buildings being built in the Meiji Era – specifically from 1909-1910. They also feature a stunning garden with a pond. For 500 yen you can go inside and explore the grounds, which are also used for weddings. The building here is western style, contrasting with the Japanese style garden outside. You can see old photos on the walls of the building's history and people who lived there in the past. Be sure to have some cash to buy your ticket! You can also have a look around their gift shop and museum.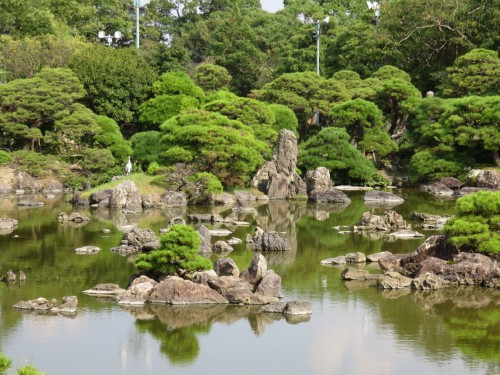 After you leave this area you can take a walk along the river and enjoy the view. Around a 3 minute walk away is Suitengu – a beautiful shrine at the riverside. From May 3rd – 5th this shrine hosts a festival featuring a boat with  stage. There are performances of traditional song and dance. If you visit around this time of year be sure to check it out!
Try the Local Food in Yanagawa
While in Yanagawa why not try the local speciality – eel! Known as "unagi" in Japanese, for many visitors to Japan it may be the first chance to try this. Yanagawa eel is actually so popular it can sell out within the day and restaurants may close by late afternoon because of this. The typical dish is unagi don, a bowl of rice topped with eel marinated in a delicious sauce. Because of their quality and limited availability they cost from around 2000 yen to 3500 yen. Why not try some and see why it's so popular? It's a great chance to try something you might not be able to eat back home, and it's also believed to give you stamina!
Explore the Natural Beauty of Yanagawa
Yanagawa is a great place to see some of the nature of Fukuoka Prefecture, and is very easy to get to from Fukuoka City. If you visit Fukuoka City, take a trip to Yanagawa for a quiet escape from the city and a chance to see a completely different side of the Fukuoka area. After experiencing the modern city, you can go to Yanagawa to see a more traditional part of Fukuoka.