Kyoto's Shopping for Anime Fan
Manga, books and films, current and classic figures – age is just a matter of numbers for those who remain fascinated by the possibilities that a country like Japan offers our collections. For the people who are leaving their teenage years behind and start venturing into maturity, now that we can pay for these goodies, they are not so hard to find if one knows where to look. Obviously, I am not talking about toys that can be found in regular shops, but rather a very serious hobby industry that moves many millions of Yen a year.  It's an industry geared to a more adult audience with tastes at times more extravagant and sophisticated. This time I will concentrate on local recommendations and areas that include this type of businesses which are found in the city of Kyoto, a destination that you should include in your tour of the Japanese archipelago. So, get your cash together and get ready for some shopping to find your items!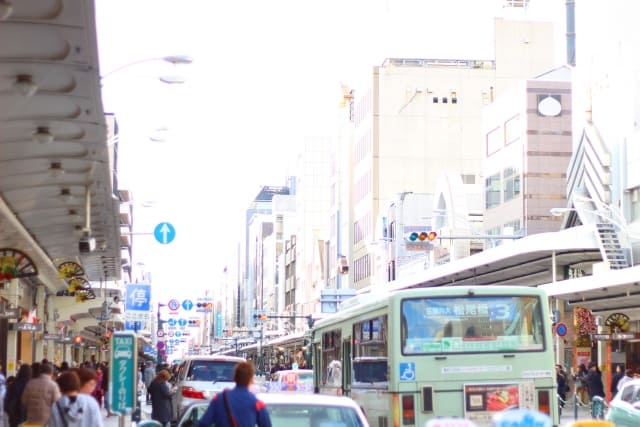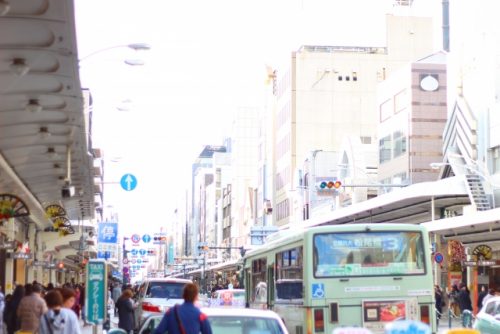 (Credit: photoAC)
Manga and Anime Shops in Kyoto
One hobby heavy area is Teramachi, which is more than a large shopping mall with many other types of businesses. This area between the streets of  Sanjō and Shijō has a group of book stores specializing in manga and selling DVD of anime and cartoons. Near this place there is another shopping arcade with similar characteristics called Shinkyogoku and in it you can find an Animate (a chain of Japanese book stores specializing in manga) where you can check out the latest trends and fashions in the field.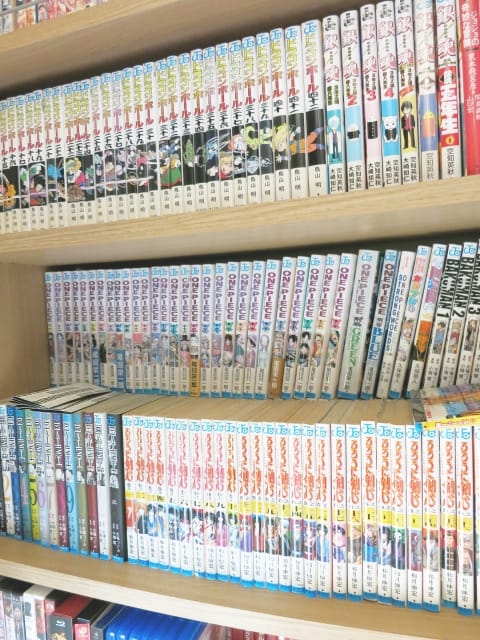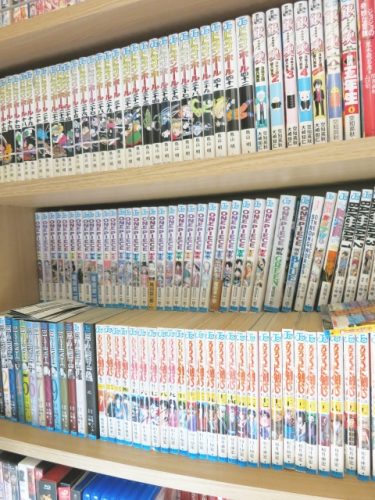 (Credit: photoAC)
Games and Collectables Shops
Hobby focused travelers will find that aside from these areas, doubtlessly the best and most complete shop to carry out your purchases in Kyoto is Yellow Submarine. Although they have a wide variety of products relating to hobbies and collectibles, they specialize in playing cards such as Magic. If you are specifically interested in this subject, this is the best business for that. There is also a similar hobby establishment, smaller in size, called Card Laboratory.  It's located at the Hachioji exit of the Kyoto station (yes, the exits of subways not only have codes, they also have names; usually of the nearest street).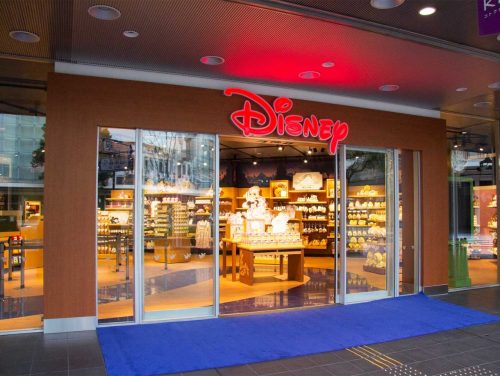 (Credit: https://www.disney.co.jp/store/storeinfo/258.html)
With recent events regarding the purchase by Disney of part of the Star Wars franchise, the Disney Store located inside the Koto Cross Hankyu Kawaramachi store on Shijo-Dori street has become a place where science fiction fanatics can come and should visit. Although the range of products is not so big, little by little, new collectible dolls and space craft are being added to the production line. Another place where you can find more items associated with Star Wars is the Lego store right by Kyoto station. It has a very convenient location, as this is a necessary stop along any Kyoto route.
(Credit: http://kyoto-aeonmall.com/shop/detail/146)
Kyoto's Chukyo Neighborhood: Homemaking and Hobbyists Books
Other places to check out if you are in the vicinity of the Chukyo neighborhood are Compass Kyoto Shop, Animeito, Kumamoto Toys and Sirotan F Park. A business that is worth a trip is the Aeon Mall Kyoto  is the famous Village Vanguard, which offers an endless range of very interesting products, directly designed for late teens who like decorating their apartments in an original way, with weird books but interesting subjects an with a great variety of updated model figures. Village Vanguard also have another two more centrally-located stores that are not so big.
(Credit: https://www.flickr.com/photos/photojapan/3370276635)
Visit the International Manga Museum
A place not to be left out, even though it is not specifically a shop, is the renowned International Manga Museum. Located in the district of Nakagyō, for only 800 yens, you can access a magical place.  It's full of history while at the same time modern; such as the genre as important to Japanese literature that is manga. It's more than a must-visit place for the child thrilled every time a new copy of his favorite magazine reaches the book store. The museum has a complete gift store that is very complete and interesting where you can choose volumes both in English as well as in Japanese; as well as many other products related to the characters of your favorite manga.
In a country where consumerism is a very real and current part of society, both real children and the child inside any adult will find a sea of options to satisfy any whim. I hope you enjoy your purchases and let yourself be led by your instinct when it comes to deciding what to get. I assure you that it won´t be any easy task!
Shinkyogoku Animate
Hours: 10:00-20:30
Address:
Price range: Varies
Website: https://translate.google.co.jp/translate?sl=auto&tl=en&js=y&prev=_t&hl=ja&ie=UTF-8&u=https%3A%2F%2Fwww.animate.co.jp%2Fshop%2Fkyoto%2F&edit-text=https://www.animate.co.jp/shop/shoparea/kansai/kyoto/
Kyoto Shijo Kawaramachi Disney Store
Hours: 10:00-21:00
Address: 600-8001, Koto Cross Hankyu Kawaramachi 1&2F, Shijo-dori Kawaramachi Hokuto Kado, Shimogyo-ku, Kyoto
Price range: Varies
Website: https://www.disney.co.jp/store/storeinfo_en/258.html
Yellow Submarine Kyoto
Hours: Monday-Friday 12:00-21:00; Saturday/Sunday 11:00-20:00
Address: 604-8041 Nakagyo-ku Kyoto, Kyoto Prefecture Takoyakushi Street Shinkyogoku east entrance Uradera cho 598 Kawaramachi OKI building 4F
Price range: Varies
Website: https://translate.google.co.jp/translate?hl=en&sl=ja&u=http://www.yellowsubmarine.co.jp/shop/shop-049.htm&prev=search
C-Labo (Card Laboratory) Kyoto Station
Hours: 10:00-21:00
Address: 601-8003 Kyoto, Minami-ku, Kyoto Higashikujonishisan'no-cho, address 31 Kyoto Avanti 4F
Price range: Varies
Website: https://translate.google.co.jp/translate?hl=en&sl=ja&u=http://www.c-labo.jp/shop/kyoto.shtml&prev=search
Aeon Mall Kyoto Village Vanguard
Hours: 10:00-21:00
Address: 1 Nishikujo Toriiguchicho, Minami Ward, Kyoto, Kyoto Prefecture 601-8417 4F
Price range: Varies
Website: http://kyoto-aeonmall.com.e.vd.hp.transer.com/shop/detail/146
Kyoto International Manga Museum
Hours: 10:00-18:00 (admission until 17:30 )
Address: Kyoto International Manga Museum Karasuma-Oike, Nagakyo-ku, Kyoto Japan
Admission: (Individual) Adults:800 Yen; Junior and High School students: 300 Yen; Elementary School students: 100 Yen. (20+ people group discount) Adults:640 Yen; Junior and High School students: 240 Yen; Elementary School students: 80 Yen
Website: https://www.kyotomm.jp/en/