Sponsored by REVOLATOR co.,ltd
Ever Thought of Renting an RV in Japan?
When you think of Japan, you might picture Mt Fuji, temples, shrines, geisha, sushi, robots, or countless other cultural or gastronomical icons for which the country is so well known. Every year, millions of tourists visit Japan, exploring the dense city of Tokyo, the many temples of Kyoto or the snowy mountains of Hokkaido, among others. What you may not associate with Japan, however, is camping.
Recently, for my latest trip getting out of Tokyo, and having some friends visiting from Australia, we were recommended to try camping in Japan. We had been planning to rent a car and do a road trip to Mt Fuji, so the stars aligned and we instead went with a camping car from Camp-in-car.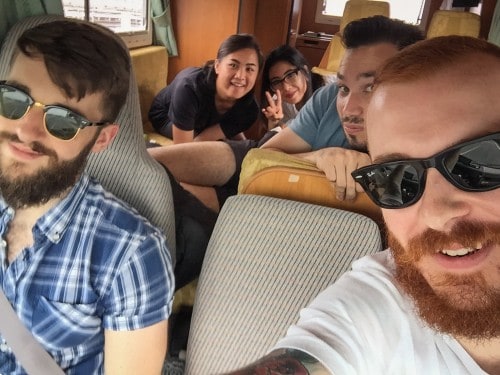 Let's go road trip Japan!
Try out Camp-in-Car!
We had a group of five with us, with the intention of having all five of us sleeping inside it on the night we visited the campsite. Camp-in-car has a decent range to choose from, all of which are right-hand drive, as is standard in Japan. It was an automatic transition and ran on diesel.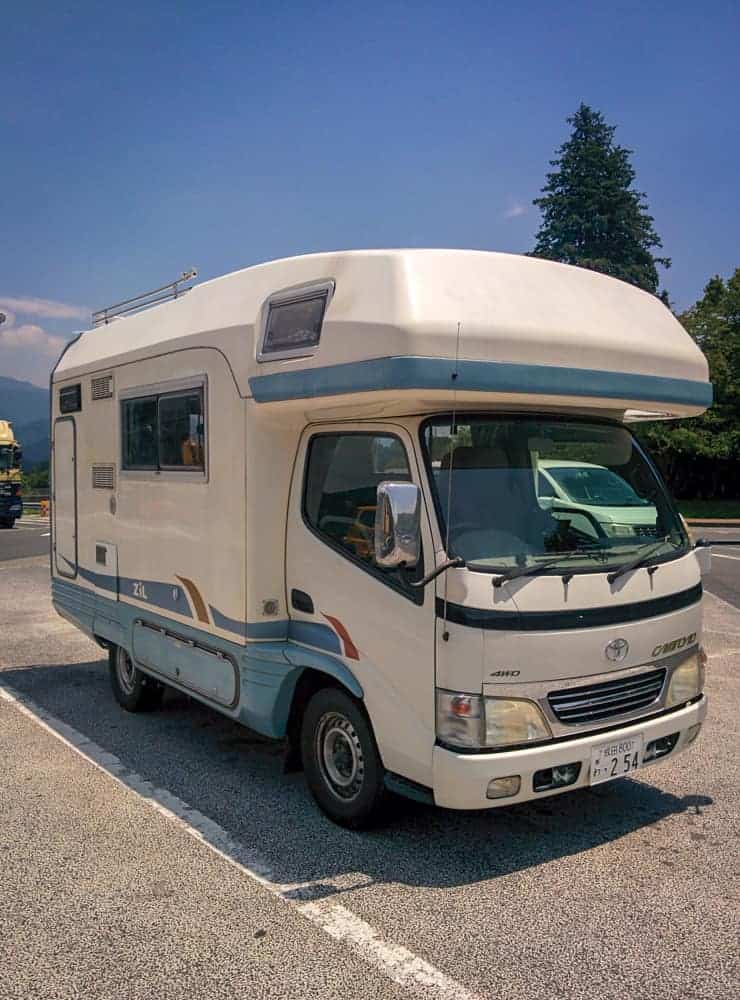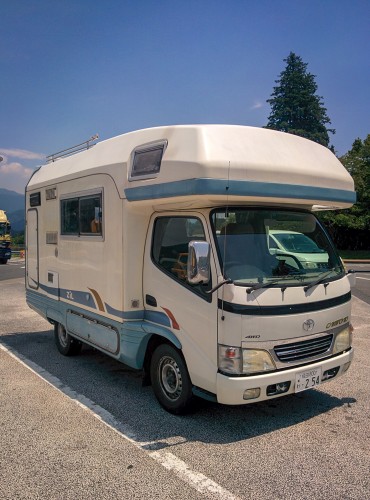 The Lavish Interior of our Camp-in-Car
The interior, for me, was the coolest part of the car. Growing up in the city of Melbourne, I did not have really have any opportunities to go camping, besides camping once in a tent on a school trip. So getting to do it as an adult, but in a car with actual built-in facilities, was amazing. Inside the car was everything you would need to survive: a microwave, refrigerator, stovetop, sink as well as a seated area with table and of course, bedding.
How the Camp-in-Car Handles on the Road
Because of the size of the vehicle, it is similar to driving a large van or small truck. While they do have some smaller models available, if you are traveling in a medium to large group and all plan on sleeping inside, it is a better idea to take a bigger car. The car itself handles well, and seemed to have a maximum speed of about 80 km/h, which was fine as this is the absolute limit in Japan. Steering and braking are smooth and easy, so as long as you drive carefully and pay attention to your surroundings you will be fine!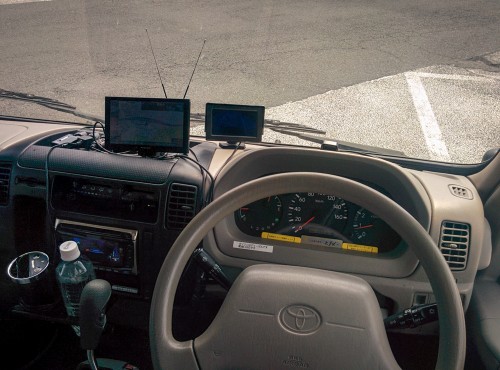 The car also comes with a rear camera (pictured, right), which came in handy when reversing into parking spaces and out of our campsite. It also came with a GPS unit, but keep in mind that is only available in Japanese. While this was fine for us, I would recommend bringing a 4G-capable phone and using something like Google maps. Coverage in Japan is pretty solid so it should not be an issue at all.
Camping: The Best Way to Experience your Camp-in-Car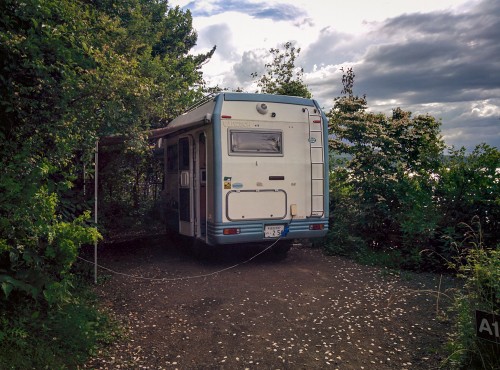 The day before we began our climb of Mt Fuji, we decided to appreciate the mountain from a distance, and booked a camping spot at Odakyu Forest Cottage beside Lake Yamanaka (you can check out my review of the campsite here). Sleeping inside the car was fairly comfortable – there is enough space to comfortable sleep five or six adults. There are many windows around the car, most of which have fly-screens, so you can get some ventilation and protect yourself from bugs.
This is camping in Japan!
Don't Forget to Bring . . .
Pillows and blankets. Even in the summer months, I would absolutely recommend bringing at least a thin blanket. We brought only pillows for sleeping as it was July when we travelled, but at night near the lake it became quite cool.
CDs. They did provide an FM-transmitter to plug in a phone for music, but in busier places there was a lot of interference, so bring a couple of mix CDs for a better music experience.
Food. Of course, if you are camping, you just have to BBQ!
Trash bags. Like any rental equipment, it is expected that you take your trash with you when you leave.
Cleaning supplies. While we did our best to keep the van clean, when you are camping it is expected that you will make a bit of a mess. Just some paper towels and a basic spray from a 100-yen shop will suffice.
International drivers permit, home country drivers license, passport. All three are essential to legally drive in Japan.
How to Book and Reserve your Camp-in-Car
Camp-in-car accepts bookings online or by phone, and there are discounts for longer term rentals. While the website is in Japanese, they do speak English so do not hesitate to book it through here. They have a large range at about 30 vehicles, ranging from small vans to proper large RVs, starting at around 10,000 yen per day.
The car was dropped off nearby my apartment in Tokyo by Camp-in-car staff, and their service was impeccable. They provide a detailed vehicle orientation at the drop off, so you can operate the camping car confidently and really enjoy your trip!
Having the opportunity to drive around Japan in a camping car was one the best experiences I have had in all of my travels. Camp-in-car's excellent service put me at ease and allowed me to enjoy my trip and really soak in the nature. I would recommend to just about anybody who is interested in camping or driving in Japan to take a look at what they have to offer, and to get out there and explore this beautiful country!
The car we drove – Toyota Camroad 4WD