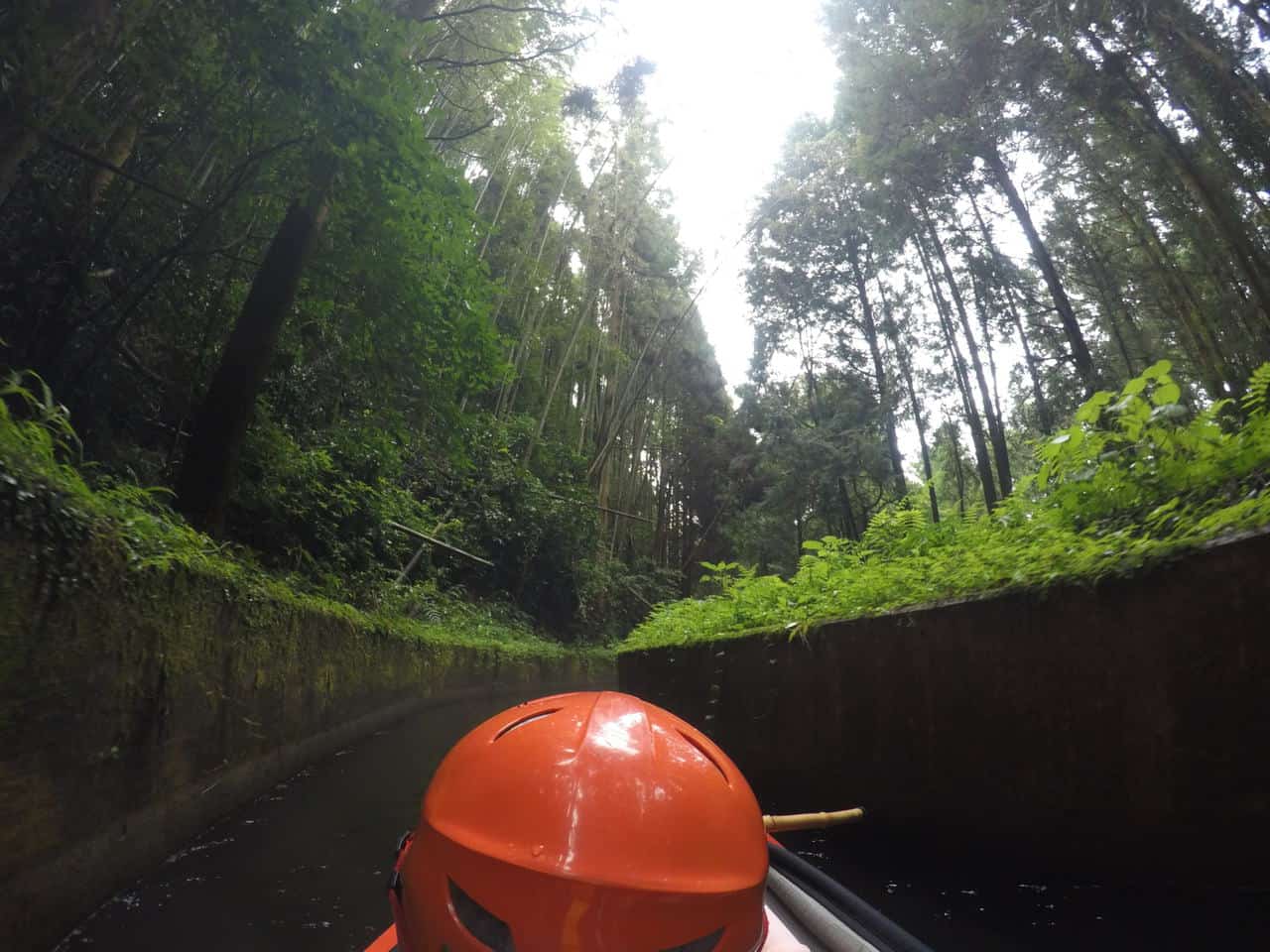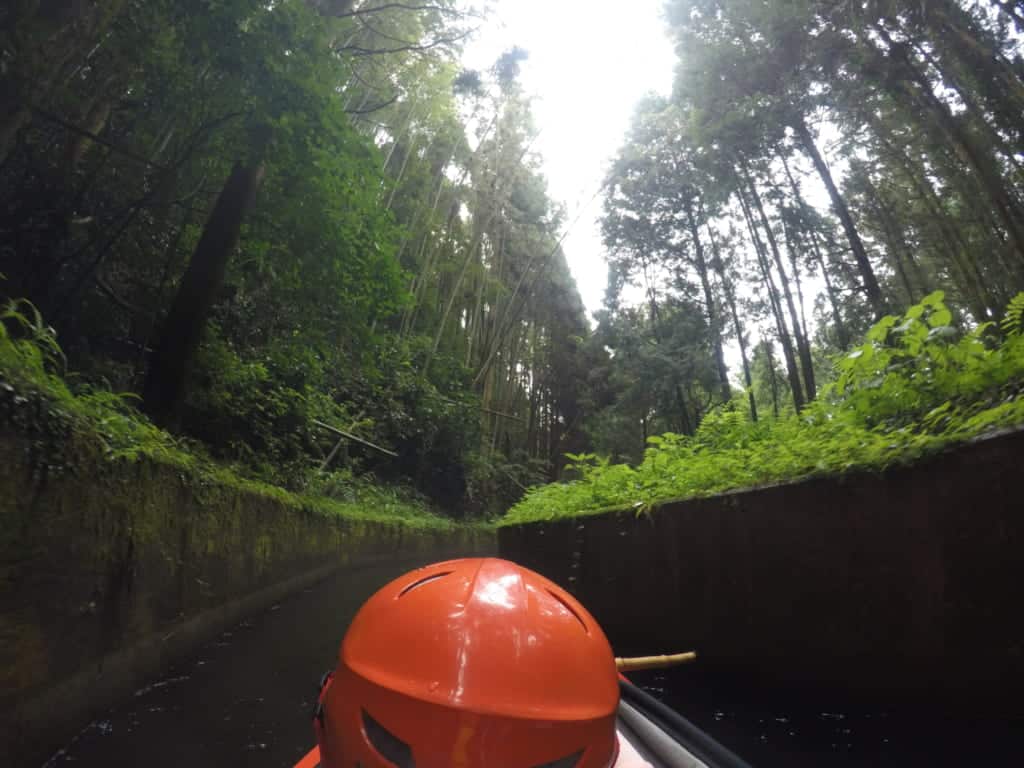 Sponsored by Northern Kumamoto Administrative Headquarters
The first question that came to mind as I settled into my kayak was "Who in the world thought of this idea in the first place?" I've been kayaking on calm ocean bays and mountain streams, but this was the first time I had been kayaking… in an irrigation canal in rural Japan.
As it turns out, the idea was dreamed up in 2014 by a local amateur kayaker. I can't help but think some alcohol and a couple of his crazy friends may have been involved in the process. After getting permission from local farmers, he developed a 2km course which takes riders on a 30-minute journey right out of an action film.
An Adventure in Fertile Kikuchi
This activity, known as IDEVENTURE (ide is the Japanese word for irrigation canal), is located in Kikuchi, a rural city in northern Kumamoto Prefecture known for its crystal spring waters. In fact, the cool water flowing in the canal is from the famous Aso Kuju underground spring. This wonderful water source keeps the land around Kikuchi green and fertile and helps produce some of Japanese finest rice and produce. Kikuchi is a scenic one hour and forty minute drive from Fukuoka, the largest city in Kyushu.
To participate in IDEVENTURE, I visited Kikuchi Furusato Suigen Koryukan, a quaint community center renovated from an old Junior High school. Like many smaller towns in Japan, Kikuchi is finding ways to reuse older buildings in ways that benefit the community in a sustainable way, and Koryukan is one example of this trend.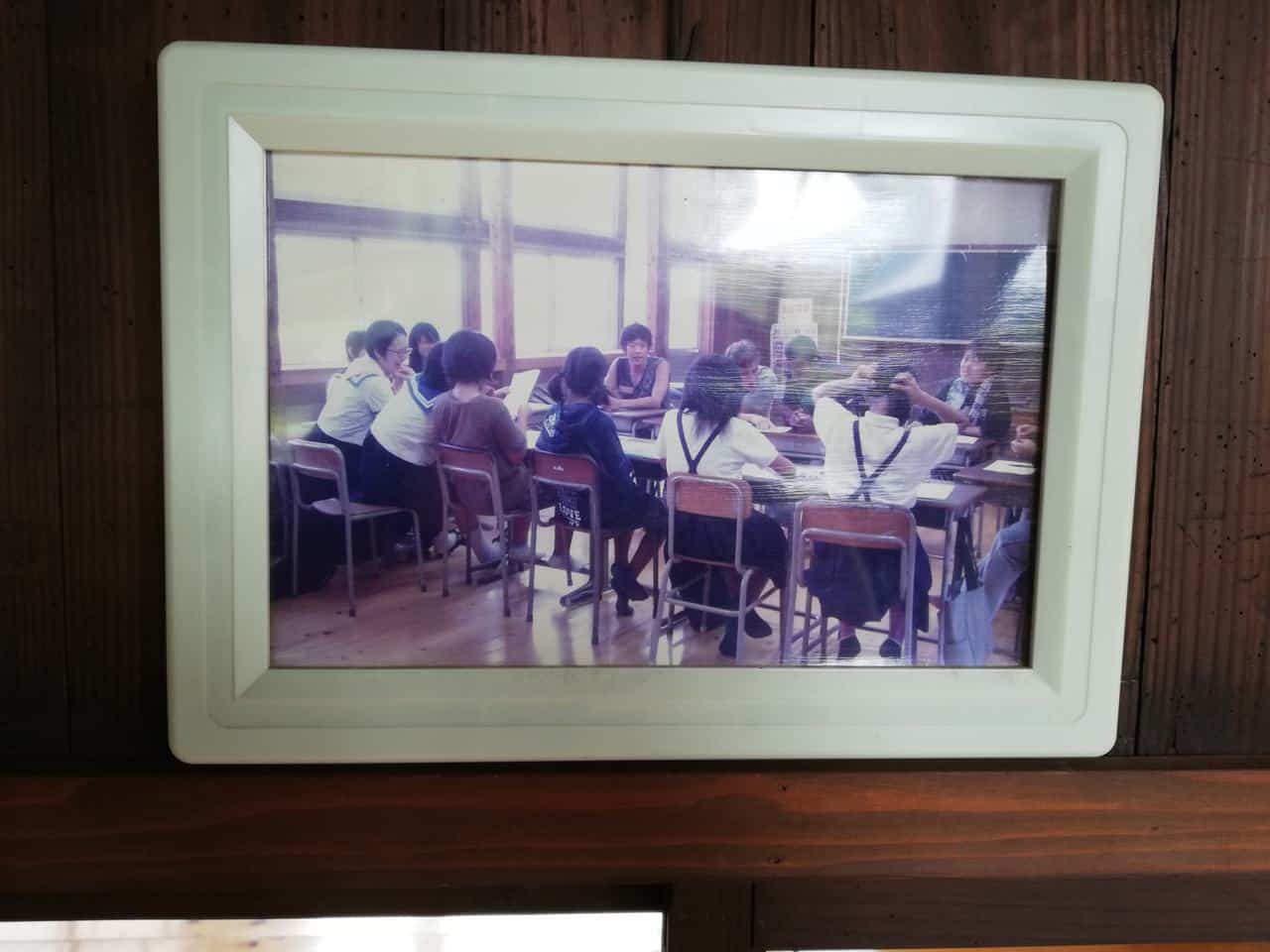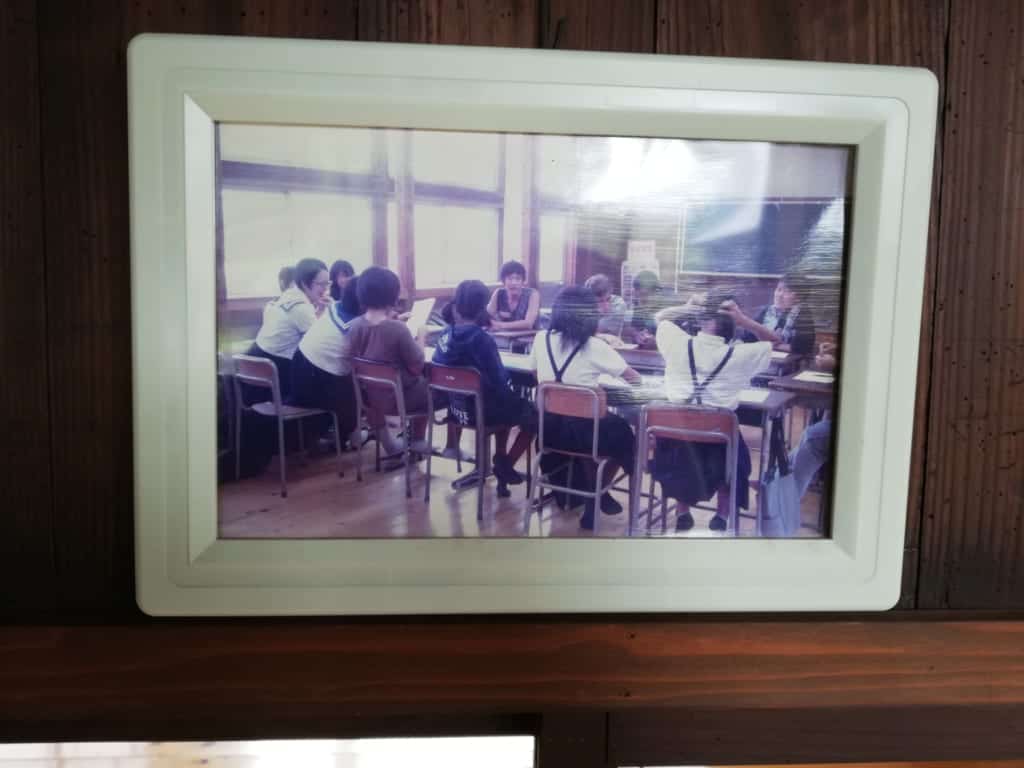 At Koryukan, I parked my rental car in the large, free parking lot and purchased my kayaking pass for IDEVENTURE. There are two courses: a short 700m course (1,000 yen) primarily for children that lasts 10 minutes, and the longer "Mabu" course (3,000 yen), which is 2km and 30 minutes long and passes through some rather long and scary underground tunnels along the way.
It was here that I met my qualified instructors who explained the history of the kayaking course along with the safety instructions as we traveled through the beautiful countryside to the start of the course. Each kayak can hold 2 people, and up to 16 individuals can participate in 4 different time slots per day. Keep in mind that this is strictly a summer activity, so the season is from July to the end of September.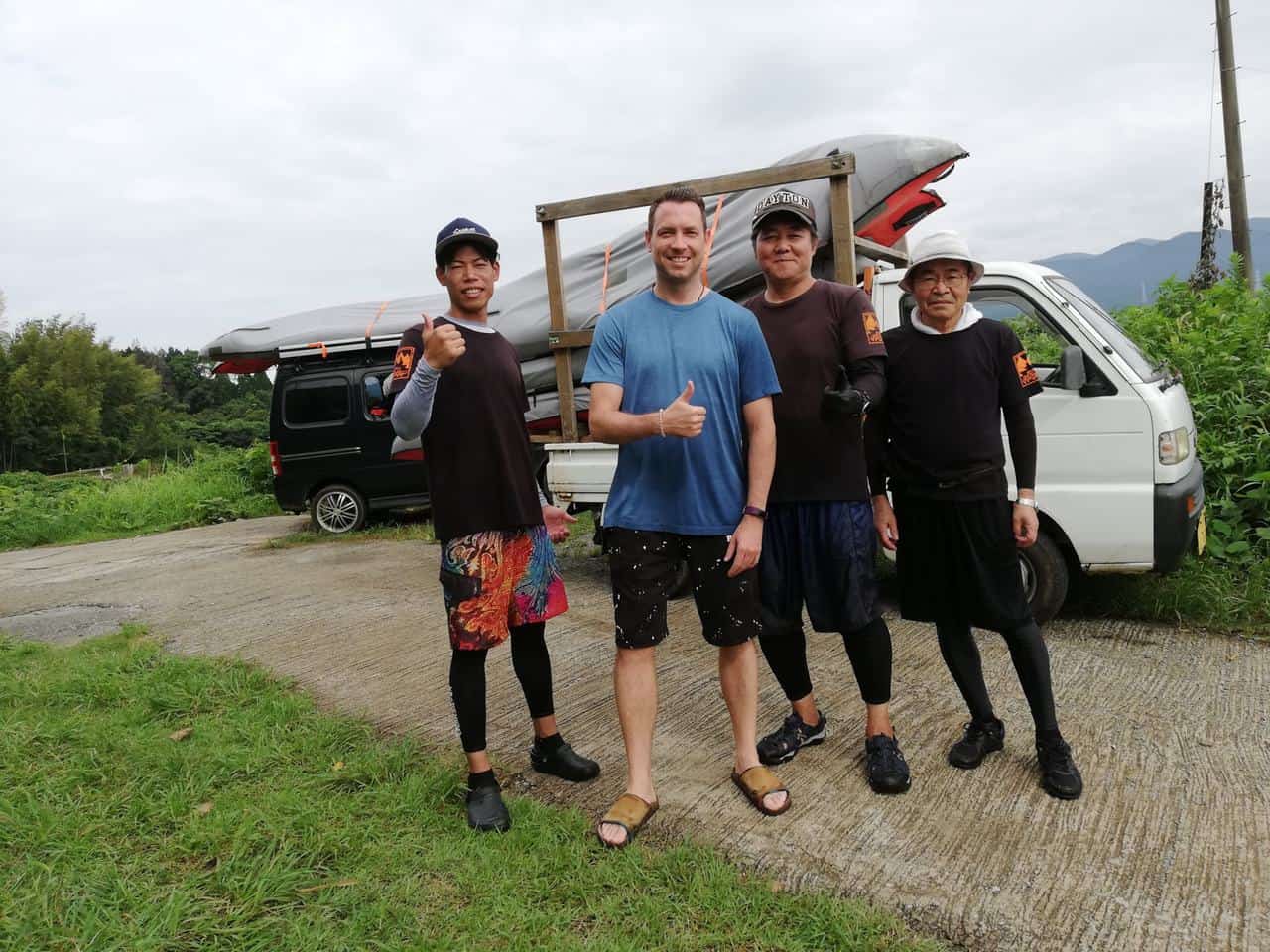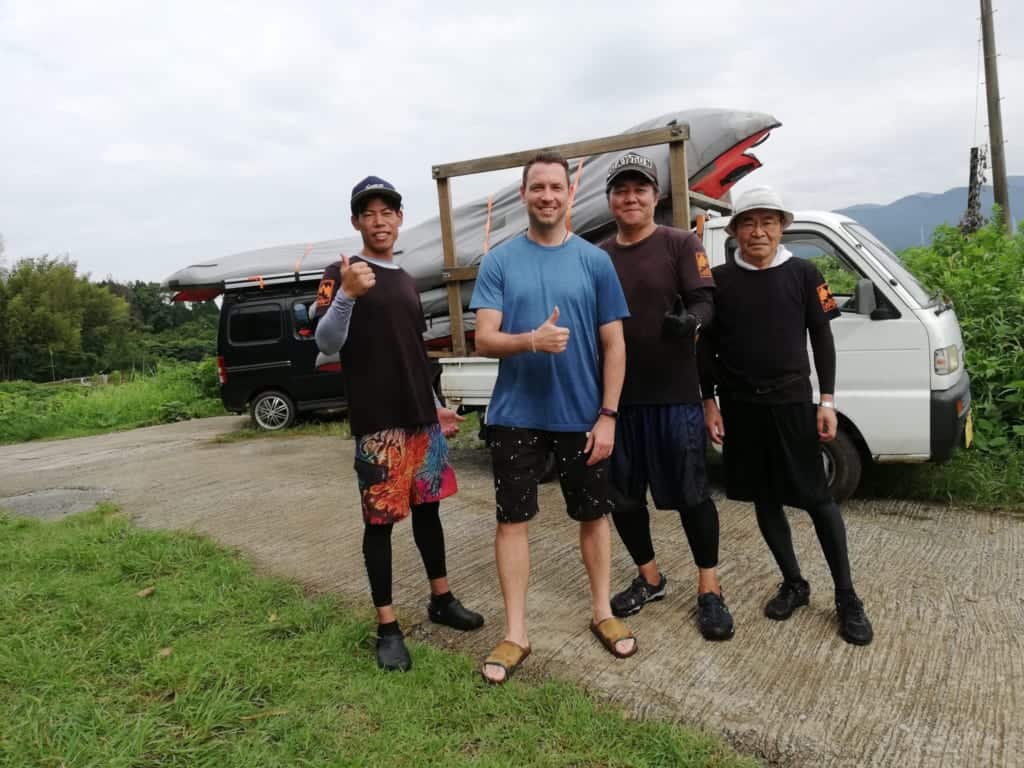 The course uses a section of the Haru-ide, an irrigation system built in 1698 for the purpose of irrigating the rice paddies. 450m of the canal is tunnel, which was quite an architectural achievement in that time. It was recognized as a World Irrigation Heritage structure in 2019.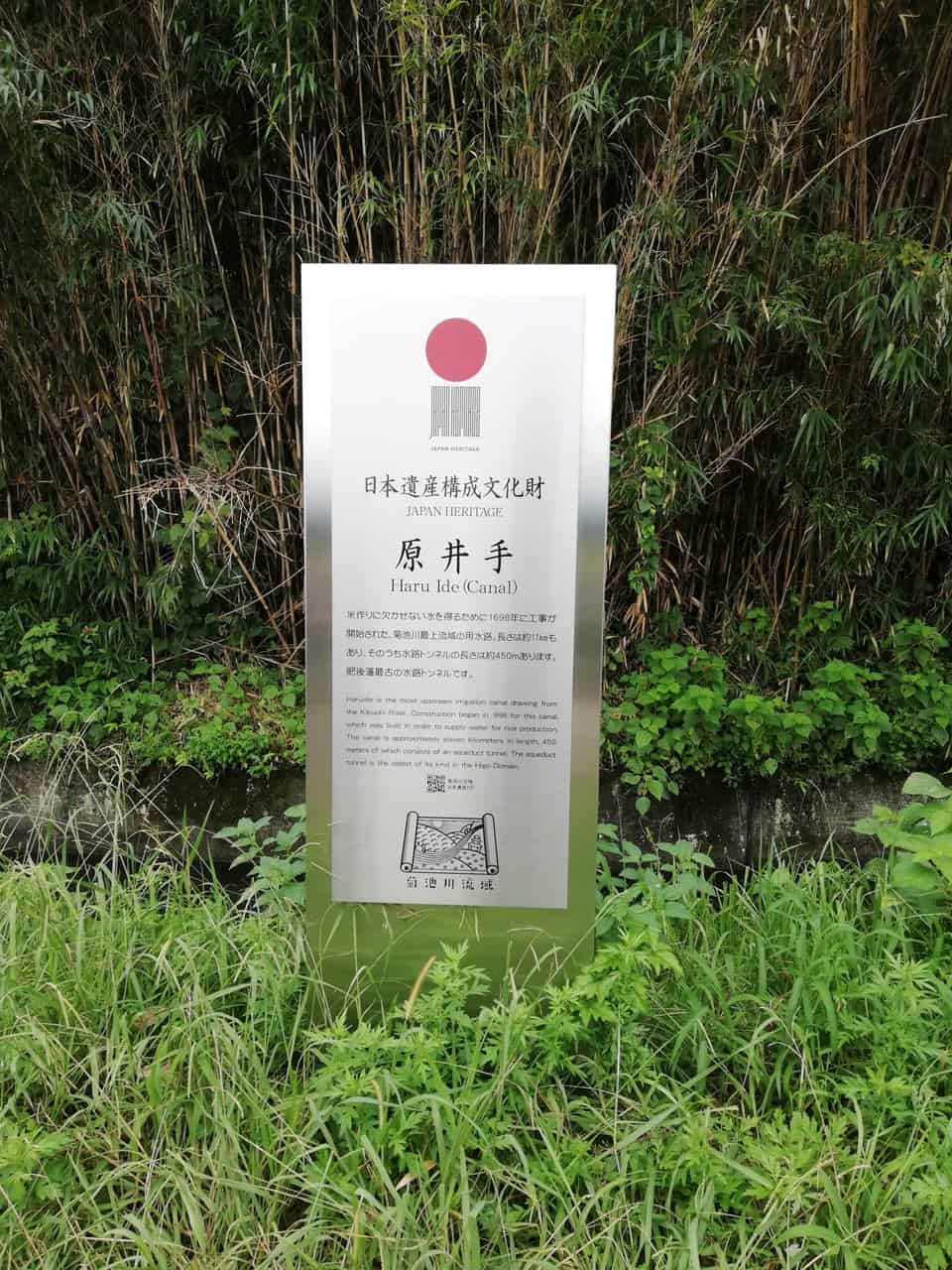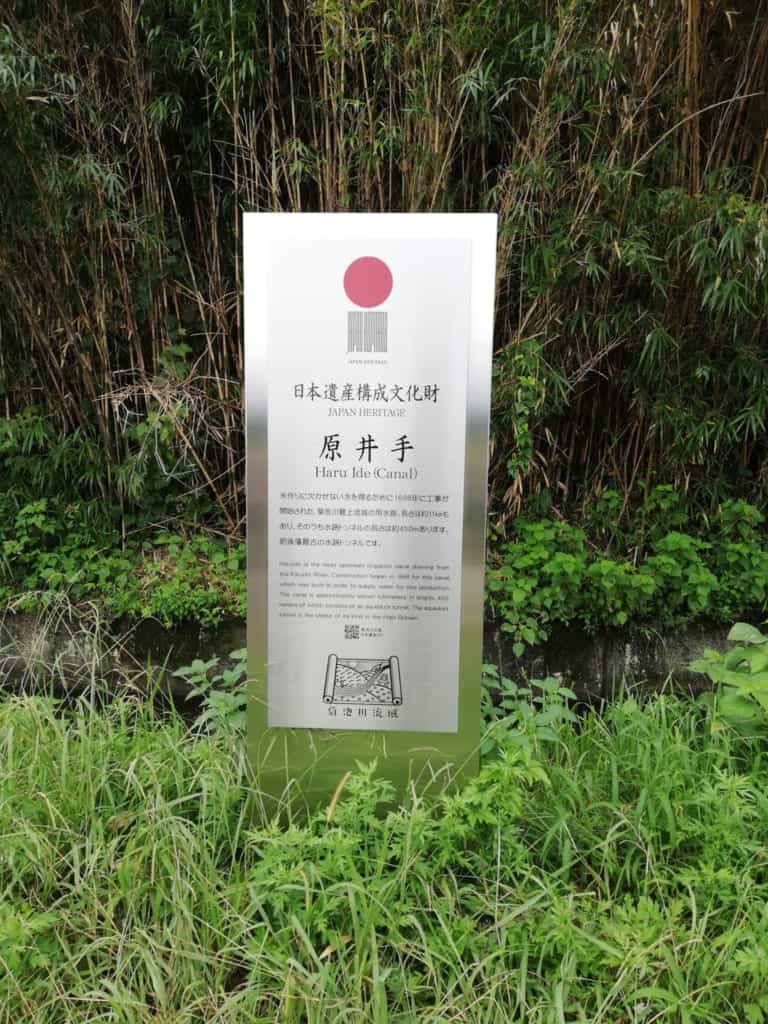 The ride begins peacefully, taking us alongside huge rice paddies, through forests of trees and bamboo and under bridges. But soon the ride starts to speed up, reaching the most exciting section, the 300m long underground tunnel where you are plunged into the darkness at what feels like incredible speeds. Forget Tokyo Disneyland or Universal Studios Japan; this is the ultimate Japanese thrill ride.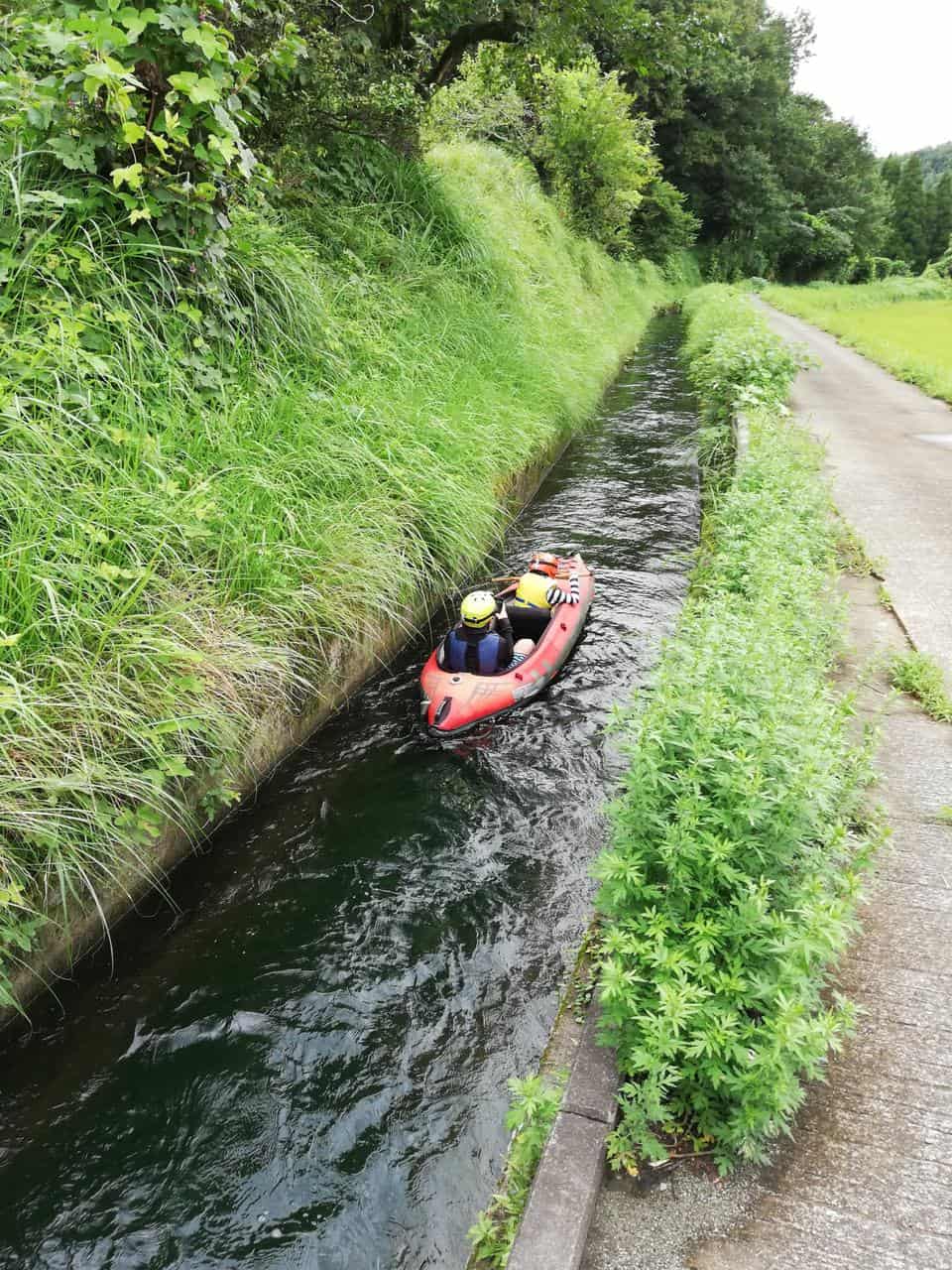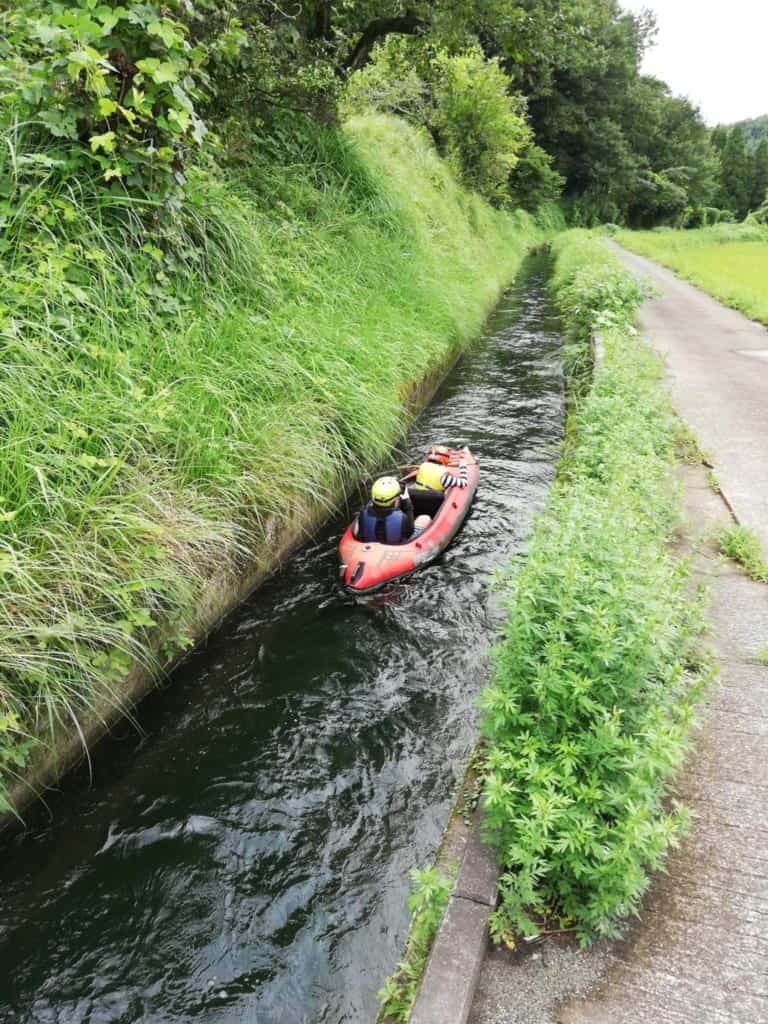 Because of the narrowness of the canal, you really feel you are hurtling along at higher speeds than you actually are. 30 minutes felt like it went by in a mere 30 seconds, and I was ready to do it all over again once my ride was over. Along the way, you sometimes use a bamboo pole to push yourself away from the walls to keep your speed up, so a leisure cruise, this is definitely not!
Returning upstream, I was able to take in the gorgeous views of the Kikuchi countryside at a much slower pace. It's easy to see why people fall in love with northern Kumamoto and want to return here year-round.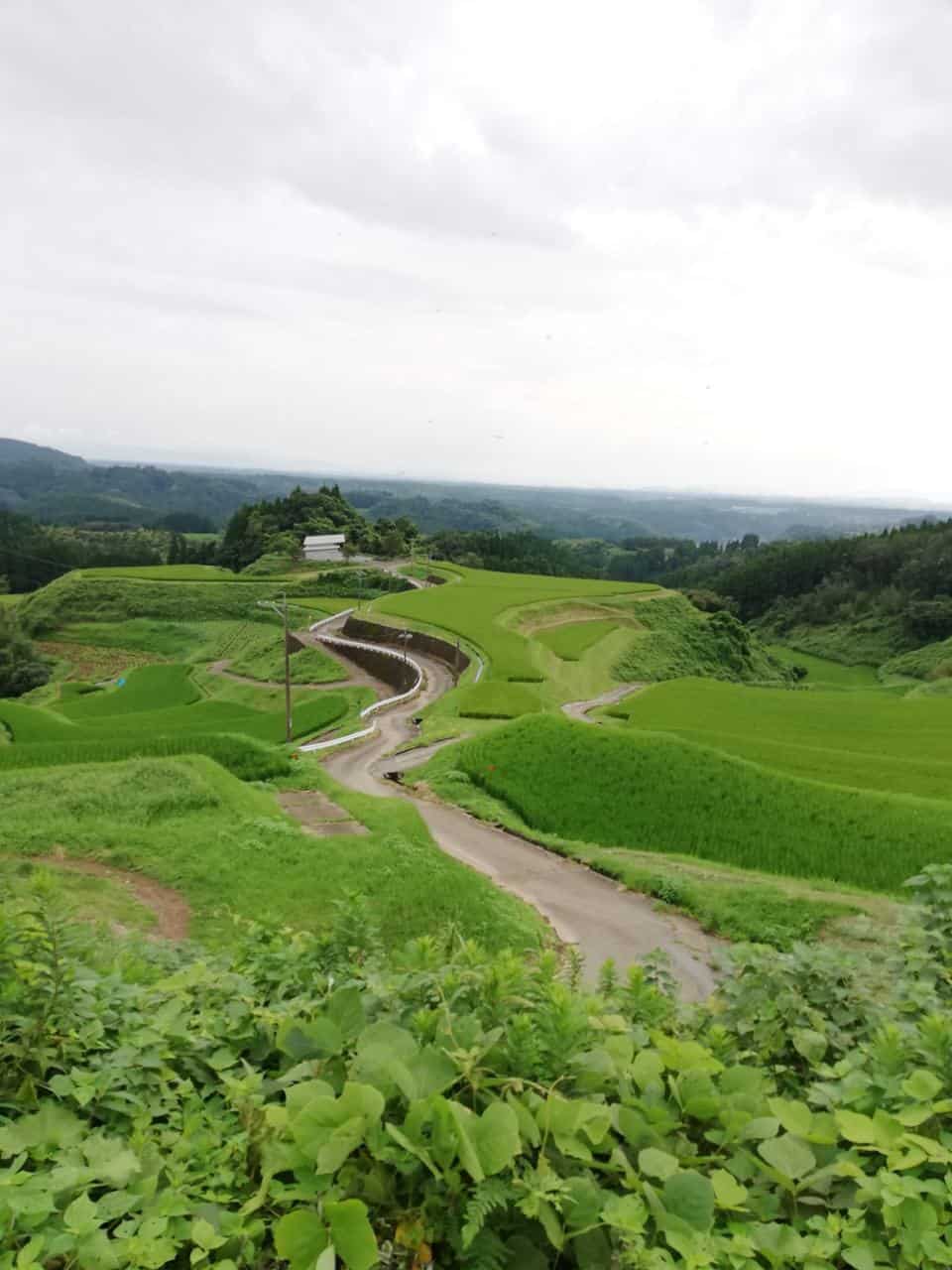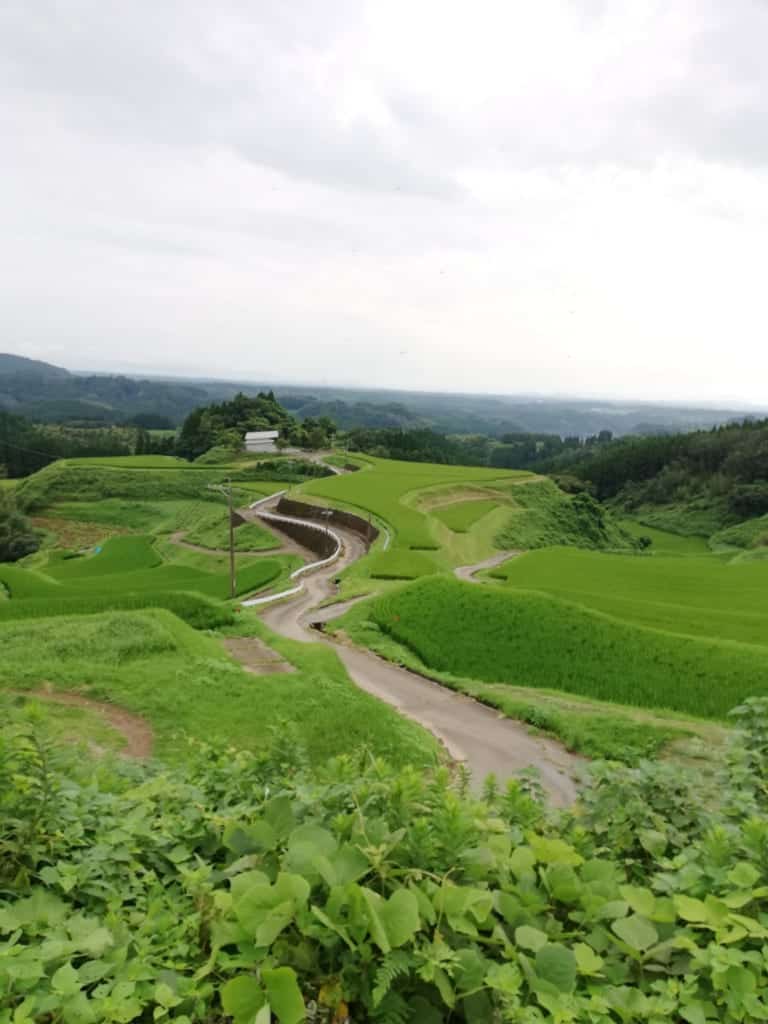 Though IDEVENTURE is a summer season activity, there are plenty of other things to see and do in Kumamoto. Northern Kumamoto is just a short drive from Fukuoka city and I recommend that is how you get there because having a rental car is the best way to experience the lovely countryside and natural beauty of this part of Japan.
If you don't have a car, the next best thing is a free shuttle bus service which serves 4 cities in Northern Kumamoto: Tamana, Nagomi, Yamaga, and Kikuchi from Kumamoto Airport or JR Kumamoto Station. Details can be found on their website or download the PDF. (Service is available only in November 2019, and January to February 2020)
Photos provided by Danny and Voyapon Staff photographers.
IDEVENTURE Experience (July to September only)
Book your timeslot at Kikuchi Furusato Suigen Koryukan
Address: 1600 Haru, Kikuchi city, Kumamoto Prefecture
Tel: 0968-27-0102
What To Bring:
Clothes that can be wet (swimsuits, etc.), long sleeve shirt (prevents bug bites and chafing from weeds), water shoes, a hat, and a water bottle.
IDEVENTURE イデベンチャー
Website: https://www.suigen.org/page0129.html (Japanese only)
Access to Kikuchi Furusato Suigen Koryukan From Other Areas
From Fukuoka Airport: about an hour and 35 minutes by car
From Oita Airport: about 2 hours by car
From Kumamoto Airport: about 40 minutes by car
[cft format=0]