Sponsored by Sado City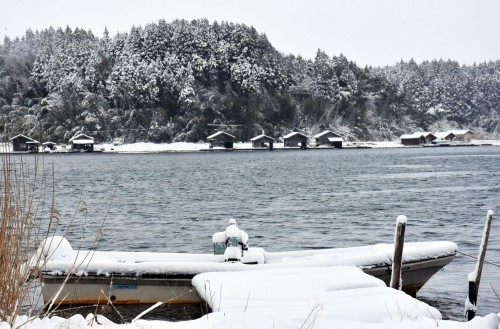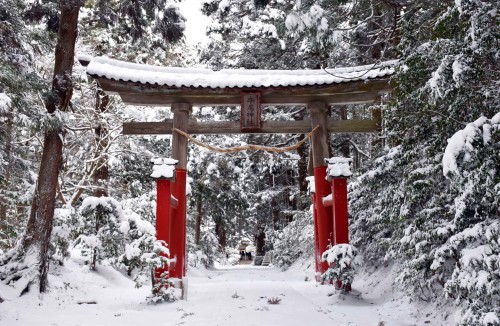 Sado Island is a beautiful paradise island located approximately 2.5 hours away from Niigata Port by ferry. Sado Island's landscape has incredible diversity with stunning cliffs along the shoreline, beautiful forests, and mountains throughout. The four seasons are beautifully portrayed on Sado with cherry blossoms in the spring, green landscapes in summer, colourful leaves in autumn, and if you are lucky, a cover of white snow in winter.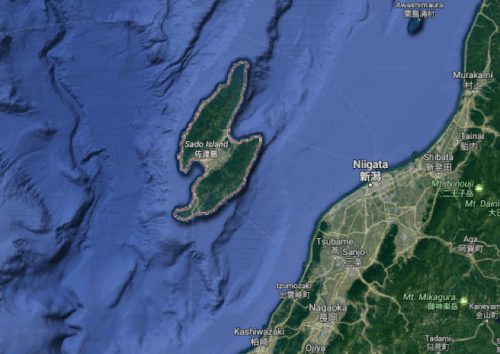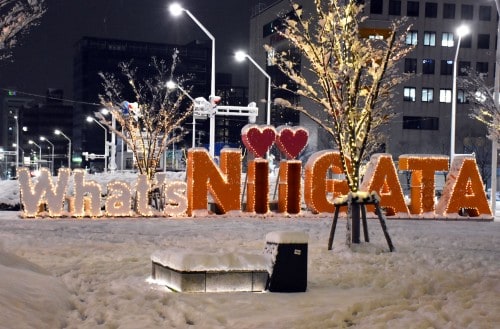 Sado Island has a very interesting history as an island of exile, where many politicians and intellectual people went when they were exiled. Due to an extraordinary mix of people, Sado Island has developed its own culture throughout the years.
Sado Island was also famous for gold and silver mining, which attracted many skilled tradesmen in several fields such as engineering, carpentry, and merchants. This lead to a quick increase in population, resulting in the development of new technologies used for mining and farming.
How to get to Niigata from Tokyo

During my visit, the Sado airport was closed and therefore I had to take an alternative mode of transportation. You can take either a bullet train (Shinkansen) or an express bus from Tokyo Station to Niigata Station.
By Train

Japan has a very efficient train system in place. The Shinkansen, or bullet trains as they are called in English, cover a massive distance in a very short time. The speed can reach up to 320 km per hour! It's a comfortable and convenient option for traveling long distance within Japan.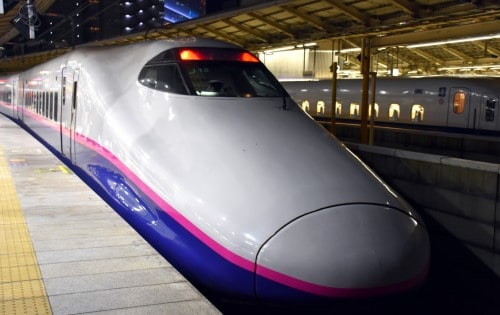 From Tokyo Station, you can take the Joetsu Shinkansen to Niigata Station. The Joetsu Toki and MAX Toki trains both go to Niigata. It takes around 2 hours from Tokyo Station on the southeast shore of Japan to the Niigata on the northwest shore.Without a Japan Rail Pass, the price of a one-way ticket is ¥10,370.
By Bus

The express bus departs from Tokyo Station and arrives at Niigata Station approximately 5-6 hours later. Earliest bus departure is 07:00 AM.
How to get to Niigata Port from Niigata Station
Niigata Port is only 3 km away from Niigata Station, and you can take either a local bus or a taxi to get there.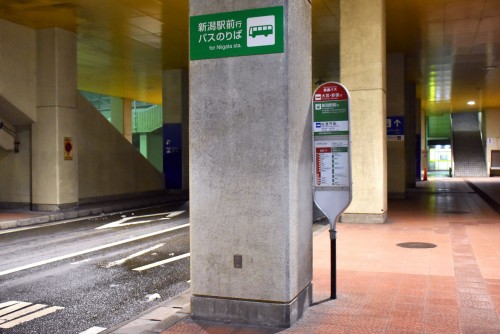 Use the Bandai Exit at Niigata Station and go towards Sado Kisen Niigata Port. The bus takes between 10-15 minutes and costs ¥210. A taxi-ride to Niigata Port costs around ¥1,200.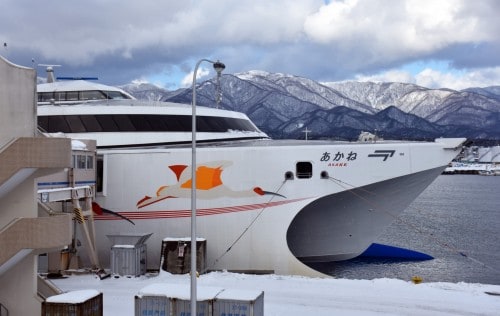 Ferry from Niigata Port to Sado Island
The regular ferry is technically a "car ferry." It is still a very comfortable way to travel because there are several different seat options available. The second class fare is a regular seat or the Japanese style, which means a place on a carpet where you sit or lie directly on the floor. The first class fare allows you a seat in a designated room with comfortable chairs where you have the option to fold down the backrest.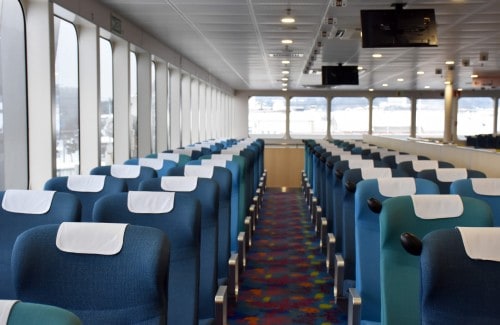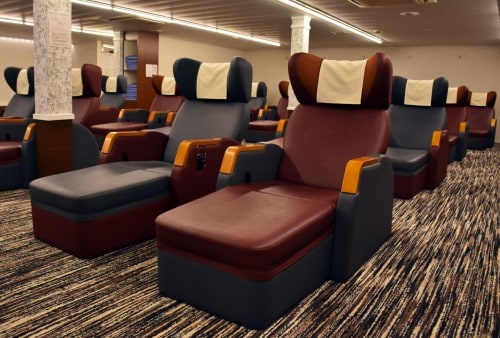 From January 23, 2017 the ferry departs from Niigata Port around five times a day. Second class cabin tickets cost ¥2,250 and one way, the ferry trip takes roughly 2.5 hours. If the sea is rough, it is recommended to sit in the middle of the ferry where you do not feel the waves as strongly.
There is also a high speed Jetfoil that takes approximately 65 minutes. All seats are by reservation only.
Note that schedules and fares will be different depending on the current season.
The 2017 seasonal schedules and fares can be found here.
How to get around on Sado
Sado Island is the second biggest island in Japan, not counting the four main islands that make up the country itself. Because Sado Island is such a large island, there are multiple modes of transportation that make it easy to get around. You have the option of taking the local bus, a tour bus, taxi, or even renting a car.
When you get off the ferry at Ryotsu Port, you can find a tourist information office on the second floor of the ferry terminal building. There you can ask for maps and bus timetables.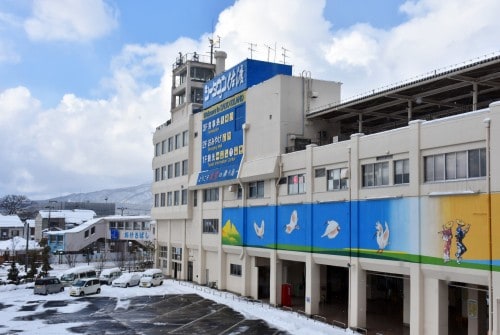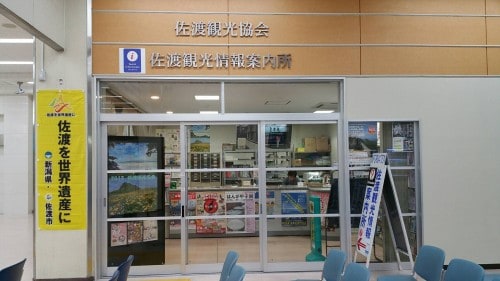 The tour bus

The tour bus operates from Ryotsu Port and Ogi Port. There are five different tours available, and you can do a half-day or a full day. The tour bus takes a special route in order to show visitors the highlights on the island. It is a smart way to travel if you are a first time visitor or if you enjoy pre-arranged tours.
Note that all bus tours need to be booked in advance.
The sightseeing taxi
If you are travelling in a small group, a sightseeing taxi might be the most efficient option for exploring Sado Island. Ask someone at the tourist information office or talk to a licensed taxi driver (who also works as a guide).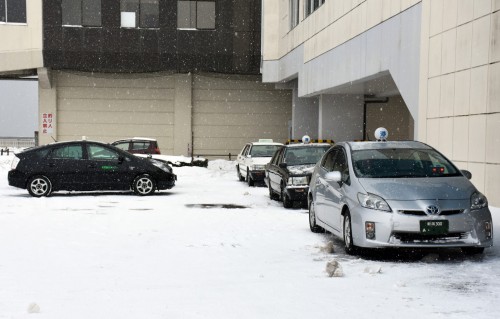 Local bus

Sado Island has a well-established bus network. In general, you can hop on and off the bus wherever you prefer, but when riding a bus through central Sado city, on the Honsen Line for example, there are designated stops. More information can be found here.
Please remember that although the buses stop at most tourist attractions, services are limited on the weekends and during national holidays. The buses may also run less frequently if the weather is bad, but there never completely stop operating due to weather.
Car or motorbike rental
Renting a car can be quite expensive but it allows you to explore Sado Island at your own pace, choosing the locations and attractions you would like to visit. I personally prefer exploring by car since it is so much easier to stop anywhere along the way and explore.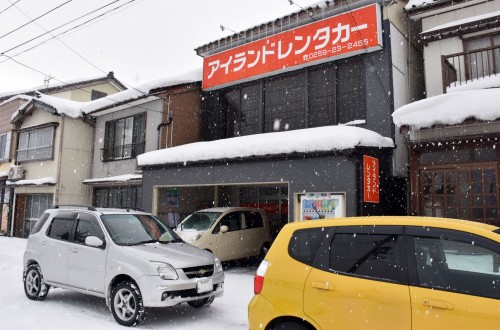 A cheaper option to renting a car is renting a motorcycle. It allows you the same freedom as a car but it is a better option if you are traveling alone or with one other person.
There are several vehicle rental shops on the island, but I still recommend booking in advance.
Bicycle rental
Bicycles are also an option for exploring the island at your own speed. There are also electric bicycles available to help with the many hills and slopes on Sado Island.
Need more information? You can find up to date information about Sado Island's history, sightseeing locations, accommodations, food, and transportation here.