Takashima Island is a small, meat loaf shaped island situated 10 minutes by boat from Karatsu City in Saga prefecture, Kyushu. Even though the island is only a 10 minute boat ride away from Karatsu City centre, it has remained relatively unknown. The island is most well-known for its cats, earning its nickname, 'The Cat Island'. Just follow the paw marks and you will see for yourself.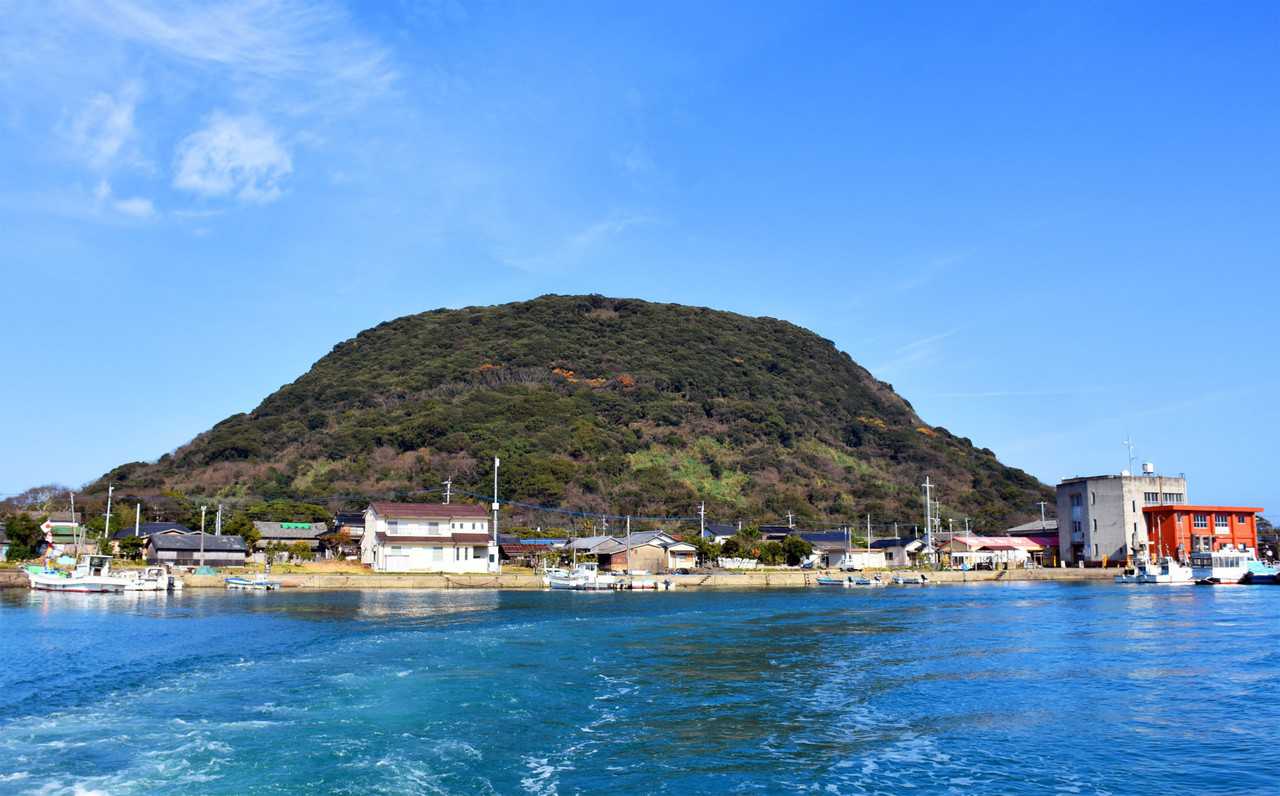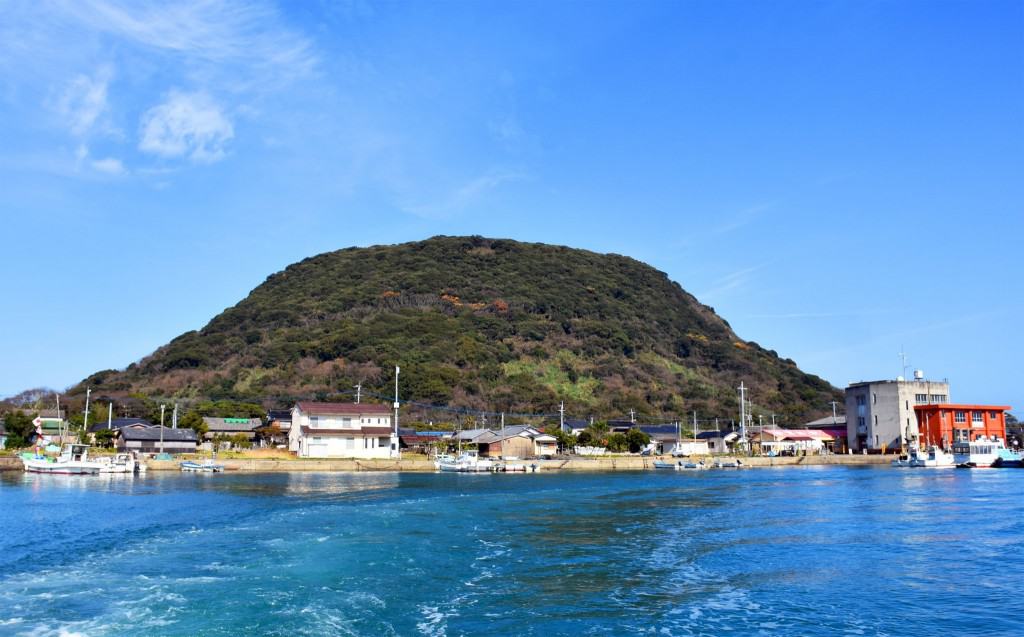 Why is Takashima called the 'The Cat Island'?
The reason why Takashima Island is sometimes called 'The Cat Island' is because of a certain family of cats living there. When you arrive at the pier by boat, a lovely lady will greet you with her family of cats. These cats have been trained to accept treats by their owner who also owns a small souvenir shop and is happy to bring you there to show off her cats and their tricks.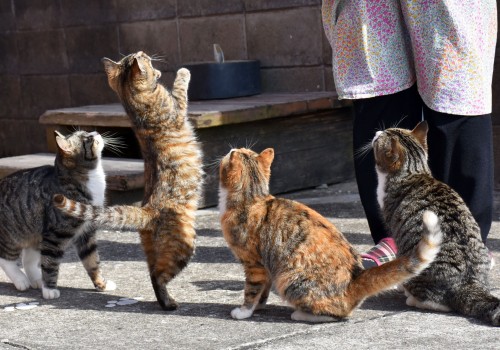 It is quite funny, but when the cats catch their treats it looks like as if they are praying with their paws clasped in front of their faces. One of the cats has been featured in magazines with this signature pose of praying.
Pray for good luck at the Cat Shrine
At the souvenir shop you can buy a specific yellow fabric bag with a Maneki-neko picture on it. Maneki-neko means 'beckoning cat' and is a symbol in Japan that brings luck. You often see this cat figurine at the entrance of shops to bring luck to the owner. You then bring the bag to the Cat Shrine, or Houtou Shrine, its actual name.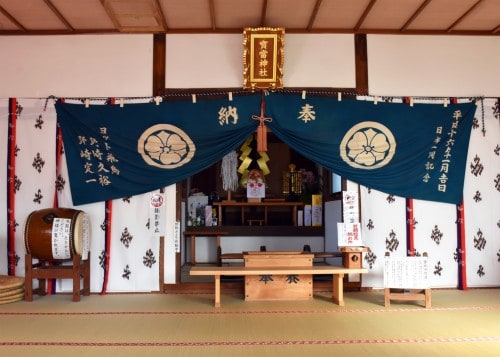 Open the bag at the shrine when you make your wish, and the wish will enter your bag. Close the bag, and keep the wish with you inside it to make it come true.
What Else to See on Takashima Island
Takashima Island is a small island, but it has plenty of activities to keep you busy for a full day. Very few people know of its existence, which makes it more exciting to explore its charm.
The Beach
There is a small but beautiful sand beach about a 10 minute walk away from the Takashima pier. It is a gorgeous little area to spend a few hours at with your children. There is a small playground and places to find shade on a hot day.
Explore the surroundings
The island is full of beautiful gardens with flowers and vegetables growing. I recommend taking a walk or a bicycle ride around the island to fully see the local side of this island.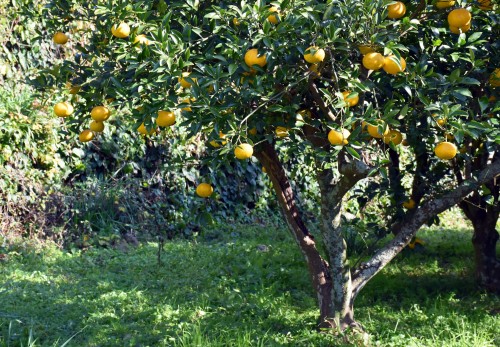 The Observatory
If you feel adventurous, there is an observatory located on the top of the island, at its very centre. Although I did not have the opportunity to walk the path up to it, I understand that there is a beautiful view from there of the islands as well as Karatsu City. A note of caution: the path may be partially obstructed by overgrown plants.
Eating and sleeping
There are only about 300 people living on Takashima Island. Currently there are no hotels or guesthouses on the island.
There are, however, a few nice restaurants located at the bay where you will arrive by boat. There is also a very cute, modern-looking café situated just a few minutes away from the beach and pier.
How to get there
A small boat leaves for Takashima Island six times a day from Karatsu City, approximately a 10 minute walk from Karatsu Castle. Please see the map below of the pier. You do not have to worry about the boat or island being crowded since each boat only brings about 10 people at a time.
It costs 420 yen for a roundtrip boat ride, and tickets are bought as you board the boat.
How to get around Takashima
There are no buses on the island. It is easy to walk if you only want to explore the Houtou Shrine and the beach. If you would like to explore more of the island, I recommend doing so by bicycle. You can pay a small extra fee to bring a bicycle on the boat.
24/7 Assistance available in English, French, German, Italian, Spanish, Portuguese,Russian,Thai, Korean, Chinese (Mandarin & Cantonese), Vietnamese and Indonesian!!
Sponsored by Saga Prefectural Tourism Federation