Sponsored by JAPAN 2.5-DIMENSIONAL MUSICAL ASSOCIATION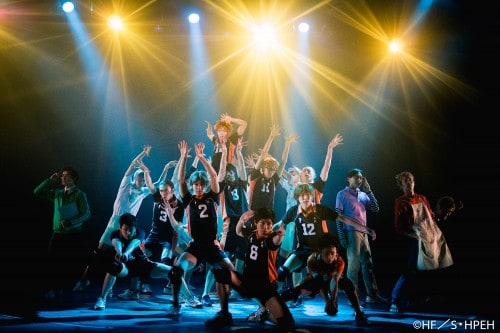 "HAIKYU" : Come See the Live Action Anime
Set! Jump! Spike! HYPER PROJECTION ENGEKI "HAIKYU!!" The view from the summit definitely scores in this theatrical rendition of the hit Anime that many of us have come to love.
Haikyu may seem like any other sports manga and anime popular in recent years, but what makes Haikyu truly special is it's brilliant ability to flesh out the beautiful personalities of each character, creating a unique show centered around friendship and trust.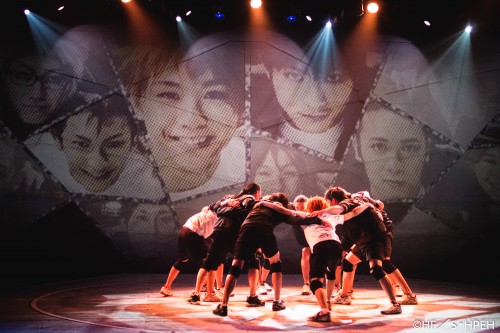 The HAIKYU Musical: Cast, Performance, and Backstory
Main charater is Hinata who has orange hair, in his younger years, grows to admire and idolize the former Karasuno ace called the "little giant", his inspiration to become the ace of volleyball. Hinata then joins Karasuno and meets Kageyama, the former ace who holds the selfish philosophy of "You can't spell "Team" without "Me". The two first have conflicts with one another but later on grow together as a pair to become the dynamic duo of Karasuno.
The play is divided into 2 parts, with the 1st being centered around the backstory and characters of the Karasuno team, with the 2nd exemplifying strengths around teamwork, friendship, and trust for one another.
Truthfully I have never seen Haikyu, however the play was wonderfully produced with an interesting backstory and a well-chosen acting cast. Each character is distinguishable from one another creating lovable characters with unique, beautiful personalities.
For example, Hinata, played by Suga Kenta, seemingly stole the show with his acting skills, never letting his energy level down showing seemingly infinite hype, excitement, and impressive volleyball stunts! While Kageyama, played by Kimura Tatsunari, often acts as if he's too cool to talk to anyone, but shows a equally quirky and awkward side . The contrasting demeanor of these two are brought together beautifully by these incredibly talented men!
Not only do the actors skillfully portray each personality as if they were being animated before your very eyes, they certainly look the part as well, from the perfectly styled wigs to the height and age of the young actors. From a "cosplay" perspective, they're almost perfect!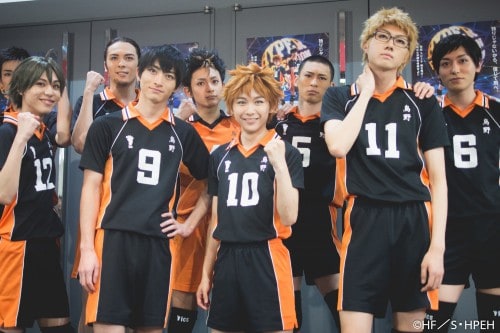 Love the Anime? Come See the Musical!
Fans who have watched the anime would certainly enjoy the play along with those who have no knowledge of the show, including the basic understandings of volleyball. Actors translated the lovable characters well live using hyped energy levels and stunts that grabbed the attention of the audience, with great usage of the dynamic stage, engaging sounds, lights and shadows, creating an enjoyable and interactive experience for everyone.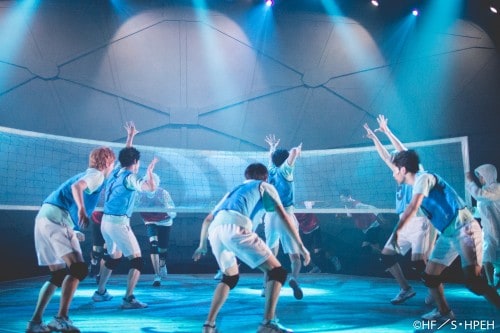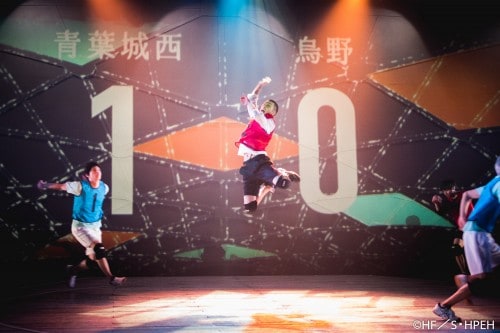 Tokyo's AiiA 2.5 Theater Hosts Live Action Anime
Held in the brand-new AiiA 2.5 Theater Tokyo which opened last year in March, the theater also hosts other Anime live theatre such as Pretty Guardian Sailor Moon, and Naruto, catering to a variety of fans! The show schedule can been seen in English at the  Japan 2.5-Dimensional Musical Association site.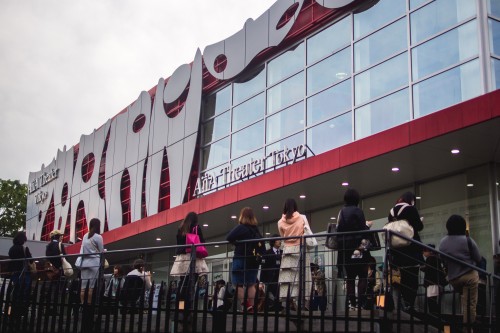 Options for English Speakers
You might be wondering if the experience was  diminished due to the performance being entirely in Japanese. Worry not! For a fee of 1000 Yen the theater provides glasses called Zimaku Air , which will provide you timed subtitles that seemingly out of thin air as you watch. For those with little understanding of Japanese, these glasses are a life saver. They're comfortable and easy to use and you can adjust the text size and position of the subtitles. How convenient is that? I can see a very good market for this if they bring these musicals overseas to the US and alike.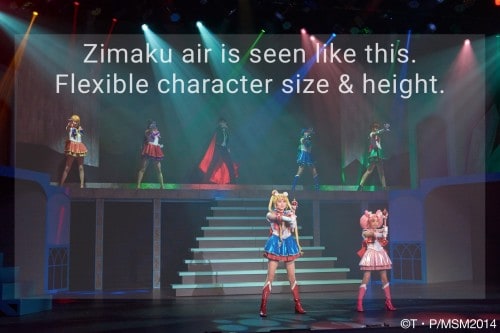 ※The above image is only a sample of the actual product
If you're into live theater or anime and planning to visit Japan, this is an experience you won't want to miss!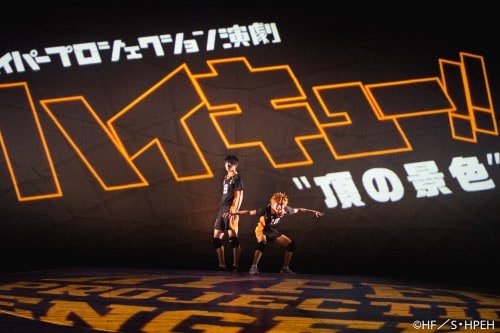 ©H.Furudate / Shueisha, HYPER PROJECTION ENGEKI"HAIKYU!!"Project
[cft format=0]