Sponsored by Higashisonogi Town.
Higashisonogi is a beautiful seaside town overlooking Omura Bay close to Nagasaki. It might best be known for its high quality green tea and breathtaking natural landscapes. But for a few years now, a couple of hipster small businesses have been popping up around Higashisonogi. These business are infusing this countryside town with a trendy energy. Follow us around the district of Chiwata to discover some of these local hotspots.
Lunch with a view at Chiwata Station
Believe it or not, one of the coolest things to try when in Higashisonogi is taking the train! Riding the Sea Side Liner is quite an experience! Travelers are treated with a breathtaking view of the seashore only a couple of meters below the train tracks.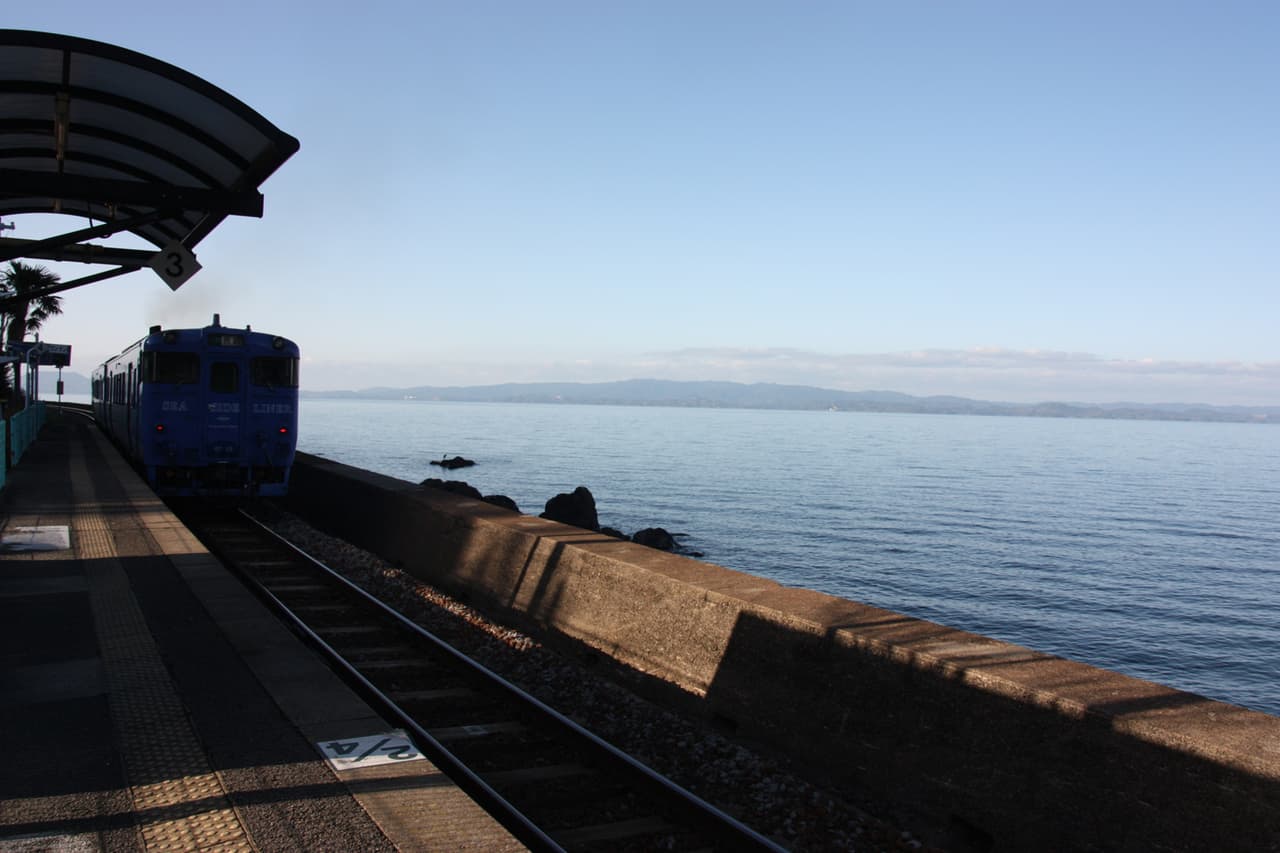 You probably won't want this train ride to end, but our advice would be to stop at Chiwata Station. When getting off, you will likely be preoccupied by the sea extending beyond the horizon, just in front of you. But turn around and you will discover the loveliest restaurant in town, Chiwata Shokudo!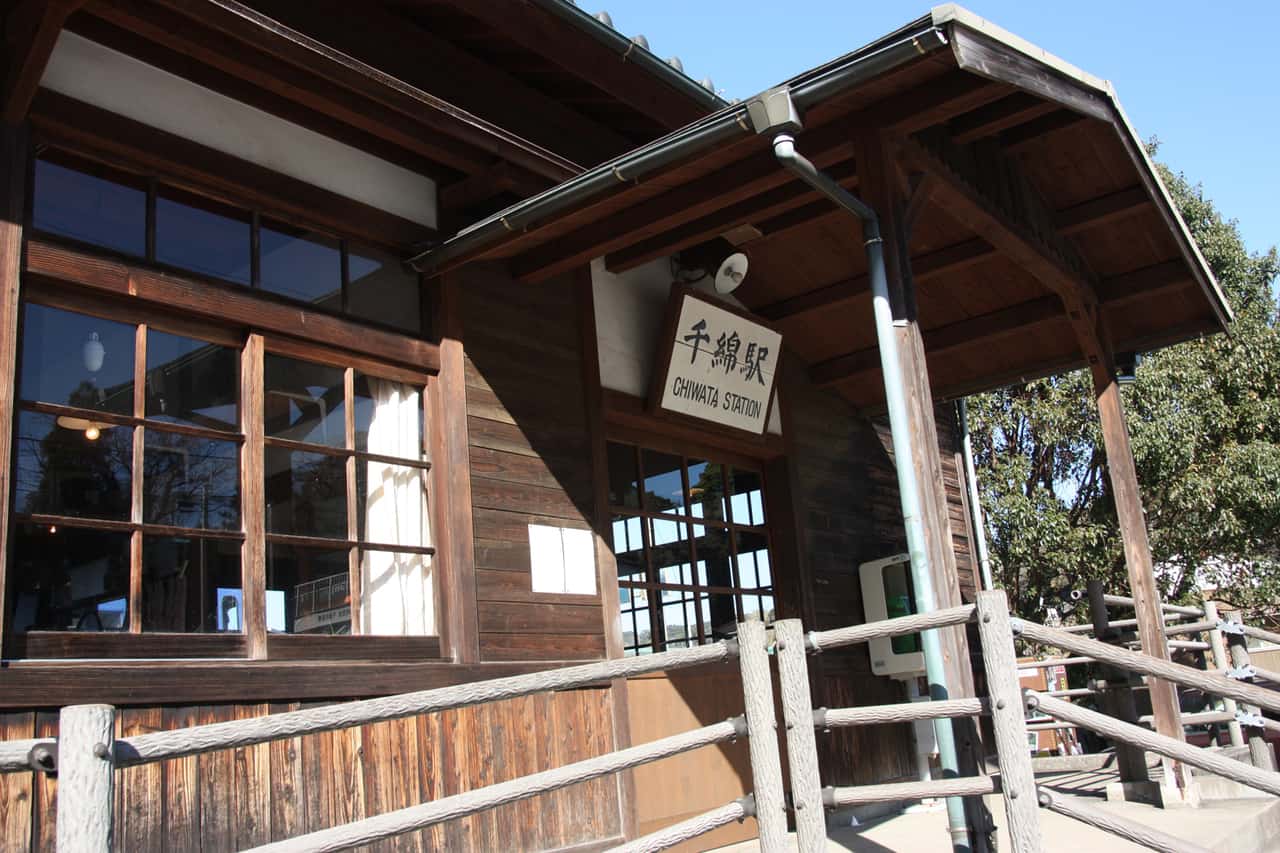 But don't look for an actual restaurant sign; simply slide open the old wooden doors to enter the station. A kitchen has replaced the ticket counter and the waiting room has been transformed with a few tables and nice decorations.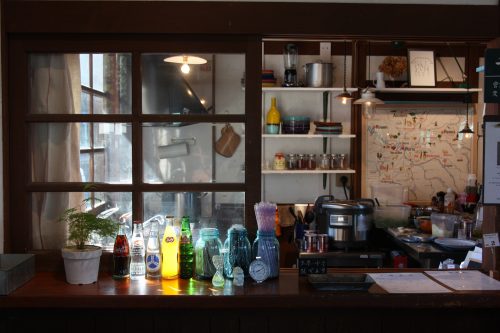 Relaxing music is playing and a spicy aroma is floating in the air. You can still buy a ticket or check the train schedule, as it is still a station. Another option is to eat a delicious homemade Japanese curry while admiring the deep blue sea.
This is the only item available on the menu, which changes slightly every day depending on the season. For just 1000 yen, you will get a colorful plate of steaming curry and some side dished. This is probably one of the most comforting foods for foreigners in Japan (you can trade your chopsticks for a good old spoon to eat it).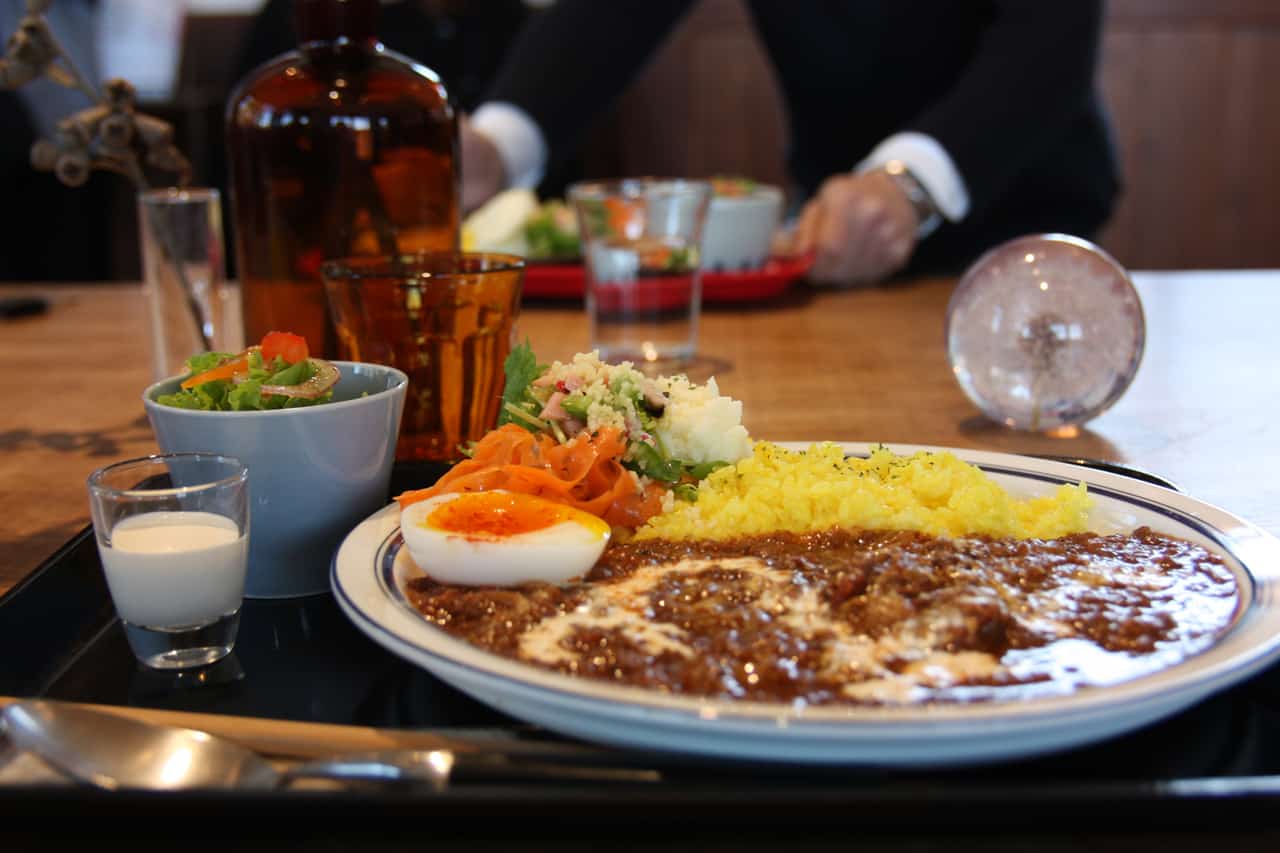 The setting and the view are quite unique. But I can assure you that when your plate arrives, it is the only thing you will be looking at!
This truly is a restaurant like no other! The restaurant opened it in December 2016 as a place for people to gather and enjoy the charming old-fashioned atmosphere.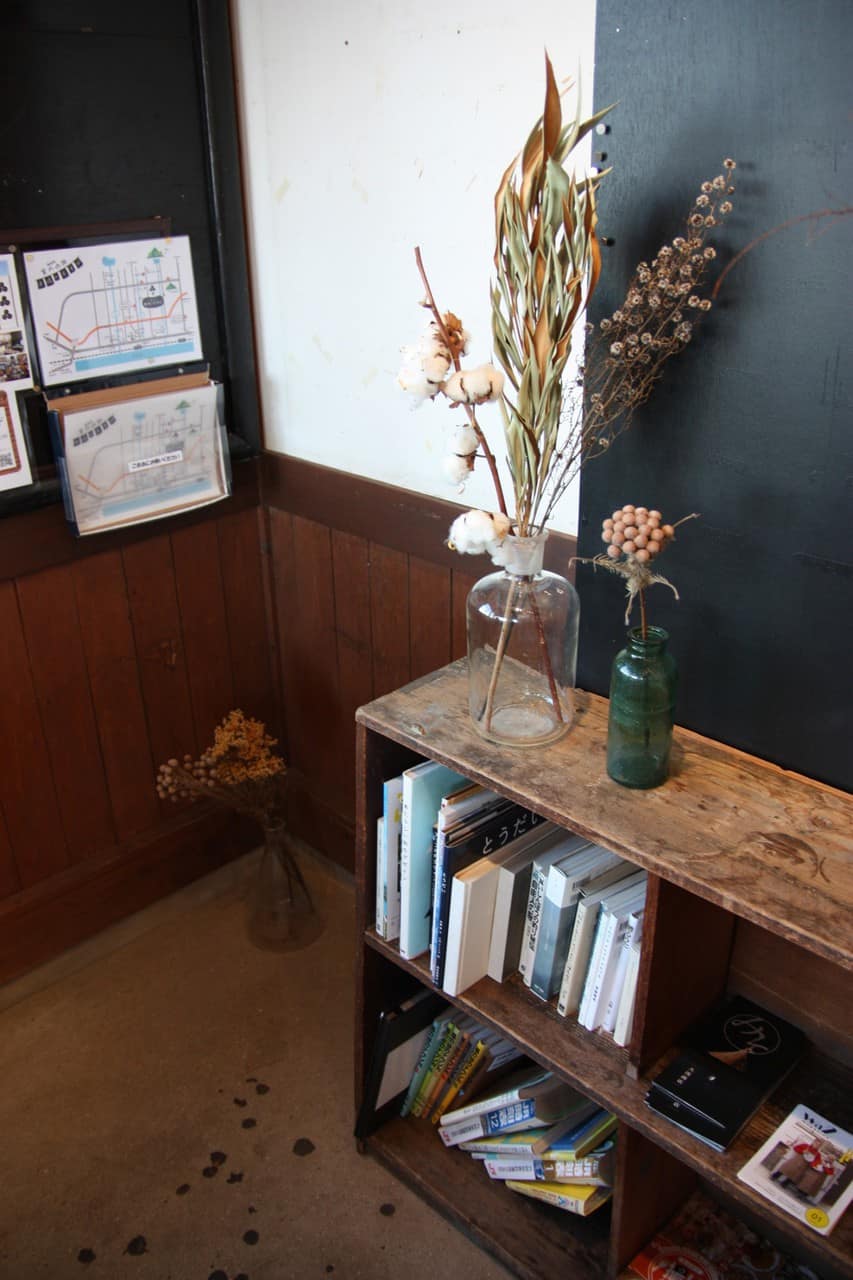 And if you're not hungry, simply grab a drink and one of the books available on the restaurant's bookshelves. Take this moment to bask in the atmosphere as trains pass by.
An old rice warehouse turned community space – Sorriso riso
Just a 15 minute walk from the station, you will find another one of these trendy hot spots in a building that was once a rice warehouse. You will have to look carefully to spot the little 'Sorriso riso' sign at the front. There is nothing else that indicates what's inside for a first time visitor.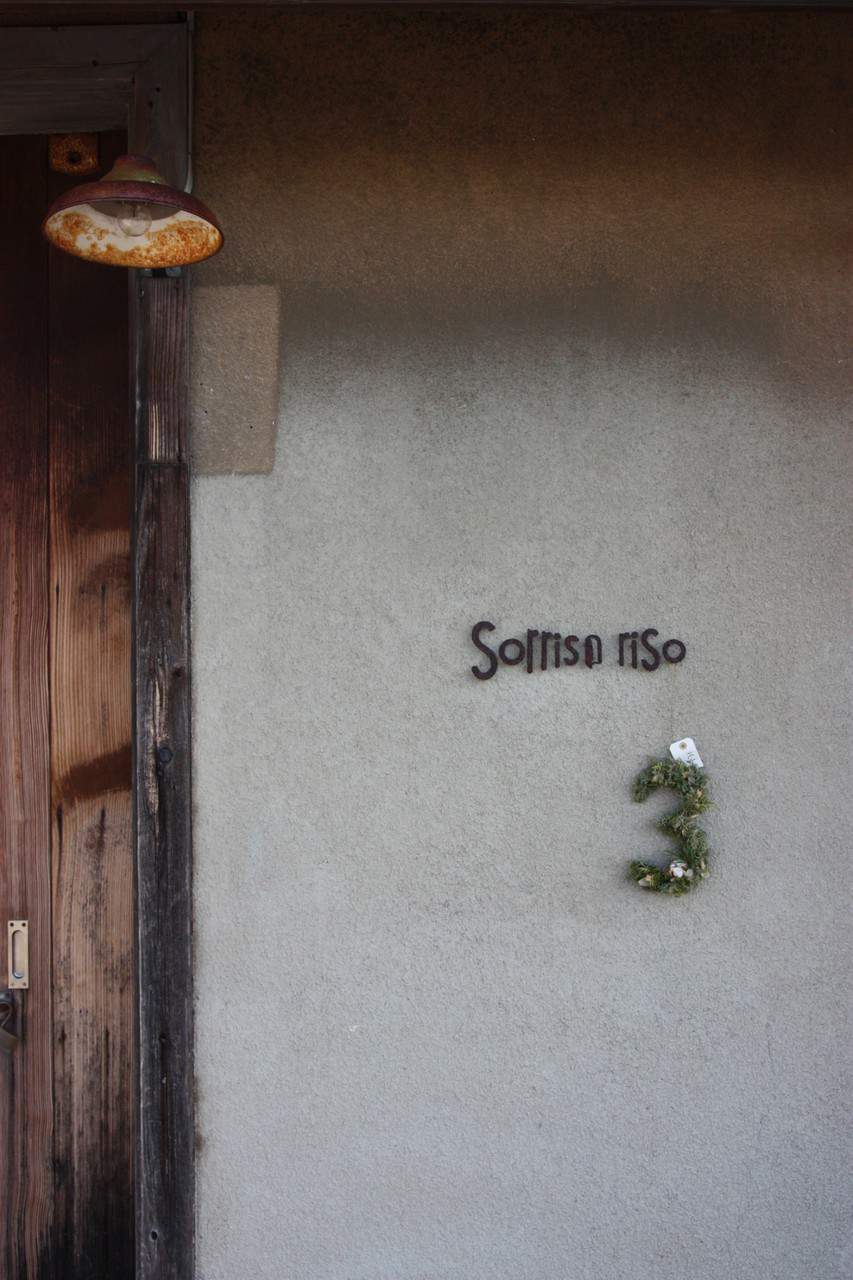 Instead of seeing the old warehouse as a dark and rusty abandoned space like other people did, Kazutaka Mori, the owner of Sorriso riso, saw its potential as a place to create new stories as a community. The local community has transformed it into a beautiful communal space, made by locals and for locals. The space houses a coffeeshop (Tsubame Coffee), a vintage clothing and antique furniture store (GONUTS) and a corner with leather accessories made by a local artisans (SOLE).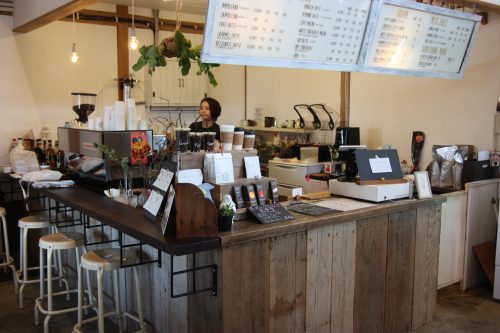 Builders carefully preserved the building's original features during the renovation process, as with Chiwata Station. They have since mixed the original industrial aesthetic with touches of contemporary interior design. From the super high ceilings with wooden beams to the incredibly spacious rooms, you will quickly see how this former warehouse has become a wonderful playground for the local creators and makers.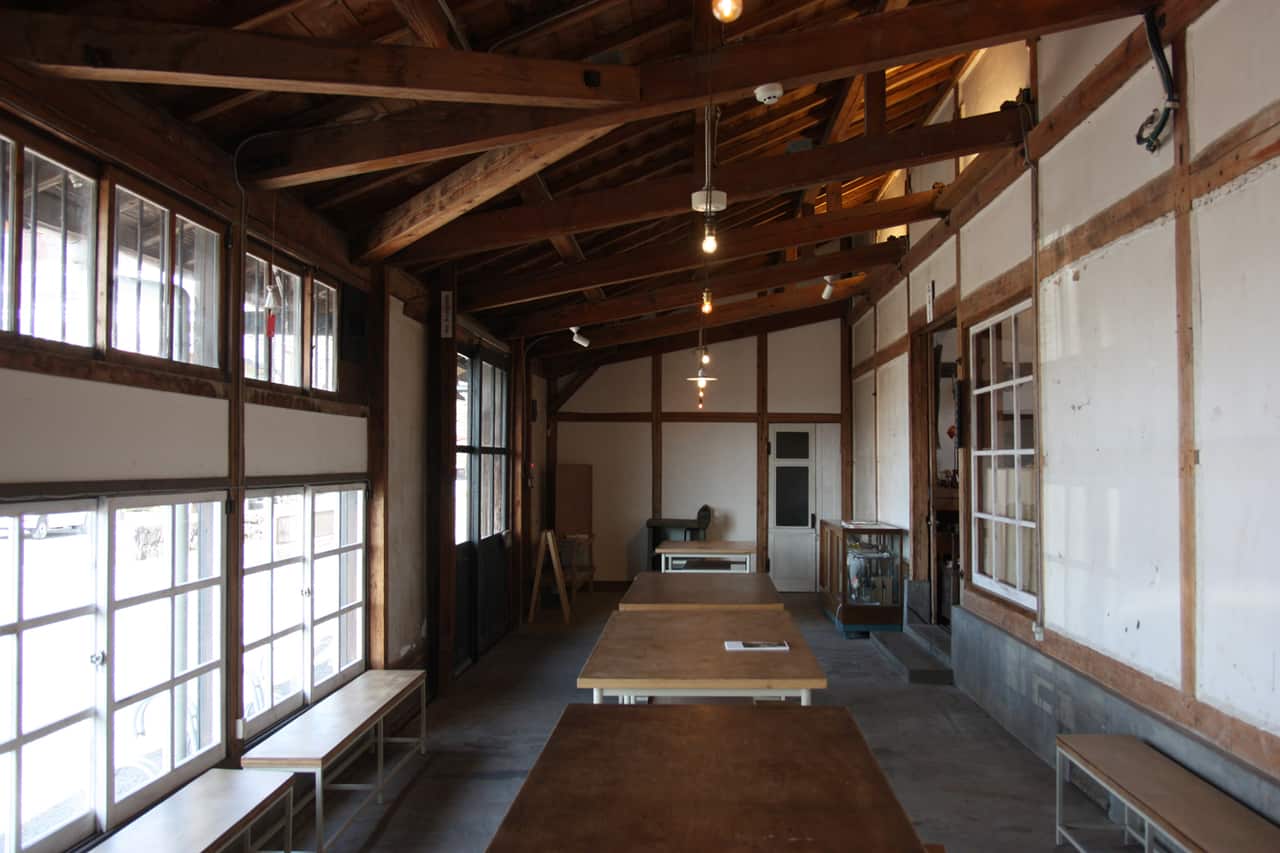 The comforting aroma of coffee and very friendly staff are there to welcome you. Not only that, the inviting and open sunlit space that spans the length of the entire building.
Sorriso riso offers this space for people to organize pop-up stores, live events or even workshops. A beautiful place to promote local crafts and personalities and let them shine locally and beyond.
Access Information
To find out the details regarding prices or business hours about the places mentioned above, feel free to check out the clickable map below.
Higashisonogi might feel like deep rural Japan, but it is very easily accessible. It will take 2 hours and 30 minutes by train or 1 hour and 30 minutes by car to get there from Fukuoka. From Sasebo, it will be around 30 minutes by train or 1 hour by car. Expect a 1 hour train or 40 minutes car journey from Nagasaki.
Nagasaki Airport is only 20 minutes away by car, so you can easily travel there with a domestic flight. There are frequent direct flights from Tokyo last just 1 hour and 30 minutes. However; please note that a rental car is the best way to get around the area and explore it fully (rentals are available at Nagasaki Airport).