Sponsored by Tourism Oita.
Usuki is located in Oita prefecture, which has rich cultural heritages. Follow the guide and take a short dive into the past to discover the city which keeps old remains of Japan, such as stone Buddhas.
Meet Usuki Sekibutsu (Stone Buddhas)
Buddha status is usually made of wood or metal, and you will be surprised to see the stone Buddhas because they are carved in the rock.
A little history
It is said that it was made during Heian Periods (794-1185) and Kamakura (1185-1333). However, we do not know who made them and what purpose they are made for. It remains a mystery…
From 1980 to 1994, they were repaired to preserve these valuable elements as cultural heritage.
Carved the rugged volcanic rock, these 59 statues were designated as national treasures of Japan in June, 1995. It received this distinction as a first stone Buddhas in Japan and Kyushu's first sculptures.
Visit
After you pay an admission fee of 540 ¥ (~ $4.8), these impressive Buddhas would welcome to you. You will also be surrounded by smells of incense when you admire them. If you feel like it, you can pay a few yen to burn incense sticks.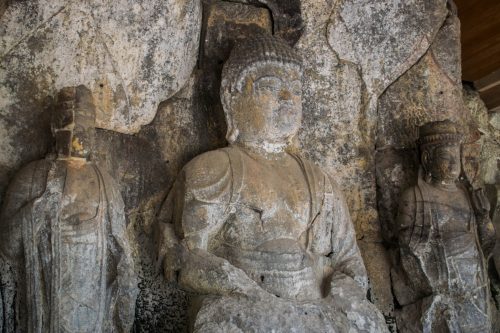 After admiring them, you can continue your visit to see more after you make small steps of climb. Even if there is a certain lapse of time, they are no less splendid.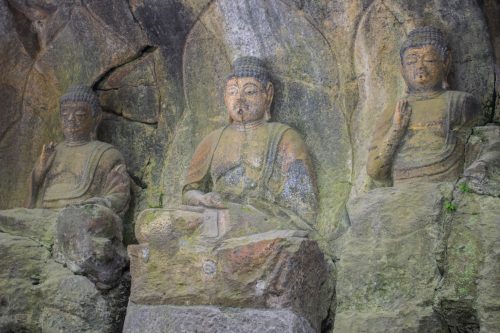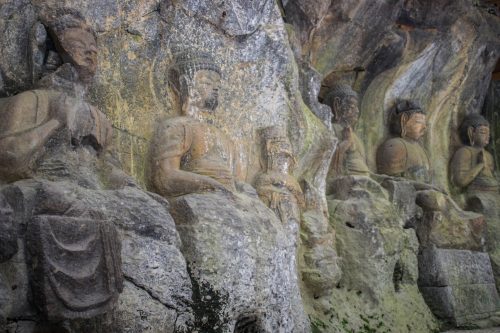 If you have more time to climb heights, you will find some stone lanterns. Imposed by their height, I suggest you nevertheless to continue your path. You need to walk a little further, but you can admire other Buddhas.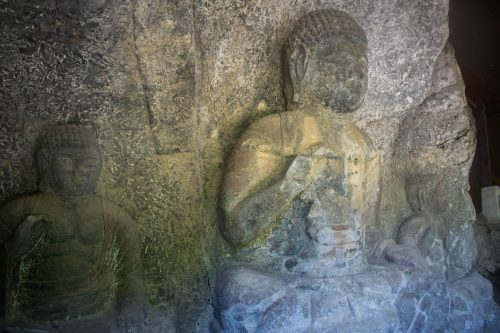 As Japan knows how to connect Buddhism and Shintoism, a shrine will open its doors in the center of the forest in these heights places. You will feel a pleasant moment of coolness during the summer season.
As you walk, you will arrive at the last Buddhas on the site. Placed on a hillside, they offer travelers a panoramic view of the Japanese countryside. It is breathtaking! You can walk around if you feel like it.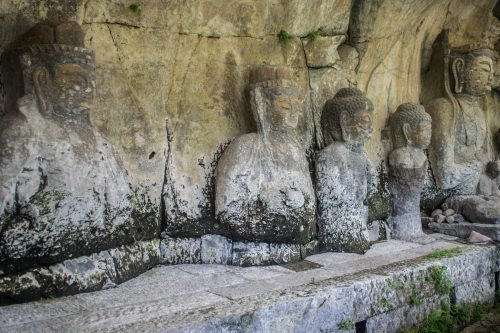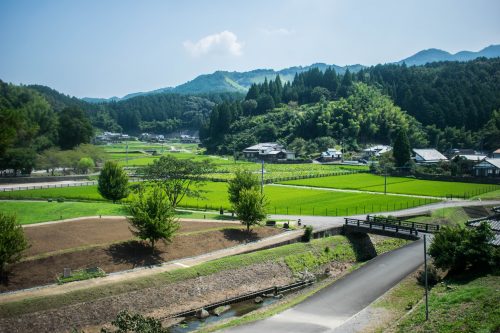 At the end of the course, you will find two souvenir shops which sell confectionery, body care, and food, etc.
If you would like to learn more about the Buddhas during your visit, especially from a historical point of view and their meaning, get an English brochure which will answer your questions.
Usuki, a city of Samurai
Getting to Usuki
For 310 yen (~$2.76), you can visit Usuki old town by bus and continue your journey smoothly.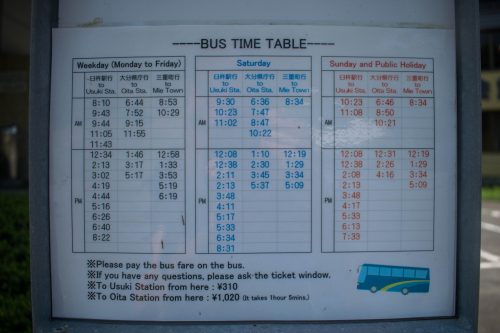 Upon arrival at the station, the Buddha statue will welcome you, just as the streets do.
You will come across historical streets shortly and buildings along with them.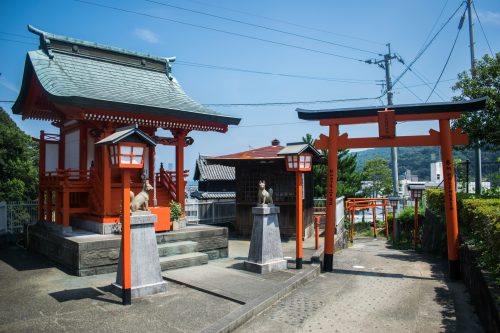 After you walk through small streets, it will take you to the castle ruins in a green park.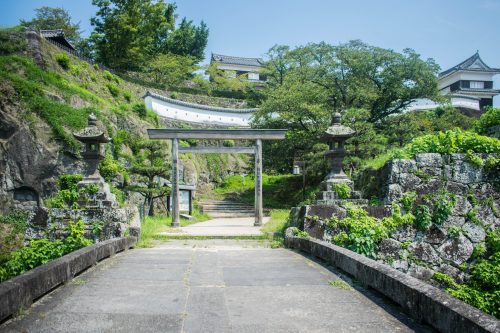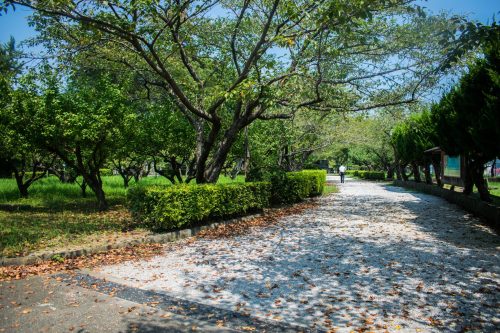 Inaba family residence
As you walk, and for 320 yen (~$2.76), you will come across a traditional house with two floors. It is the residence of Inaba family. Each room is named and its floor is completely covered with tatami mats. So you need to take off your shoes before the visit.
You can walk inside and see its sublime garden. It is maintained well, you can sit there to admire it or simply meditate on the moment.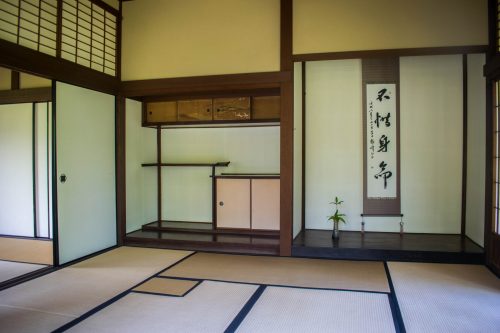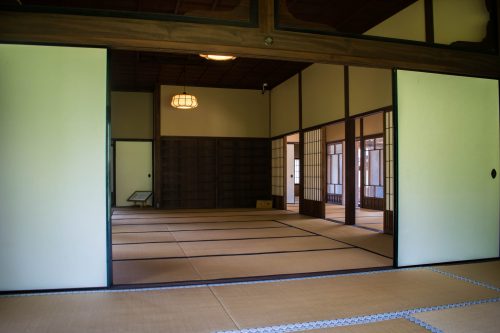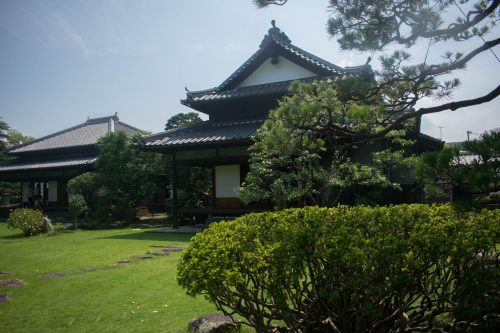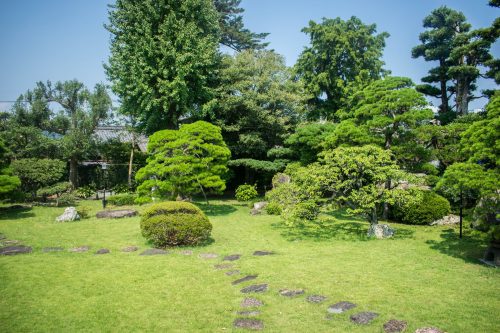 You wander around to feel the Edo-period styled townscape with its cobblestones and houses.
At the corner of an alley, you will find out a restaurant and a small shop selling local souvenirs and cooking ingredients.
Nakane Sadahiko house
Visiting Nakane Sadahiko house was totally my favorite. You can visit this traditional house for free. On two floors, we clearly see the difference with today's houses. With a low ceiling, you will need to repeatedly make your height lower yourself if you are enough tall.
Nogami Yaeko's house
If you want to continue your immersion in old Japanese feelings, you can visit a place dedicated to the novelist Nogami Yaeko (1885-1985) for ¥ 300 (~$2.67) from 9:30 am to 5 pm. She was born in this residence. Various objects are exhibited, such as letters, photographs, and manuscripts, etc. There is an adjacent store also.
Haccho Oji shopping street
For a bit of shopping, head to Haccho Oji shopping street with its traditional clothing stores and local brewery such as shoyu sauce. You can buy Ice cream too!
Conclusion
Usuki will make you feel traveling date to old Japan. You will have your calm time walking around the old town looking like Japanese samurai movie, while admiring mysterious stone Buddhas.
Map