Sponsored by Tourism Oita.
Yufuin is known for onsen, but its surrounding nature is just so appealing. This rich geography give you in the middle of nature, so why not renting a bike for more different perspective on the city and its surroundings?
Depart from Mount Yufu (Yufudake)
Take a panoramic view of Mount Yufu, a volcano that rises to 1584 meters above sea level. But close to Yufuin is another peak, located 800 meters above sea level, it is known for hiking and you can enjoy a nice bike ride from the heights.
A guide will take you to the mountain by car to avoid the up-climbing bike so that you only enjoy the downhill cycling: the descent, while admiring the surrounding landscape.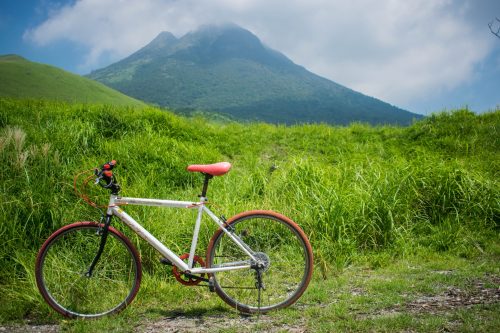 The mountain and its assets
Start your ride! From the beginning, you might enjoy the mountain views with a beautiful contrast of green and sky blue, it might be a best to capture this scenery.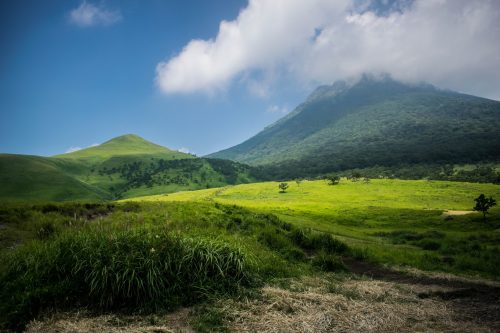 Walk in Yufuin
When you get to Yufuin village, you will find more shops and houses. So what better than to stop in order to buy local products such as kabosu or matcha, for example.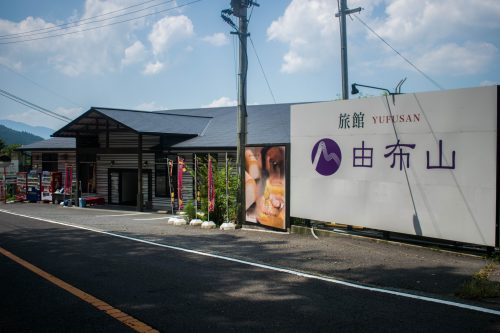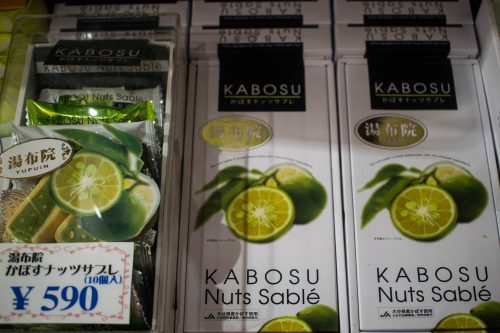 Once arrived at the city, some houses reminds of me the chalets on mountains in France. But bamboo forests will notice me that we are in Japan. Then you may test different onsens. If you feel like it, you can soak in the hot springs baths before cycling.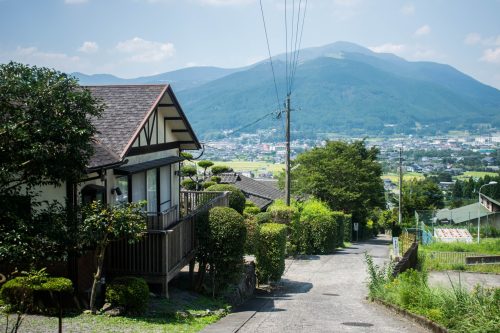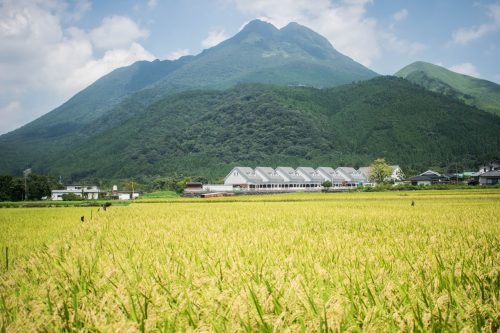 Once you enter Yufuin, you can go for a stroll by bicycle, like just following this stream. You will sometimes find the rice fields with the mountain or different traditional Japanese houses, which will make you dive into old times of Japan.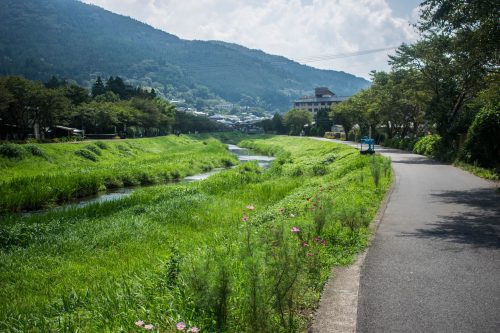 If you have more time, discover Yufuin and its small areas on foot such as the shopping streets, Lake Kirin, and so on.
Rental bicycle and discovery of Yufuin
Visit the following links to find all the detailed information about rental bicycle (in English):
To discover more about Yufuin City and its main attractions, check out the official website here.