Sponsored by KOTOHIRA BUS
Shikoku, Japan's smallest and least populated main island situated below and between Hiroshima and Osaka, is famous for its udon noodles. Upon informing a Japanese friend of mine that I was headed there for a trip, he told me to try the udon as it was meant to be delicious. Udon, a thick wheat flour noodle usually served in a hot soup, is a Japanese cuisine enjoyed all over the country. Different regions across Japan are known for being particularly good at different cuisines, and it seems that the kind of udon is Shikoku. So with that, I travelled to Kotohira, in Shikoku's Kagawa prefecture, to meet the local udon expert who operates under a service called "Udon Taxi" which, you guessed it, is literally a taxi that takes you to udon restaurants.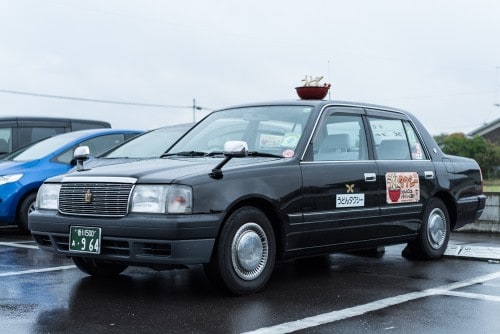 Seiji-san, my Udon Taxi driver, picked me up in the early afternoon from Kotoden-Kotohira Station, in a car which looked exactly like a regular black Japanese taxi, except for the amazing plastic udon bowl sculpture, which replaced the regularly taxi sign on the top.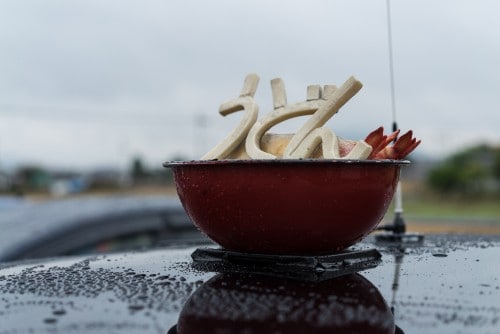 About Udon Taxi
The Udon Taxi service, run by the Kotobus company, is a way to introduce the delicious udon dishes available in Kotohira in a unique and novel way. Not only does the taxi take you to the restaurants, the driver eats with you and talks to you about local food, culture and history. While it obviously depends on your driver, it is likely that they will not be able to speak English, so if your Japanese is up to scratch, or you have a Japanese speaker with you it will be a lot more interesting.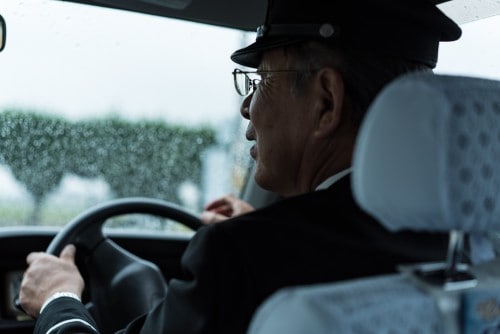 Upon picking me up, Seiji-san helped load my bags into the car and we began the drive toward the first restaurant. As Seiji-san did not speak English, I really had to put my Japanese to the test. While I get on just fine in Tokyo, I soon learned that it is a little different in Shikoku. He asked me what type of udon I would like to eat, and handed me a book with some photos he had taken of all the restaurants and dishes. Not knowing much about udon, I asked him for his "osusume" (recommendation). He suggested "Kake-udon", which is the standard basic udon dish. We both agreed that it was a good way to begin.
Kake Udon at Miyagawa Seimenjo (宮川製麺所)
We soon arrived at our first destination: Miyagawa Seimenjo, a popular local udon spot where the customers actually serve themselves. Luckily, I had my trusty Udon Taxi driver with me to help order, serve and tell me the proper way to eat my noodles. My first udon dish of the day, the Kake-udon, is a simple dish with just the noodles, the hot broth as well as some fried batter and green onions. Until this moment I had not really been a huge udon-eater; I usually chose ramen and only very occasionally ate udon. From the moment I had my first bite, I was converted. This was possibly one of the most delicious things I had ever eaten in my entire life. From the texture of the noodles to the subtle saltiness of the broth, each simple part came together to make a perfect example of exquisite Japanese cuisine. Both Seiji-san and I enjoyed it so much that we had each polished off everything in our bowls within only a few minutes.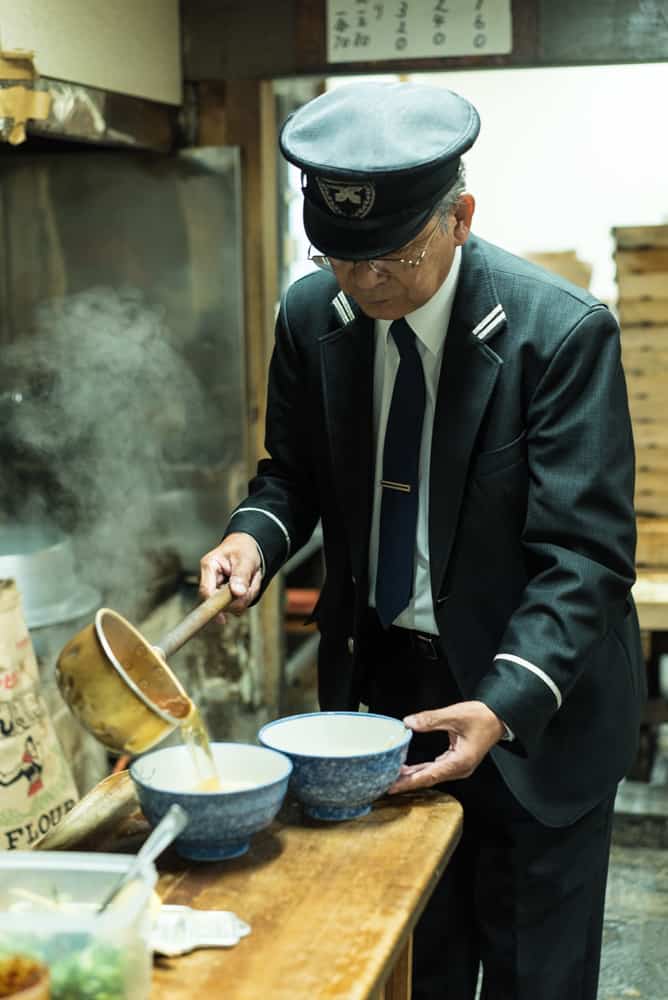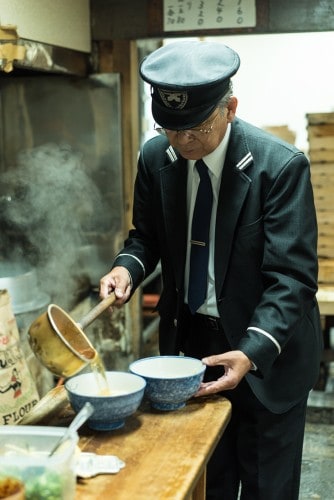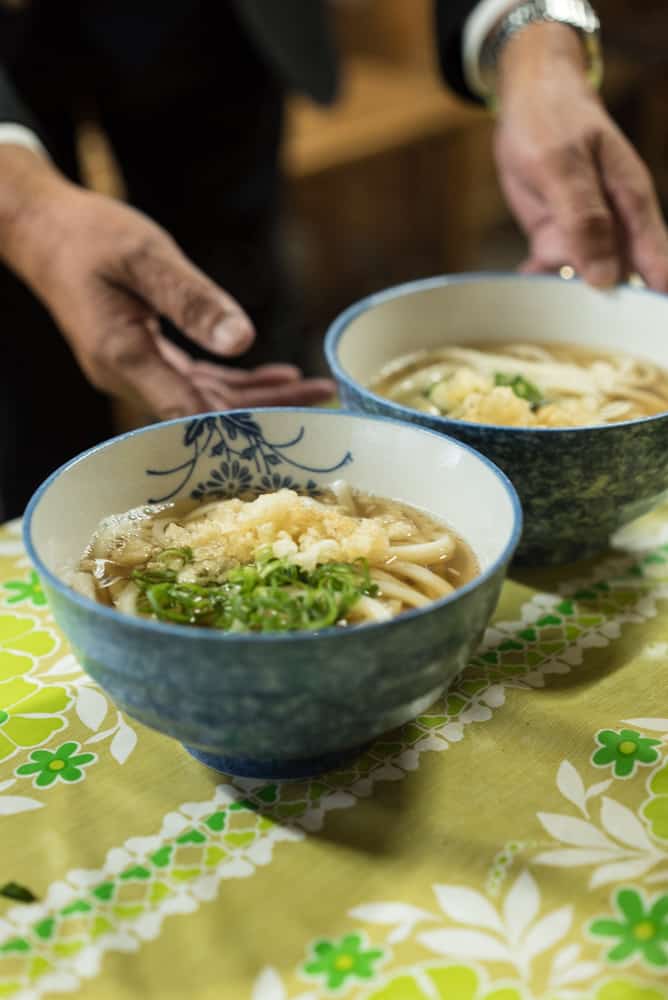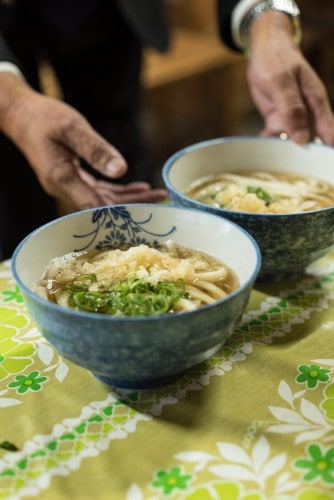 After finishing our meals we brought our bowls back to the staff and got our money ready to pay, and I was pleasantly surprised to find out the price – just 160 yen! I had never expected something so delicious to be so cheap, so this was the icing on the cake.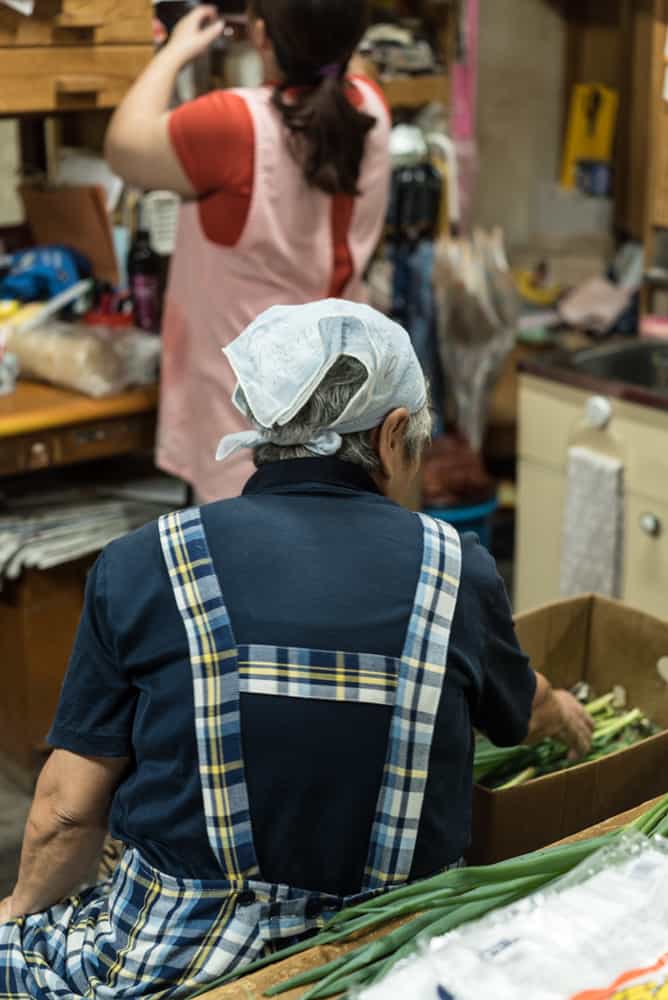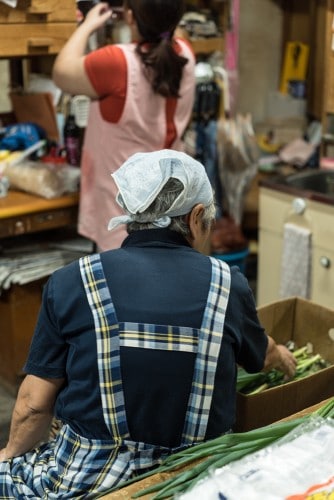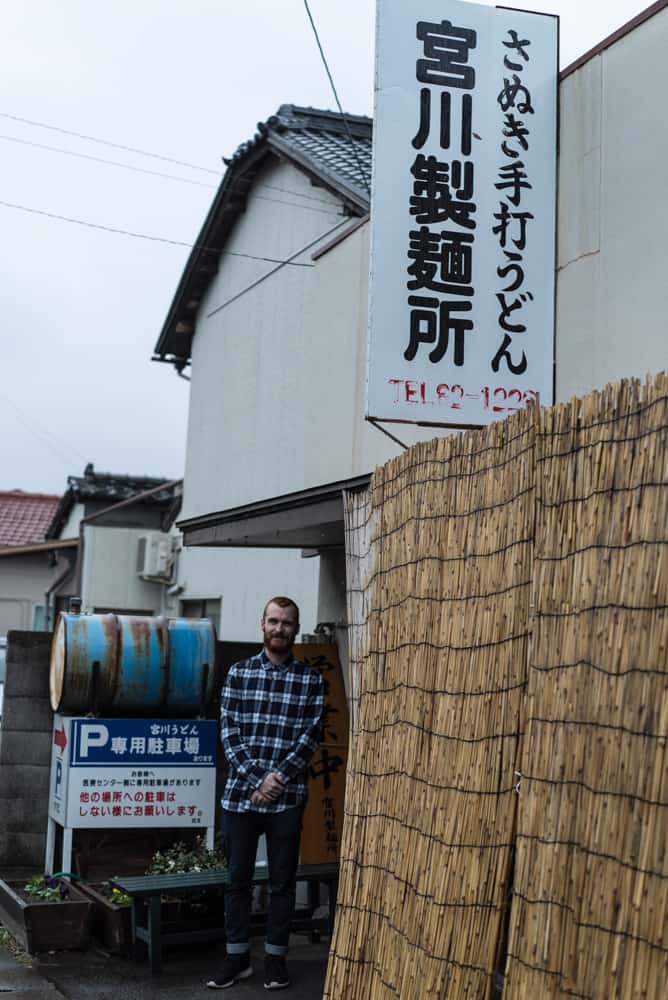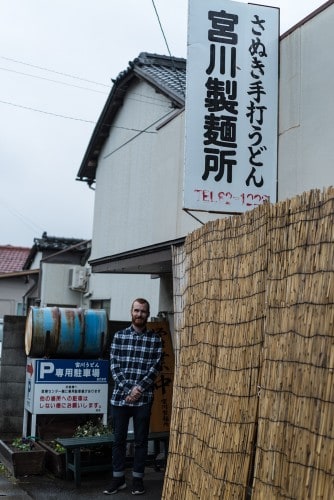 Once we got back in the car, Seiji-san asked me what I would like to try next, and again I asked for his recommendation. If it was even half as good as the Kake Udon, I was positive that I would love it. He suggested we eat "Niku Udon" (meat, or beef, udon), and asked if I wanted to go a third restaurant after that, to which I politely declined, knowing that this second dish would be more than enough for me.
Niku Udon at Yamashita Udon (山下うどん)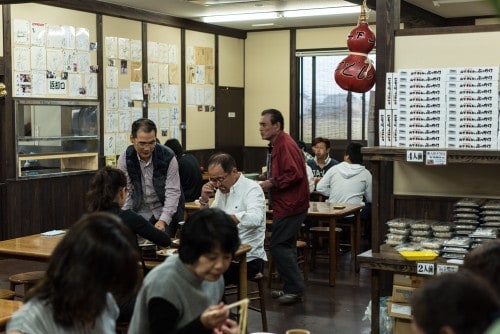 We soon arrived at Yamashita Udon, which was a little bigger and busier than Miyagawa Seimenjo. More similar to standard udon restaurants where one can choose from a selection of fried toppings, Yamashita Udon had a big parking lot next door, along with a line wrapping out the door. I knew this was going to be good! Thankfully the line moved quickly and we were soon seated with bowls of Niku Udon, which was a bowl filled with udon noodles, broth, green onions, thinly-sliced beef and a slice of lemon.
Seiji-san ground some ginger to mix in with the lemon, the two of which complemented each other extremely well, giving a nice tangy flavour to the dish. The quality of the noodles was just as good as the previous restaurant, so it was difficult to choose a favourite. Both were incredibly delicious, and if given the choice I would just go eat both again!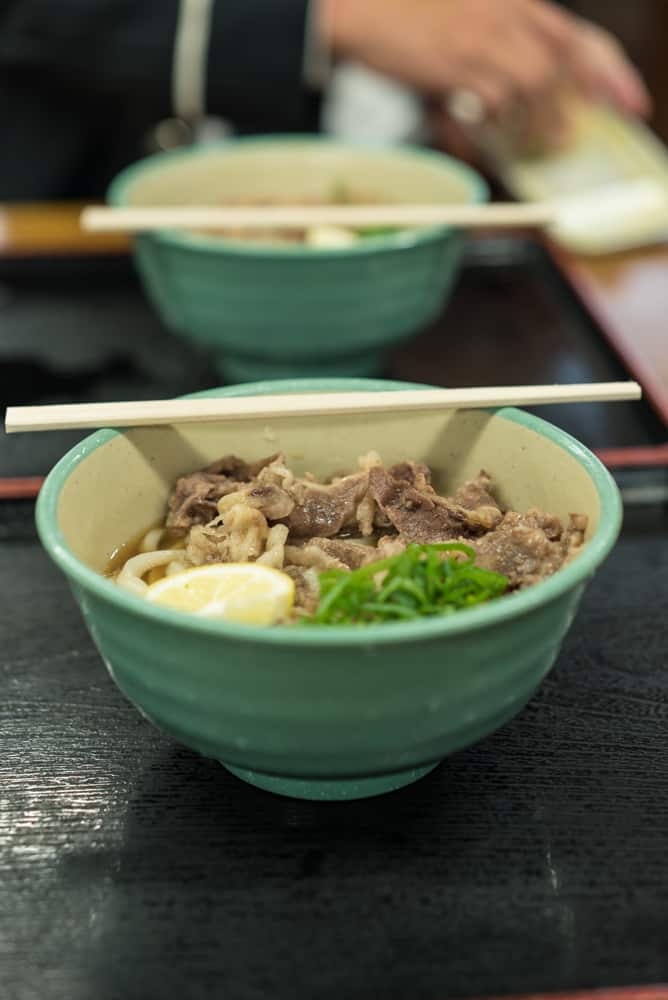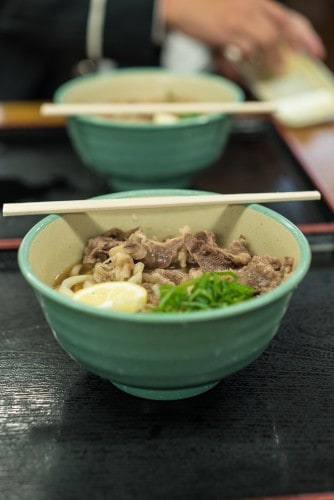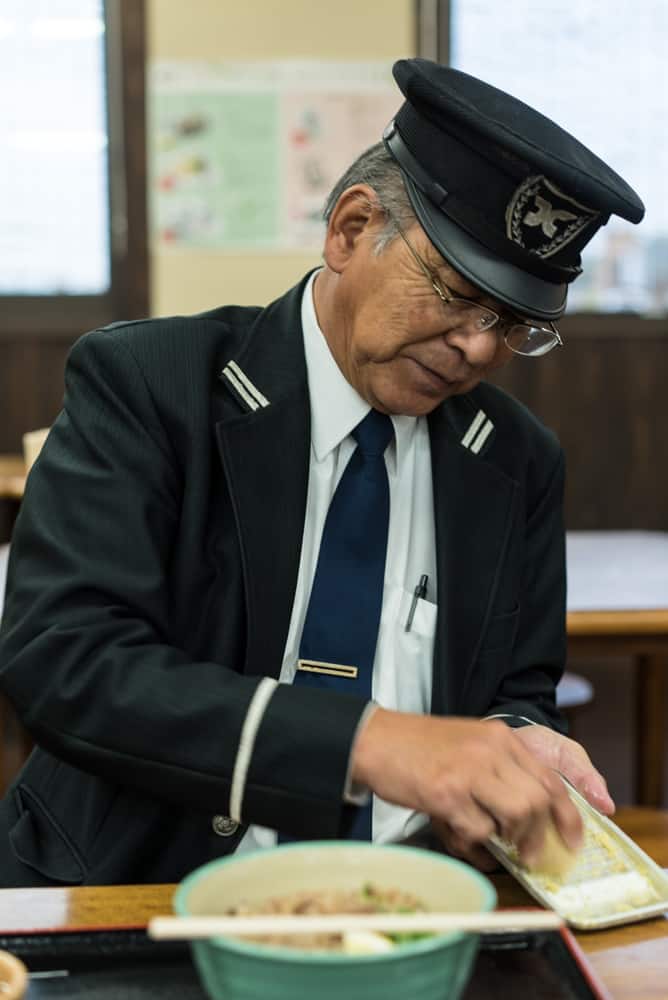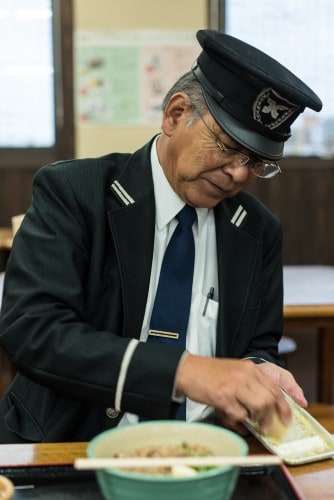 Above and Beyond
After finishing our second bowl of udon, with my stomach extremely full, we made our way back to the taxi, where some locals were excitedly taking photos of the car. Apparently not everybody knew about the Udon Taxi, but they were definitely happy to learn about it! I asked Seiji-san to pose for some photos, and he asked me to do the same. On the way back to the place where he picked me up, Seiji-san offered to take me to a couple of sightseeing spots to learn more about the local history, the most interesting of which was Japan's oldest standing kabuki theatre. Considering this is a small town on Japan's smallest main island, I did not expect to find such an important part of Japanese cultural history here.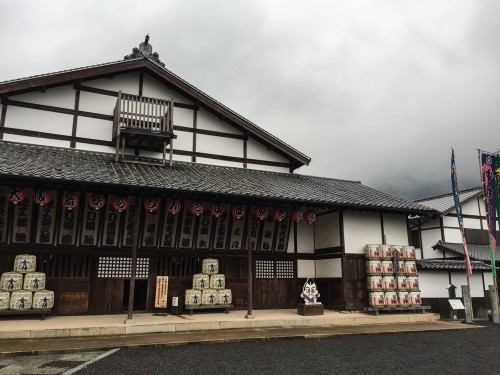 After the brief sightseeing drive, Seiji-san brought me back to Kotoden-Kotohira station where we said our goodbyes, but not before another photo next door at Takadoro, the giant lantern. Throughout the entire Udon Taxi trip, Seiji-san was incredibly friendly, helpful and knowledgeable, and even though my Japanese was not that good, I still felt like I got a lot out of the tour, and I would recommend it to anybody travelling to Shikoku.
Udon Taxi: Information and Reservation
Max capacity: 4-5 person
1 Hour : ¥4,700 ( est. 1 Udon restaurant )
1.5 Hours: ¥7,050 ( est. 2 Udon restaurants )
2 Hours: ¥9,400 ( est. 2 Udon restaurants )
More than 2 hours / 2 Hours price +¥2,350 / each 30mins
Contact:taxi-desk@kotobus.com
For your reservation, please also mention (1) where to pick up (in Kagawa prefecture) (2) Date (3) Estimated hours (4) Number of participants in your email.
If any questions, please don't hesitate to ask us anytime!