Sponsored by  MIYAJIMA ROPEWAY
Itsukushima, more commonly known as Miyajima, is an island located northwest of Hiroshima City, which is an immensely popular travel destination for Japanese and foreign visitors alike. Known for its many shrines, roaming deer and beautiful views, Miyajima is an absolute must-see destination if you are spending any time near Hiroshima. As Japan becomes more popular with a variety of visitors from all walks of life, it is becoming easier to visit the top tourist spots without breaking the bank. With that, let us look at the ways in which we can enjoy Miyajima on a budget!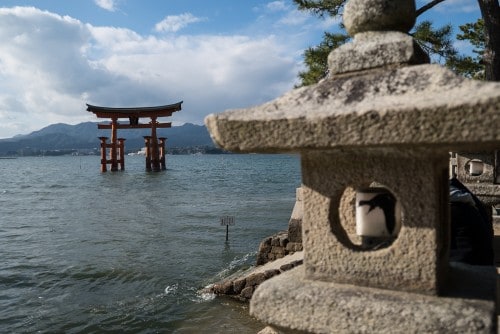 The usual way, and the budget way
There are a few ways to get to Miyajima from Hiroshima City. The most well-known method of travelling there is by the JR ferry, available for no extra cost to those possessing the popular JR pass. If you find yourself spending some time in Hiroshima, perhaps a couple of days at least, you would be hard pressed to find better value than the Hiroden Day Pass.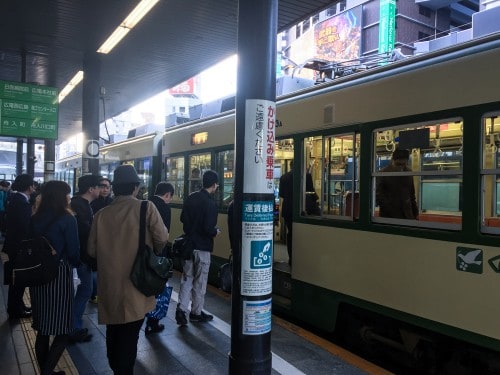 With the Hiroden Day Pass, for just 840 yen for adults and 420 yen for children, visitors can take both the electric streetcars around Hiroshima City and ferry to Miyajima and back. Tickets can be purchased from the Hiroshima Station Streetcar Information Desk, from drivers and conductors on the streetcars and from most major hotels in the city. The information desk is open daily from 7:30am.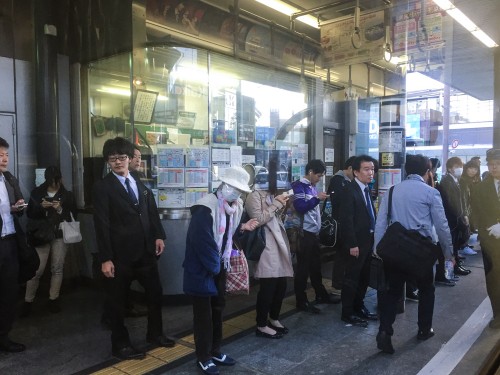 To get to Miyajima using the budget Hiroden Day Pass, take the streetcar line #2 (red) to Hiroden Miyajima-guchi Station from Hiroshima Station, which should take just over an hour, then board the Matsudai Kisen ferry bound for Miyajima.
The streetcars are very similar to the ones found in cities like my home city of Melbourne, Australia, which are simple, easy to catch and arrive frequently. They exist somewhere between trains and buses and are an extremely convenient way to move around the city.
The Matsudai Kisen ferry for Miyajima departs Miyajima-guchi Station every 15 minutes, so there is no need to worry about being late. Make sure to take note of the ferry timetable when you arrive at Miyajima, so that you do not miss the last ferry and end up stuck on the island!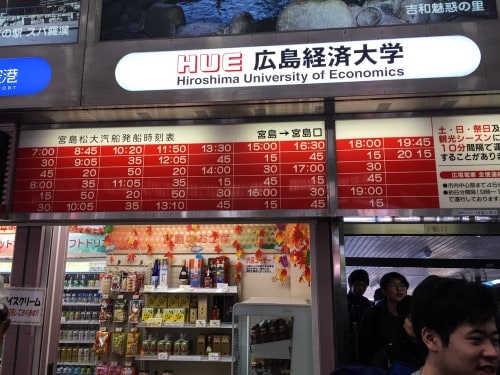 Another option available to travellers is a little less budget, but a little bit quicker: World Heritage Route Express Ferry. If you find yourself with little time to explore Hiroshima and Miyajima, this option might benefit your schedule. For a round-trip ticket the cost is 3600 yen, but departs from Hiroshima Peace Park and takes about 30-40 minutes to arrive at Miyajima. Rather than spending all your time on the streetcar, it allows more time to watch the ocean and islands pass you by on your way to Miyajima. Please note that with this ferry, you must choose your return trip time upon arrival at Miyajima in order to secure a seat.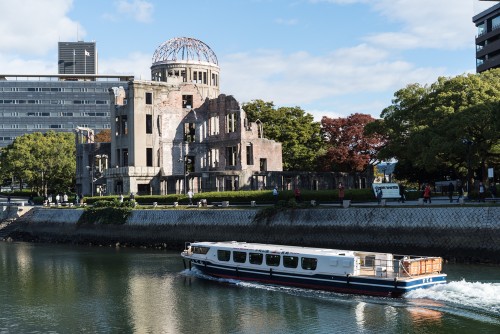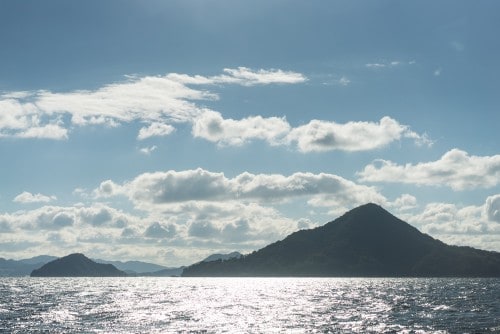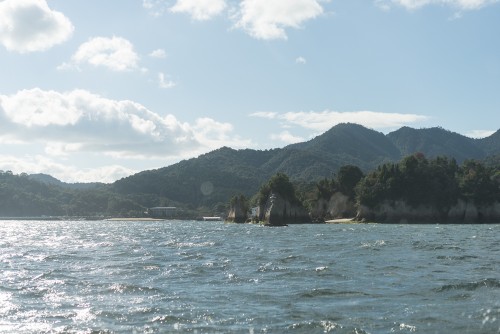 What to do on Miyajima?
There are many attractions to see here, from shrines, parks, shopping strips, cafés, not to mention the famous deer which roam the island. Certainly, if one wishes to visit the island, make sure to plan ahead and allocate as much time as possible.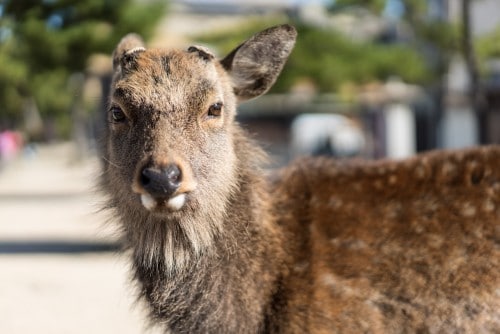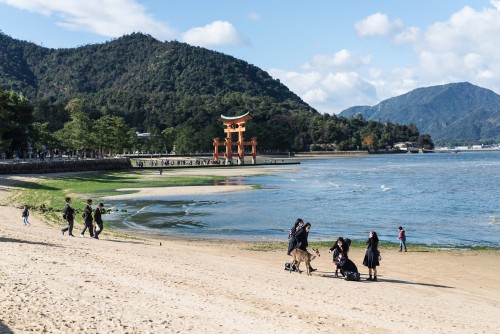 One of the potentially more thrilling attractions on the island is the Miyajima Ropeway, which takes guests from Momijidani Station (the base station of the ropeway) to a station close to the top of Mt Misen. For guests who are chasing spectacular views, and can tolerate some stomach-churning heights, the ropeway is an amazing way to catch a glimpse of the epic beauty that is Miyajima, the stunning foliage covering the island, as well as the surrounding ocean that sparkles and shimmers from the sunlight.
Getting to Miyajima Ropeway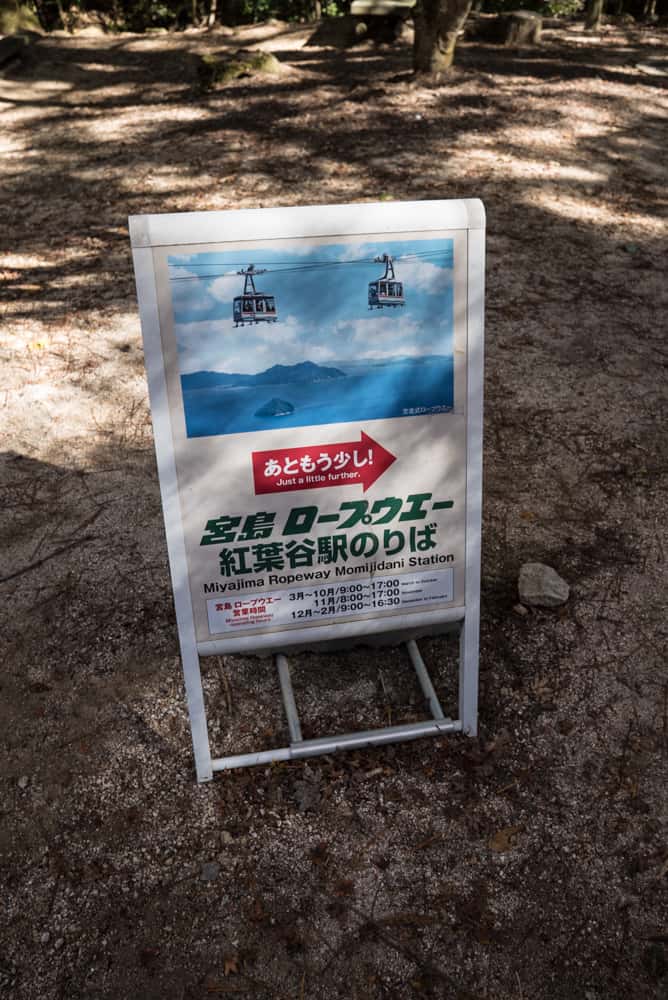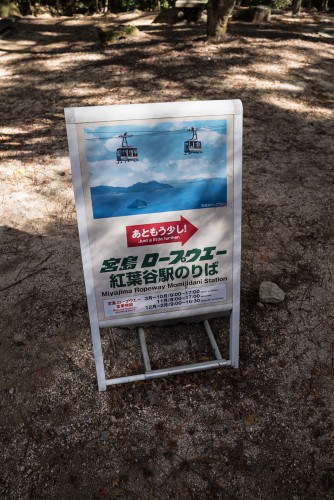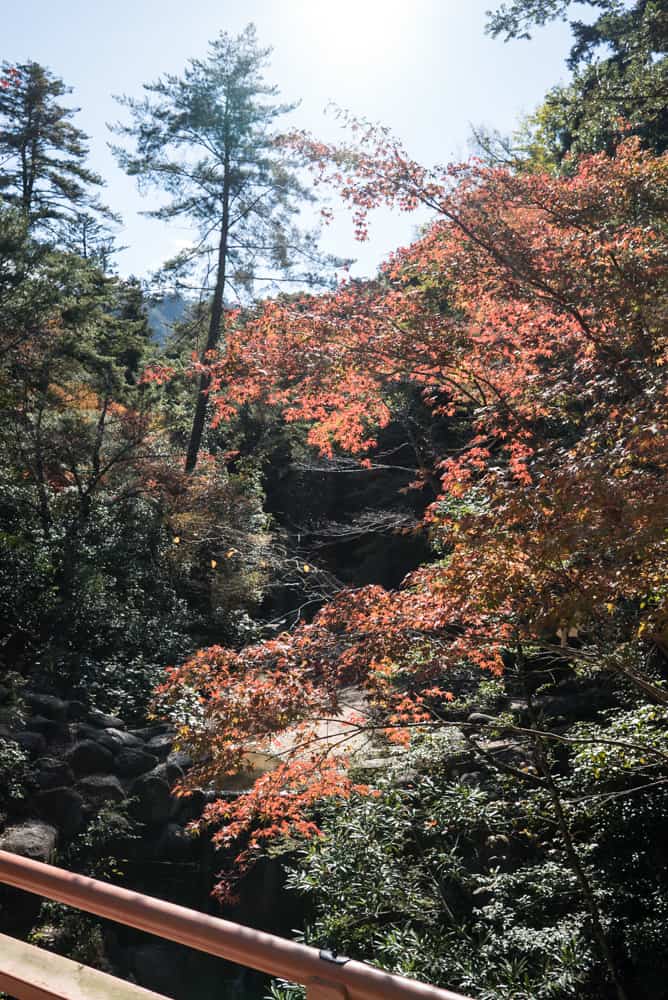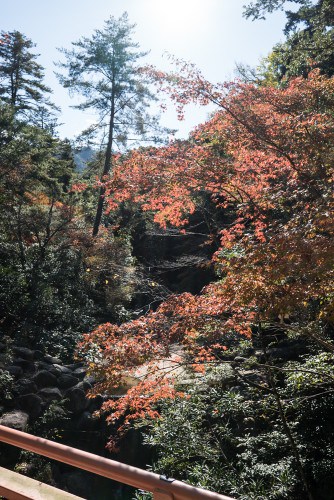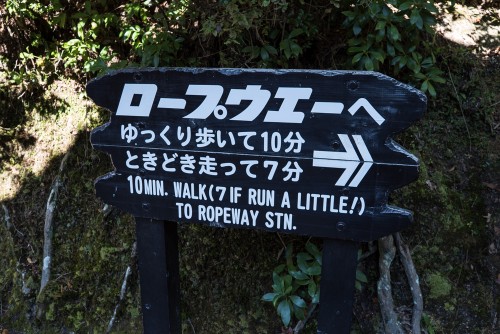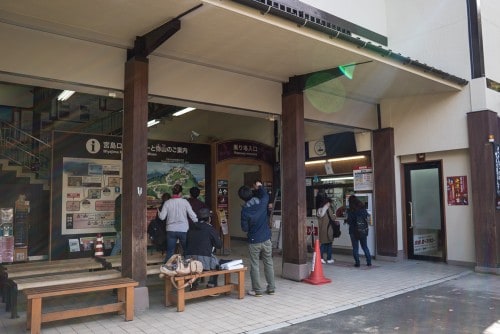 Miyajima Ropeway is located at Momijidani Station, about a 10 to 15-minute walk from the ferry port. Make your way along the ocean-parallel path, where you will most likely spot a number of deer either relaxing or harassing visitors for food. You will soon take a turn from where you can just follow the signs through the streets and then through Momijidani Park, where one can enjoy the gorgeous autumn leaves as they gently fall from the many trees. Soon you will reach Momijidani Station, where you can purchase a return ropeway ticket for 1800 yen. If you are in possession of the Hiroden Day Pass you can receive a small discount on your ropeway ticket.
The ropeway cars leave every few minute so there is no need to rush, and they move slowly enough that you can really appreciate the views on your way to Mt Misen. Through the use of both the Hiroden Day Pass to take the streetcar and ferry from Hiroshima, and the Miyajima Ropeway, visitors to this beautiful island can travel on a budget and have an amazing once-in-a-lifetime experience, without sacrificing any quality. Maybe you can the money and buy a snack for the deer!
| | |
| --- | --- |
| Name | Momijidani Station (Miyajima Ropeway Station) |
| Category | Attraction |
| Address | Miyajimachō Hatsukaichi-shi, Hiroshima-ken 739-0588 |
| Access | [map]Miyajimachō Hatsukaichi-shi, Hiroshima-ken 739-0588[/map] |
| Opening Hours | 9:00~17:00 |
| Price Range | 500~1800 yen |
| Payment options | Cash |