Sponsored by Northern Kumamoto Administrative Headquarters
To understand the essence of Japanese culture, one need to look no further than to its crafts. From the forging of katana blades to the practice of tea ceremony, there is a precision, some would even say perfectionism, in every Japanese craft. This never-ending practice and refinement of skills the Japanese invest in their work results in the rich aesthetic we see in modern Japan.
Higo Minkamura is a picturesque old town-village in Nagomi town, Kumamoto Prefecture, home to the workshop of Hans Koga. Hans is a craftsman who masterfully weaves timeless tradition and skill into the making of tsuka, exquisitely styled katana hilts. Besides his workshop, Higo Minkamura contains other crafting workshops, cafés and outlets inside historic Japanese houses. Higo Minkamura is a feast of Japanese culture where you can experience many types of crafts in one convenient and fascinating location.
Strolling through Higo Minkamura
Passing through the historic thatched roof gate of Higo Minkamura, we were met with the laid-back atmosphere of a traditional Japanese village. Along the path that winds its way through the village, old-style homes, some over 300-years-old, host unique cultural experiences.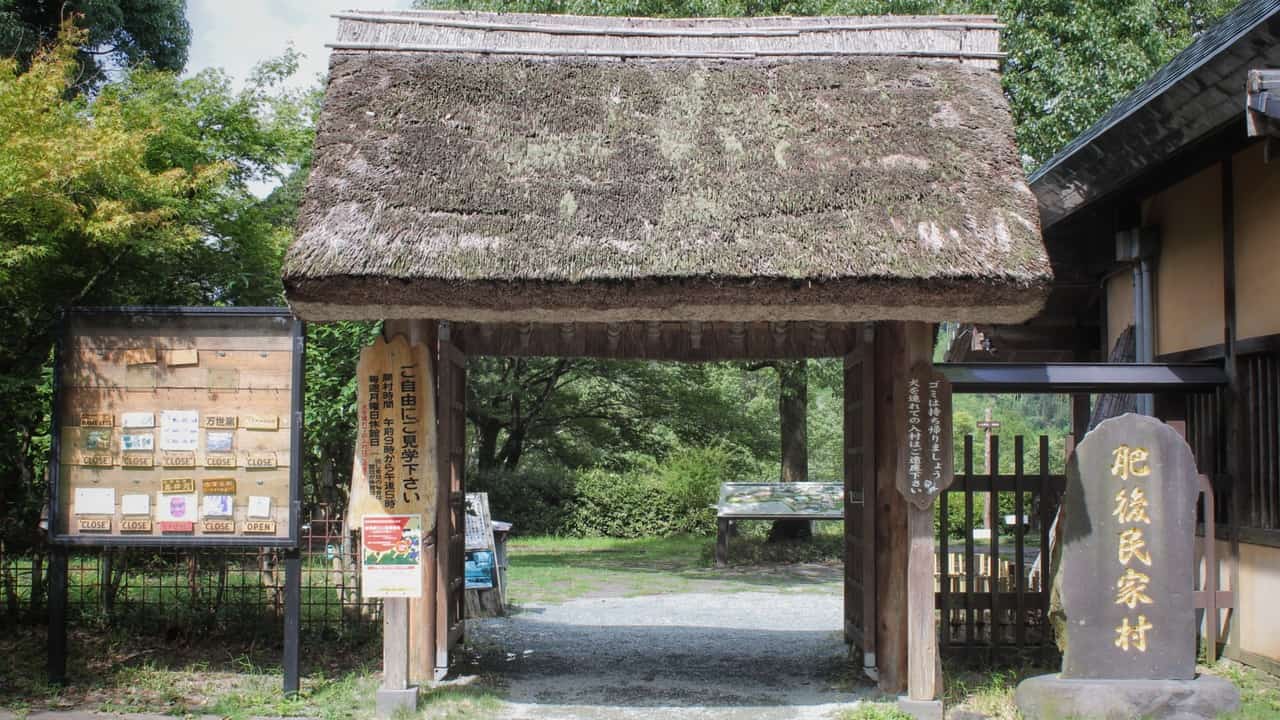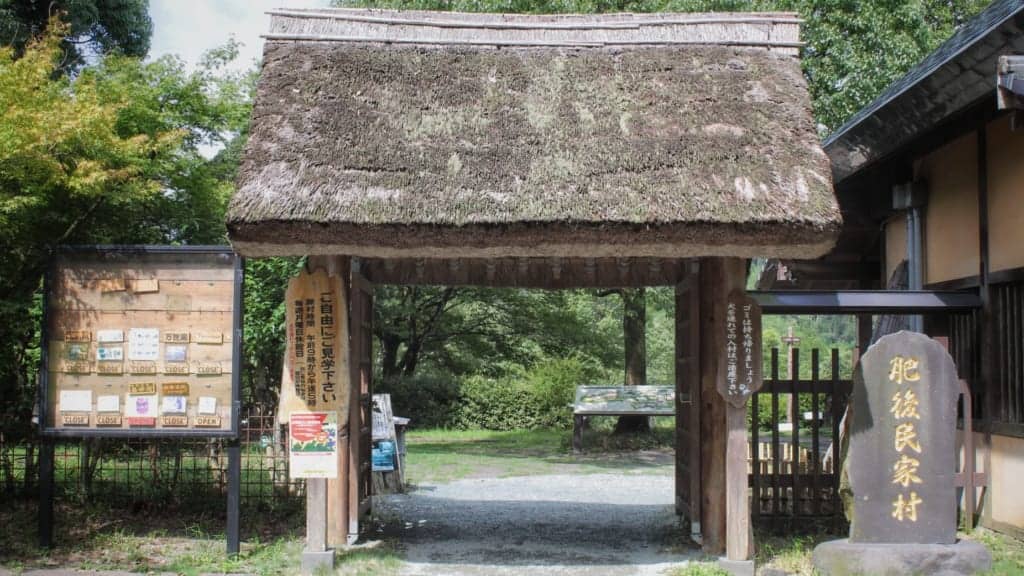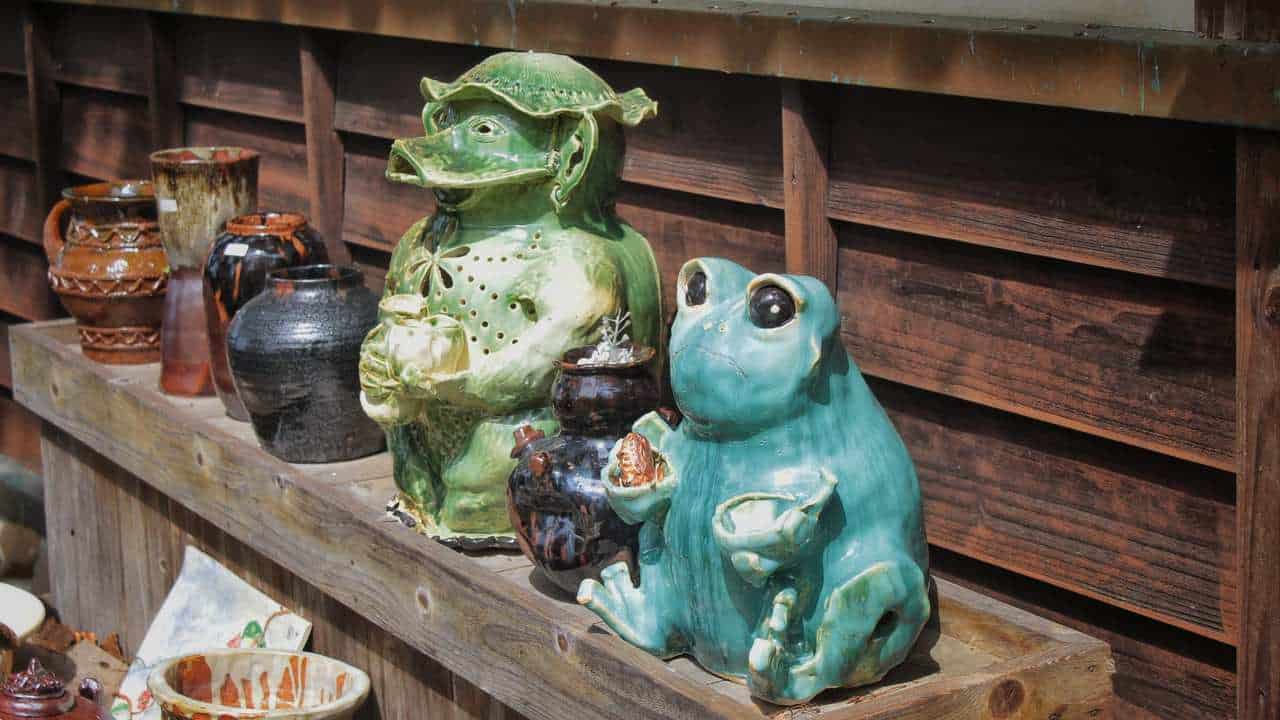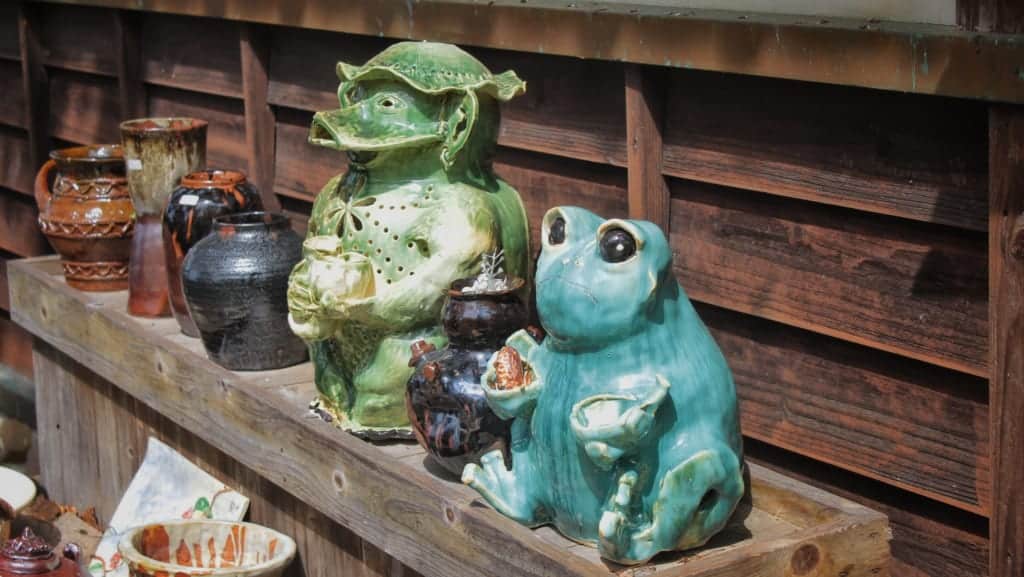 Strolling through the museum-village we paused to investigate a ceramics workshop with some amusing pieces among its more elegant ones. We passed a café that offers homemade ume (Japanese plum) juice, a refreshing treat on hot summer days. Ancient music drifted through the air from Yama Biko, a music workshop, played by the owner, who enjoys sharing his love of classical Japanese instruments with his visitors. He makes his own instruments and invites guests to play along with him.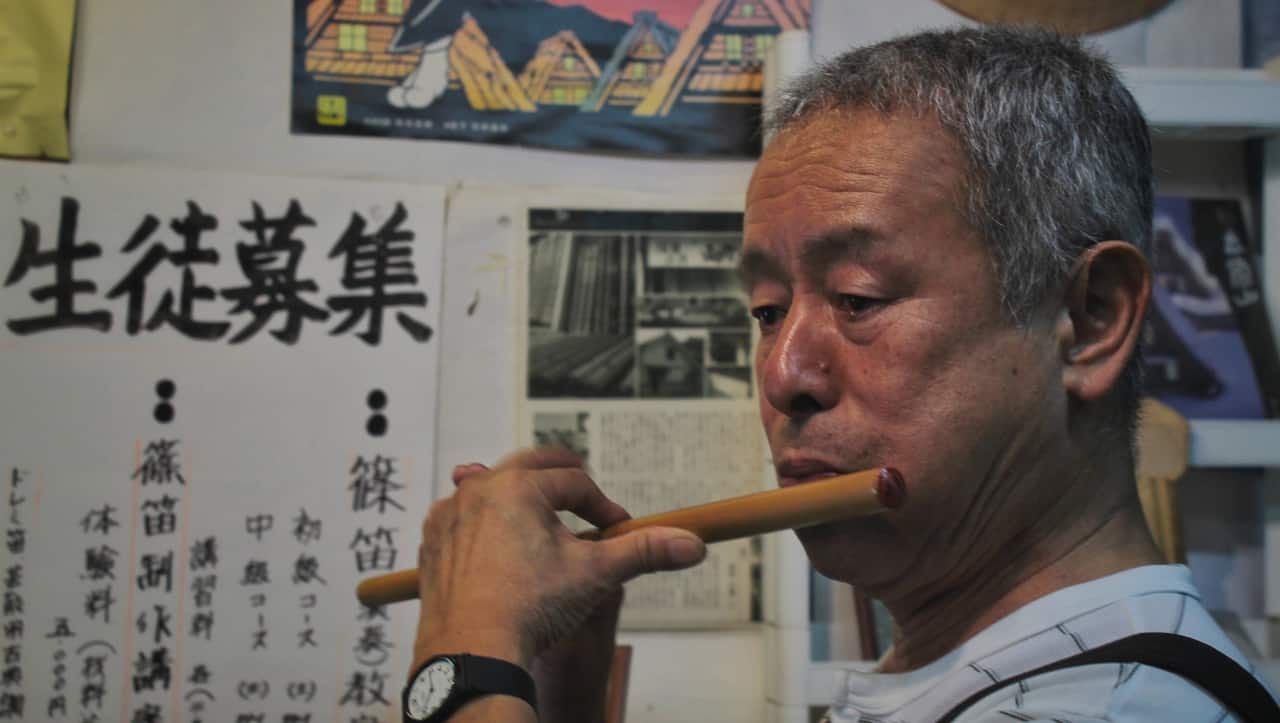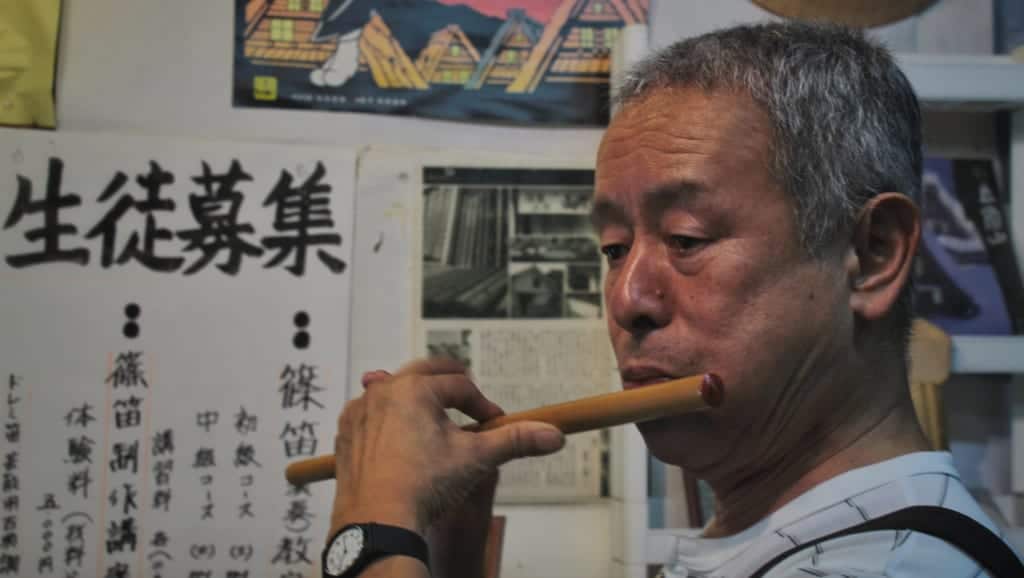 Higo Minkamura is best enjoyed by letting down your guard and enjoying the artistic culture provided by its inhabitants. With a large and varied array of workshops, cafés and the Museum of History and Folklore, you can spend a memorable day here trying out new experiences.
Koga Bijutsu: The Art of the Tsuka
Hans Koga discovered his love for the Japanese art of crafting tsuka while he was still living in his native Sweden. Because Japan offered the best environment and materials required for this craft, he moved to Japan to live out his passion by opening a workshop in Hoga Minkamura, which he has been running for over 8 years. His love for his work was evident as he explained his masterfully crafted items in meticulous detail. Hans gave us a rare glimpse into tsukashitaji, the crafting of katana hilts, and also explaining his unique personal story as one of the only Japan-based professional craftsmen originally from Europe.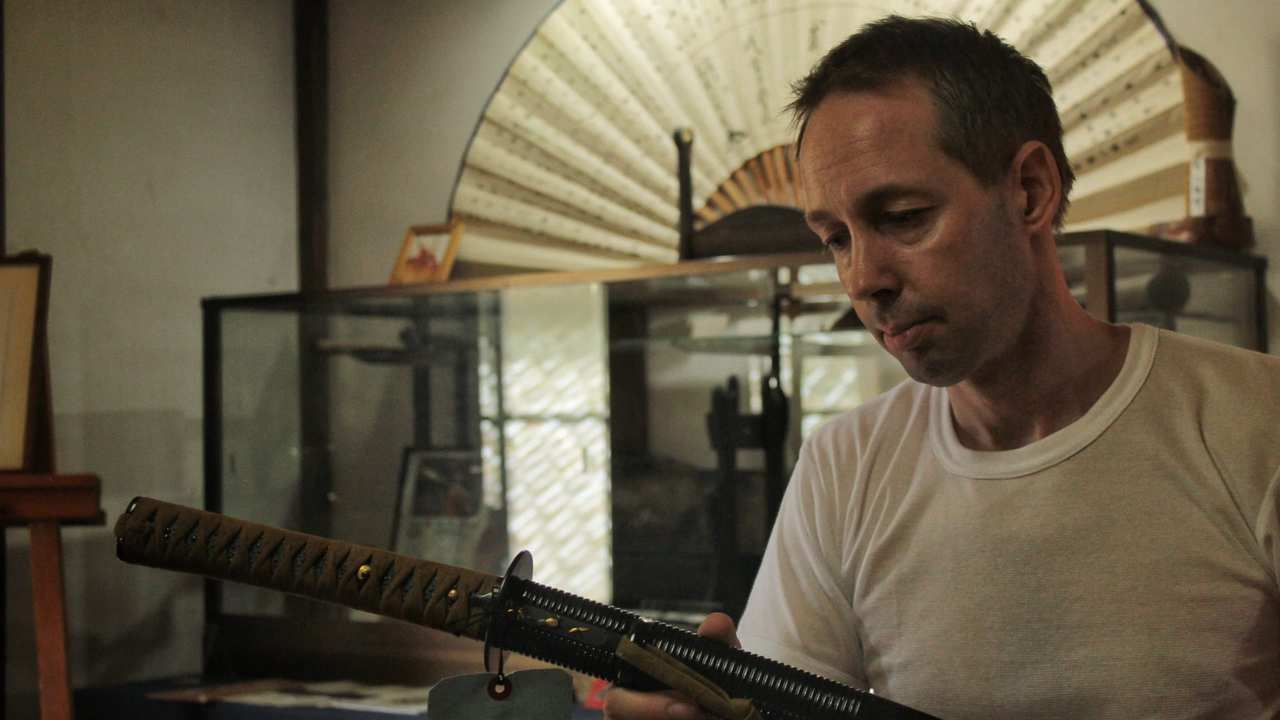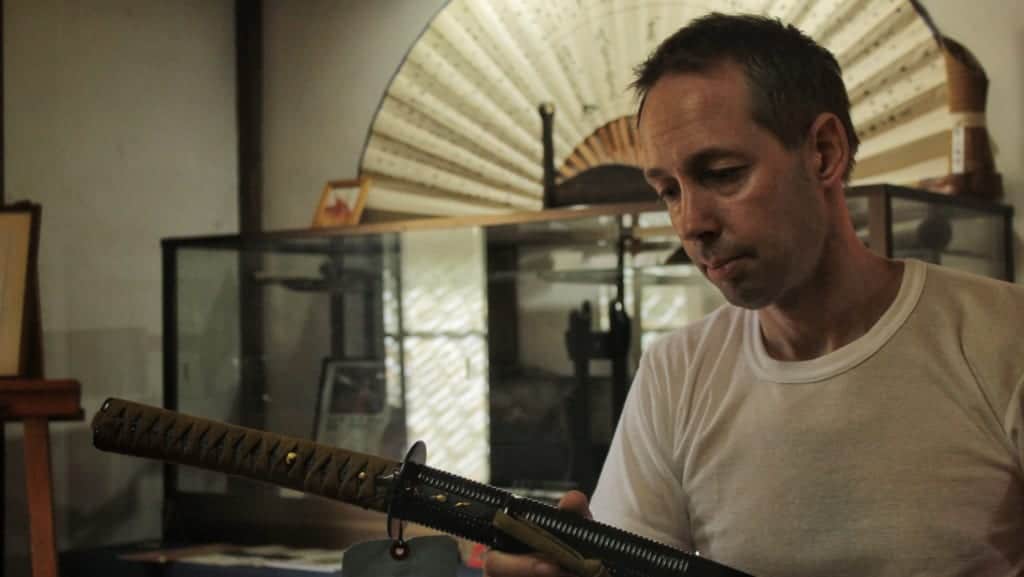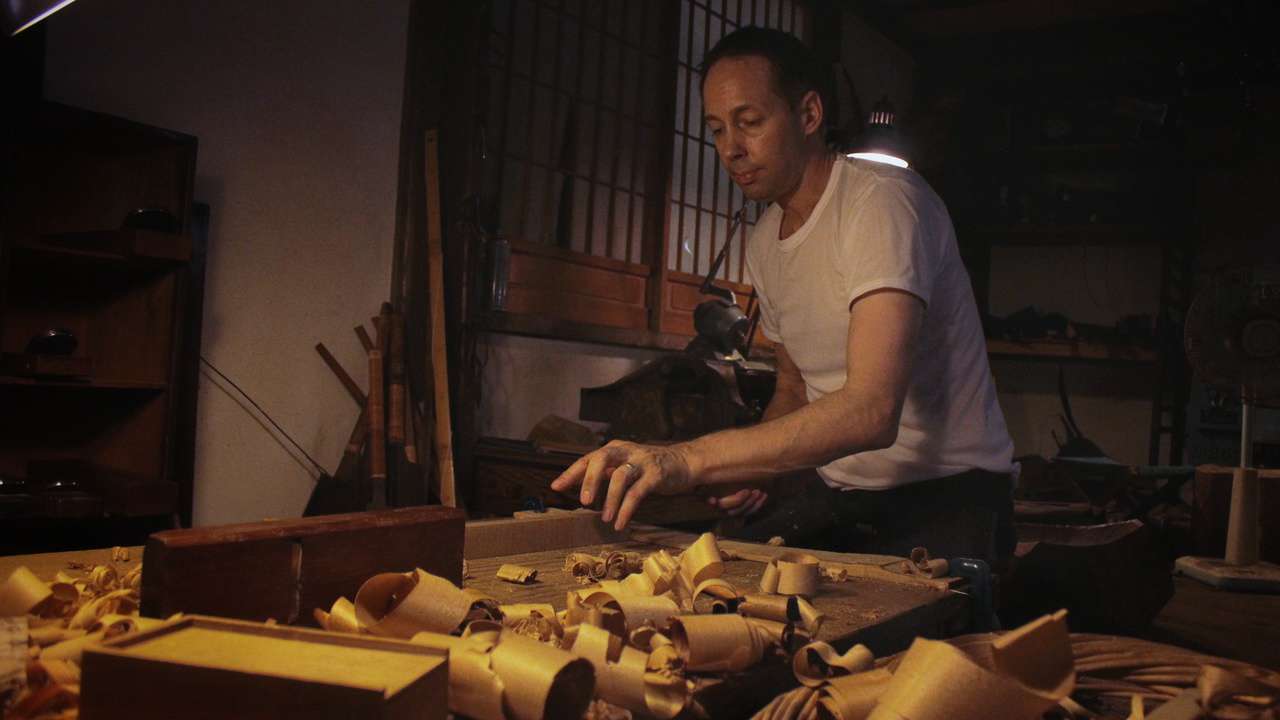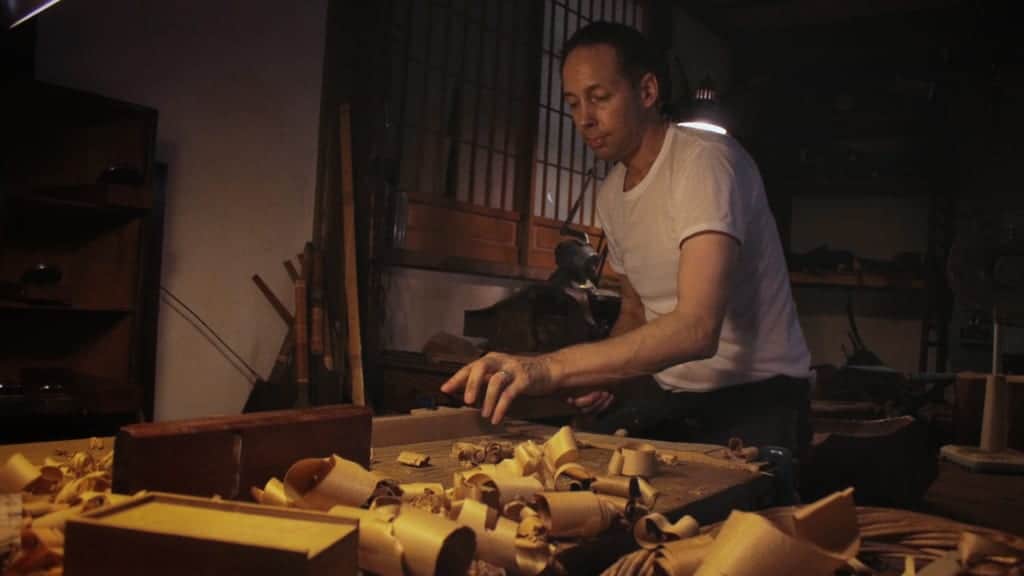 Crafting a Tsuka
Mastering tsukashitaji is a life-long endeavor demanding the utmost devotion from the practitioner. Many intricate steps are involved in transforming a mere wooden block to a diligently crafted Katana hilt, each of them requiring a set of skills the master acquires throughout decades of practice. Hans Koga is happy to explain the intricate process of Tsukashitaji to his visitors.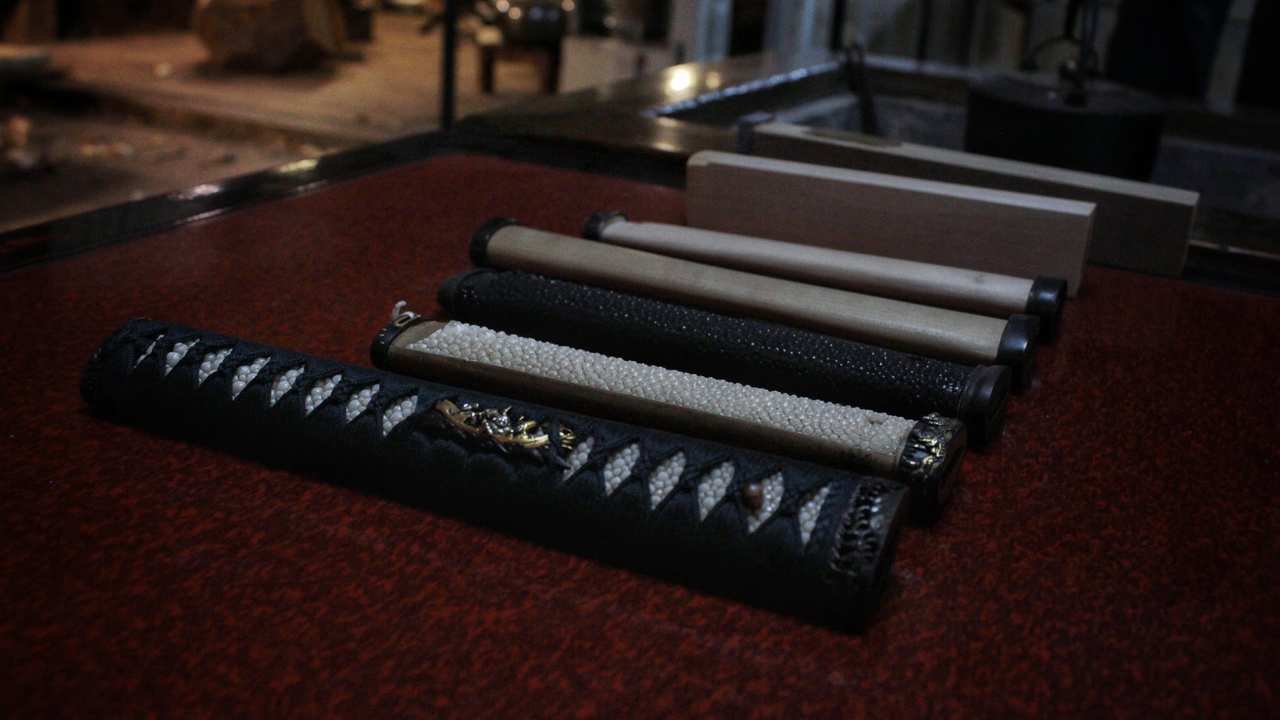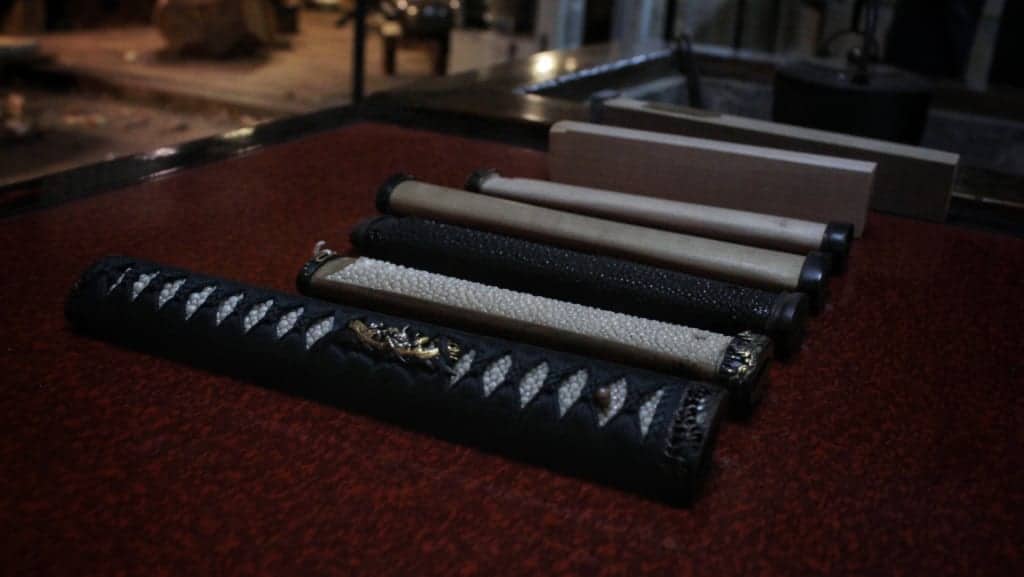 First, he presented the stages of crafting a hilt by providing samples at each stage. As you can see, the whole process really begins with a block of wood which ultimately becomes a beautifully constructed tsuka.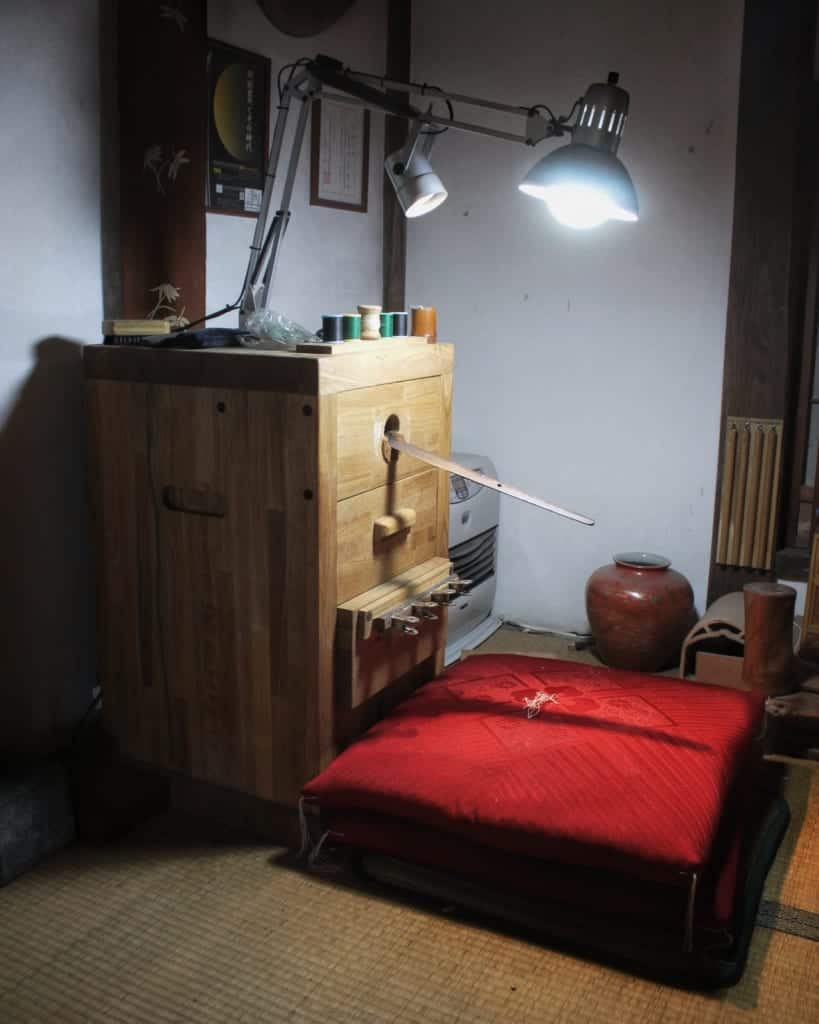 Everything starts at this crafting table. The wooden block is carved around the nakago, the narrow part of the katana blade connected to the hilt. Carving tools known as sayanoomi are used.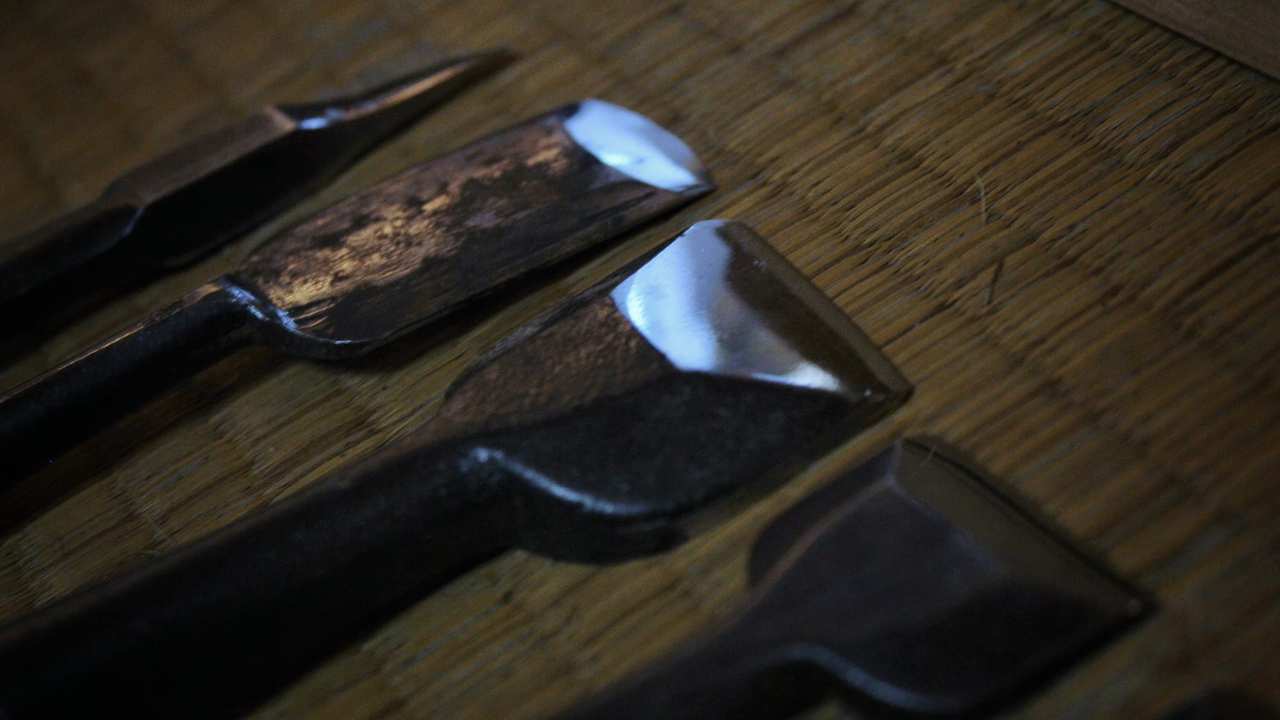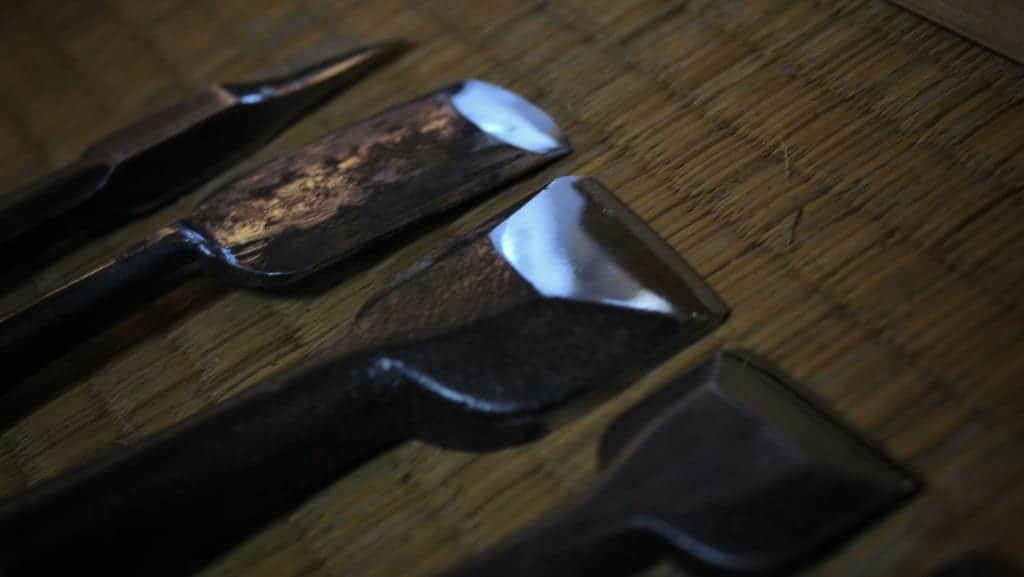 These tools are also utilized to carve the nakago into its slightly curved shape. The exact dimensions of the still primitive hilt are defined by the length of the ito (the string adorning the hilt) and established regional measurements.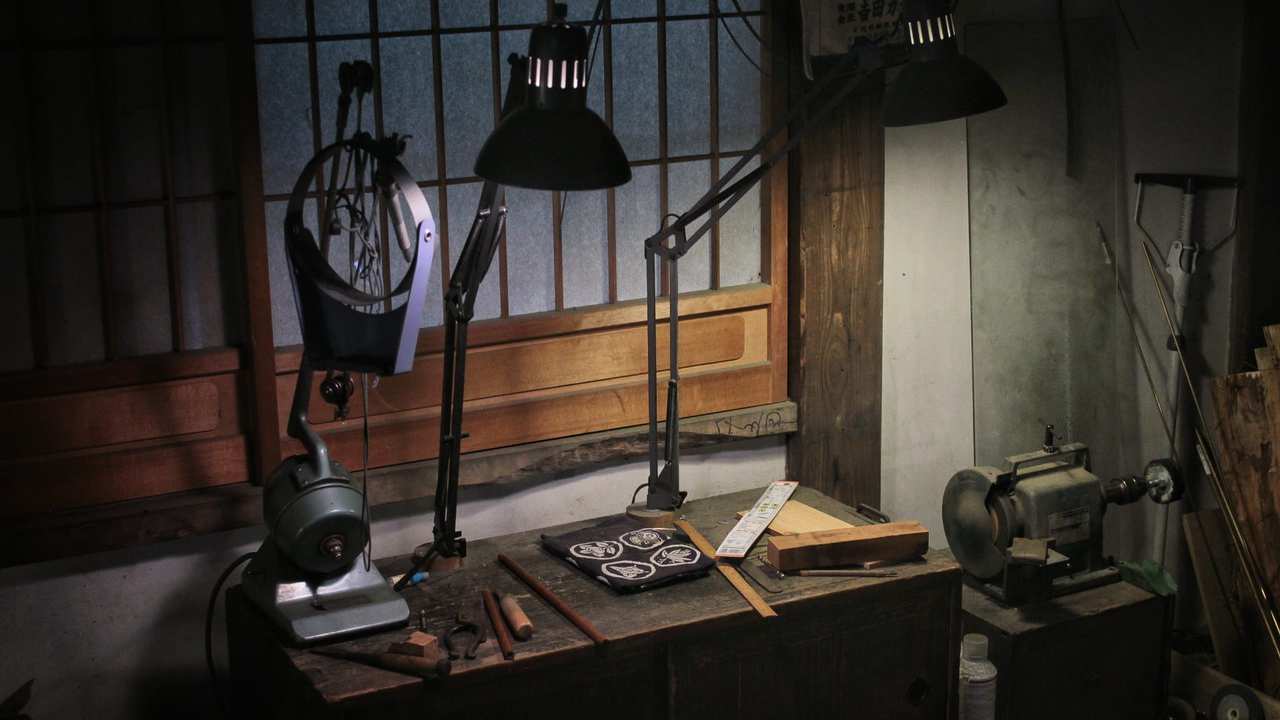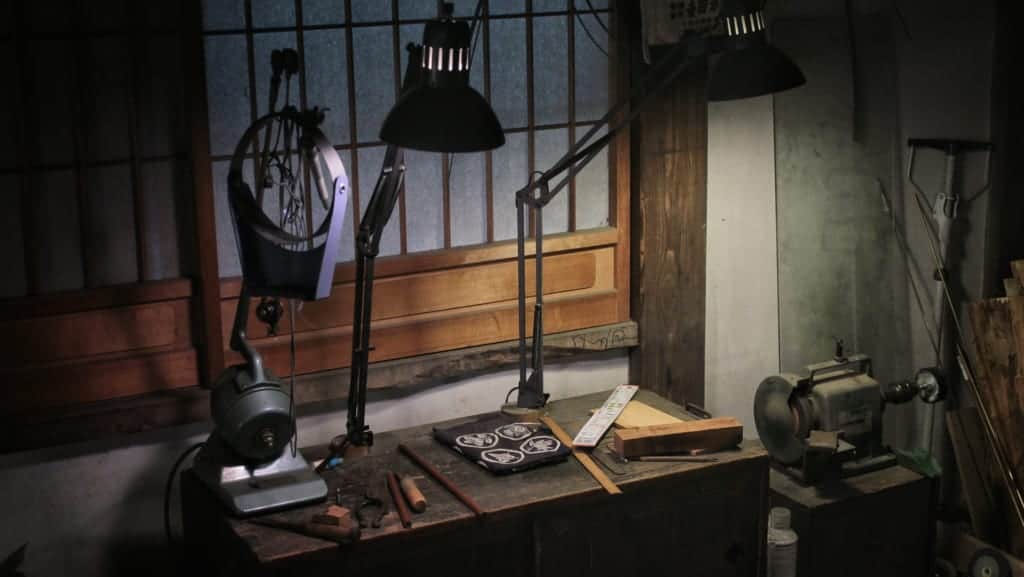 As more layers are added to the tsuka, an interesting fact becomes apparent; the strength of the hilt lies not in the wood, which becomes thin and fragile during the carving process. In order to give the tsuka its necessary durability, layers of leather, such as snake or ray skin, are used.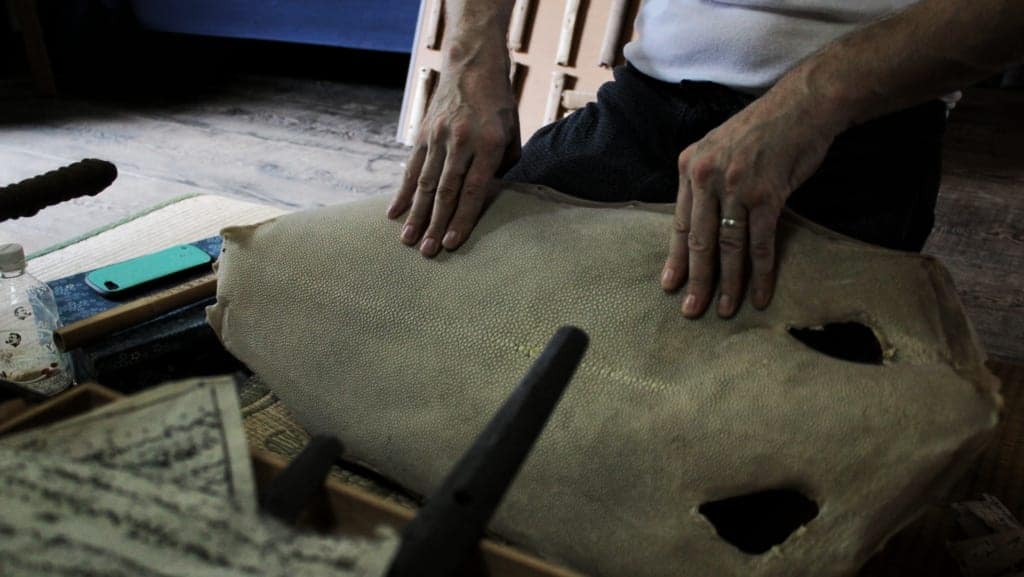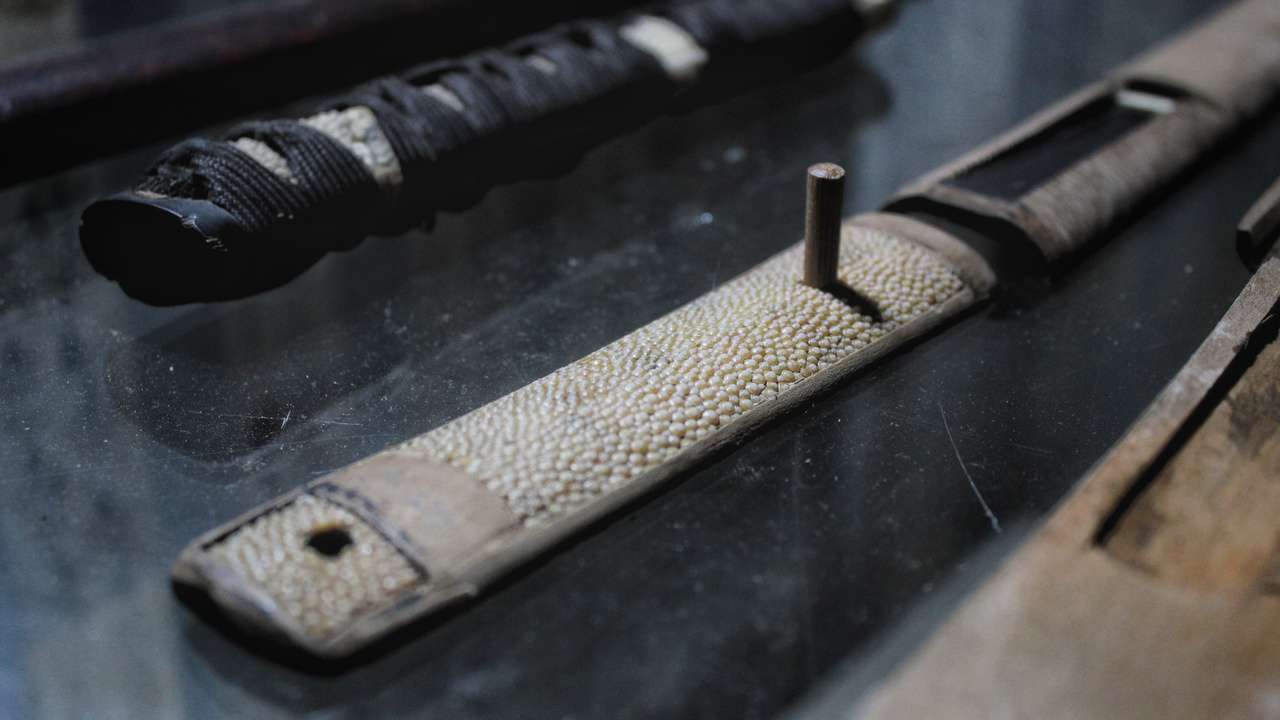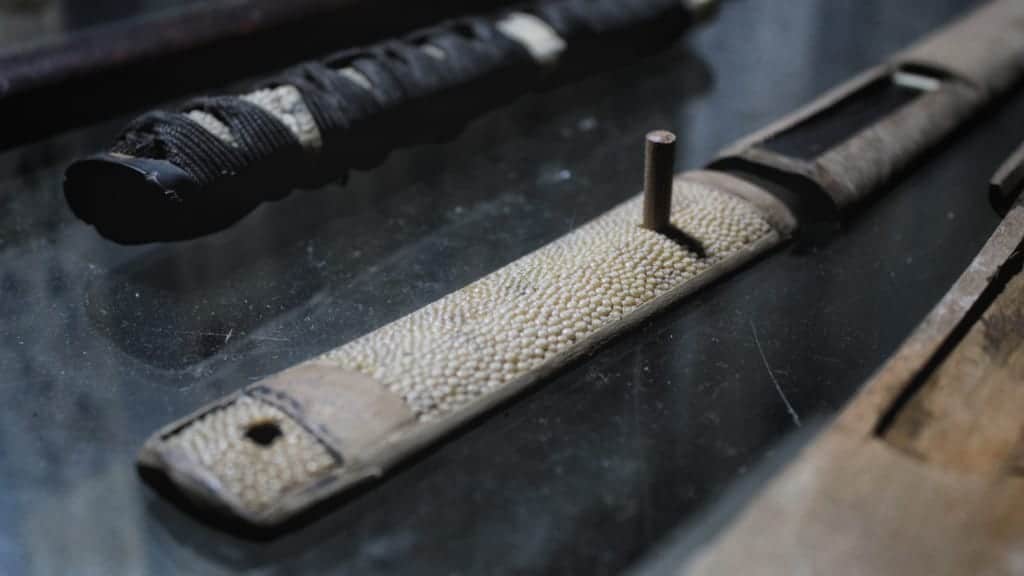 Even a layer of Edo-period washi, pages taken from century-old books, find themselves between ito and samegawa (shark skin, in this case). The ink from these pages act as a bug repellent, protecting the tsuka from being eaten by wood-devouring insects.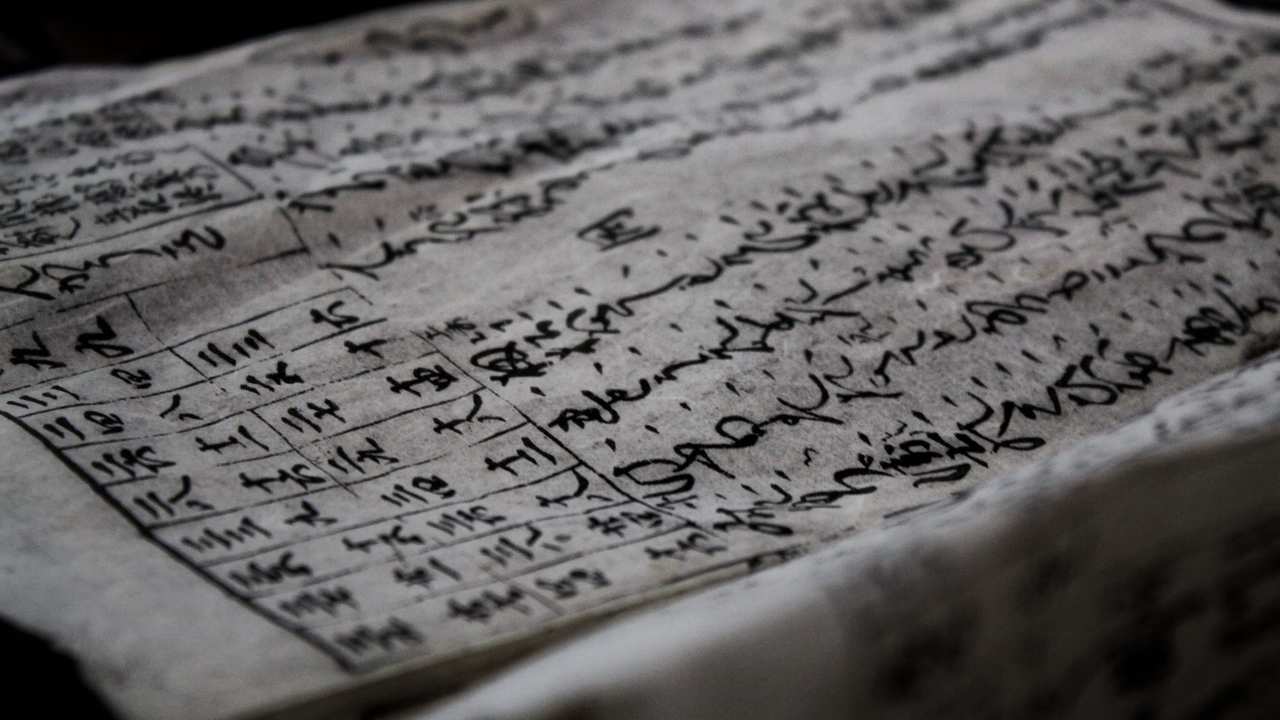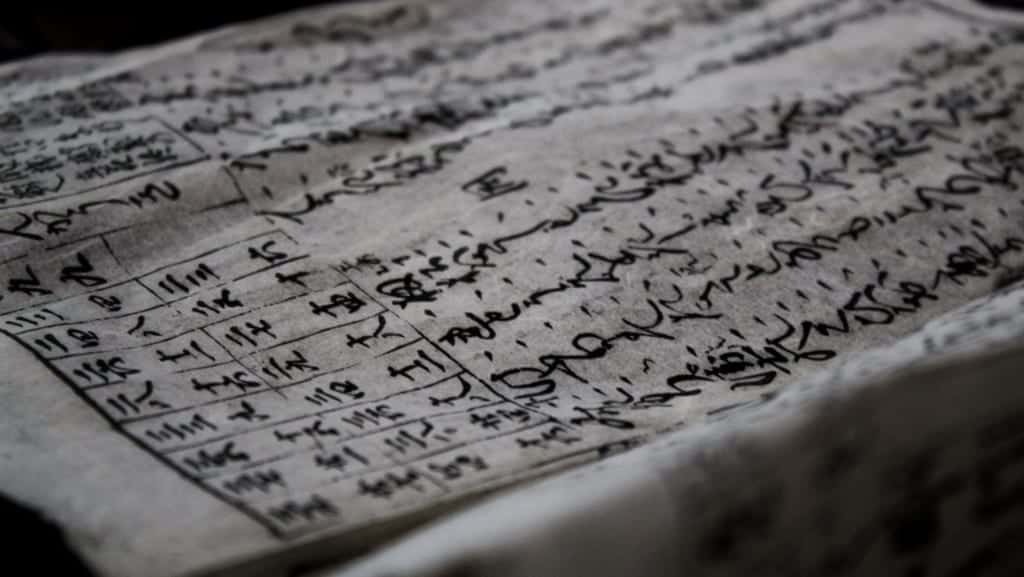 The entire construction is held together by natural rice glue, which also makes it easier to take the hilt apart later, as rice glue can be dissolved in water in a short period of time.
A nostalgic traditional workshop
The workshop of Koga Bijutsu is also filled with an atmosphere of nostalgia. From the hearty scent of wood shavings to abundant artifacts of Japanese craftsmanship, Hans Koga's workshop offers you more than just a crafting lesson. You'll feel like you've entered a time capsule, where a craftsman's devotion to his work is keeping an ancient Japanese art alive and well in the 21st century.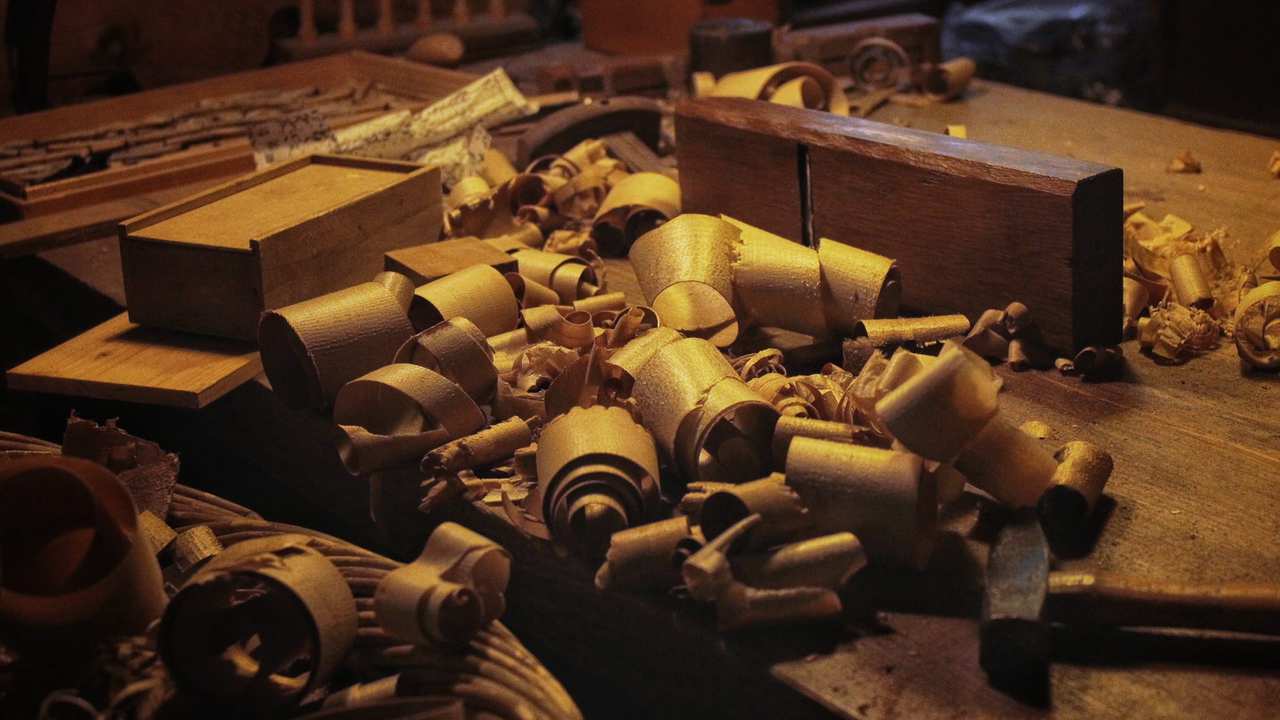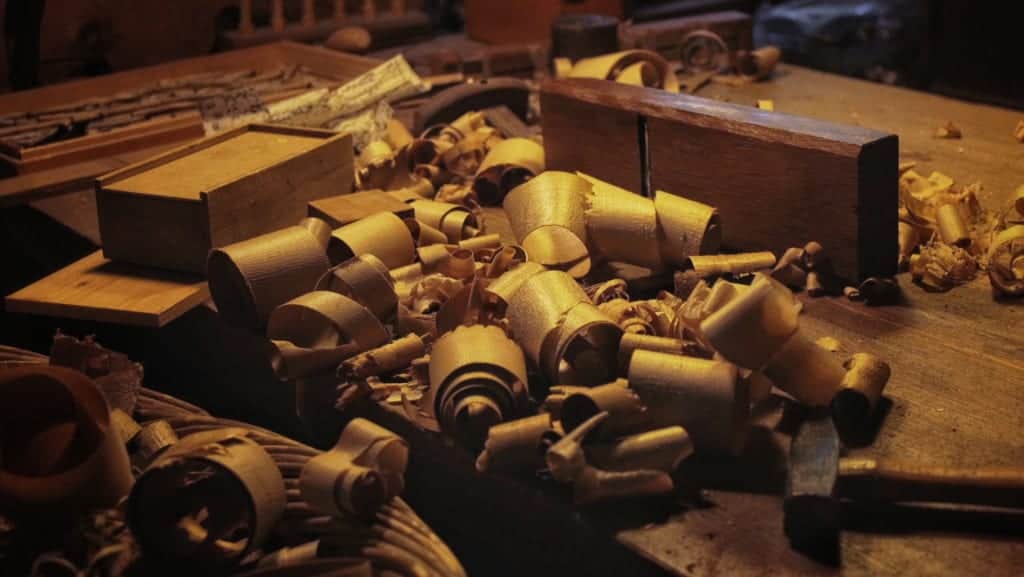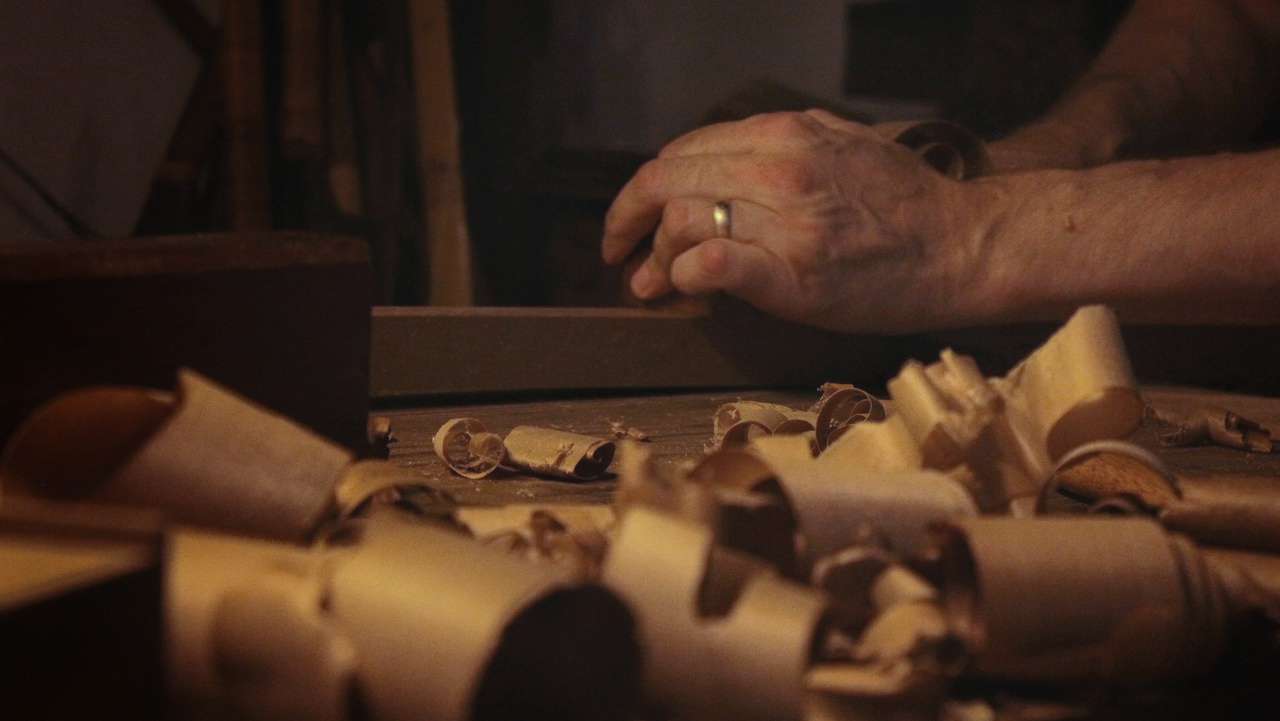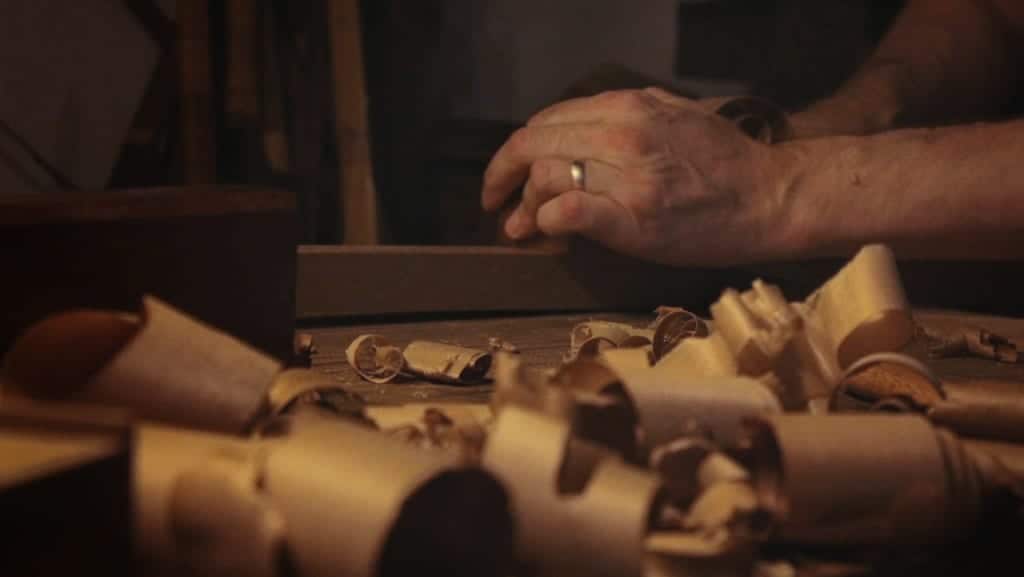 Website of Higo Minkamura (in Japanese): https://www.town.nagomi.lg.jp/kankou/hpkiji/pub/List.aspx?c_id=3&class_set_id=6&class_id=584
Access to Higo Minkamura By Train
Access to Higo Minkamura is convenient, near the Kyushu Shinkansen station of Shin-Tamana, easily reachable from major cities like Kumamoto and Fukuoka.
At Shin-Tamana Station, you can board a bus to Higo Minkamura. Take the bus bound for Yamaga Bus Center (山鹿バスセンター) and get off at Kikusui Roman Kanmae Bus Stop. From here, head back down the road until you see Higo Minkamura's parking area on your right. The bus ride and short walk to Higo Minkamura takes about 20 minutes and costs you 320 yen.
Access to Higo Minkamura from other areas
From Fukuoka Airport: about an hour by car
From Oita Airport: about 2 hours and 20 minutes by car
From Kumamoto Airport: about 40 minutes by car