Sponsored by Tourism Oita
Pottery towns are common throughout Japan, but Onta, a 300 year-old mountainside village in the western part of Oita Prefecture, stands apart from many of its peers. It was a major center for Mingei, an artistic movement that swept across Japan in the early 1900s. Mingei turned against the elevation of art that is ornate and gaudy, instead celebrating beauty in the everyday. Art objects that are hand-crafted by ordinary people is where true beauty lies, the movement, influenced by British craft potter who used to live in, Bernard Howell Leach, tried to argue.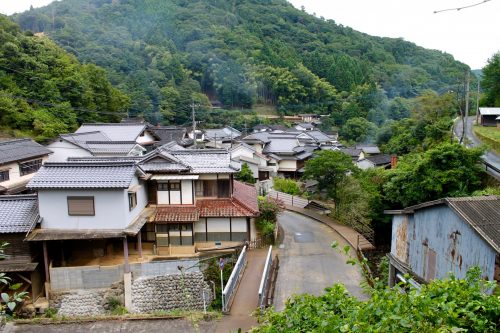 Ontayaki (pottery made in Onta district) became a well-known manifestation of this new philosophy, with its assortment of family-run kilns. These potters were making simple plates, cups, bowls and other dishware for everyday use. But upon examining the precision and care taken by the artisans to create these household objects and seeing the village's signature geometric designs, the intellectuals in the Mingei movement recognized the ceramics of Ontayaki as true artistic achievements. Today, many of Onta's kilns are still in operation and the area is open to visitors, where you can meet and observe these families at work, as well as make a quick stop at the village's historical museum.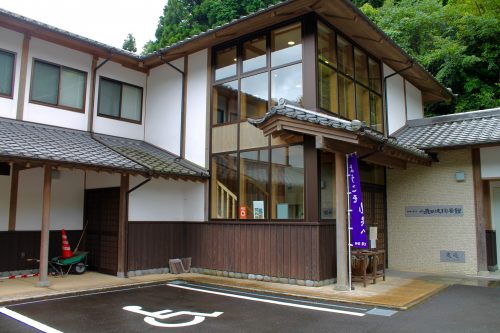 Most accessible by car, Ontayaki is a short 20-minute drive from Hita Station. There are also buses that run sporadically from the station. It's best to begin your tour at the town's cultural center and museum. Most displays on Mingei and the history of Ontayaki are in Japanese, but if you don't speak, a video is played on a loop that is easily interpreted using the visuals alone.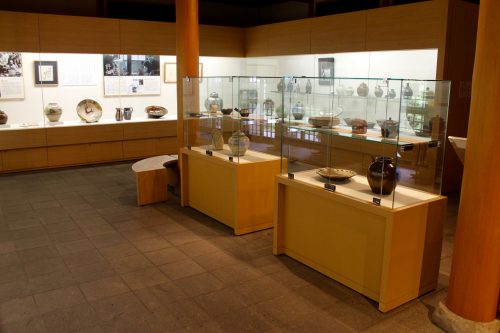 The museum also has some of Onta's finest pottery on display, showcasing the signature glazing techniques developed in the village on items that range from small household dish ware to larger vases and platters.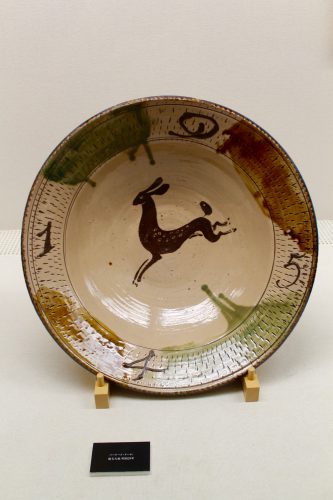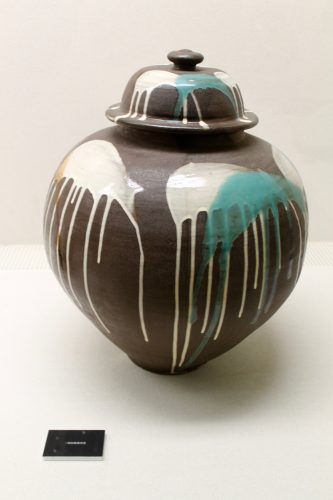 After establishing some background on Onta's history, it's time to move onto the kilns. During your walk through town you'll pass by machines that operate using naturally flowing river water. These ancient designs fill up a trough on one end of a long wooden plank using water that passes through the town's central creek. Once the trough reaches capacity it weighs down one side of the plank, like a seesaw, emptying the contents of the trough back into the creek on one side while hammering down onto mounds of potter's clay on the other side. This prepares the clay for use by turning it into powder, all without any physical labor by the potters.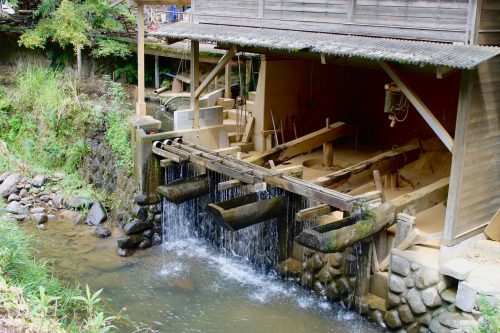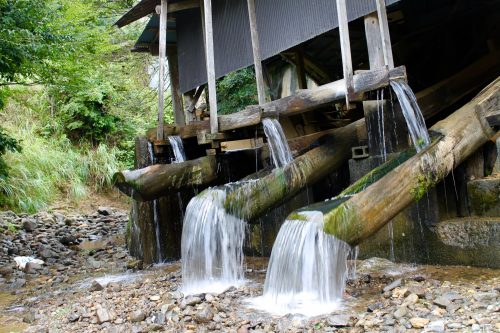 From there the powdered clay is introduced into vats of water and mixed into wet clay slabs that the potter will fashion and mold into dish ware ready for the kiln.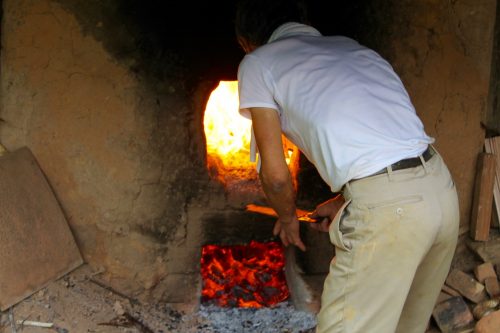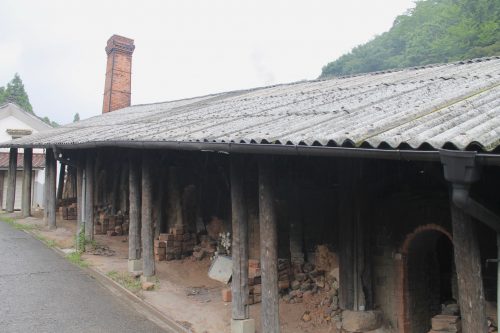 All-in-all there are just 10 multi-generational family kilns that operate in Ontayaki, but together they've managed to maintain ancient methods of ceramic production started in the village centuries earlier. No modern tools or equipment are used to create their dish ware. When you walk into one of the families workshops you won't find electric machinery, but rather wheels powered by foot and wooden combs and brushes used to pattern the dish ware. Splattering, dripping and dipping are the means of applying designs and glazing.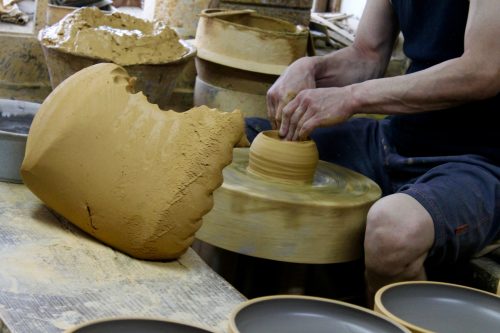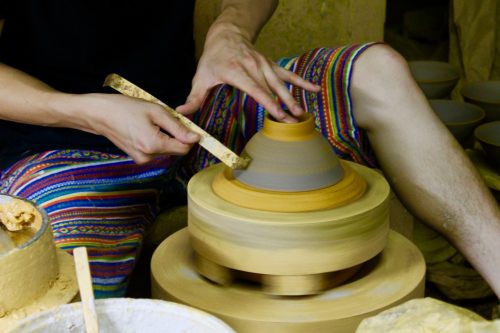 The precision of these potters and their ability to replicate the size, shape and designs of dish ware over and over again with these simple tools is fascinating to see up close. While there are no formal tours of the potters' studios, the residents of Onta are friendly and it is perfectly acceptable to approach one of them and ask to see inside their workshop or ask them about their work.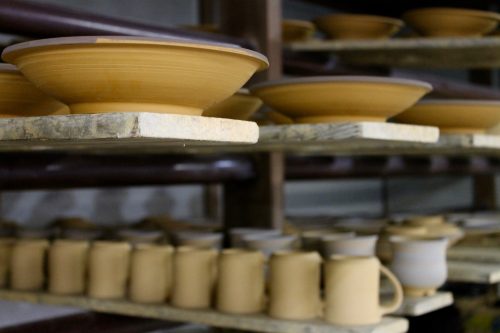 While much of their pottery is shipped to ceramic stores in Fukuoka and Tokyo, each family also operates their own pottery store on site, which features a variety of dish ware with the signature design of each family. Ontayaki pottery is affordable, but heavy, so be prepared to lug whatever items you purchase home with you.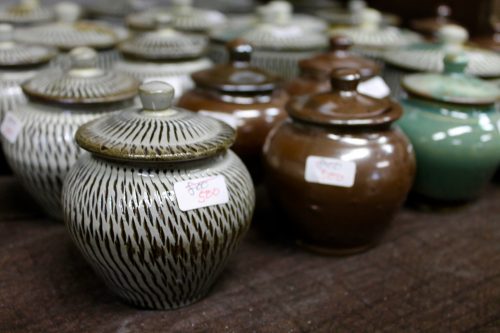 | | |
| --- | --- |
| Name | Onta Pottery Town |
| Category | Ceramics |
| Address | Motoemachi-138-1 Tsurugawachi, Hita-shi, Ōita-ken 877-1103 |
| Access | Motoemachi-138-1 Tsurugawachi, Hita-shi, Ōita-ken 877-1103 |
| Opening Hours | - |
| Price Range | Up to the product |
| Payment options | Cash |