Japan, an archipelago studded with volcanos, is home to numerous onsen (natural hot springs) featuring an abundance of medicinal and aesthetic benefits. The adjacent locales of Beppu and Yufuin in the southern Kyushu islands are a superb region to experience mineral-rich onsen bathing, along with fantastic natural vistas and accommodation in stylish ryokan (traditional Japanese inns).
The Beppu Project, a nonprofit organization that spearheads arts-related initiatives throughout the year, recently introduced their city's onsen resources as follows:
"Hot water pours from the earth and collects in hollows; these pools belong to no one. People cherish them and take an active part in their protection and management. Locals, travelers, men and women alike take off their clothes and relax in the warm water, sharing a moment of their lives unarmed, naked, and without regard to nationality or religion."
If the idea of communal bathing is a surprising or unfamiliar one for you, consider accepting the challenge to indulge in your first soak right here in the Beppu/Yufuin region, which is one of Japan's most premier onsen destinations.
Yamada Bessou: Your portal for exploration in Beppu
Beppu's hot springs comprise the largest volume of onsen waters discharged throughout all of Japan—and the second largest in the entire world. Its pools are located in eight different districts throughout the city, including its coastal and mountainous environs. One of the choicest options for accommodation can in fact be found directly in the city center: Yamada Bessou, an exceedingly atmospheric Showa-era ryokan (traditional inn) located just a short walk from the main train station.
Run by friendly proprietor Rumi Yamada, whose grandfather built the inn in 1930, Yamada Bessou features warm woods, splashes of color along its winding passageways, and an overall cozy, retro feel. Guests are first welcomed to the inn with tea and Japanese sweets and are then invited to select a yukata (cotton kimono) from a chest before being shown to their room. The inn has both inside and outside baths—be sure to reserve a time slot for private use of the lovely rotemburo (outdoor pool), which is a fantastic way to unwind.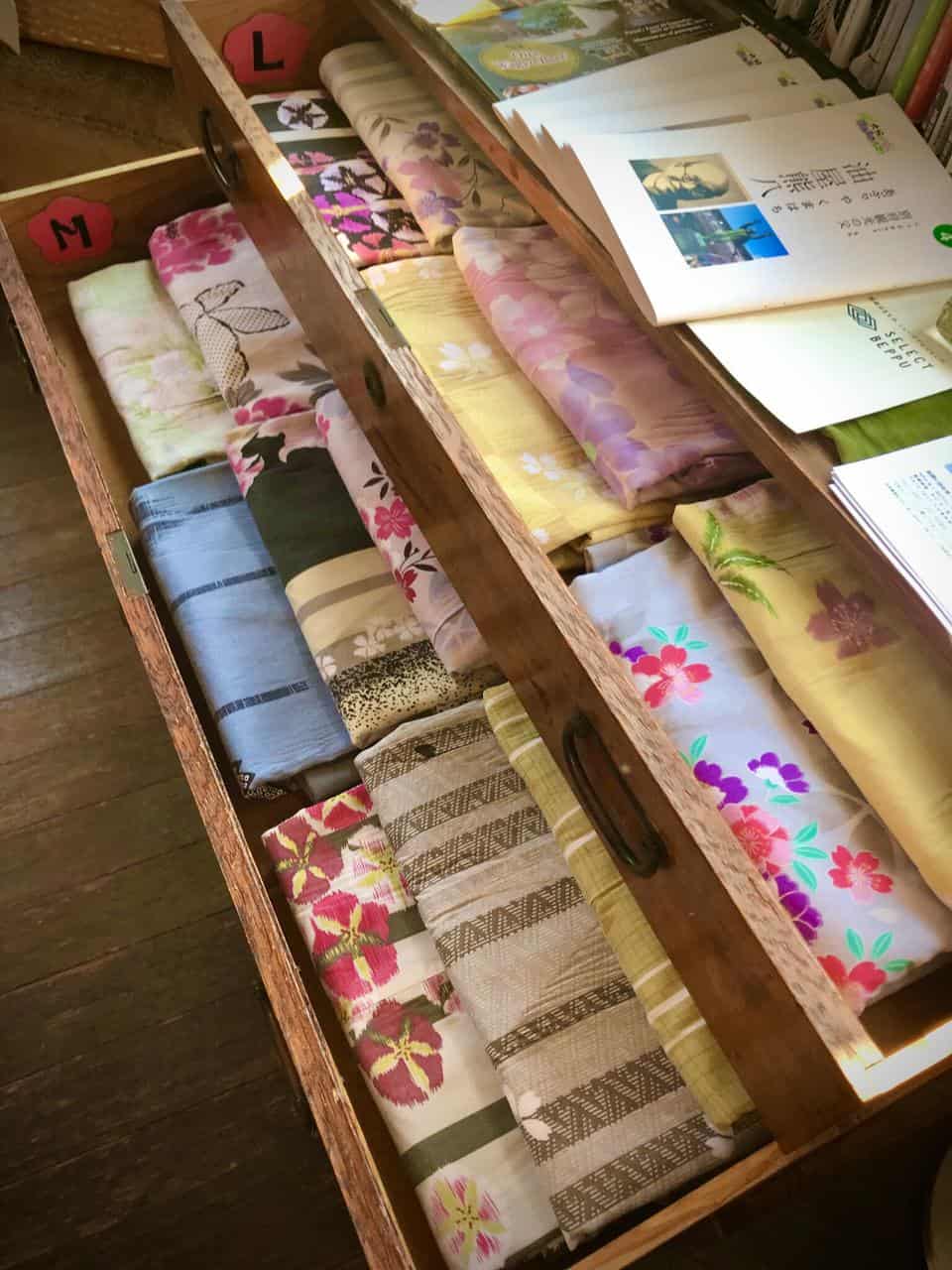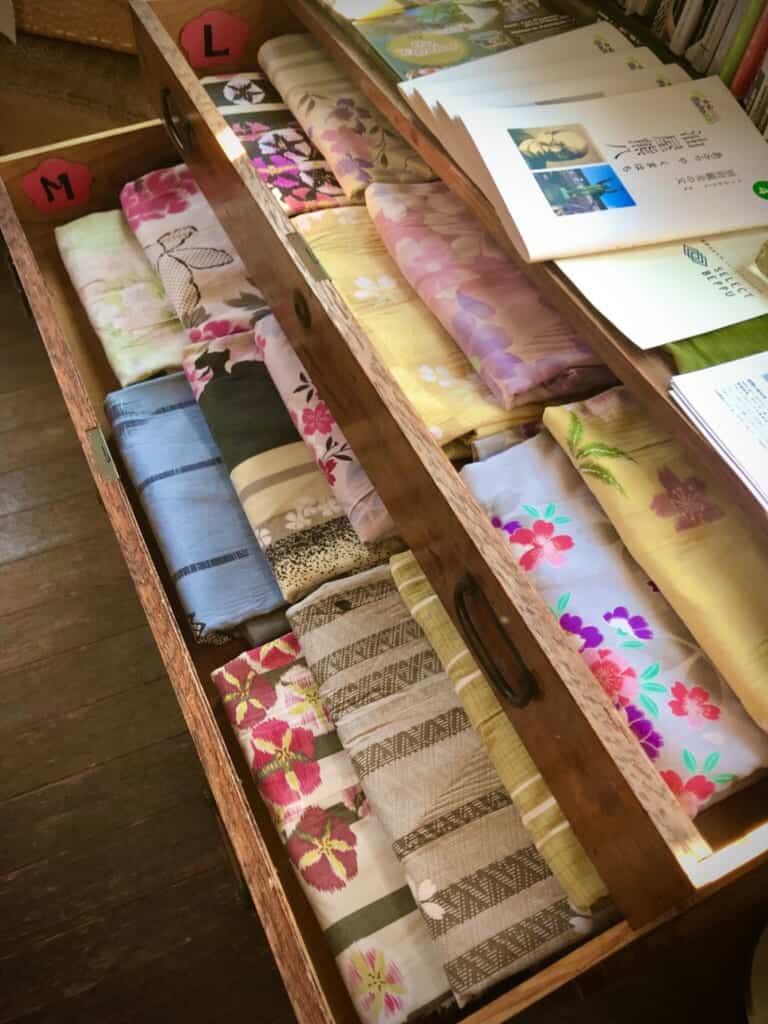 Traditional ryokan meals are a full sensorial experience not to be missed, and you'll want to try at least one at Yamada Bessou. For additional tasty fare, head around the corner to Tane, a small, artsy restaurant featuring sumptuous south Indian cuisine that's run by a Japanese couple who regularly travels to India to procure recipes and spices. Another option is Basara House, a café located just around the corner from Yamada Bessou, which serves a rotating menu of hamburgers and curries, and doubles as a workshop and event space for local artists.
For the bamboo lovers
Oita prefecture is home to lush bamboo forests, and part of Yamada Bessou's charm lies in its creative use of bamboo accents throughout the premises. For a selection of bamboo crafts and other items for purchase, visit the nearby Select Beppu, a 100-year-old house converted into a shop and exhibition space that showcases the work of local artisans.
Another local specialty store featuring all things bamboo is Cotake, which combines the best of shopping and artistry. The strength and flexibility of the bamboo from the local madake groves makes the plant well-suited toward the attractive products that line Cotake's shelves, which include basketry, kitchen utensils, and an array of imaginative jewelry.
Owner and head artisan Mikiko Sato offers bamboo crafting workshops inside her shop, whose premises also house a café and even a small onsen, along with a workspace where she engages in her trade onsite. "Pulling the knife toward you is scary at first, but you do of course get used to it," she remarked as she deftly stripped away layers from a long bamboo stalk.
Continue browsing at Spica, an exceedingly stylish household and personal goods store. Its extensive lineup of products includes Niigata stainless steel and Aomori hiba wood bath salts, in addition to bamboo sourced from Oita's forests. There is also an adjacent space for artistic exhibitions and events.
The Nihon Shoki (Chronicles of Japan) explains that the history of bamboo crafts in Beppu dates back to the reign of Emperor Keikō, the 12th emperor of Japan, whose personal chef wove a rice bowl from local bamboo while visiting the area. Round out your exploration with a visit to the Beppu City Traditional Bamboo Crafts Center, which features displays and further information regarding this fascinating slice of local culture.
Head to the Kannawa district and immerse yourself in steam
A must-visit area for every traveler is Kannawa, located on the opposite edge of town. Here, you will see steam rising up from underground through strategically placed vents, which then swirls atmospherically through the streets. Relax at the Kannawa mushiyu ("steam bath"), where you lie atop a bed of fragrant medicinal herbs to help you sweat out impurities, and then finish off the experience with a soak in a heated pool.
You'll sleep early and deeply after this experience, but make sure you've worked in enough time for another Kannawa attraction: the jigoku mushi kobo ("hell steaming workshop"), an eatery where you cook your own food inside vats of steam from the local onsen. Located nearby are several of the famous "hells of Beppu" (jigoku onsen). Although somewhat touristy, and not for bathing, they do make for some spectacular views.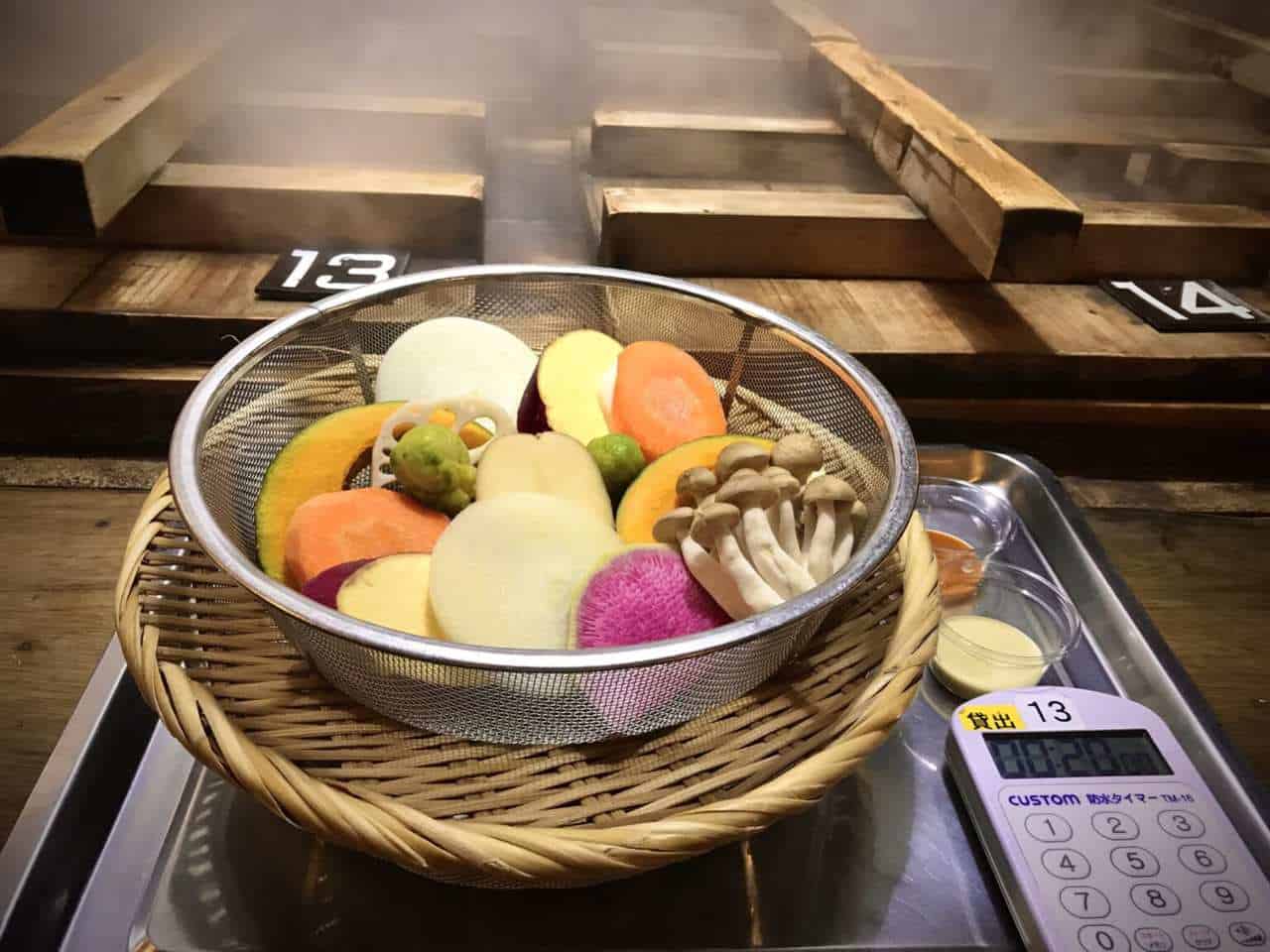 Pamper yourself in Yufuin
Around 45 minutes' drive due west is the attractive onsen resort town of Yufuin, which is framed by the dramatic vistas of Mount Yufu, and can easily be done as a day trip from Beppu. Sample local foods and pick up omiyage along the Yunotsubo Kaido shopping street, which connects Lake Kinrin with Yufu station, and then head for afternoon coffee and sweets at the complex housing the stylish Sansou Murata inn. Nestled at the foot of the mountain, you'll also find here a chocolatier, a music-themed museum, and even a local radio station.
Yufuin is best enjoyed with an overnight stay at one of its numerous ryokan, and although a night at the Sansou Murata will set you back a few coins, consider splashing out for one of its 12 traditional wooden structures—each of which features unique décor and a private onsen bath. Additional stylish options for accommodation are Kamenoi Bessou, which has an onsite bar and grounds that are magnificent for strolling; and Tsukanoma, whose restaurant serves local specialties including mountain deer, and which allows bathing access to day-trippers in addition to those staying overnight.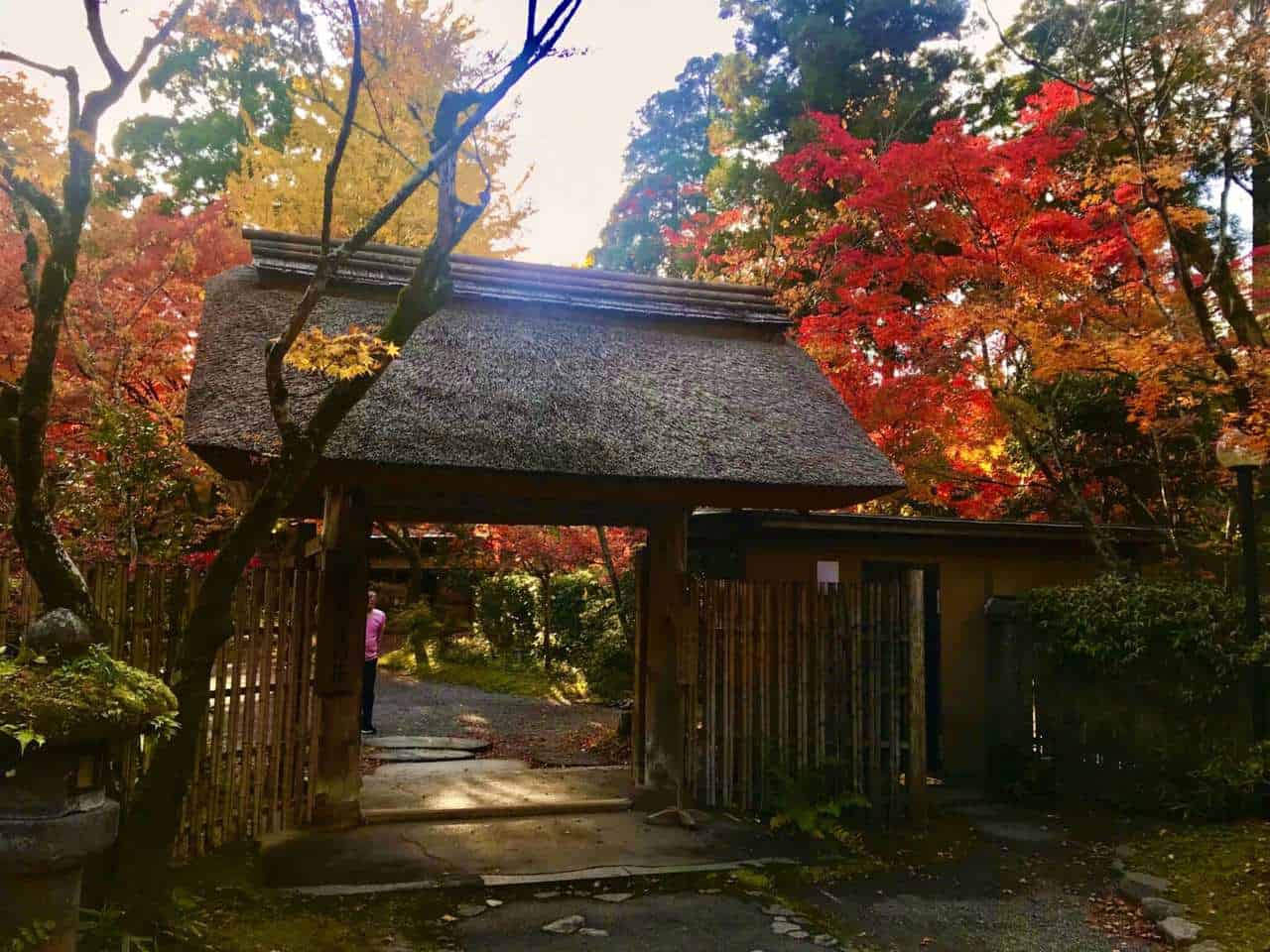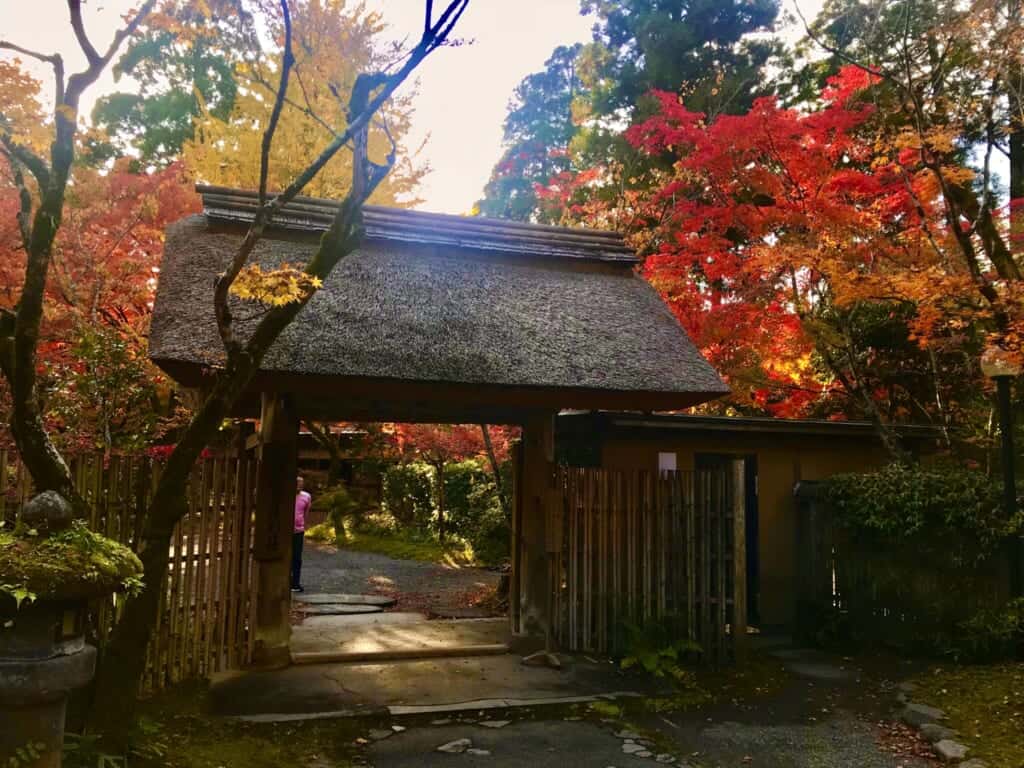 Considerably easier on the wallet, but still offering an intriguing experience (particularly for literature buffs) is the Bungaku no mori, which translates as "Forest of Literature". Located on the western edge of town, the inn is the reconstructed Showa-era Tokyo apartment of famed writer Osamu Dazai, which was dismantled and transported to Yufuin in 2016. Besides offering comfortable accommodation, the inn provides ample opportunity to browse through intriguing paraphernalia about Dazai and his dramatic life.
Order your morning coffee, which comes served in a huge artistic mug, from the inn's cozy downstairs café. Then head outdoors to the gorgeous patio, which overlooks Yufuin's mountainous outskirts. It's perfect setting to chill out with a novel—or to start planning your next trip back to this enticing region. 
Text by Kimberly Hughes
Photographs by Solveig Boergen