Shimane Prefecture is relatively unknown to foreign visitors. However, I have had the opportunity to visit several times, and it certainly has its share of interesting sights — it's not only the Iwami Ginzan mines I'll speak about here, but also Izumo Taisha, one of the most important Shinto shrines in Japan, the historic town of Tsuwano, Adachi art museum and its famous Japanese garden and Matsue castle, to name just a few.
The Iwami region is located in the West of the prefecture, and one of the things I noticed during my visit, apart from the beauty of the landscape, is how lively the traditions are. There is, of course, the spectacular Iwami Kagura — an old theatre with deep links to Shintoism — but also many less obvious traditions, local craftsmanship passed on from one generation to another, a vibrant food scene and a way of life which, whilst spanning the centuries, has evolved to adapt to modern life.
The Former Silver Mines of Iwami Ginzan: At The Heart of Regional Development
When discovering the pleasant area around Iwami Ginzan mines, it isn't easy to imagine that when silver was the standard currency between the 16th and 17th centuries, around a third of global production of this precious metal came from Japan, particularly the Iwami region. Thankfully the extraction of silver stopped at the start of the 20th century and allowed for the preservation of the natural environment when other ecosystems were destroyed by mining activity.
To discover more about the history of these mines and their environment, designated as a UNESCO world heritage site, you should start your visit at the Iwami Ginzan World Heritage Centre (石見銀山世界遺産センター) where it's explained using various artefacts, models and slide shows. I would then recommend renting a bicycle to cover the 2.5 kilometres between the area of Omori and Ryugenji Mabu gallery (龍源寺間歩), one of 900 excavated sites in the mountains which search for traces of silver.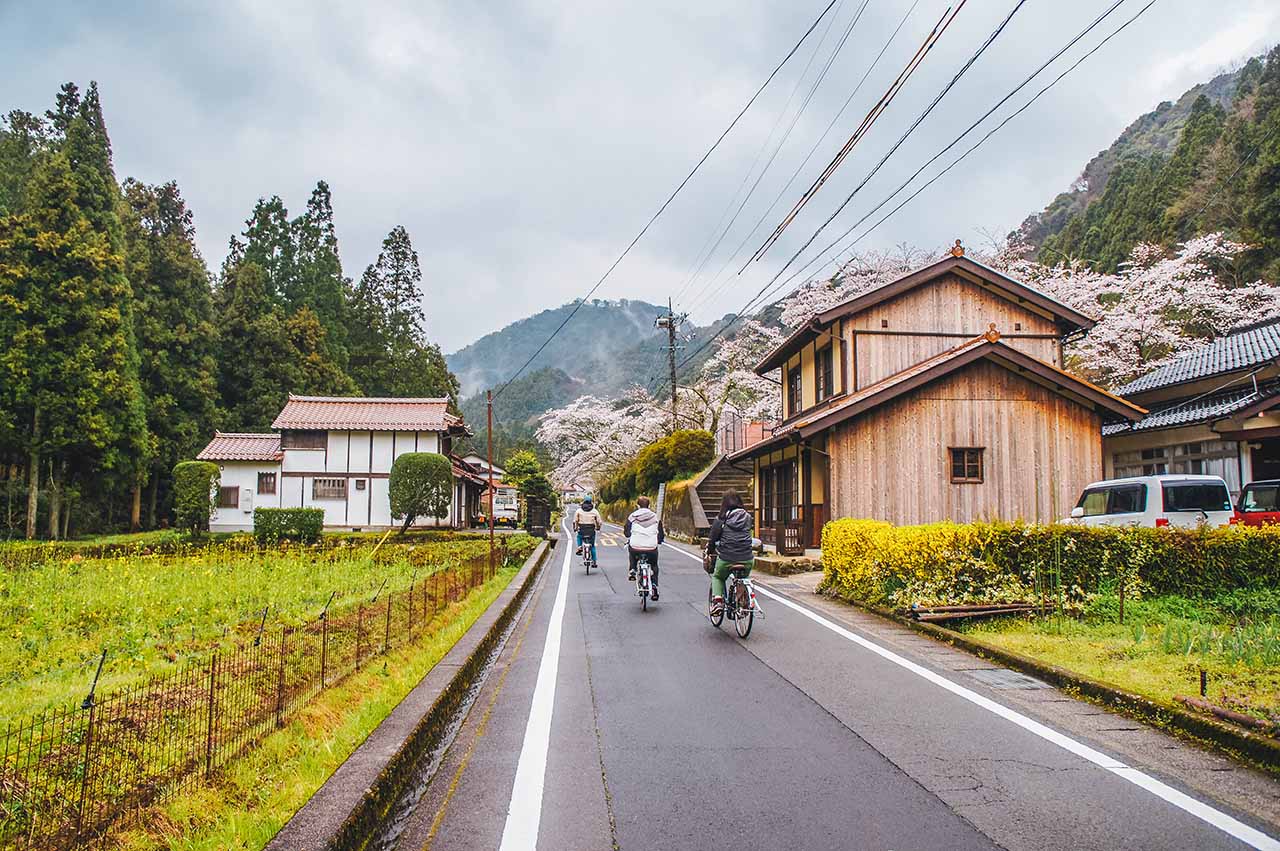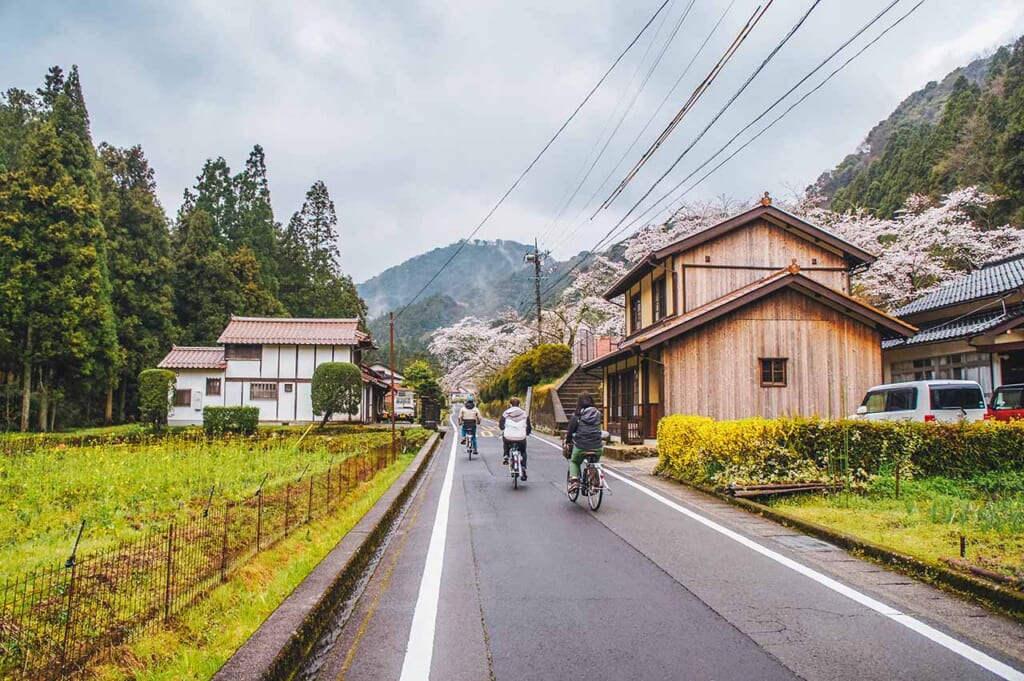 We had the chance to go on a guided tour underground and see the difficult working conditions that the miners had to endure for ourselves. For example, we could see the marks in the rock indicating the day's work — it took six men to drill just 30 centimetres.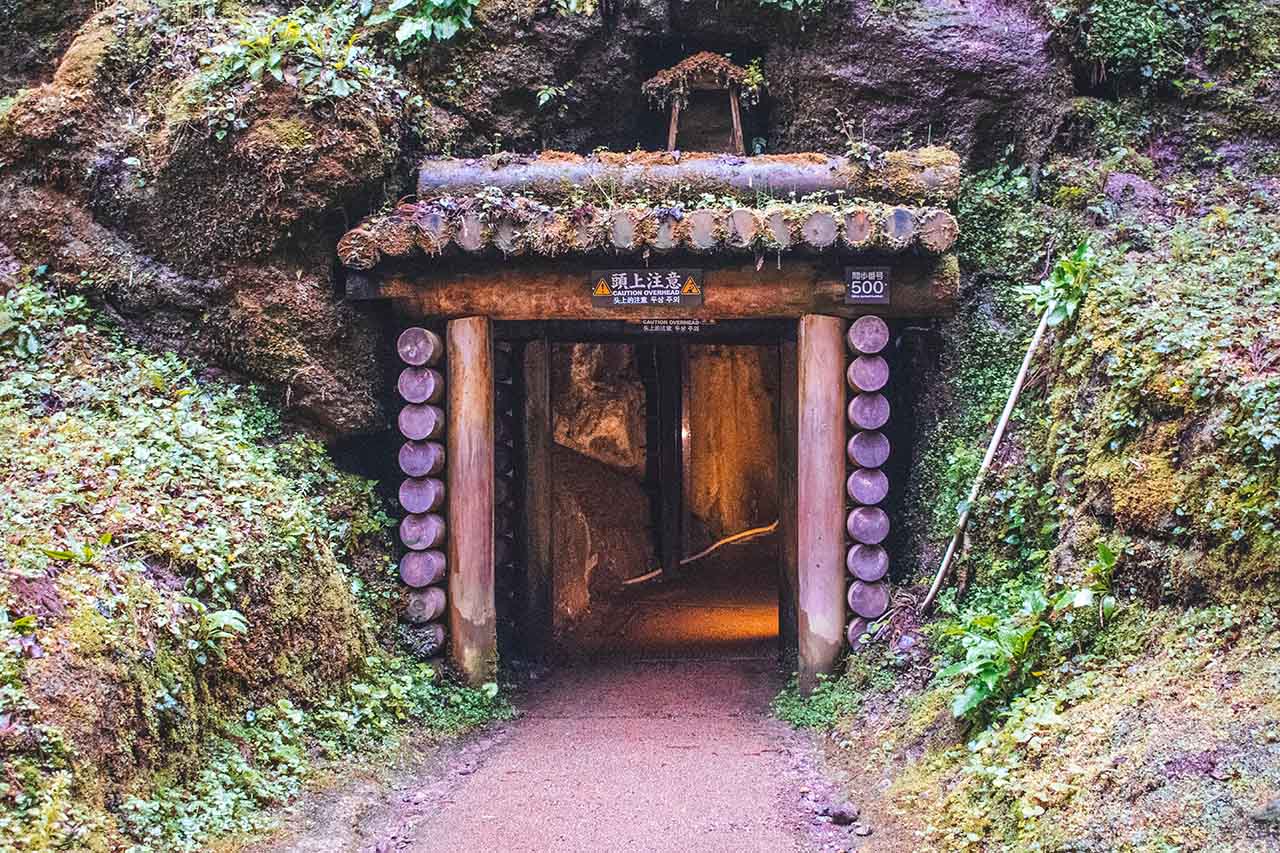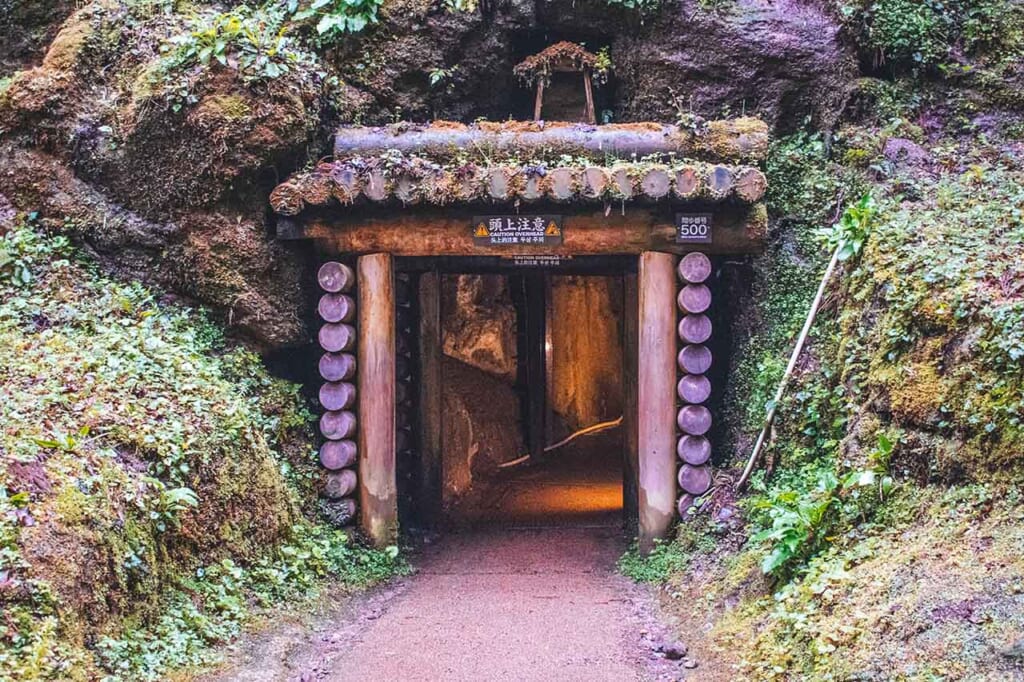 Omori: A Sustainable Way of Life in the Historic District
The district of Omori (大森町) was an important urban centre during the mining of Iwami Ginzan. Today, it is a remarkable historic district, marvellously preserved while also being a place to live for the local community. The residents live with all the modern comforts. Still, every effort has been made to hide anything which could affect the appearance of the traditional architecture — I bet Junichiro Tanizaki would appreciate the steps taken by the town.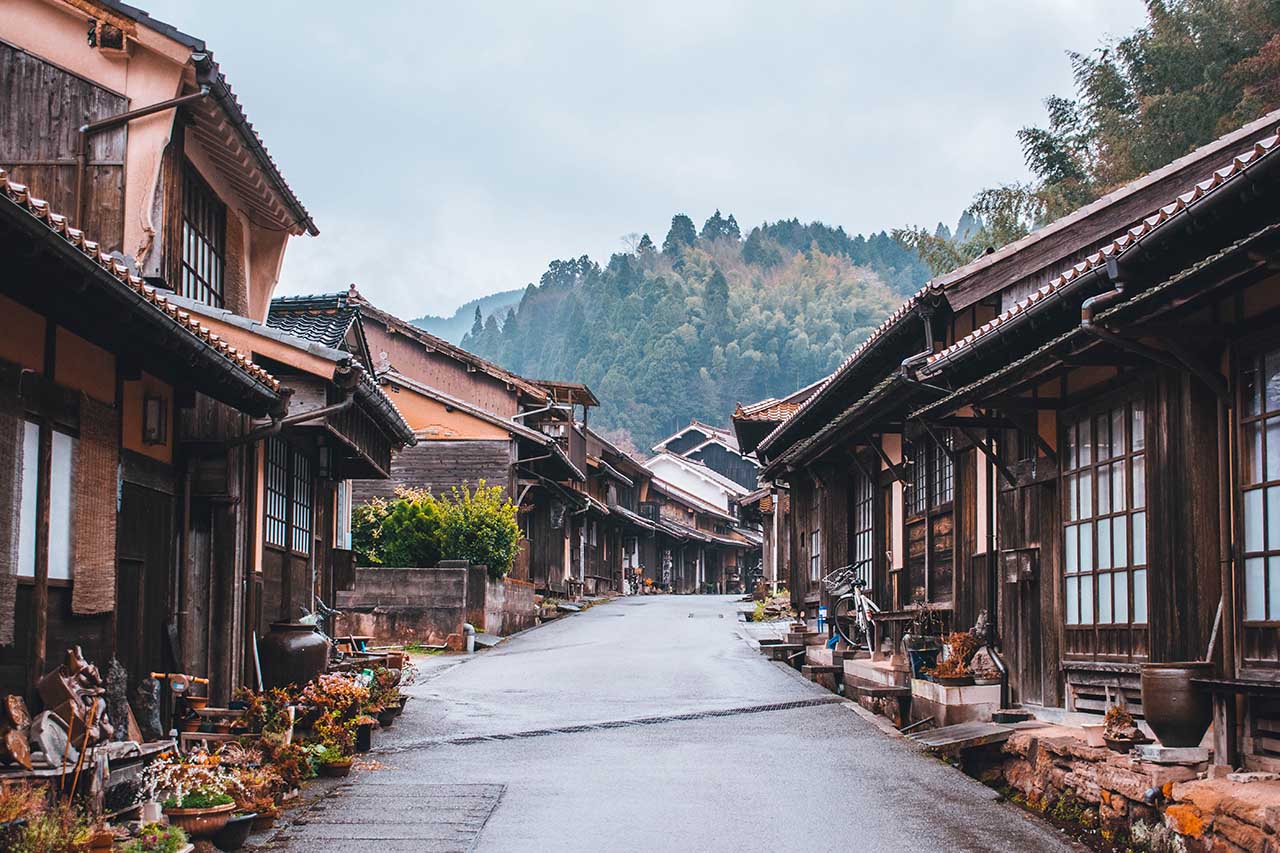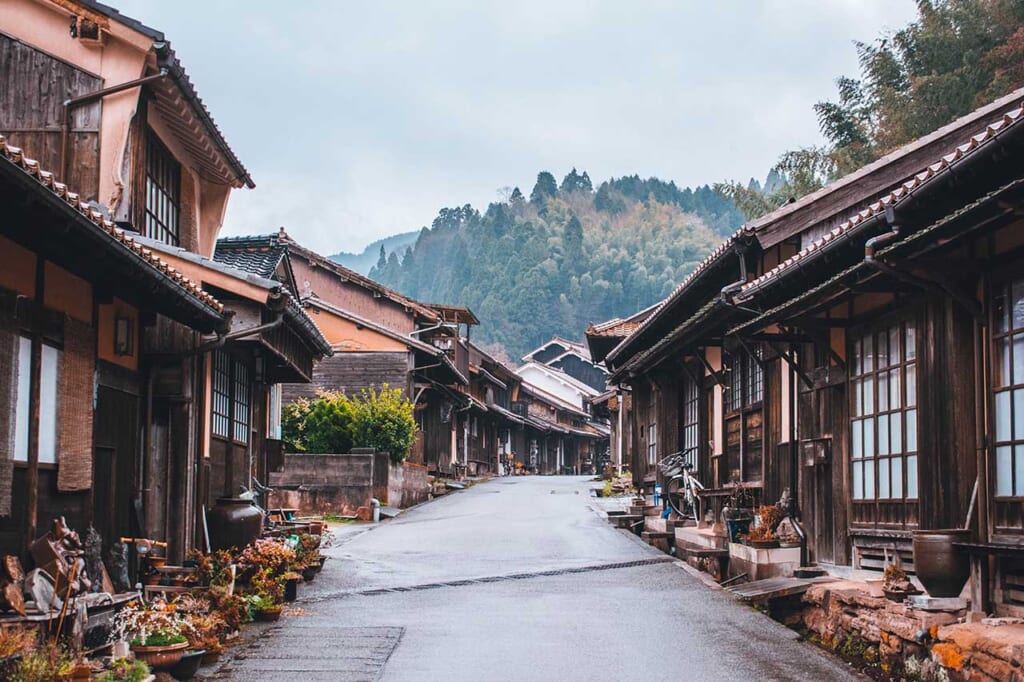 The preservation of Omori is partly to reflect the creativity of the area and respect the deeply-rooted contemporary issue of sustainable development and returning to a slower way of life closer to nature. It's about renovating and recycling in an urban landscape without becoming a mere historical reproduction. Rather, it turns the village into a living museum, giving life to the architecture and traditions of the area.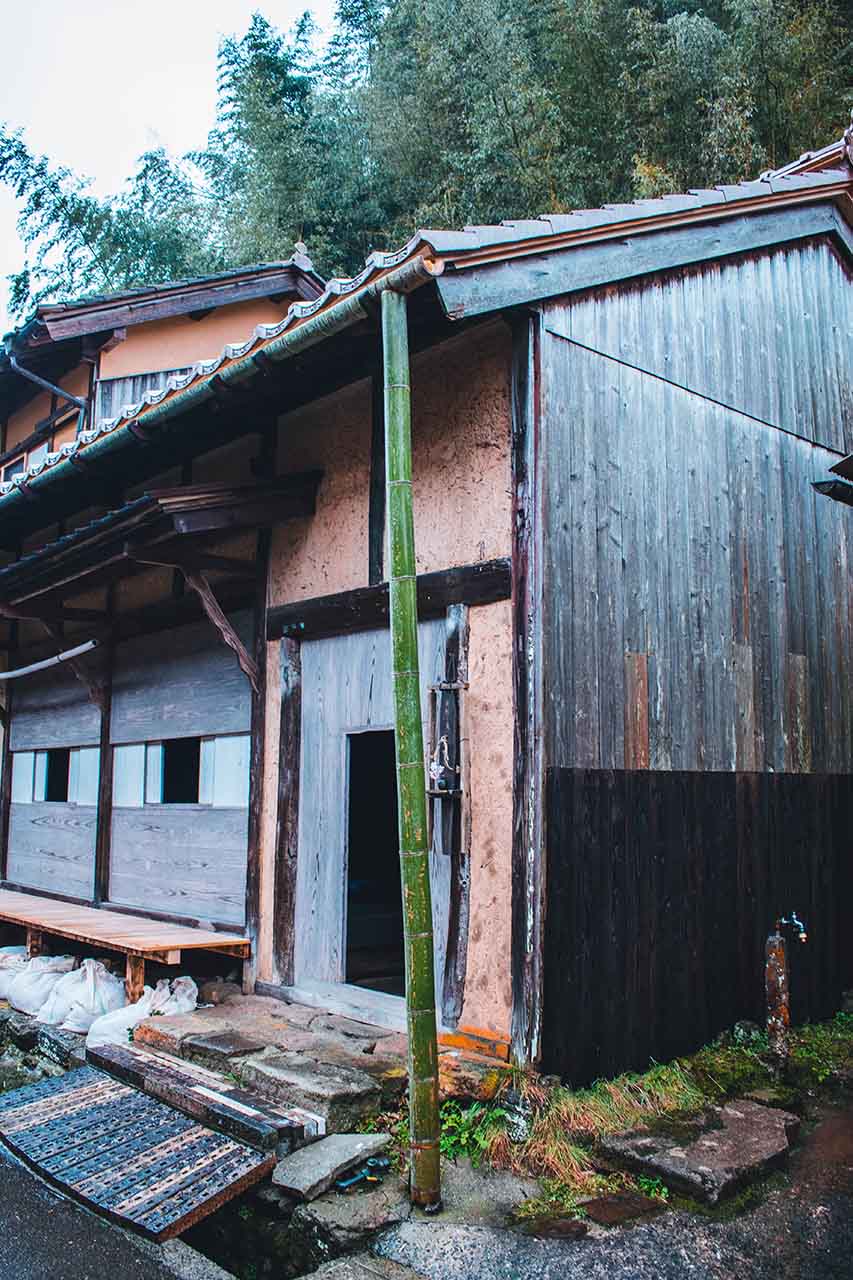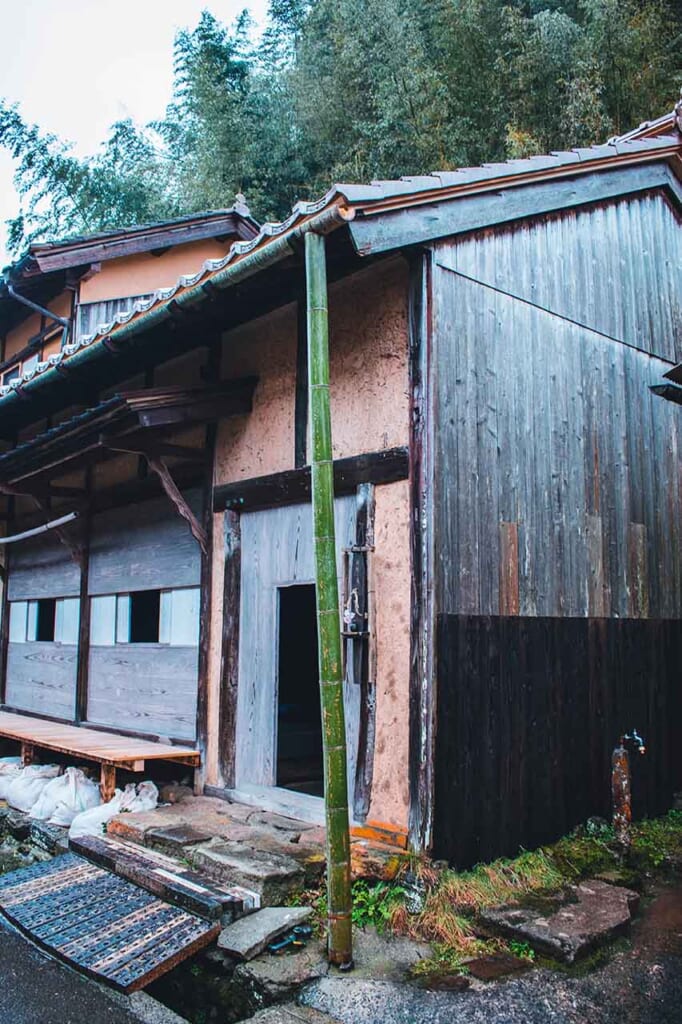 The initiative has been adopted by two local businesses who have their head office in Omori: Nakamura Brace prosthetics factory and Gungendo, a clothing and lifestyle store. Both organisations have programs to protect the local heritage and work at renovating and rejuvenating houses in the district.
It's pleasant to walk around the streets of Omori, to stroll around the shops and cafes but also the temples and shrines. You can also visit historic buildings such as the residence of the Kumagai family (熊谷家住宅) to discover what the inside of a local house was like during the Edo period (1603 – 1868). To really get a feel for the charm of its renovated old buildings, you can spend the night in Omori but we continued towards the neighbouring town of Yunotsu Onsen.
Yunotsu Onsen: A 1000-Year-Old Hot Spring and Former Gateway To Iwami Ginzan Mines
Yunotsu Onsen (温泉津温泉) is a hot spring town and entry point to the Iwami Ginzan mine. You should not miss the Tatsu-no-Gozen Shrine (龍御前神社) with its building perched on a rock and its views of the town and port area, with performances of Iwami Kagura every Saturday at 8 pm. Yunotsu is home to a pottery village where you can see the noborigama climbing kiln.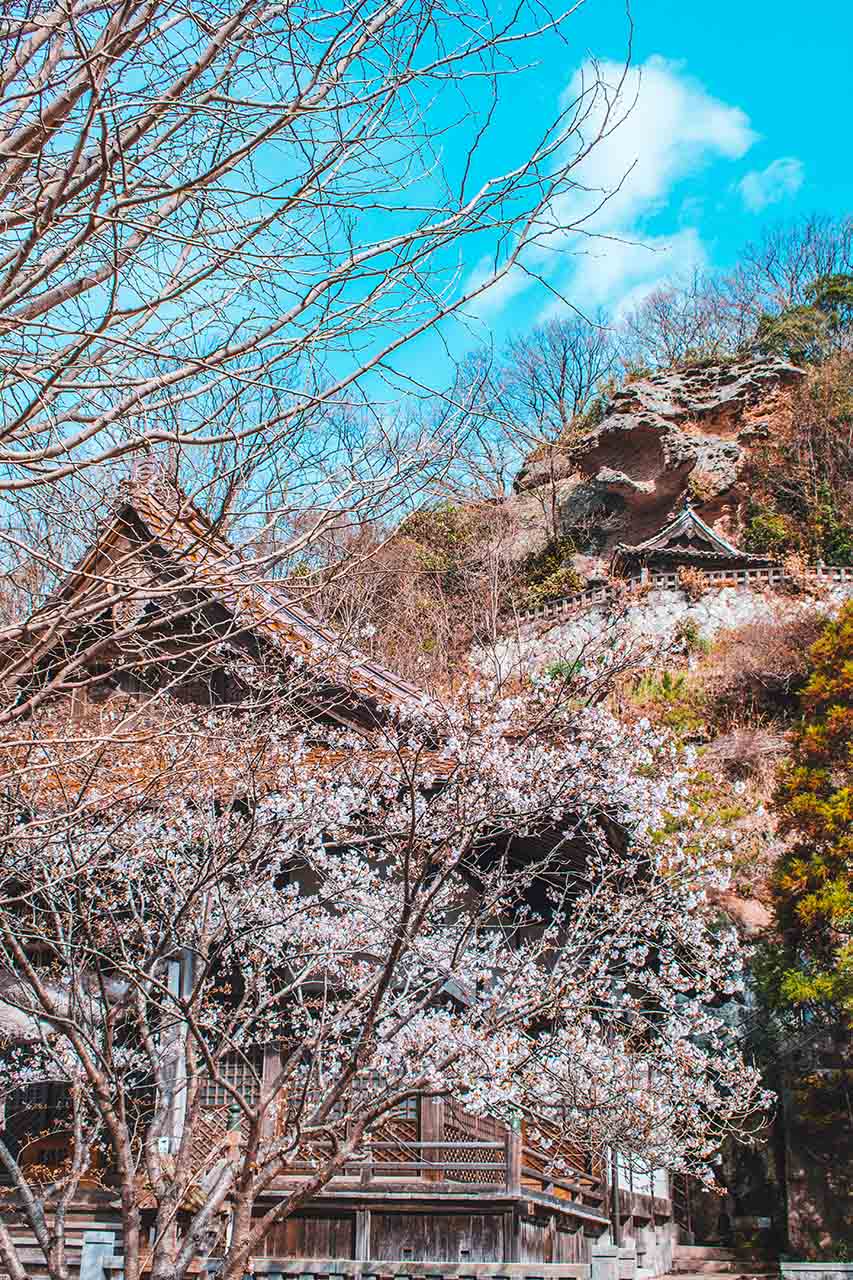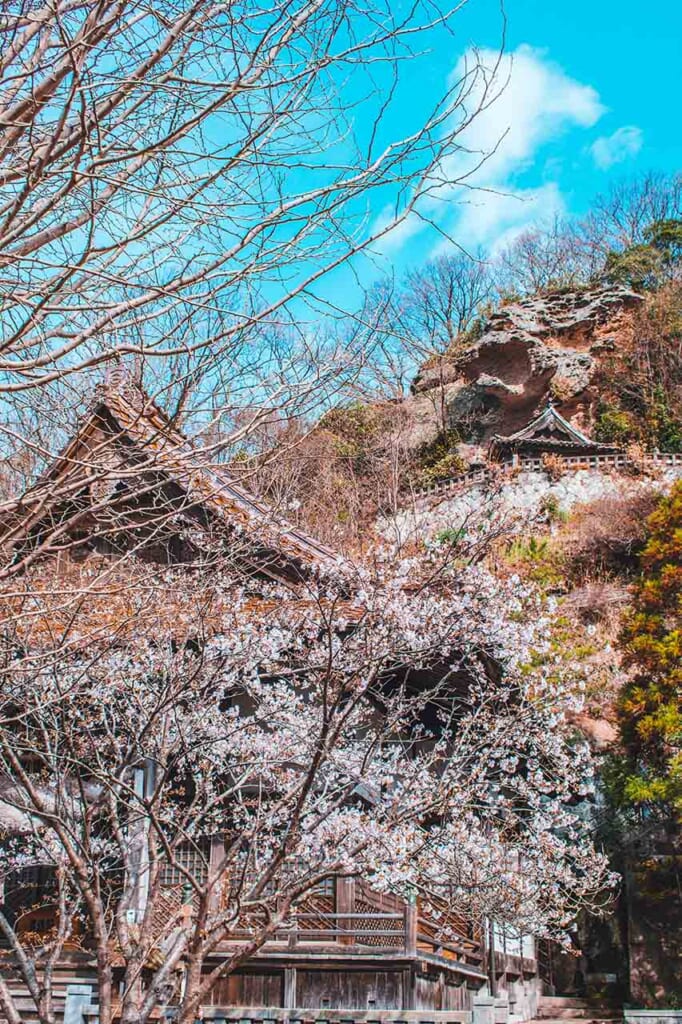 Kiunso Ryokan (旅の宿輝雲荘) is where we spent the night and can be found in front of the most famous onsen in Yunotsu, Yakushi-yu (薬師湯) which uses the hot spring's water in its baths. There is no doubt that the hot spring water is 100% natural as it's murky and orange in colour, packed with minerals that collect around the sides of the baths.
After taking a boiling hot bath in the onsen, we enjoyed a true feast of kaiseki dining, the type of meal that is traditionally served in a ryokan. The dishes were perfectly chosen to complement each other and featured beautiful seafood, such as nodoguro and sawara fish, grilled sea bream, sakura prawns and even Saint Jacques walnuts. While we were enjoying our dinner, our futon mattresses were being prepared in our bedrooms for a good nights sleep. Similarly, the table was set the following morning for breakfast, which was just as generous and tasty.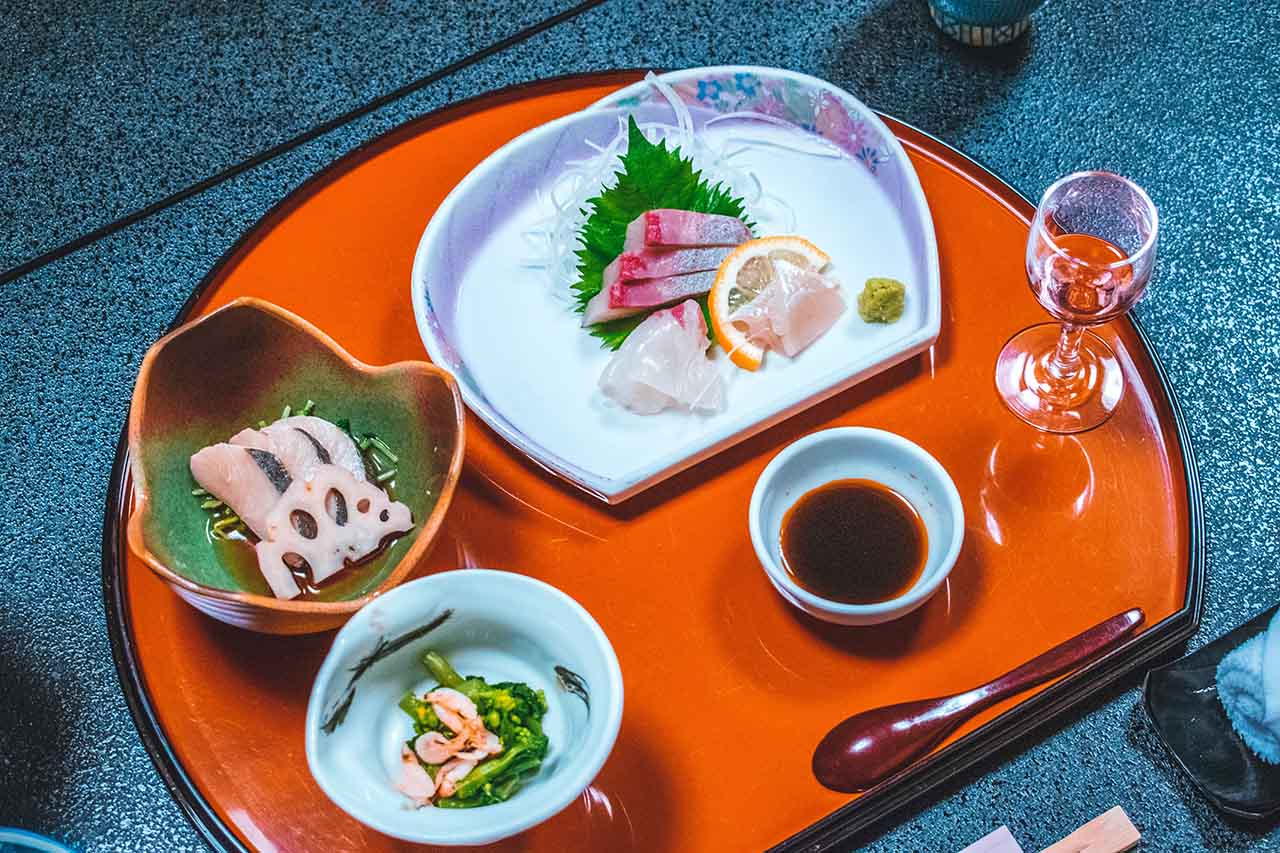 With our appetites satisfied and our bodies relaxed from Yunotsu Onsen, we continued our journey towards Tsuwano on the other side of the Iwami region, along the Sea of Japan's coastline. But before that, we made a stop at the Nima Sand Museum.
Nima Sand Museum
If, like me, you spent your childhood at the beach, fascinated by grains of sand rather than playing with a ball, you will probably be able to spend hours at Nima Sand Museum.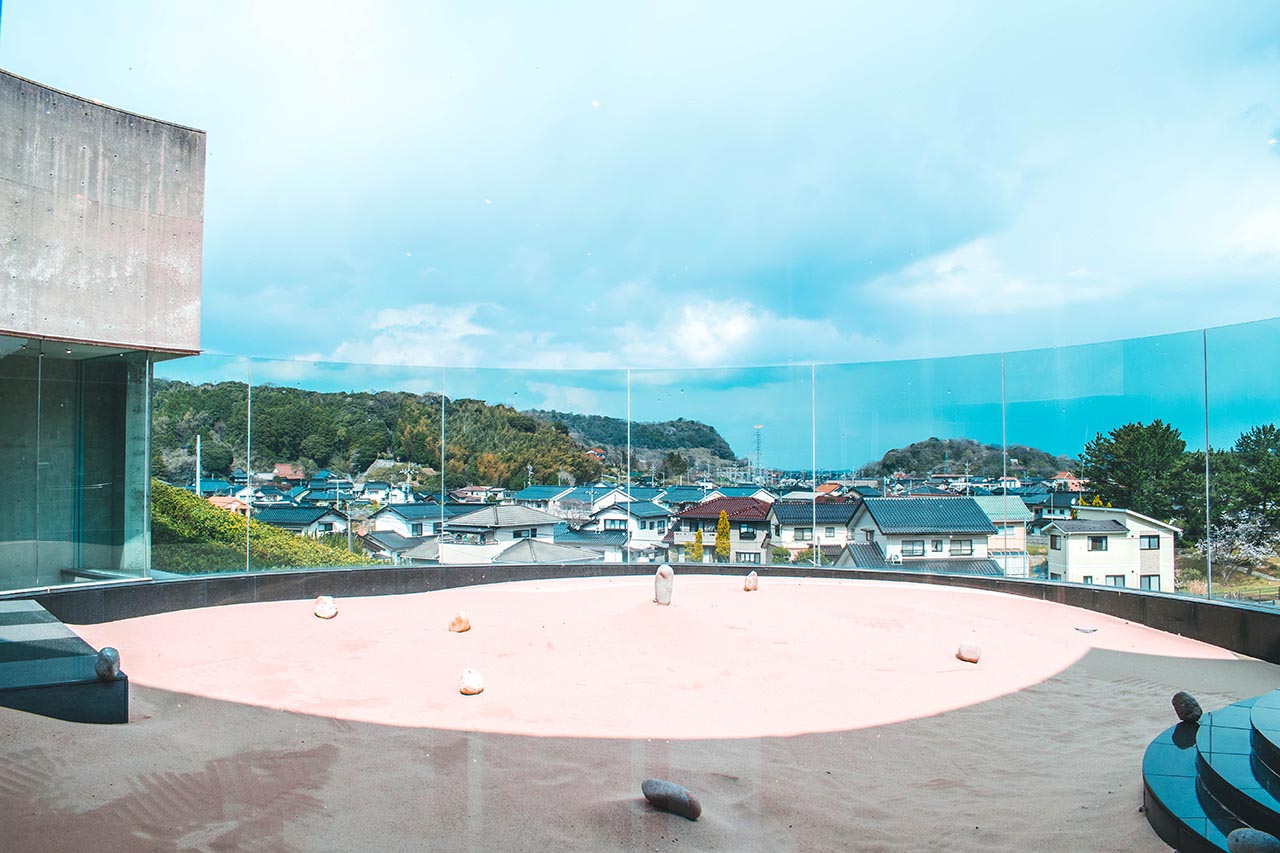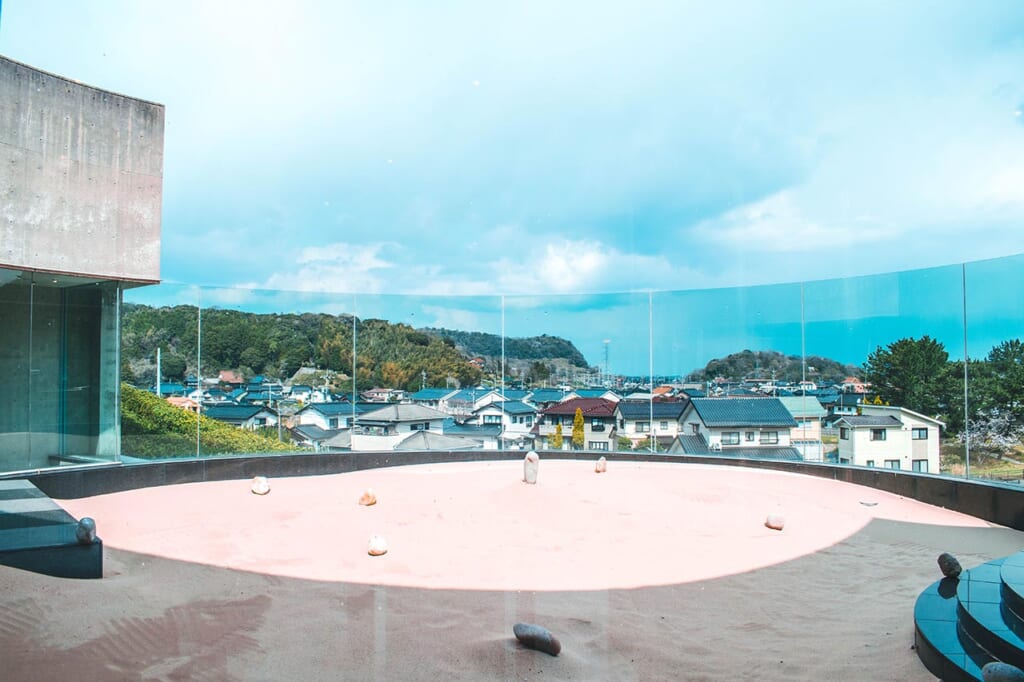 All the museum rooms inspire your curiosity; there are hourglasses of various shapes and sizes, including the biggest in the world! There are samples of sand from across Japan and the rest of the world that you can look at under a microscope, works of art made from sand and a temporary exhibition hall, a space dedicated to glasswork and another which acts as a workshop. There's something for all the family.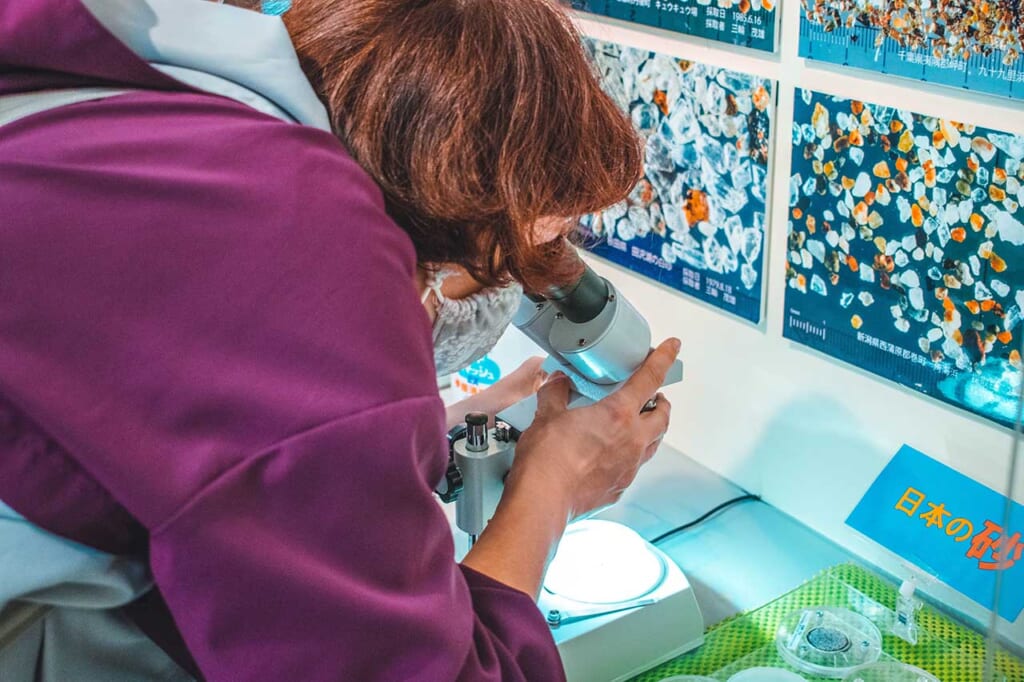 We were certainly amazed by nari suna (鳴り砂), which can be translated as "singing sand", which squeaks when you press it. This experience helped us to reconnect to our inner children and was exactly the type of good-humoured fun to start a new day of the trip.
Practical Information
You will find more information on the Iwami Region website.
At Iwami Ginzan, it is possible to make a call for a voluntary English-speaking guide (reservation by email) or rent an audioguide from Oda Tourist Office (500 JPY, available in English).
How To Get To Iwami Ginzan
By train and bus from Odashi: A bus departs from Odashi train station (大田市駅) and stops at Omori (大森バス), around 30 minutes away. Allow about 5 hours from Kyoto or Osaka and 7 hours 40 minutes from Tokyo to Odashi station, taking the Shinkansen and changing at Okayama and then at Tottori, Shin-Yamaguchi or Yonago (journeys covered by Japan Rail Pass).
By bus from Hiroshima: A direct bus from Hiroshima to Iwami Ginzan takes 2 hours 45 minutes and there is another bus between Hiroshima and Hamada (浜田駅) which is only 500 JPY for those with a non-Japanese passport. Further information is available on this PDF. From Hamada, allow a further 40 minutes to reach Odashi on the JR train line.
By car: To explore the Iwami region freely, a car offers you to possibility of visiting natural and historic sites so car rental is an interesting option.
The Yunotsu onsen district is situated 15 minutes walk from JR Yunotsu (温泉津駅) train station, allow about 30 minutes on the train from Odashi station.
The Nima Sand Museum is accessible by bus from Omori in about 15 minutes.
We came to Iwami Ginzan to discover its silver mine, designated as a UNESCO World Heritage site. But as well as having an exciting visit and learning about Japan's heritage and the Edo period, it was the vitality of local communities and their means of preserving traditions and sustainable outlook which we will cherish from our time in Iwami.

Article written in partnership with Iwami Tourism Promotion Committee.
Photography: Romeo Arnault (unless mentioned otherwise)
Translation from French by Mark Webster