Sponsored by Izumi City
Located on the Kyushu island in Kagoshima prefecture, Izumi is a real hidden gem! In this small city you can: attend a tea ceremony wearing a kimono (that you can take home) in an old samurai district, observe thousands of cranes from the rooftop of an observatory or from a very special ryokan, you can stay with a Japanese family on a farm in the middle of the mountains or try the local culinary specialty (eggs and chicken that are so fresh you can eat them raw)! Whether you are in Tokyo, Kagoshima or Fukuoka, Izumi is really easy to reach! Follow the guide!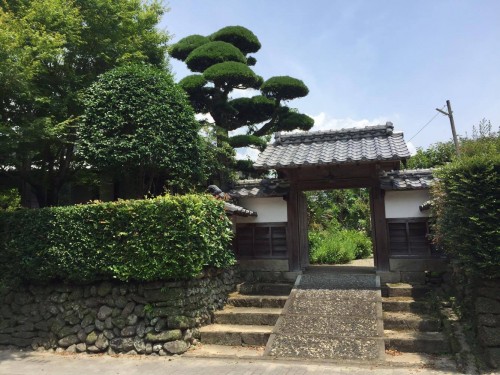 From Tokyo
1. A plane from Tokyo airport to Kagoshima airport.
You can find affordable offers through low-cost airlines companies like Skymark!
Budget: approximately ¥20,000 for round-trip (1h30 to 2h).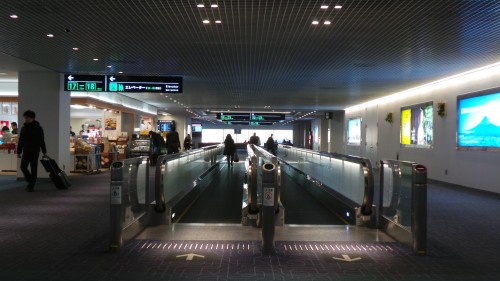 My tips for the best travel:
If you fly from Haneda, keep your eyes open and you may be able to see Mount Fuji from the departure lounge like I did!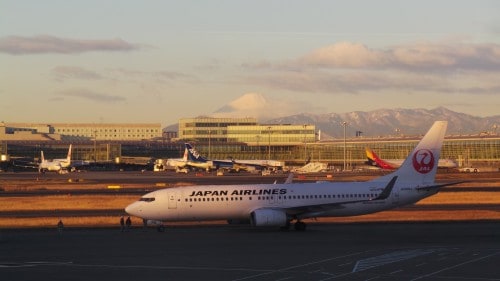 Just outside Kagoshima airport, near the bus stops, you can enjoy the benefits of a foot onsen (hotspring) for free! You're welcome!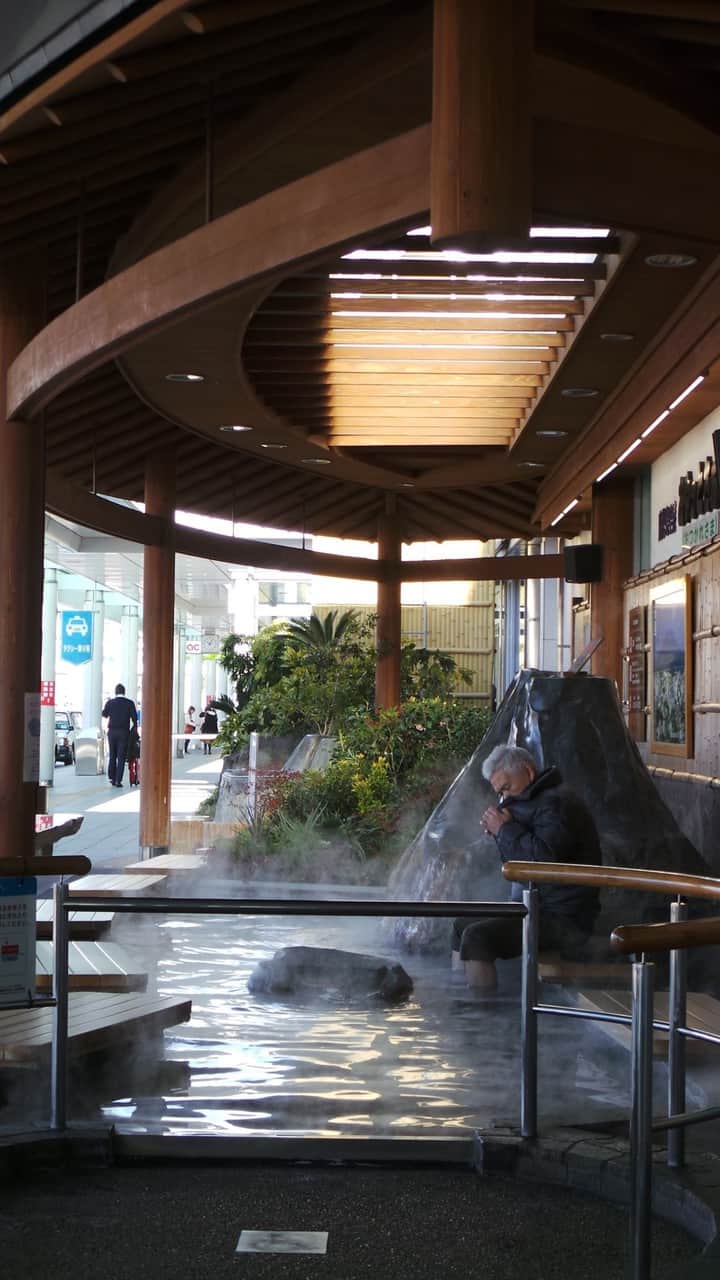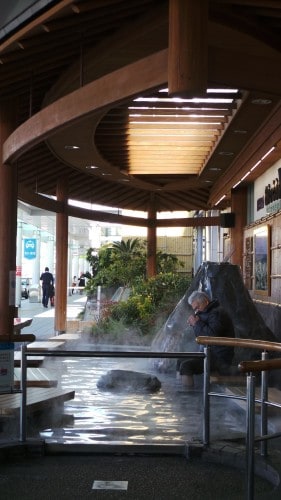 2. A bus from Kagoshima airport to Izumi station.
An "Airport Shuttle" can be taken directly from Kagoshima airport to Izumi. Check the "Bus Stop Guide" board to find the hours and the good platform!
Budget: a one-way ticket costs ¥1,650 (less than 1.5h). You are allowed to pay for your ticket on the bus, so there is no need to purchase your ticket ahead of time.
From Kagoshima
A Shinkansen (bullet train) from Kagoshima central station (Kagoshima Chuo) to Izumi JR station .
The "Sakura" and "Tsubame" Shinkansen bound for Hakata both make a brief stop at Izumi. You can take either train from the Kagoshima-Chuo station.
Budget: around ¥3,200 one-way (15-30 min). The good news is that "Sakura" and "Tsubame" Shinkansen belong to the JR company so this journey is covered by the JR pass!

How to buy a ticket
First step: find the JR ticket machines!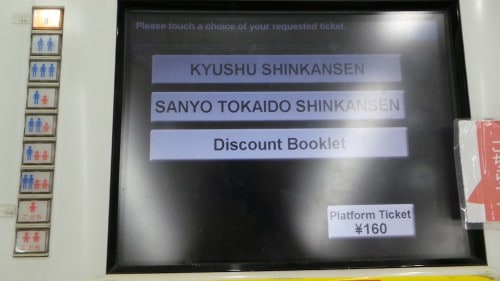 Then select "KYUSHU SHINKANSEN".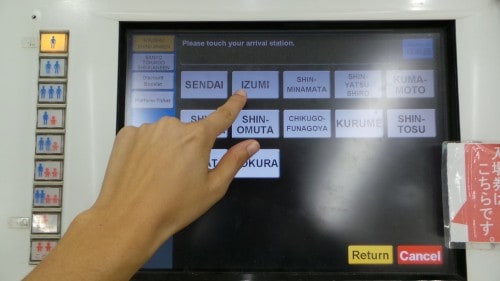 Heading to IZUMI.
Pay and get your ticket!
If you are coming from Tokyo, you can easily organize a day trip in Kagoshima before going to Izumi. The "Airport Shuttle" company also offers a bus to Kagoshima Chuo central station.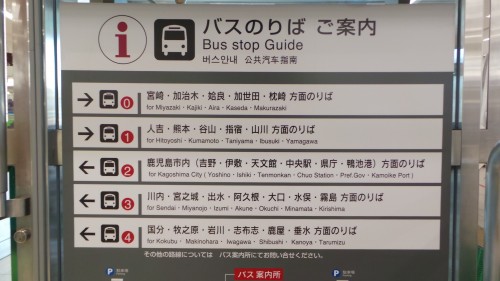 From the Kagoshima-chuo station, you can conveniently walk to the mains sites of Kagoshima. If you have time while you are there, you can even take a ferry to Sakurajima, one of Japan's most active volcanoes located in the middle of Kagoshima Bay.
From Fukuoka
A Shinkansen from Fukuoka central station (Hakata) to Izumi JR station.
If you happen to be in Fukuoka – Kyushu's largest city up north – you can also take the Sakura or Tsubame Shinkansen towards Kagoshima and get off in Izumi (2 stops before Kagoshima).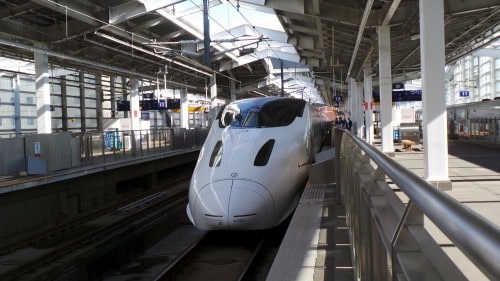 Budget: between 7000 and 10000¥ one-way for a one-and-a-half-hour journey. This ride is also covered by the JR pass!
Budget: around ¥8,000 one-way (1.5h). This ride is also covered by the JR pass!
Transportation in Izumi
Once you are in Izumi, you can take a bus from the station ; the really convenient "Crane Sightseeing Excursion Bus" serves all of Izumi's touristic attractions from the December 1 to the last day of February, the migration period of cranes. You can also rent a car (in this article you learn how to drive in Japan) of or a bicycle (website in Japanese, but you can translate it using your browser).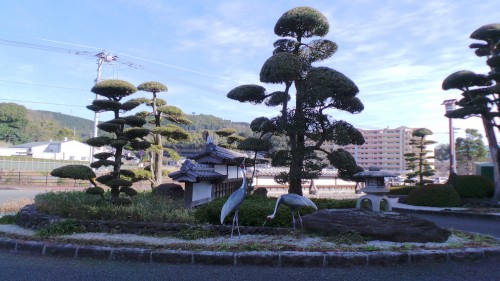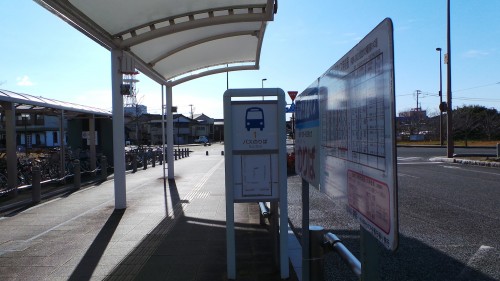 If you opt for a farm stay, I am sure your hosts will be happy to drive you around!
---
Convinced you should visit Izumi? Check-out these other articles dedicated to Izumi: