I am a fan of travel blogs and conventional guide books and possibly, one of the last few on earth who still buys printed versions of the guide books. You can often rely on blogs and guidebooks for the most up-to-date information and inspiration for an upcoming trip.
But there is also another category that is as crucial for me during my trip planning and travel process. This is the category that I call "the unintended and indirect guidebooks" — meaning the literary works and stories related to the destinations that I visit. For me, nothing beats the thrill of discovering a new city or a destination in a game-like setting following in the footsteps of literary characters and authors and visiting the actual locations that have inspired literary stories.
Our five recommended books on Japan to keep you company during your trip
Luckily there is no shortage of books on Japan where the locations play a role as crucial as the leading characters of the story.
This is a list of only five of hundreds of books that will keep you in great company during your trip to Japan. The list includes both well-known destinations such as everyone's favorite Kyoto and hidden gems like Iya Valley in Shikoku, among others.
1. The Old Capital: Discover Kyoto through the eyes of Yasunari Kawabata
No trip to Japan is complete without a visit to Kyoto. Forget about the "touristiness" and "overwhelming crowds." It is a city that deserves every ounce of love that it gets. I try to visit the old capital of Japan at least once a year. It is practically impossible to run out of new places to see in Kyoto, which is home to more than a thousand temples, but even walking through its narrow streets with no specific destination in mind always makes me feel happy and inspired.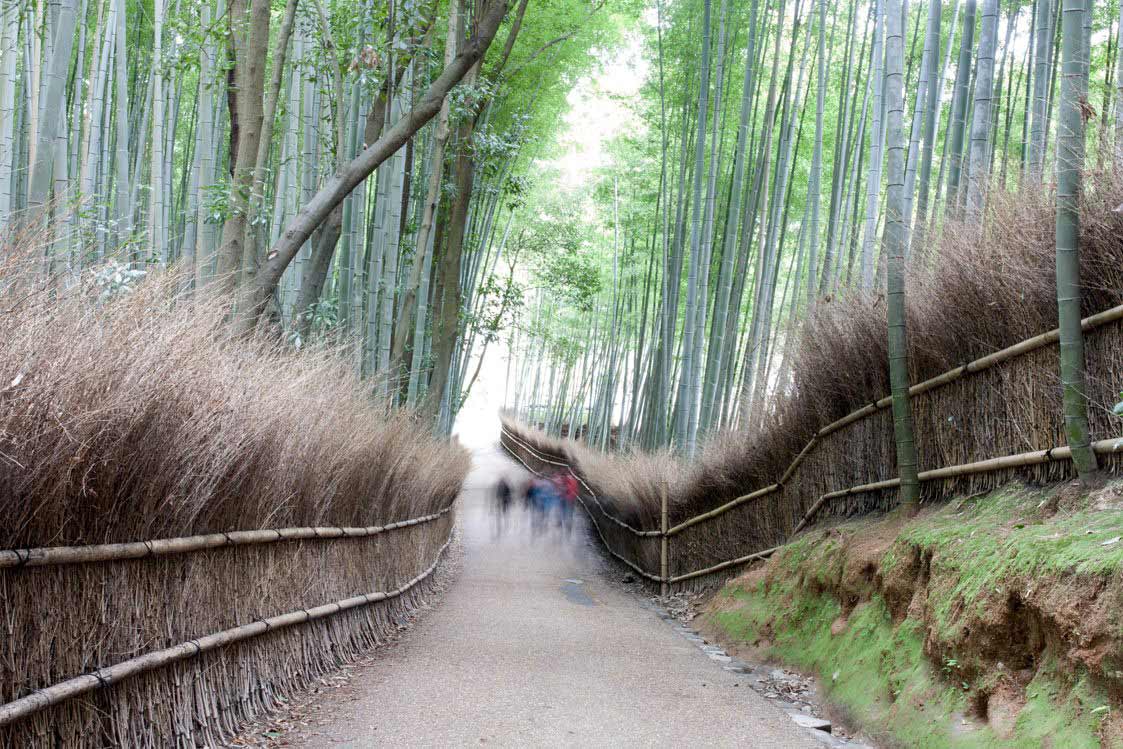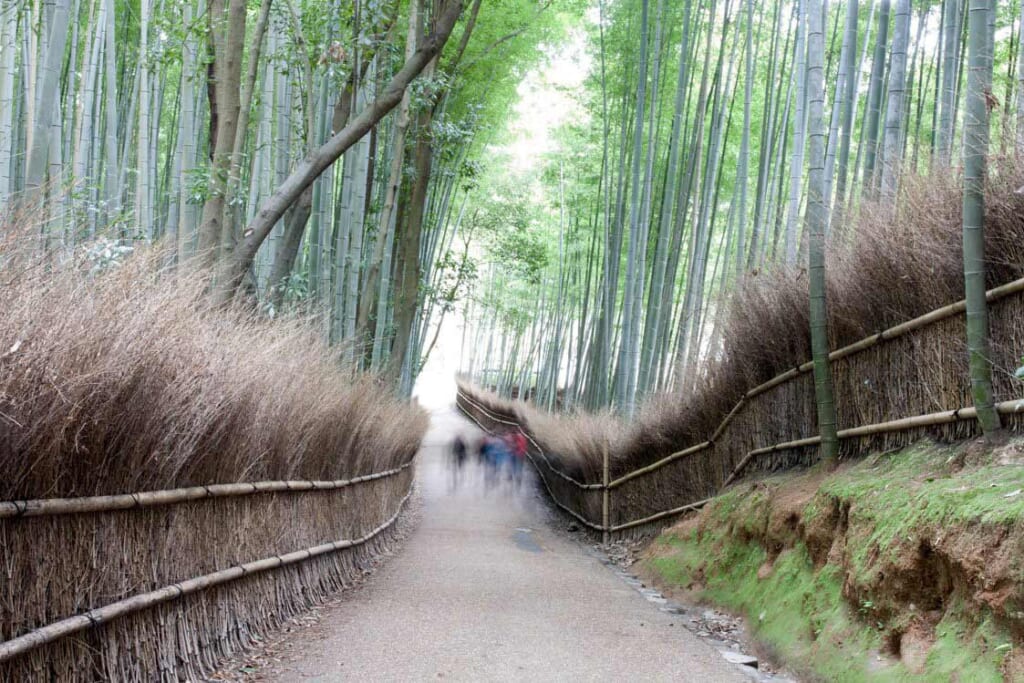 Therefore, it is no surprise that the city literally inspired thousands of works of literature including The Old Capital (古都, Koto) by Yasunari Kawabata. Kawabata is the first Nobel laureate of Japan in the field of literature. First published in 1962, The Old Capital, an intimate family story taking place in Kyoto, was among the works cited by the Nobel Committee in its award reasoning.
The book tells the story of two twin sisters separated at birth. We are initially introduced to one of the sisters living in Nakagyo ward of Kyoto with her adopted parents who own a wholesale kimono business (with the added bonus of insight into the delicate fabrics used for kimonos and the business.) In addition to the sisters, Kyoto the city itself is a major character in the book with some of its well-known events serving as a background to major plot points, like the Gion Festival held in the city every July and the Yasaka Shrine where the event takes place. Arashiyama is also another venue in the book playing an important role in the story.
Kawabata's novel, one of my favorite Japanese authors, is a relatively short novel with an intriguing story surrounded by cultural references that deserve repetitive readings on each trip to Kyoto.
2. Lost Japan: Follow in the Footsteps of Alex Kerr Deep into Shikoku's Iya Valley
One of the best non-Japanese writers living in Japan and a delightfully secluded region come together in this wonderful collection of essays — Lost Japan: Last Glimpse of Beautiful Japan. I am not sure which one I love more, Iya Valley tucked deep in the mountains of Tokushima prefecture in Shikoku, or the intriguing way that Alex Kerr conveys his experiences of finding, renovating, and then living in an, almost discouragingly, old Japanese house located in the valley.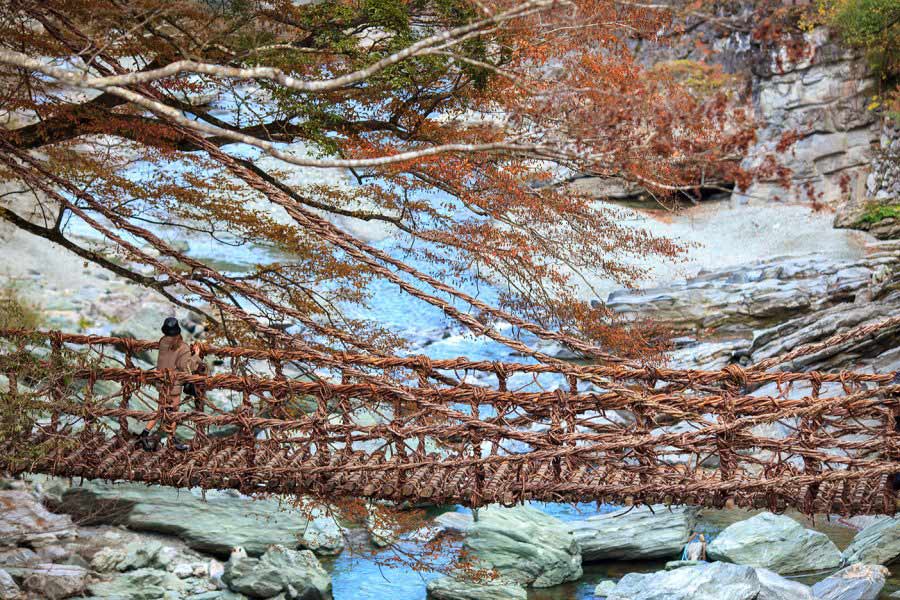 Lost Japan, originally published in 1993, is a must-read book for anyone to develop a better understanding of Japan in an almost accelerated manner. Alex Kerr has an admirably modest writing style that never sounds or feels dictative. Instead, he invites us into his own (quite exciting) life in Japan with numerous stories that reflect both the love and the sense of nostalgia that he feels about the country that he still calls home.
While the book is divided into many different chapters and touches upon a wide range of cultural topics about Japan, Iya Valley, where Alex Kerr bought a house in the 1970s, is undoubtedly the major character in most of his stories. The book not only conveys the feeling of how life was in this remote corner of Japan once (Shikoku still, fortunately, remains one of the most untouched and secluded regions/islands in Japan) but also briefly talks about the captivating history of the region which once hosted exiled Heike soldiers who built numerous vine bridges across the valley.
Iya Valley is a wonderful destination to visit for any nature lover. And I saved the best news for last: during your visit to the valley, you can now actually stay in Alex Kerr's home, named Chiiori, which has been turned into accommodation that is available to visitors for short-term stays.
3. Makioka Sisters: The Heartwarming Story of Four Sisters in Osaka
I already used my "if you could read one book on Japan" quota with Lost Japan. But if I could name two books, the second one would definitely be Makioka Sisters by praised Japanese author Junichiro Tanizaki.
Makioka Sisters tells the story of a wealthy Osaka family in a historical setting focused on the pre-war period and the early years of the Second World War. Originally published in three volumes as Sasameyuki (細雪, "light snowfall"), this lengthy yet page-turner novel is a wonderful companion to your trip to Osaka and the nearby Kyoto.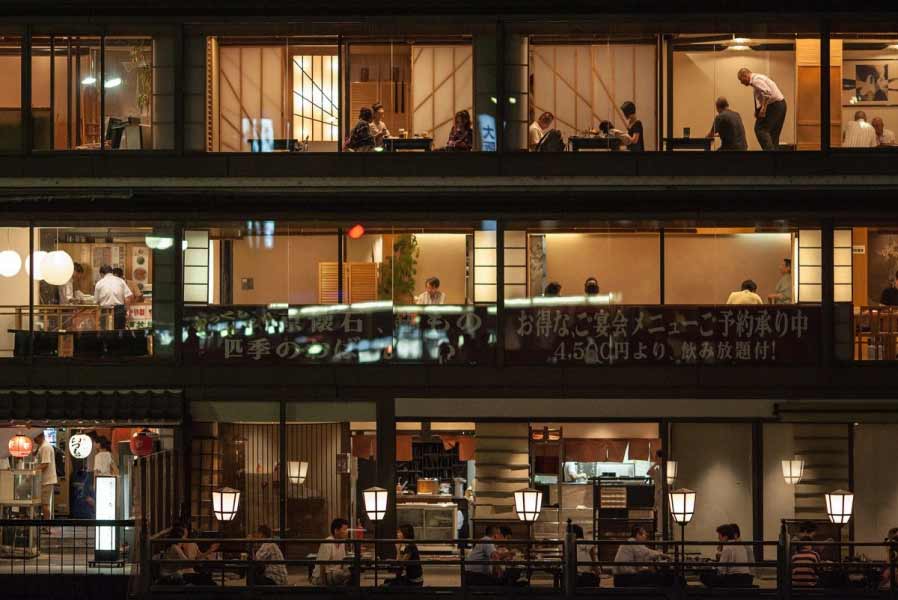 We follow the story of four Makioka daughters (whose parents passed away) at a time when arranged marriages were still the norm in Japan. Through their marital arrangements, we get privy to a wonderful insight into the role of women in Japanese society and how it changes for each generation. Tanizaki also offers us a glimpse of the social structures in place during pre-war Japan with a focus on how the degrading financial situation of the country impacted those structures.
Referred to as the most important Japanese novel since Second World War by New York Times, the book is also turned into a movie.
Nagasaki city and the nearby Goto Islands are excellent destinations to learn about Japan's first encounters with Western culture. It is the densest region in Japan in terms of western architecture with dozens of churches and cathedrals spread out throughout the prefecture.
The islands and the Nagasaki region had been, for more than two centuries, the home of many Japanese Christians who had to avoid the authorities during a time when Christianity was banned in Japan. The region has, over the last few years, gathered increased attention, first with the release of the movie Silence by Martin Scorsese in 2016 (based on the book by Shusaku Endo) and then the addition of 12 sites in the region to the UNESCO World Heritage List under the heading Hidden Christians in Nagasaki Region.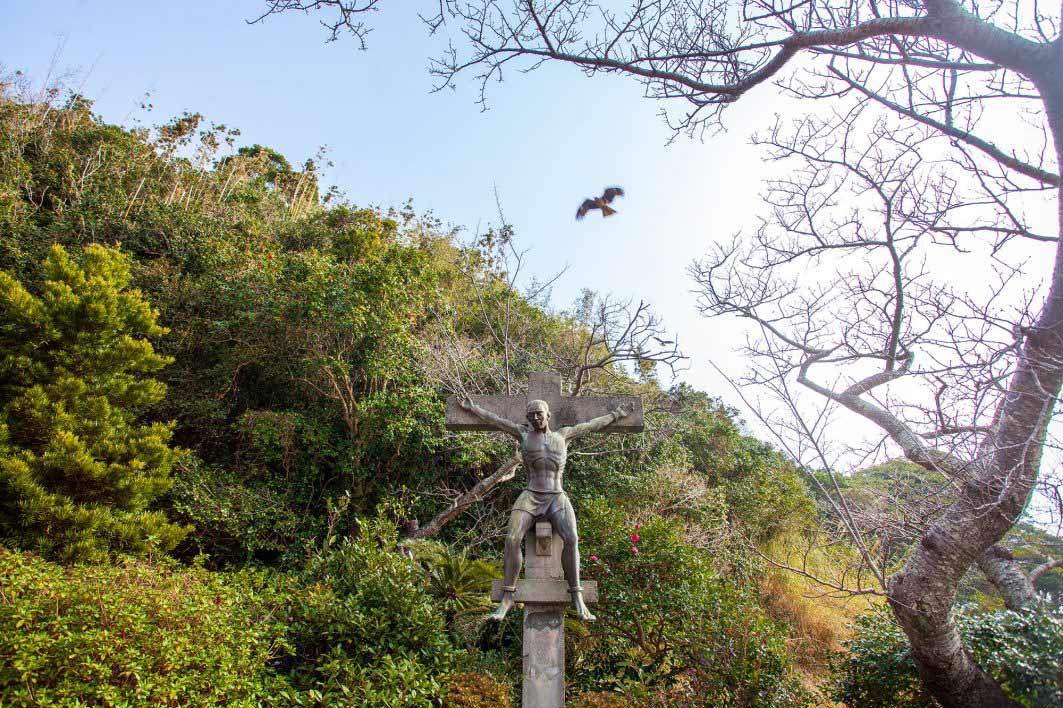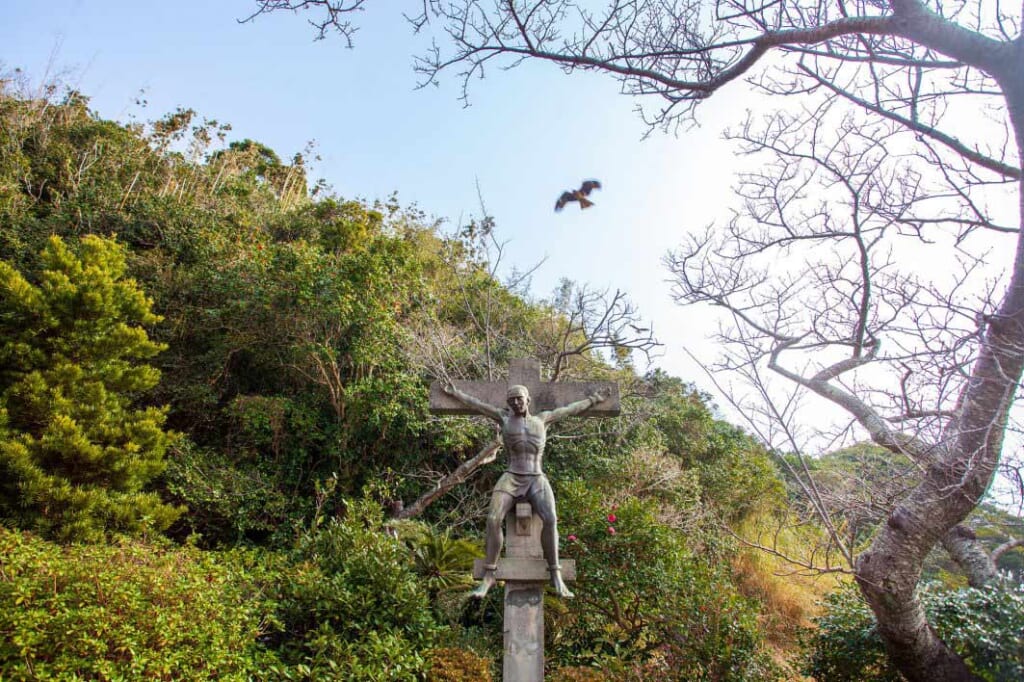 I recently spent around three weeks in the region on two separate trips. During both my trips, In Search of Japan's Hidden Christians by John Dougill served as my bible (pun intended). The book is a great travel companion not only because of the background information that it provides but because it is also written in a travel journey format by the author. The author, often in the company of Japanese guides who are also "hidden Christians" travel to each culturally significant destination in the region including Nagasaki, Goto Islands, and Amakusa Islands among many others. 
There is so much to explore in the region and I would feel lost without John Dougill's book.
5. Walking in Circles: Finding Happiness in Lost Japan
Shikoku Pilgrimage Route connecting 88 Buddhist Temples is one of the best-known pilgrimage routes in the world, along with Camino de Santiago in Spain. The route attracts all types of travelers and spiritual seekers from all over the world.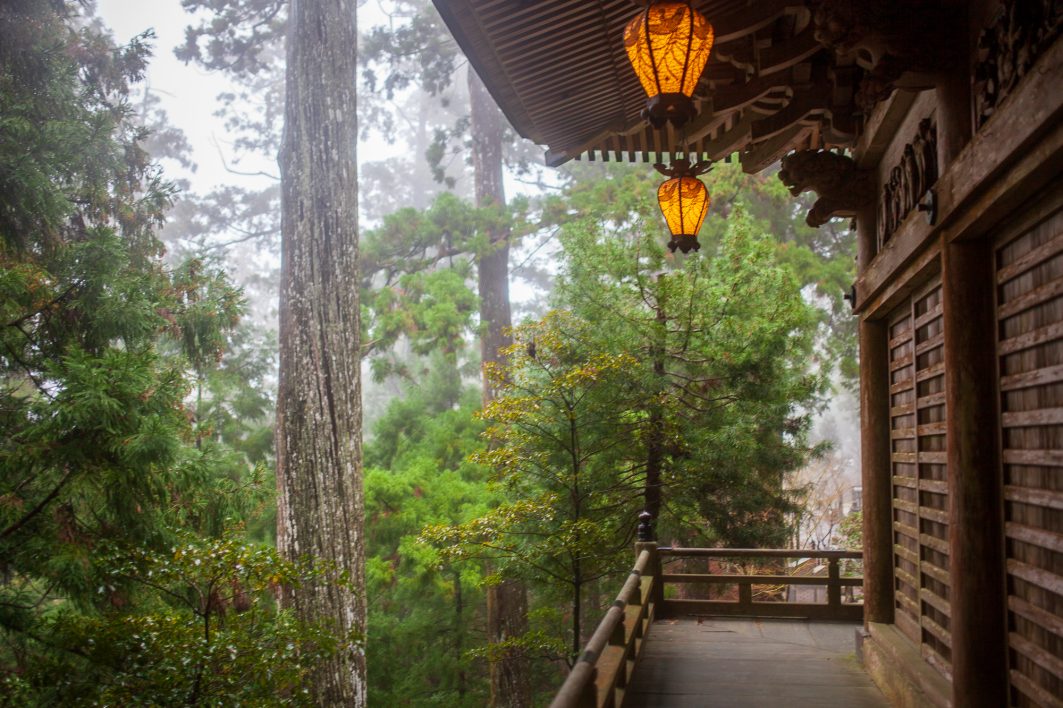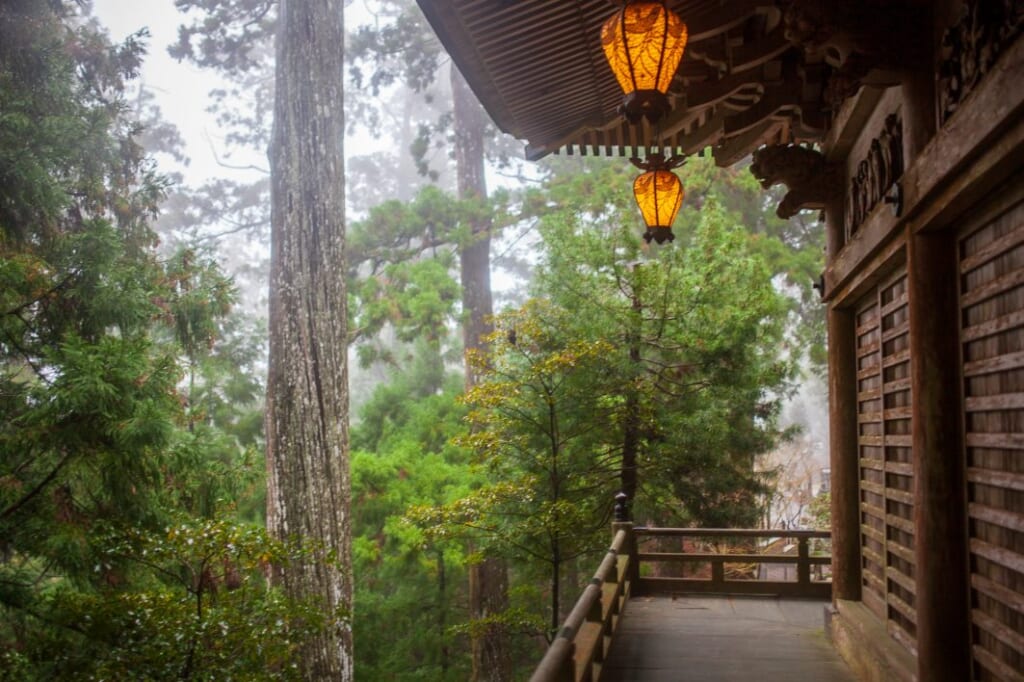 I have not yet walked the entire route but covered parts of the almost 1,000-kilometer-long trail focusing on the most scenic sections. During my trip, Walking in Circles: Finding Happiness in Lost Japan proved to be a great companion. The author Todd Wassel, depicting his journey of self-discovery along the route, successfully manages to stay away from tired cliches and offers an often funny and honest account of his journey. 
Although, unlike John Dougill's book, Walking in Circles may not offer enough details to serve as a travel guide to the region, it was still fun and often inspiring to re-read the chapters about the exact locations that I was visiting during my trip.
How to access the listed destinations
Most of the destinations listed in this article are served by Shinkansen (Osaka, Kyoto), some covered by the Japan Rail Pass and/or major airports and train lines (Nagasaki) except for Shikoku destinations which will often require a combination of air travel and a bus or a local train line ride.
These are only some of the books to inspire you and keep you company during your visit to Japan. Feel free to expand the list by listing your favorite destinations/book matches for travels to Japan.